In a recent announcement, Dubai Police revealed that eateries will be permitted to serve alcohol only at the table. The new rule is effective from 24 June, until further notice. Besides, serving alcohol at bars in restaurants is also banned. The Dubai Police has sent a notice to all resto-bar operators in the city.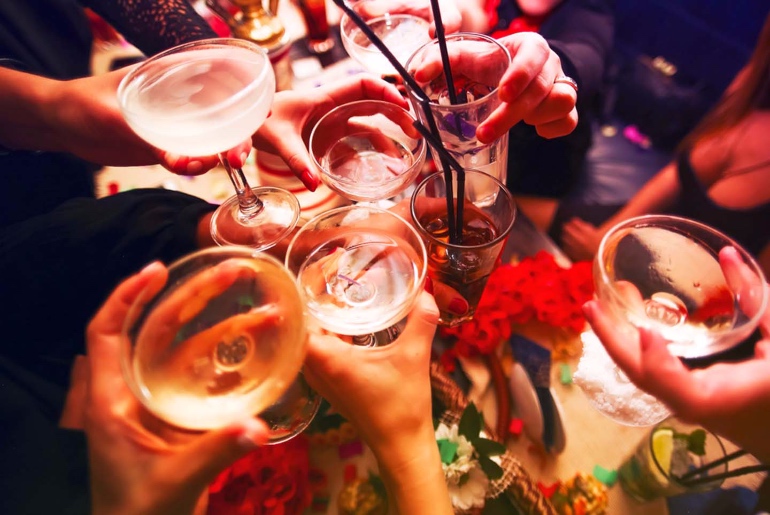 Although the decision for the sudden move has not been specified. It is said that the move came after people failed to follow social distancing near alcohol counters and pool bars. Further clarification on the same is awaited.
On other news, Dubai now home delivers alcohol. MMI and African Eastern have launched legal home delivery services, after the pandemic struck. You can pick from more than 500 brands at legalhomedelivery.com. Orders places before noon will be delivered the next day. Orders will be placed online via a secure payment gateway with a minimum spend of AED 250 plus a delivery charge of AED 50.
What Else?
Last year, the UAE relaxed liquor rules. Previously, one could buy only a fixed amount of alcohol depending on the salary certificate produced. And obtaining a license was also a tedious process requiring you to submit an NOC from your employer, boss, father or husband, along with a salary certificate that shows an earning of more than AED 3000.
The rules have been simplified and now you need just four documents to get a liquor license. Firstly, submit a copy of your Emirates ID, passport, visa, and a passport size photograph. This is followed by an online payment of AED 270. Once the processing is done, you can collect the license from a nearby MMI or African and Eastern store. In order to apply for the license, you must be over 21 years of age and a non-muslim.