Dubai is updating it's travel rules to ensure the safety of the tourists and citizens. Recently, the emirate announced that travellers without a return ticket would not be allowed to enter the emirate. And last month, Indian diplomatic sources, Air India Express and flydubai announced that results from four labs won't be accepted, and now to add more, the authorities have added three more labs to the list.
Also read: Dubai Gets A COVID-19 PCR Test Facility Inside Shopping Malls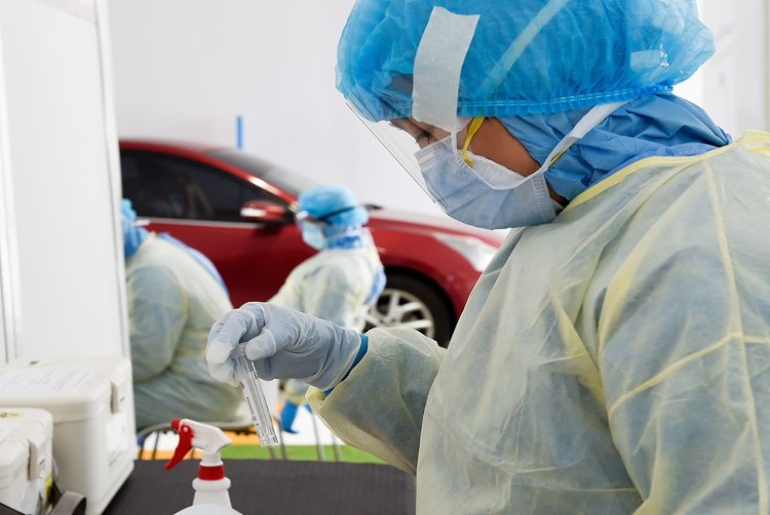 Air India Express Issues Advisory To Obtain RT-PCR From Pure Health Approved Labs
As per the latest updates, Suryam Lab in Jaipur, Microhealth Labs in Kerala, Dr P Bhasin Pathlabs Ltd in Delhi, Noble Diagnostic Centre in Delhi, Aza diagnostic Centre, 360 Diagnostic and Health Services, and AARA Clinical Laboratories are the RT-PCR testing laboratories whose results will not be accepted. Besides this, Air India Express has also issued an advisory to passengers to obtain pre-travel RT-PCR only from the Pure Health approved labs.
Also read: Emirates Introduces Biometric Path At Dubai Airport To Avoid Human Contact
If you are planning to visit Dubai soon, then there are a few regulations that you need to keep in mind.
Here's Everything You Must Know About Updated Pre-Travel Regulations For Covid-19
All passengers aged over 12 will be required to produce a valid negative covid-19 RT- PCR test report in a printed format. You can only take the tests 96 hours before the departure, and tests before that will not be considered valid. For patrons, who have a moderate or severe disability need not take an RT-PCR test for travel to Dubai and Abu Dhabi.
For patrons travelling to Sharjah, a virtual notification received through SMS or ALHOSN Mobile Smart App is also acceptable.
Also read: Dubai To Send Back Pakistani, Indian Tourists Stranded At Airport For Violating Entry Rules
In terms of reports, it must only be in English. It should be signed and stamped by a healthcare provider with the name and contact details of the providing laboratory/ health institute. Lastly, Damage reports will not be accepted by any means.