Emirates is making efforts to make air travel safe again. After launching several deals for students and travellers, the airline has now launched new biometric checks at Dubai International airport. To create a contact-free travel journey, Emirates has come up with a biometric path to cut down on queues.
Also read: Emirates To Resume Normal In-Flight Food Services; Re-opens Shower Spas & Lounges
The Touchpoints Are Now Open For Emirates Passengers At The Dubai International Airport
The new touchpoints, which are now open for Emirates passengers travelling through and from Dubai, let travellers to check-in without coming in contact with the airline staff. In terms of technology, the pathway uses a mix of facial and iris recognition technique. It's not only useful for check-ins but can also be used for immigration, boarding checks, etc.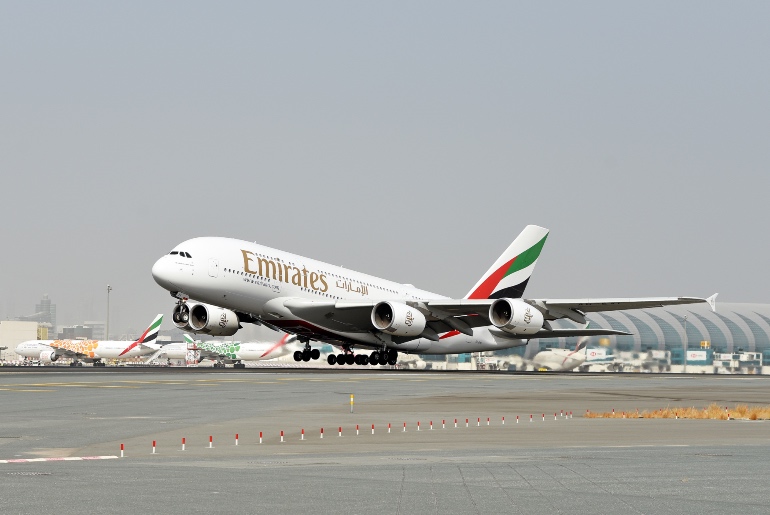 Also read: Emirates Installs Socially-Distanced Self Check-In & Bag Drop Machines At Dubai Airport
For Now, The Touchpoints Are Only Present In Limited Areas Of The Airport
At present, they are located in limited areas, including select First, Business and Economy check-in desks in Terminal 3; immigration gates that including a smart tunnel, Emirates' premium lounge entrance at concourse B; and select boarding gates. Speaking about this, Adel Al Redha, Emirates' chief operating officer, said,
"Now, it is more vital than before to make use of technology and introduce processes that focus not only on fast-tracking customers but more importantly on health and safety during their travel journey."
He further added,
"The state-of-the-art, contactless biometric path is the latest in a series of initiatives we have introduced to make sure that travelling on Emirates is a seamless journey and gives customers added peace of mind."
Also read: Emirates Bags Top Spot of Best Airline Worldwide At Business Traveller Middle East Awards
The airline says additional units will be installed at each touchpoint in the future. Emirates is doing everything it can to make travel safe again. The biometric gates are the latest initiative from the airline. Besides this, the airline is also offering free cover for Covid-19 related costs to all travellers on any flight departing between now and Thursday, December 31. Also, travellers flying with the airline are given complimentary hygiene kits containing masks, gloves, hand sanitiser and antibacterial wipes.