UAE is known for many things, and it's primarily known for its top airlines' services. Recently, UAE-based airlines have received a lot of accolades. The latest Business Traveller Middle East Awards 2020, recognised Emirates, Etihad and flydubai for its excellent services. Read on to know more.
Also read: Emirates To Resume Normal In-Flight Food Services; Re-opens Shower Spas & Lounges
Emirates Won In Four Categories, Eithad In Two And FlyDubai Also Bagged An Award 
In terms of honours, Emirates has earned the top spot at the awards by winning in four categories. The airline has bagged the title of the Best Airline Worldwide for the seventh time in the row. It also received accolades like- Airline with the Best First Class, Airline with Best Cabin Crew, and Best Airport Lounge in the Middle East.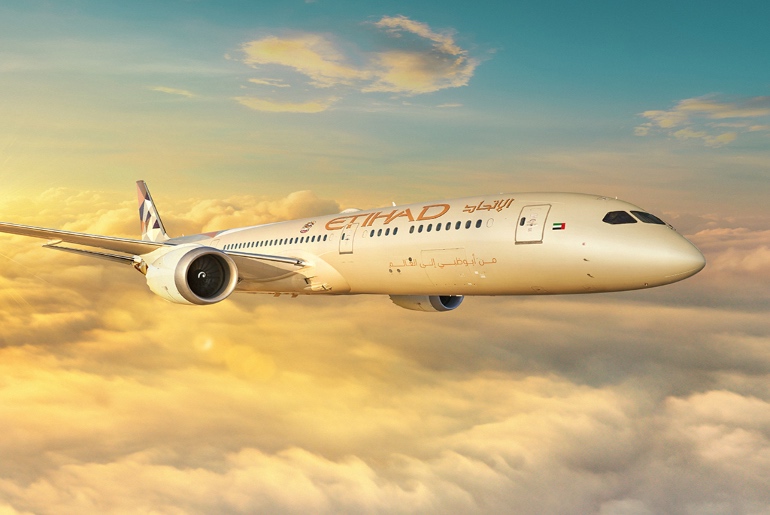 On the same, a spokesperson for Emirates to a leading daily said,
"The wins underscore Emirates' commitment to offering a better and safer customer experience in the air and on the ground across every class of travel. The awards also highlight how the airline has been supporting its customers during the Covid-19 pandemic, rapidly meeting evolving consumer expectations during these times."
Also read: Etihad Airways Launches 10 Percent Student Discount On Air Tickets
UAE's National Airline, Etihad Bagged Best Economy Class Award 
Not only Emirates, but Etihad Airways too bagged two awards. The national airline of the UAE received Best Economy Class and Best Frequent Flyer Programme at the awards. On the victory, a spokesperson for Etihad said,
"This accolade reinforces the airline's commitment to innovating economy travel. In the same way, it has already done in establishing its award-winning business, first and the Residence cabins. The awards are also a testament to Etihad Wellness, the airline's health and hygiene programme, which commits to providing travellers with peace of mind when flying during these unprecedented times. Specially trained wellness ambassadors, a first in the industry, offer reassurance to customers by sharing advice on travel well-being and details of the health and sanitisation measures that have been implemented throughout their journey."
Also read: Flydubai To Provide Free Covid-19 Medical Cover For All Travellers
The Awards Were Held Virtually This Year Keeping The Current Situation In Mind 
FlyDubai too had won at the ceremony! It was named as the Best Low-cost Airline serving the Middle East. On the same, Ghaith Al Ghaith, chief executive officer at flydubai, said,
"We are pleased to be named Best Low-cost Airline serving the Middle East for the fourth time in five years by Business Traveller Middle East. It demonstrates the hard work of the flydubai team and is a recognition by our passengers of what we have done during a challenging year for aviation."
In terms of the Bussiness Traveller Middle East Awards, the awards were held virtually this year. It was attended by hundreds of industry professionals across the region.