Under 140 Characters
One of the most important details to keep in handy with you this Ramadan is the daily time schedules for Iftar and Suhoor as eating and drinking in public during the fasting hours is considered highly offensive and can even land you a hefty fine. We have listed all the deets down for you so just screenshot, save and you're Ramadan ready! 
What is it?
Suhoor is a meal consumed early in the morning before dawn during the holy month of Ramadan. This meal is eaten before fajr prayer, after which fasting begins until sunset, Iftar.
Iftar literally translates to 'break fast'. It is the evening meal eaten at sunset that marks the end of a fasting day right after the maghrib time which is a call to prayer.
What's unique?
Many Muslims believe that feeding someone iftar as a form of charity is very rewarding. You will commonly find that Muslims and Non-Muslims together partake in enjoying iftar meals and buffets. So take the opportunity and bless someone during the holy month of Ramadan with an array of iftar options in and around Dubai.
Also Read : Important Things You Should Know During Ramadan
Deets: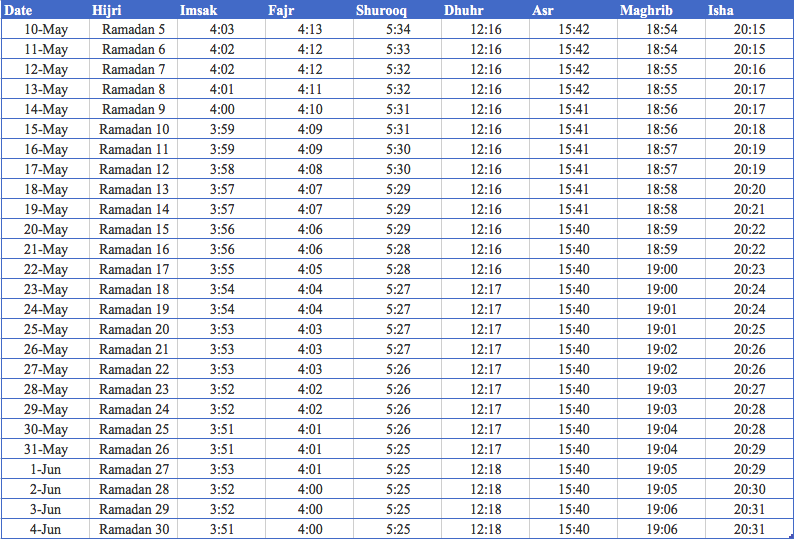 Also Read : 5 Fasting Tips During Ramadan
LIKE Curly Tales on Facebook | Instagram| Twitter
You can also subscribe to our newsletters