As soon as it starts raining outside, we start craving some tasty fried snacks. With rain, the weather cools down, and our desire to gorge on pakora with chai, pani puri, chaat, samosa, etc increases. It feels great to relish these snacks in rainy weather but unfortunately, we need to put a stop to our desire for pani puri. Experts advised avoiding pani puri during the rainy season as the effects will lead to diseases.
Eating Pani Puri In This Season Can Make You Sick
Dr. Srinivas Rao, the Telangana Director of Public Health advised people to not eat pani puri during the rainy season. There are some reasons behind him urging the people to not indulge in these streetside snacks. It is quite evident that things without any proper shelter get messy and clumsy in this pouring weather. Similarly, the situation becomes the same for pani puri stalls too. The biggest concern of street foods is maintaining the best hygiene and hygiene is the biggest question here.
Also read: Samosa Is Healthier Than Burger Say Experts & Here's Why!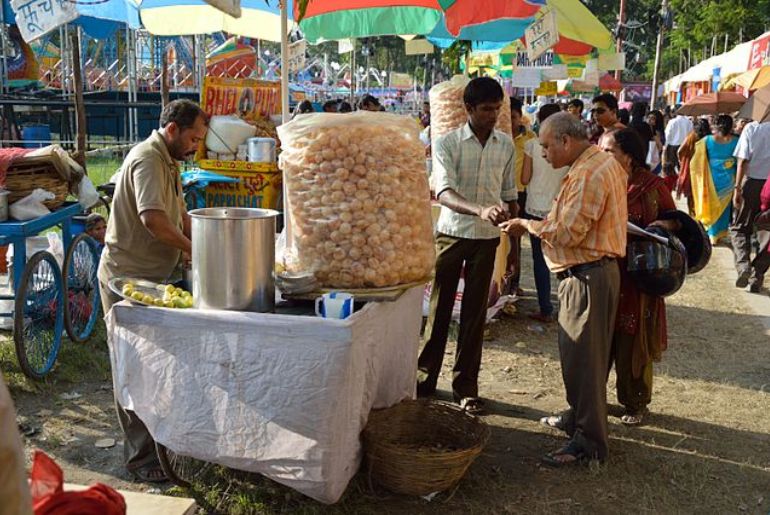 We have seen street food vendors absolutely neglecting the basic cleanliness while making foods and serving them to the customers. This can lead to so many physical diseases and ailments. In the monsoon season, the risk increases to a higher extent. Dr. Srinivas Rao asked the pani puri sellers to follow hygiene while preparing and serving food to the crowds.
Avoid Unhygienic Foods!
When the vendors do not focus on checking the hygiene, the customers simply gulp up the unsanitary pani puri and other street foods. This contaminated situation can lead to typhoid fever and no one really wants to fall sick now and get trapped inside their rooms. Many people do not think twice before eating from a roadside food stall and often they fall sick. With the rainy season, the risk of falling sick increases, and it is quite harmful too.
Also read: This Street Food Joint In Chandni Chowk Serves Unique Jeera Paneer That Will Melt Inside Your Mouth 
Ever since monsoons entered India, probably every family is suffering from a common cold and mild fever. A lot of cases of seasonal diseases such as viral fever, malaria, typhoid, and acute diarrhea were reported in the last month. It is said one of the reasons behind these diseases now is eating unhygienic foods and drinking unsanitary water.