Echoes Cafe in Delhi is one of the most unique places to visit when you want to grab some great food complimented by oodles of positive energy. Managed seamlessly by a team of deaf and mute staff, Echoes Cafe lets customers be a part of a heart-warming dining experience.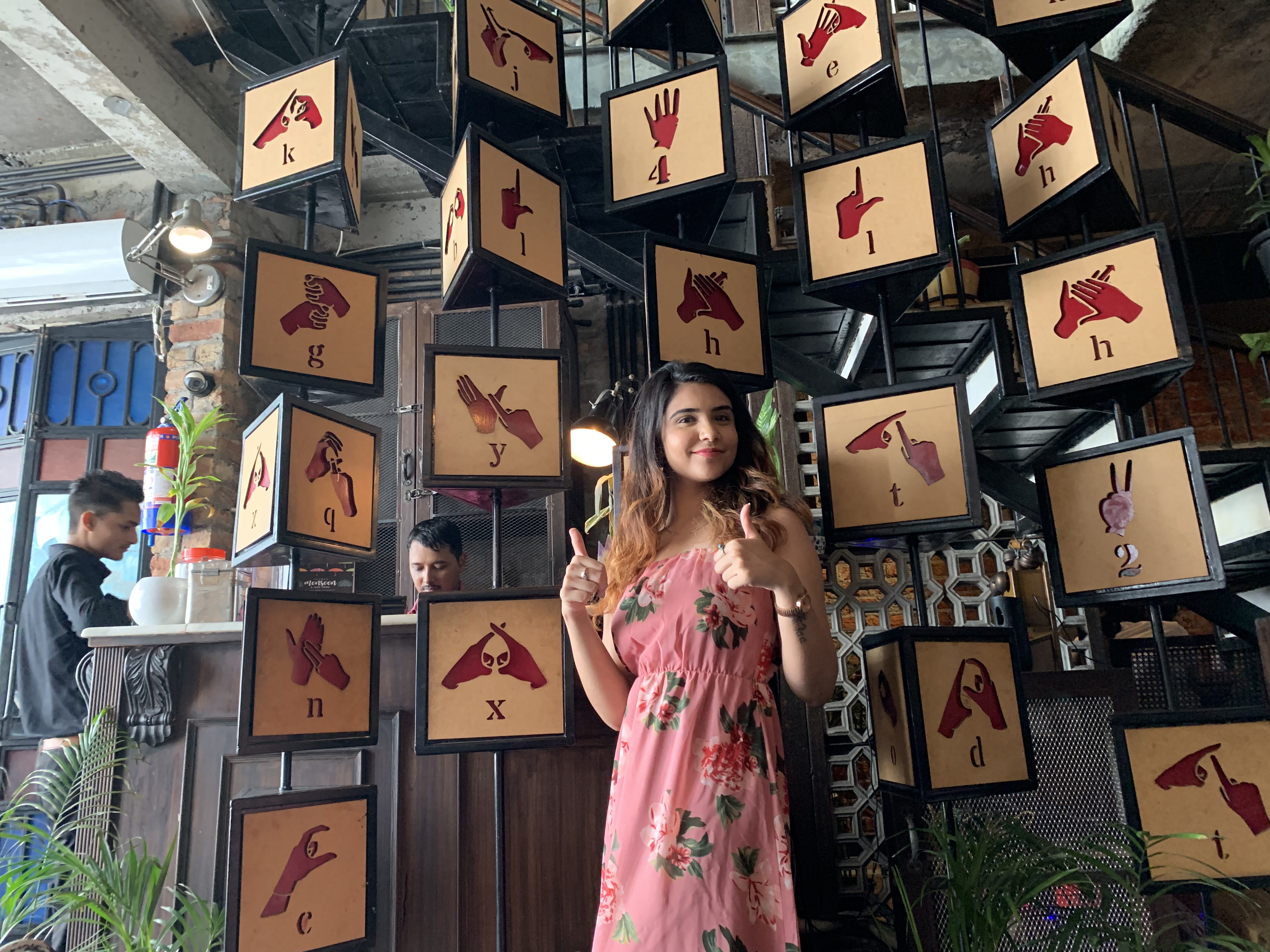 What Is It?
Echoes cafe was started in Delhi's Satyaniketan by a group of friends, 4 years ago who wanted to do something for social upliftment along with a legitimate business.
Today Echoes Cafe employs over 40 differently-abled staff. Since the staff can't speak or hear anything, there are sign blocks at the entrance of the cafe on which all the alphabets are written. Each alphabet has a particular sign which they use for communication.
Also read: Delhi Gets Another Harry Potter Themed Cafe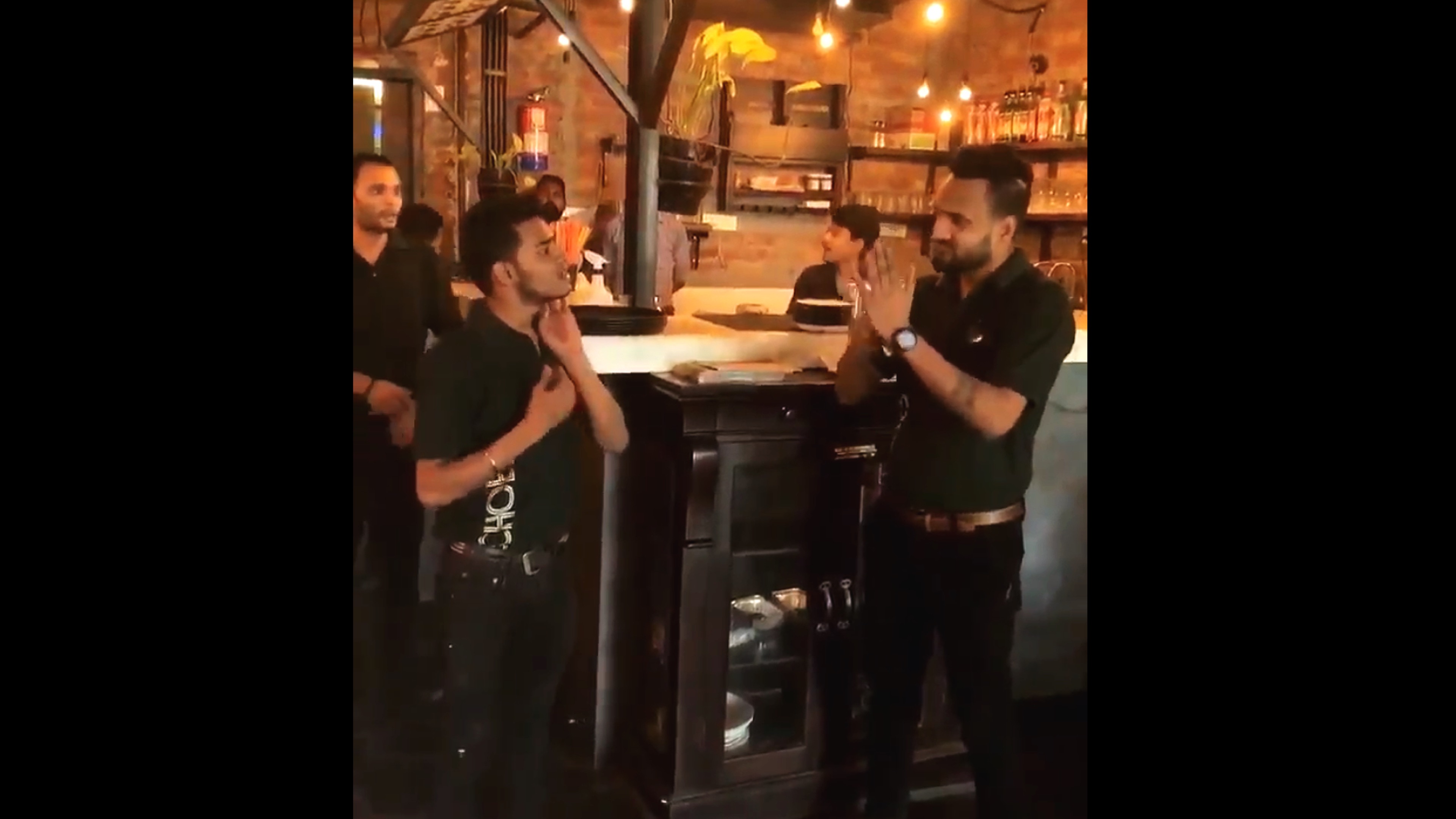 "Initially we faced a lot of difficulties due to which we had to define our procedures in a manner that the customers do not feel that there is a disability in any of our services" adds Prateek Babbar, Co-Owner of this cafe.
Also read: Delhi Gets Its First Water Bar Cafe!
Handy procedures
Talking about the procedure, there's a very unique and interesting way to place your order in Echoes Cafe.
To bridge the communication gap between the customers and the staff, the team at Echoes Cafe, came up with a creative way of placing an order.
For example, for calling out the waiter, you have to press a button that is provided at your table. Once you press it, the bulb with the assigned table number gets lit up at the staff counter. And that's how they get to know that at which table they have to go to.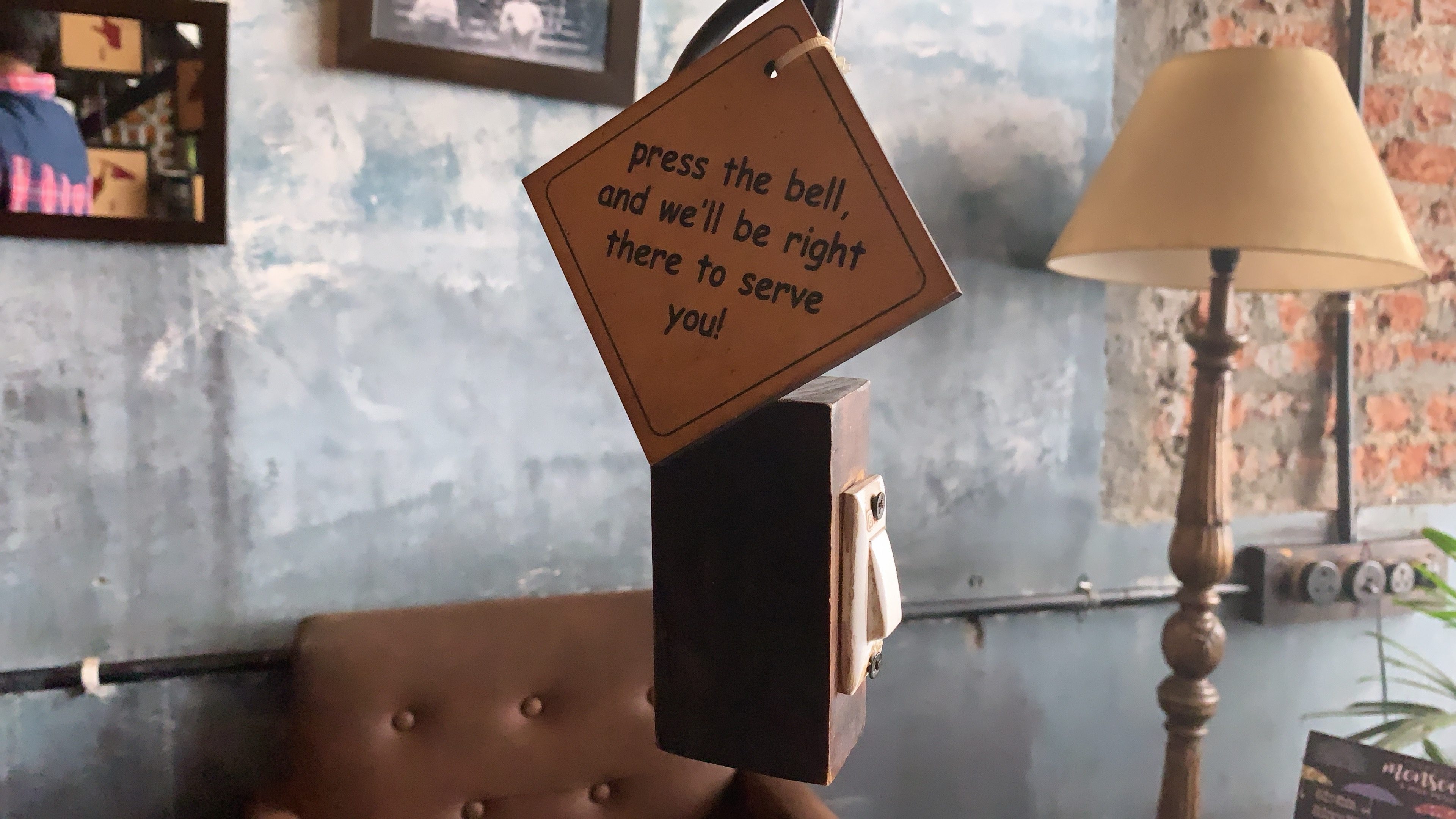 A set of placards are also there on the table for customer's frequent requests like- Water please, Bill, Thank you etc. Talking about the menu, it has different codes written beside all the dishes or drinks.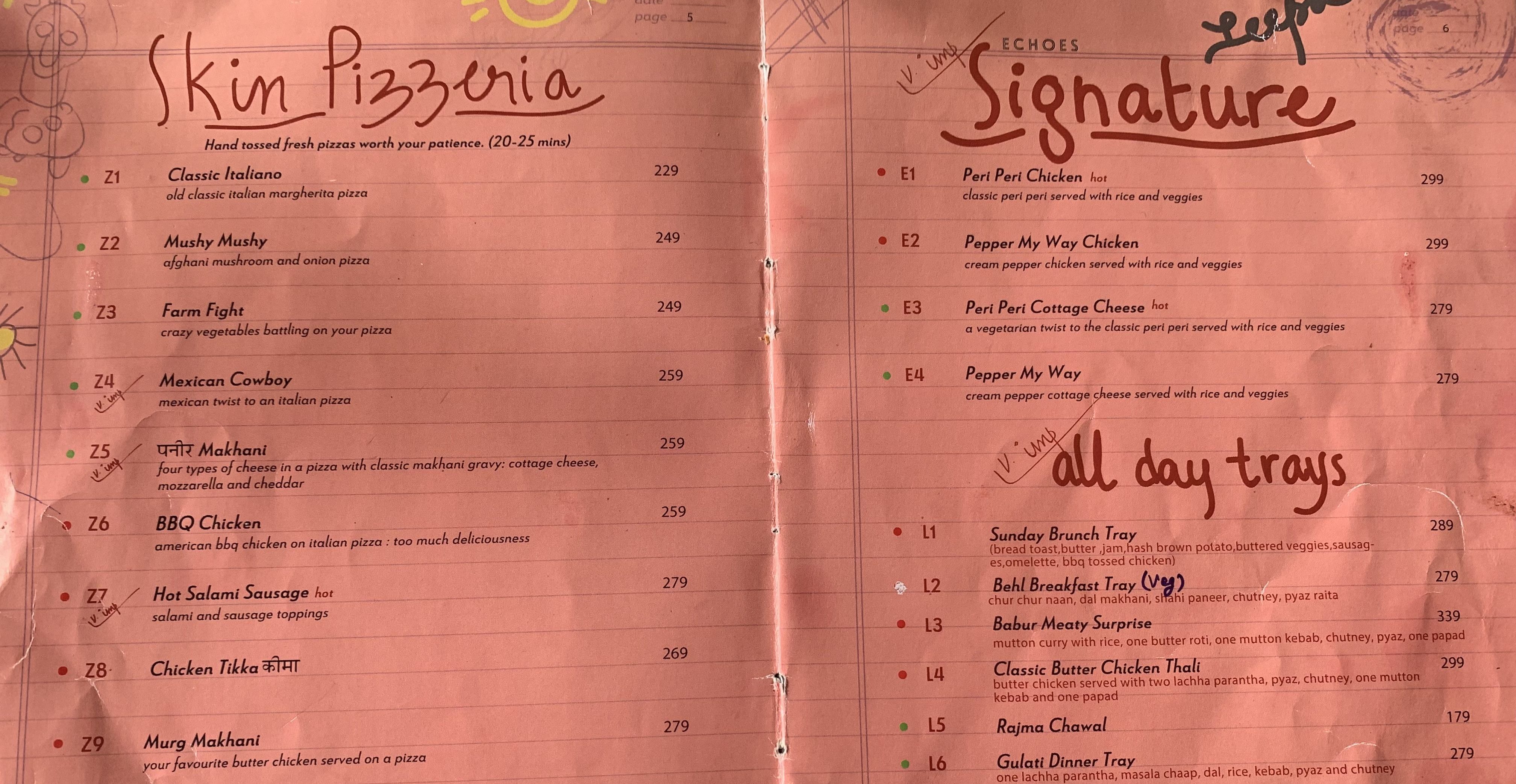 You are also given a notebook with a pen to write the dish code and the dish quantity in it.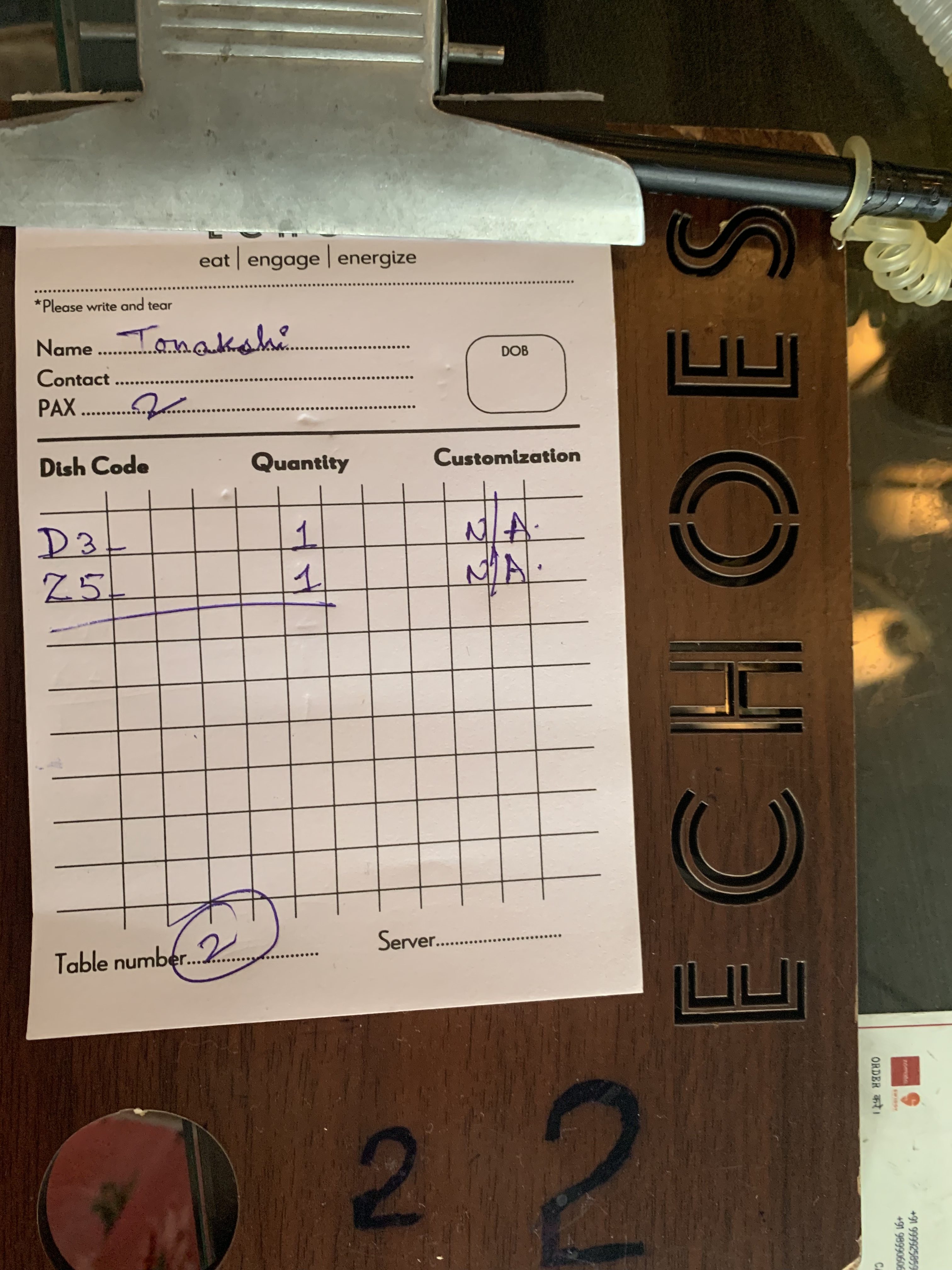 Scrumptious Monsoon Dishes
To add flavor to this monsoon season, they recently introduced a special 'Monsoon Menu' which includes pocket-friendly and lip-smacking dishes that you would love to have on rainy days.
These include- Pav Bhaji Makhkhan maarke, Famous wale Chhole Kulche, Bun Maska Chai plus Parle G, Chilli Paneer Pizza, Pan Shake, Mango Frizzy Shake and so on.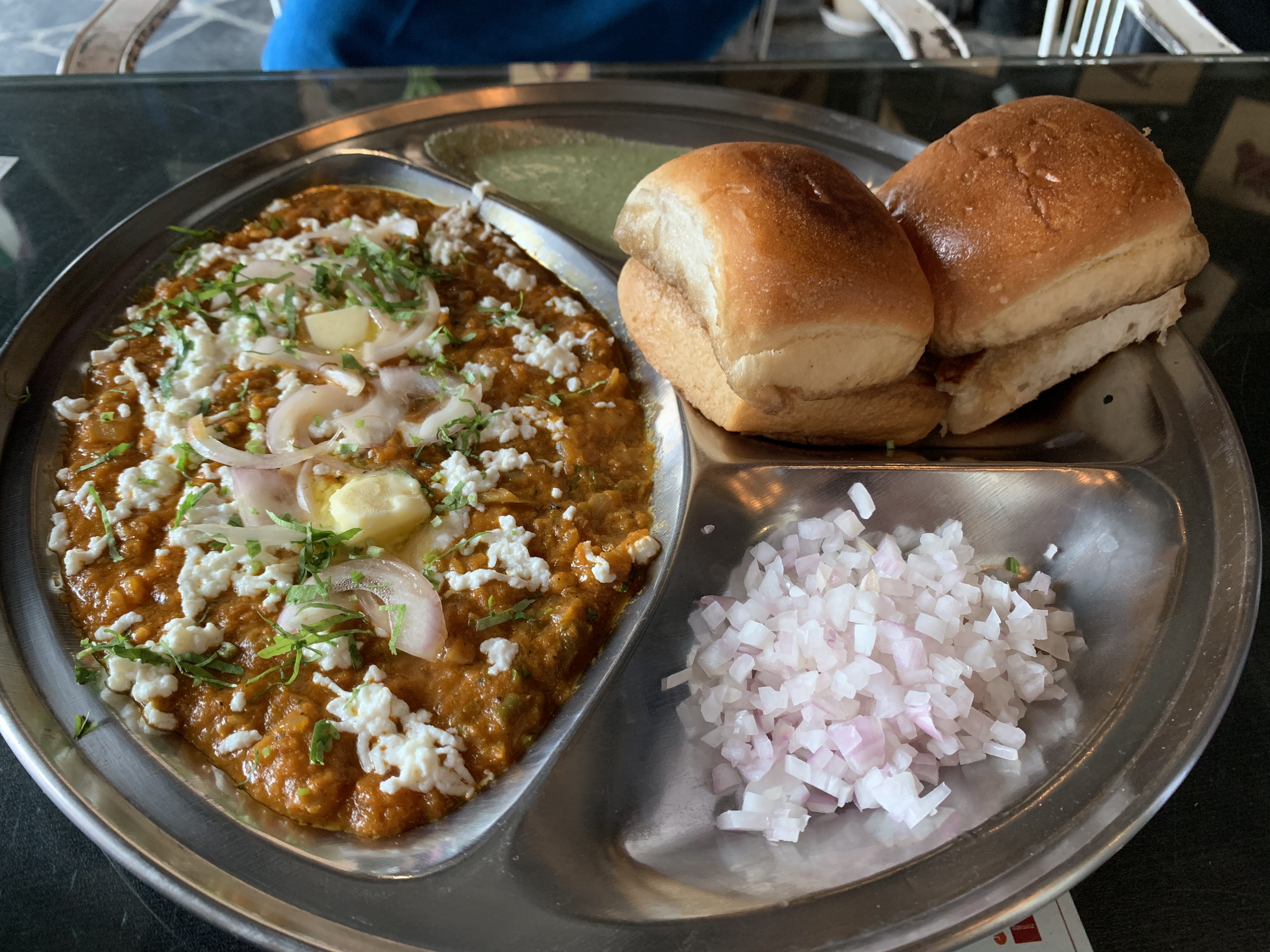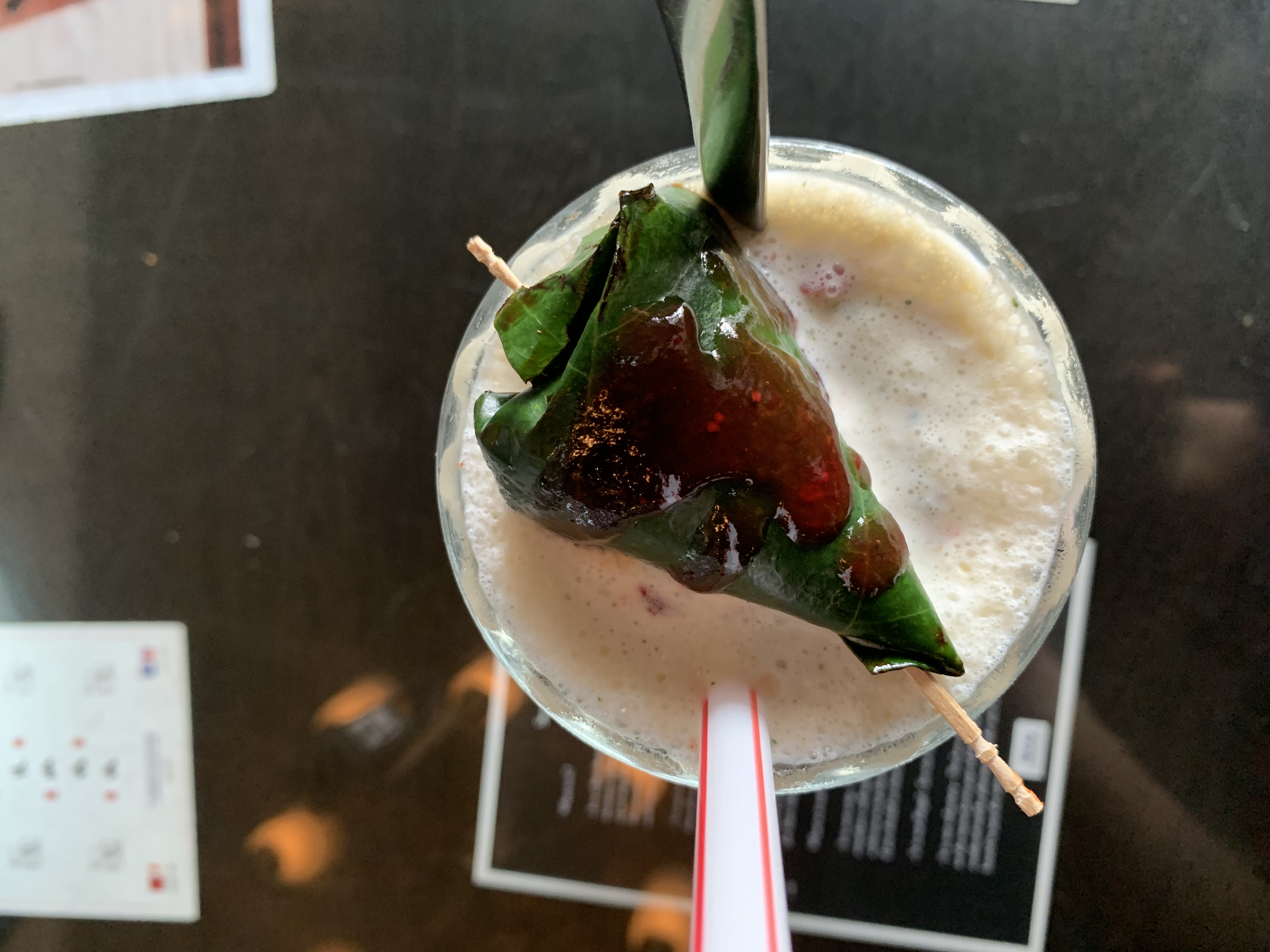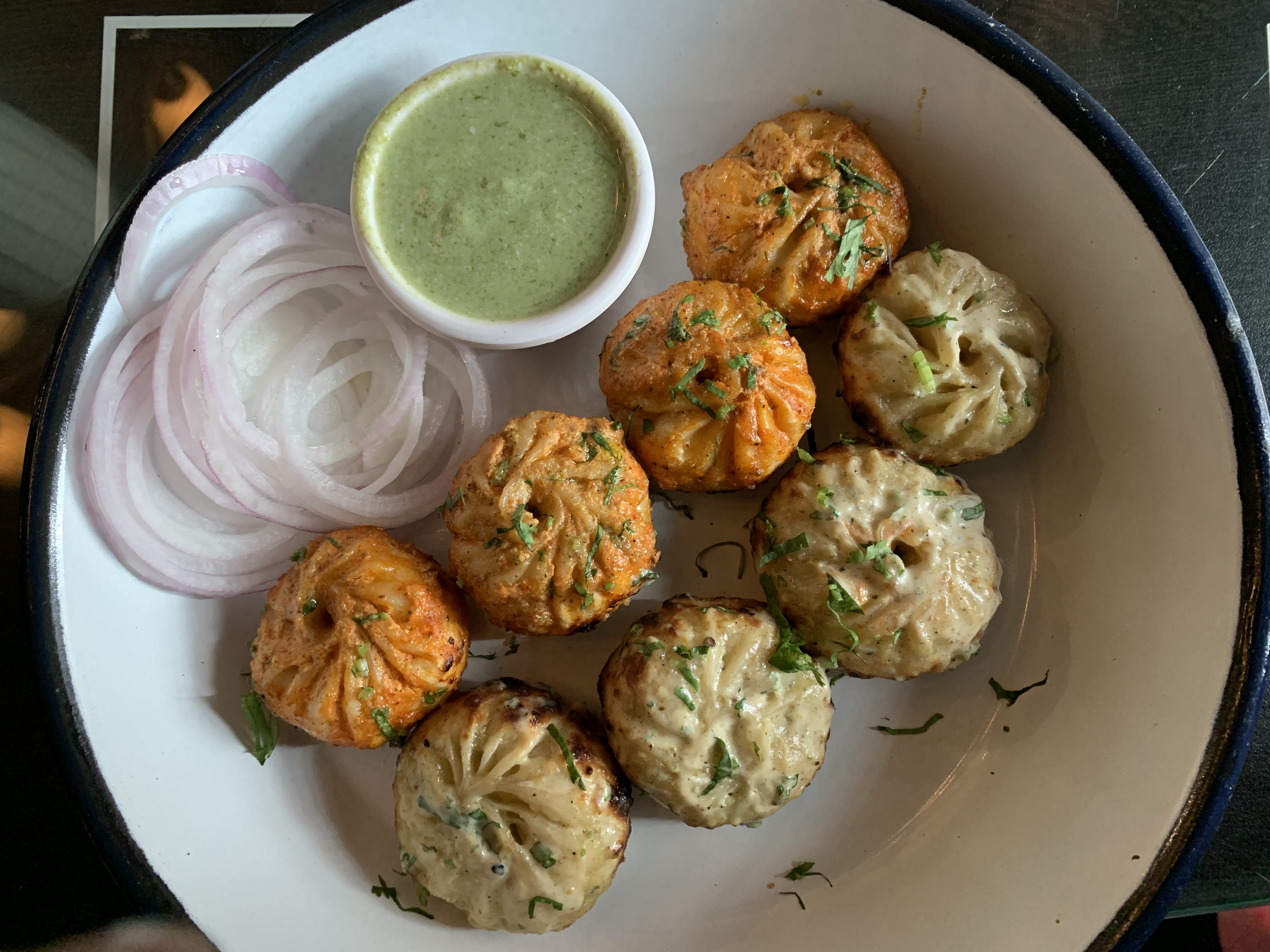 Apart from this, you can also try their Tandoori Momos (that's something we loved) and of course their Fiery Chicken on which, a glass of Vodka is poured, flaming the dish. Whatte presentation no?
Also read: Head to Ama Cafe In Delhi For That Perfect Brunch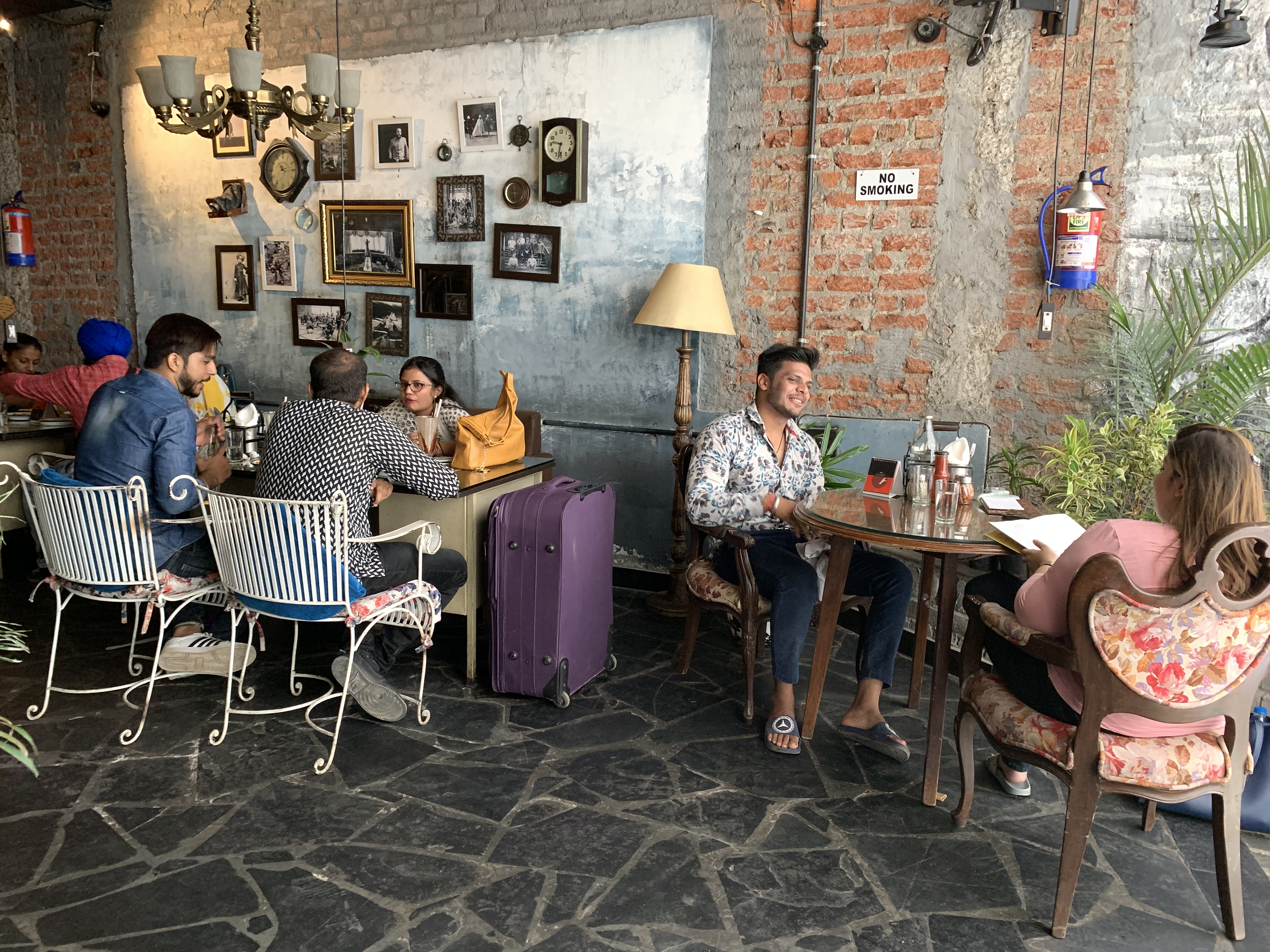 Today, Echoes has its presence in Bangalore and Calcutta too and aims to open more outlets in other cities as well. In a place full of different cafes and restaurants, Echoes definitely stands out. Not only are they known for their food and theme, but the warmth and smiling faces of the staff will surely touch your heart.
Echoes is not just a cafe, in fact, it's an emotion that we must experience!
Deets
Address: 2nd & 3rd Floor, 2522, Hudson Lane, Delhi 110009
Timings: 10 am to 11:30 pm
Cost: ₹1200 for two