Gripped by the old-world charm of the neo-classical era, a new restaurant in the food map of Mumbai is exuding elegance with its minimalism. Set inside the iconic 19th-century Kitab Mahal, Ekaa is a peaceful cocoon hidden away from the cacophonies. The decor here is aesthetic yet not flashy. As the restaurant aims to make food its real hero. The word Ekaa stands for 'one' and it aims to deliver fine dining solely through its dishes, keeping demeanour aside. Let's delve in further to know more.
Also Read: I lived Inside A Cave 3.5 Hours Away From Mumbai & It Took Me Back To The Pre-Historic Era
Dine Inside Neo-Classical Chambers With High Ceilings And Hanging Lamps
Despite the minimalism, the decor of Ekaa is an ode to the ancient era with high ceilings, hanging lamps and more. In simpler words, the makers did not do many structural modifications to the old rooms to retain the colonial originality. The 131-year-old building itself is an architectural marvel, which would definitely draw the eyes of every newcomer in the city. Dining at Ekaa can be an experience of food merged with a journey to the bygone era.
View this post on Instagram
Savour Global Flavours With Traditional Cocktails
Coming to the dishes spread, Ekaa is a connoisseur of global specialities and incorporates a plethora of flavours comprising cilantro, pomegranate salsa, brown butter soy mash, gochujang, tofu pudding, Crème Fraiche and much more. The menu has been divided into four sections-Bar, Tasting, A La Carte and Tapas. Pair up your food selections with some classic cocktails from the bar menu like Abscission, Obscure, Tongba and Phantasmagoria. Or grab a glass of sparkling champagne from Dom Perignon, Veuve Clicquot Brut, Vietti Moscato d'Asti and more.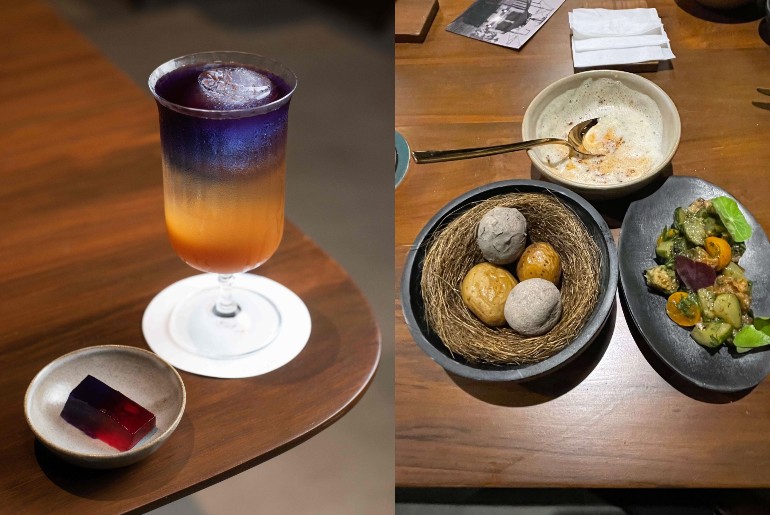 Also Read: Miss Travelling? Mumbai's Restaurant Tori Will Take You Around The World With Its Diverse Flavours
Ekaa is set to refine your dining experience and make it memorable.
Address | Cs-1397, 1st Floor, Kitab Mahal, Dr. D.N. Road, Fort, Mumbai