Under 140 Characters
Perfect for weekend getaways, we found a beautiful homestead just off the Mumbai-Pune Expressway, tucked away on a hilltop.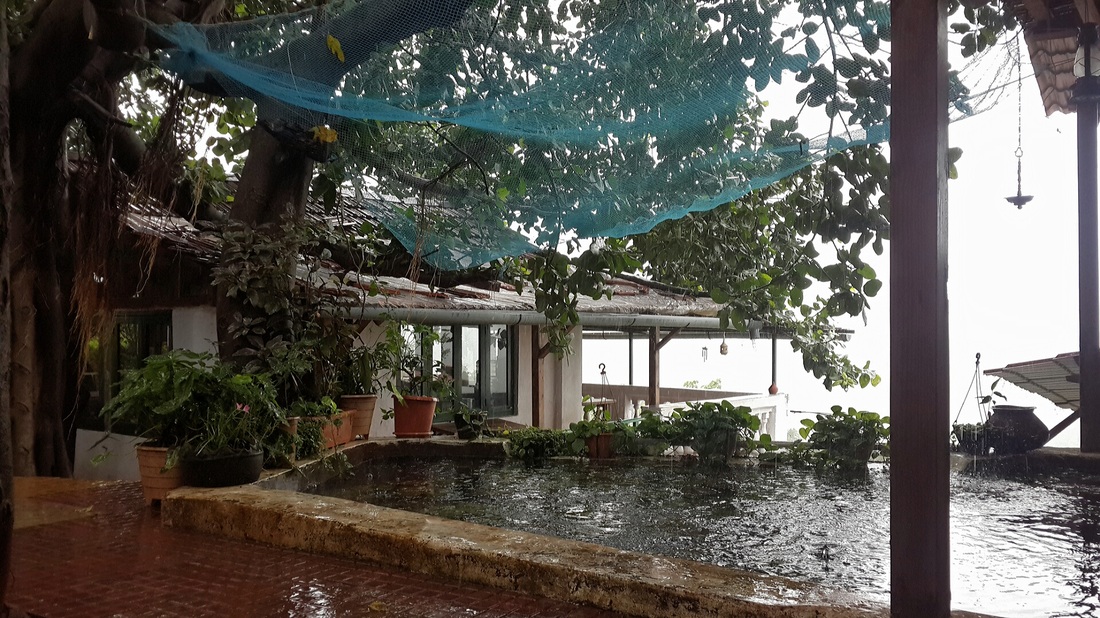 What Is It?
Banyan Bliss is a rural retreat that offers a 360-degree view of mountains and rivers including that of Lonavala and Amby Valley. Just imagine sitting in the verandah, breathing in the sights & sounds of nature – because that is exactly what you will get at this retreat. Banyan Bliss is a home away from home. Spread under an old Banyan tree, the quaint house is furnished with all modern amenities. It also boasts of a small lake full of guppies and an open roof shower experience!
What Else?
It boasts an organic and ecologically sensitive experience by employing an indigenous drip irrigation system, vermicomposting, rainwater harvesting as well as an organic garden! The architecture too is inspired by ethnic styles including step construction design and earth walls.
They also specialize in hosting weekend getaways as well as providing space for outbound training programmes.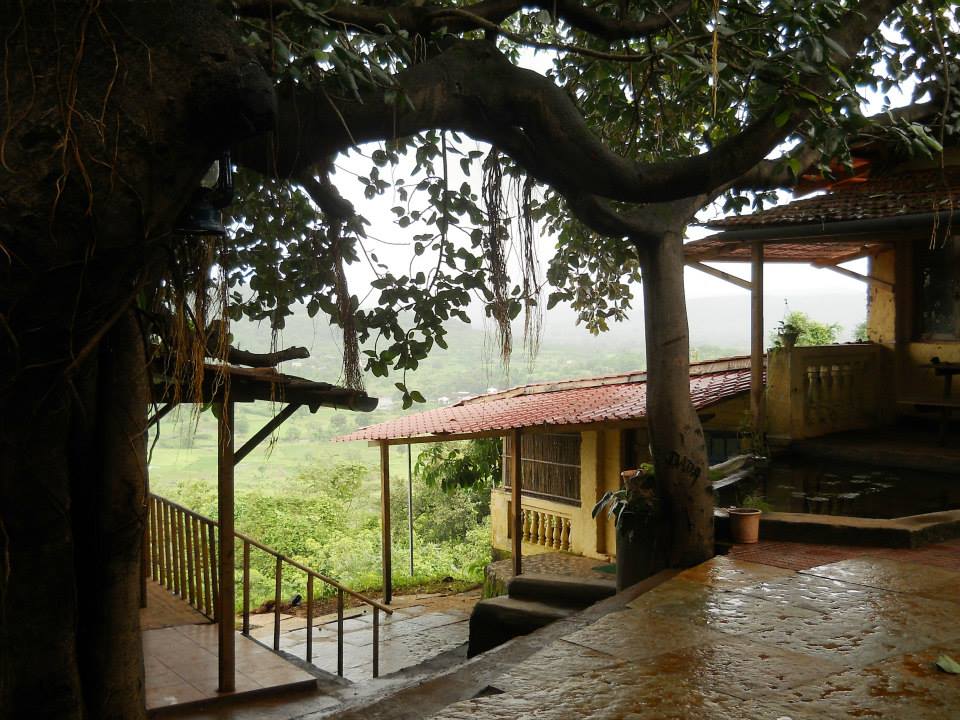 Pricing & Stay Options
There are two stay options for guests –
Option 1: The Courtyard Property
This has 5 cottages with attached baths. Rooms in the courtyard property cost ₹5,950 for a couple inclusive of meals (veg or nonveg). Two of the 5 cottages are larger in size, about 500 square feet each and have two double beds. These can accommodate up to 5 adults comfortably per cottage. Cost per adult, per night in either cottage is ₹2,800 inclusive of meals. These cottages will be available from June 2019 and have a 1-month introductory offer of ₹5,700 for a couple (inclusive of meals)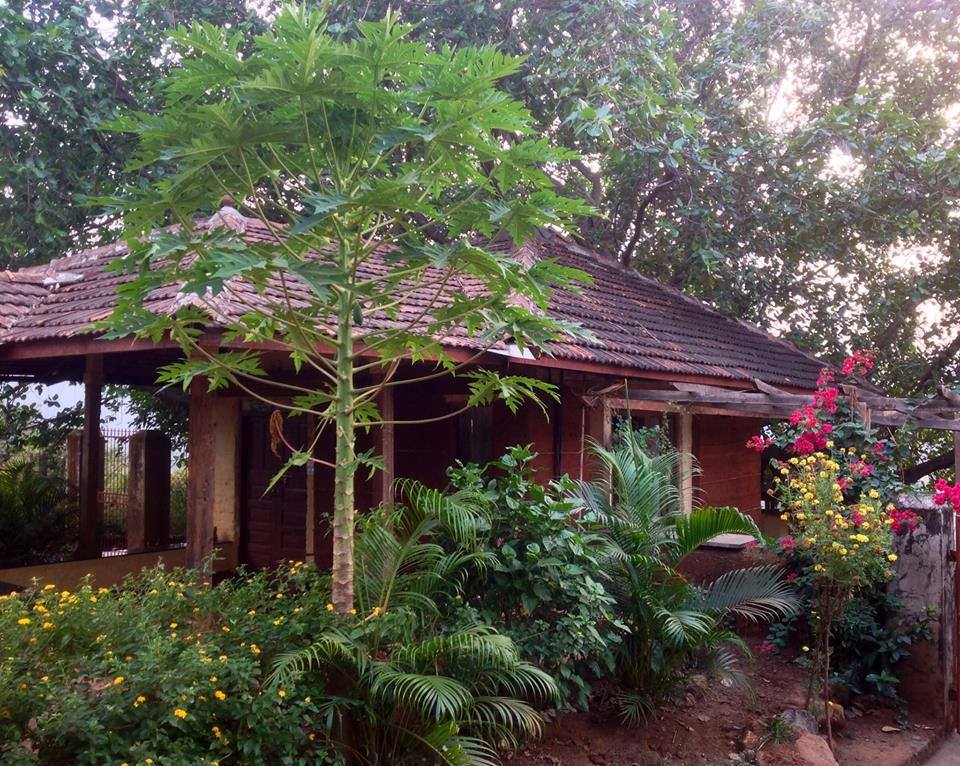 Option 2: Tents
The tents come with 2 attached western toilets and showers. The stay in tents costs ₹1,980 per guest, per night, inclusive of meals.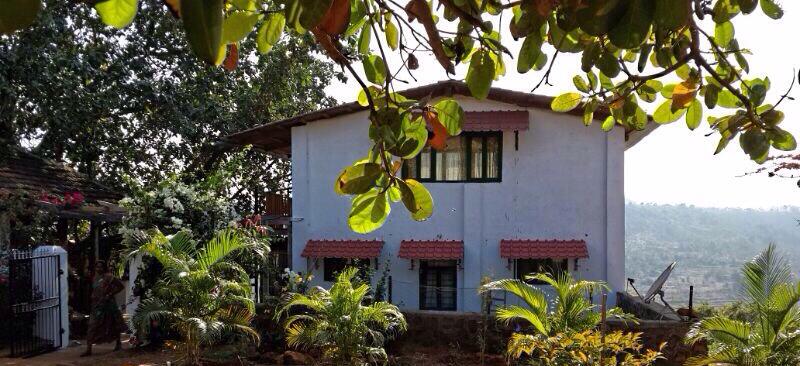 Besides the usual camping and trekking opportunities, you can also bathe in natural springs hidden in the mountains and encounter gorgeous waterfalls. Although each season brings its own charm, it is recommended that you visit during the monsoons!
If you're more of an indoor person, you can simply catch up on your sleep, or read and laze around. The view is perfect if you want to sit quietly and meditate for a few hours too!
Deets:
Address: Banyan Bliss, Mumbai-Pune Expressway, 3 km from Khalapur Toll exit, 17 km from Imagica.
Contact: +91-9321122616, +91-9049450926
Visit their website for a guided tour