Nepal not only has the highest mountain in the world but also has the highest cafe on planet earth. Perched at 15,400 ft above sea level, World's Highest Bakery Cafe at Lobuche in Nepal is situated on the way to the Everest Base Camp. If you're on your way to the base camp, you will find this cafe en route two days before you reach the base camp. It's a perfect place to enjoy a hot cup of coffee, some delicious snacks while enjoying a gorgeous view of snow-capped peaks. It's breakfast with a view! Nepal also entered the Guinness Book of World Records for the highest ever fashion show on the Mt Everest. 
Nepal has The Highest Cafe In The World Situated 15,400 Feet Above
World's Highest Bakery Cafe in Nepal is an essential stopover for adventure lovers so you can dine at the highest cafe in the world. Unlike other cafes, this one serves beer, apart from their specialities like coffee and apple pie. You can even enjoy documentary movies at night here. On a regular evening, you can sip a piping cup of coffee while listening to instrumental music by Neil Young.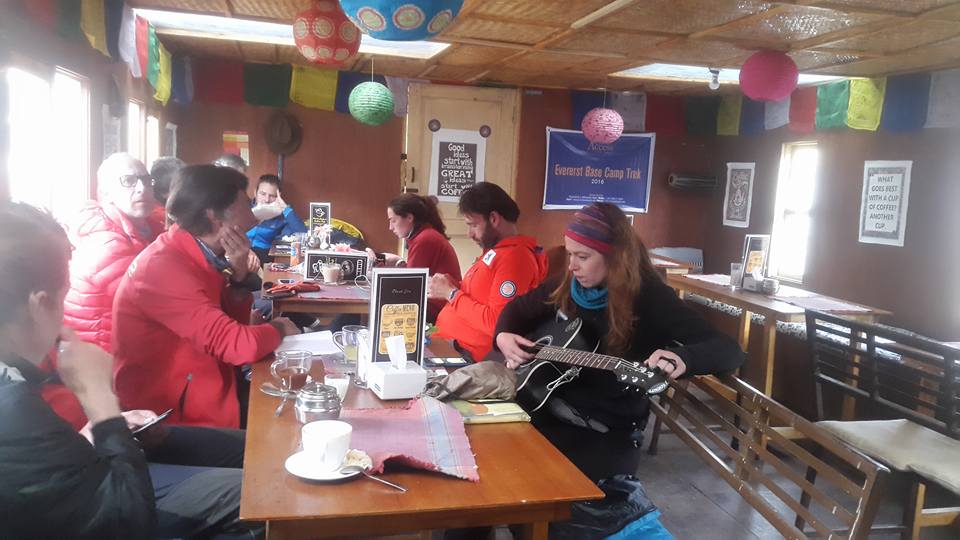 The bakery at Lobuche in Nepal is the highest in the world, but amidst the barren white snow, it provides relief of hot food and spectacular drinks to weary travellers. And it's quite a task to even build a cafe at this altitude of 15,400 feet above sea level, where it takes more than 15 minutes to just heat water to prepare a cup of coffee.
Also Read: Nepal Enters Guinness Book Of World Records For Mt Everest Fashion Show
On The Way To The World's Highest Cafe Walk Through The Lobuche Pass
On your way to the World's Highest Bakery Cafe, you will end up passing through the Lobuche Pass, which lies at a staggering altitude of 16210 feet above sea level. The land around the pass is marked by memorial monuments of climbers who died on their way back from Everest, one of them is Scott Fischer, an American mountaineer and guide who died in 1996 while descending Mt Everest. Here's the Inspirational Story Of Megha Parmar: First Woman From Madhya Pradesh To Climb Mount Everest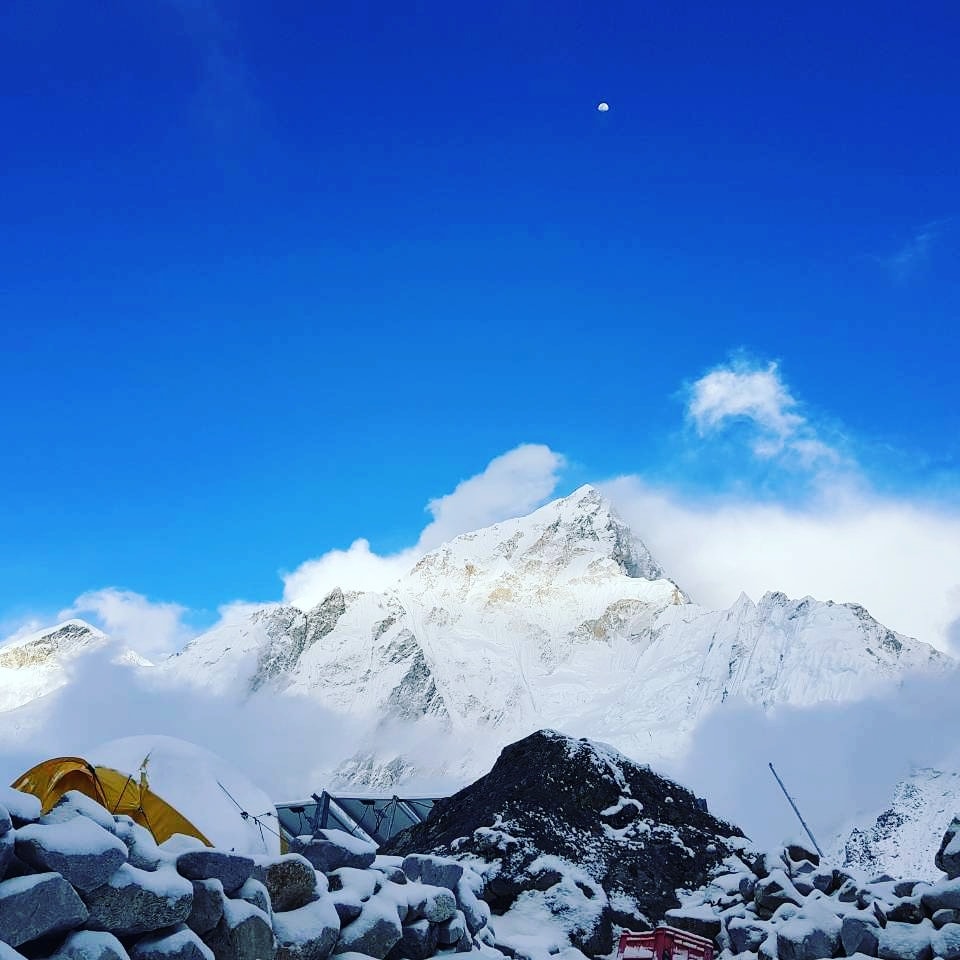 His body is still a bit off from the trekking line on the mountain and you will be able to pay you respects to his shrine at the Lobuche Pass memorial. You can of course hold your glasses of beer high and raise a toast to all the wonderful trekkers who been on an expedition or even been martyred on their way to the highest mountain in the world at the World's Highest Bakery Cafe in Nepal
Address: Khumjung 56000, Nepal
Contact: 9813323307
Meanwhile, here's a virtual tour of Nepal which you can enjoy from the comfort of your home. Until you can visit this gorgeous cafe, enjoy your cup of coffee and take a virtual tour of Nepal with us.