Goa is a good idea any time of the year, but if you wish to escape the crowd, Ganpatiphule can be an alternative destination for some sun, sea and sand. For some time in seclusion, head to the Premium Beachfront Villa in Ganpatiphule, located nearly 50m from the Malgund Beach. The beach resort is a dream destination for those who want to wake up to the waves' sounds.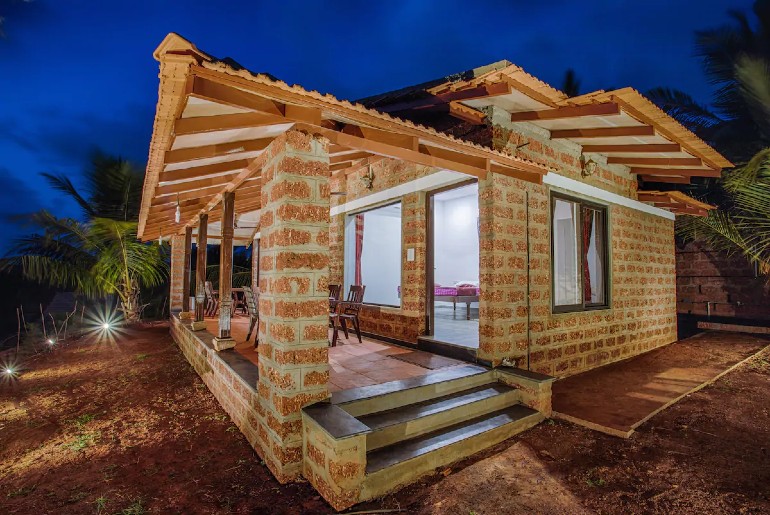 The Villa Will Give You Feels Of A Tropical Getaway
We think, this resort can make for a great family vacation. Located just next to the beach, this resort is a peaceful venue for you to reminisce old times with your family. You will enter a world of green trees, tropical plants, and blue water. Ah, wouldn't we like that? This North Goa Resort Has Cosy Cottages & A Private Beachfront For A Romantic Holiday.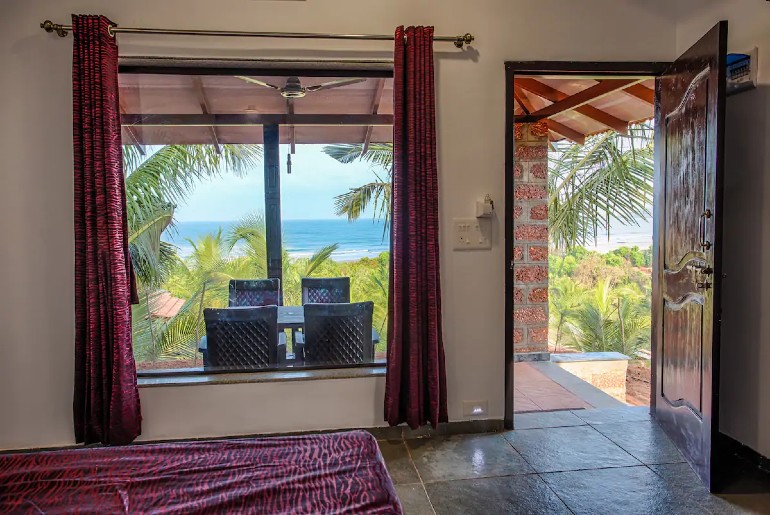 A Sheltered Verandah Overlooking The Sea
The villa is well-equipped with modern amenities and even boasts of a sheltered sit-out verandah to watch the sunset while enjoying your cuppa of joe. But the best part is that you can book any number of rooms in this three-bedroom villa depending on your group's size.
Also read: This Rooftop Restaurant In Jaipur Gives The Perfect Beach Vibe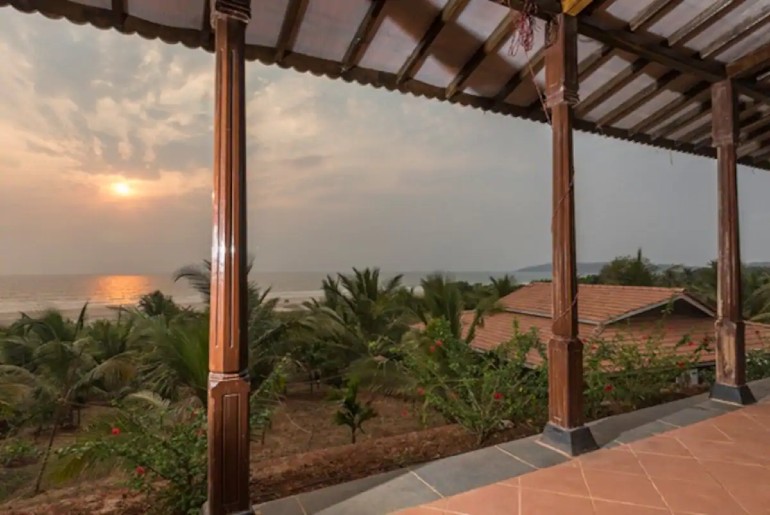 A Tranquil Getaway Close To Mumbai and Pune
The sudden change to complete peace and tranquility will be relief from the chaos of the city. There is also a dedicated cook at the property to care for your taste buds. Ganpatiphule is just a few hours drive from Mumbai. It will approximately take ten hours from Mumbai or Pune. The recommended route is Panvel – Rohe – Chiplun – Savarde – Chafe – Ganapatipule. This route is mostly smooth throughout. Here are 10 Stunning Villas At Rs.10,000 Near Pune For A Great Stay.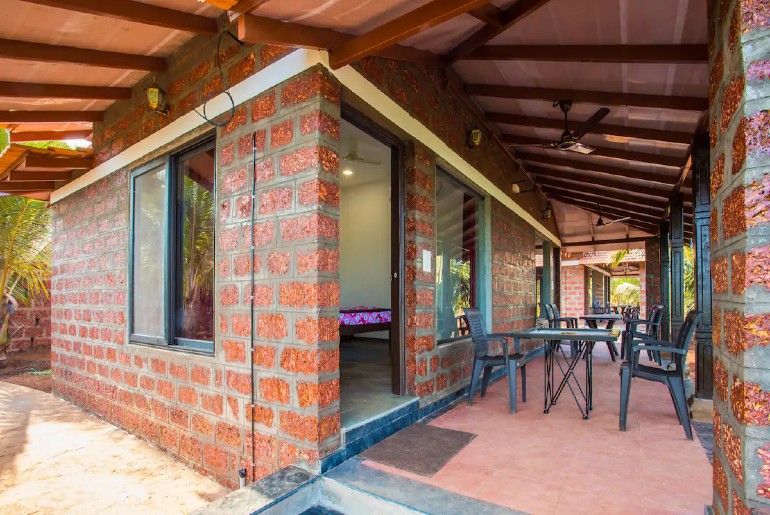 Now is the best time to visit this place when the beach is clean and golden, and the weather is pleasant.