A good yoga session is the best way to restore your body and wind down your day. But with that comes a good diet to balance your mind, body, and soul. And doing that every time amidst the four walls of your house sounds quite boring. Dear yoga enthusiasts of India, we know it's tough to find a good place to go out and do that in our Country. So here we are to sort out your worries! Below are a few cafes that will let you stretch a bit and grab a healthy bite of your favorite food. So read on to know more about the best Yoga cafes across India.
1. Loving Earth Yoga Cafe, Kochi
If you have a knack for clean eating, then visit Loving Earth Yoga Cafe in Kochi. This is one of the best yoga cafes in India and is very popular for its clean environment. Also all the Aerial yoga enthusiasts, this is your place to be! Brie Mackilroy from New Zealand owns this cafe and is himself an aerial yoga enthusiast. The food here is a variety of vegan treats; their menu is quite extensive. The cafe also offers a plant-based menu that includes almost everything. From burgers to ice cream, you have it all. You will find the cafe in the very soothing tourist hub of Fort Kochi.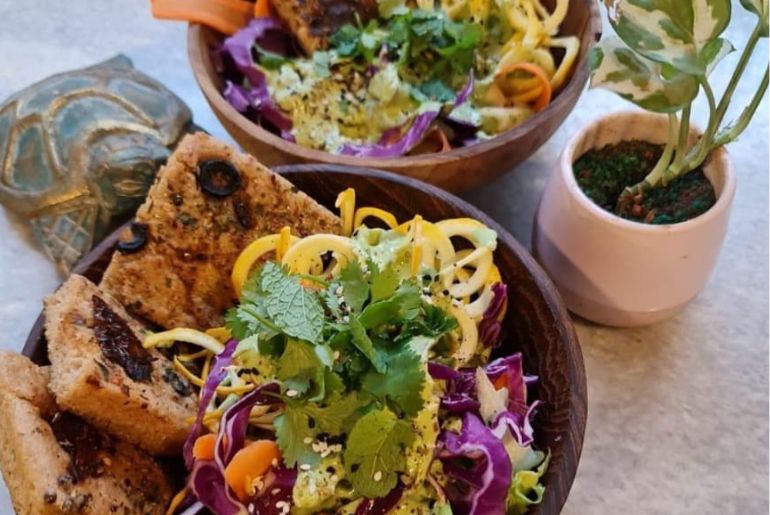 Also read: Yoga By The Pool And Mountains, Here's How Bollywood Celebrated Yoga Day
2. The Moon Village, Mumbai
Are you craving some good energy and good food in Mumbai? If it's a yes then Moon Village is one of the best Yoga cafes to do that. The cafe is a recent establishment in Khar. In May 2022, celebrity fitness instructor Samiksha Shetty and trader-yogi Aditya Damani came up with Moon Village. This beautiful cafe will offer you the best yoga studio cum cafe space in the city. You can also choose to co-work here. Samiksha Shetty herself takes combination yoga sessions on Hatha, ashtanga, and vinyasa yoga here. As for the food, the gluten-free dosas in a Mangalorean-style curry are one of the best on the menu. And here's some good news. From June 21 till June 26, 2022, the cafe is offering special evening sessions for beginners. So don't miss the opportunity!
3. Artjuna, Goa
Did you know Goa is home to one of the best Yoga cafes in India? Moshe Inbar and his partner Anastasia came up with the idea of a yoga cafe decades ago. And that is how we now have the beautiful Artjuna. The cafe lives up to its name. Artjuna is all about enjoying art in peace. The art is Yoga. The most attractive part about the cafe is its fam-friendly garden cafe with Mediterranean and Middle Eastern dishes. The menu also includes vegan cuisine. So, vegans, there's nothing to worry about! If you visit Artjuna you will also witness shops with clothing and accessories designed by Anastasia herself. The cafe also offers twice-daily yoga classes, live music, games, and a library to enhance your yogic knowledge.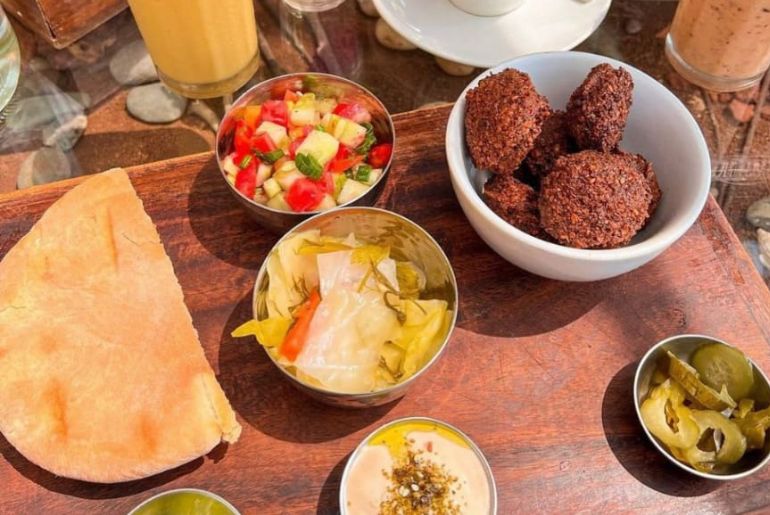 Also read: India Is In Awe Of ITBP's Himveers Performing Yoga At 14,500 Feet In Uttarakhand
4. Mystic Yoga, Kolkata
Are you going through a weight-changing period in your life? If yes then eating outside always becomes a hassle as there are very limited options. But if you belong from Kolkata, then you definitely know of Mystic Yoga. And if you are travelling to Kolkata then this cafe is a must-visit. Yoga teaches you to colon cleanse and that's the best way to reach your weight loss goals. And a proper diet is very important. Very few yoga cafes offer the required diet for that and Mystic Kolkata is one of them. Mystic Yoga currently has three outposts throughout Kolkata, the first being the one at Salt Lake. Over the years, the cafe is adding more health-food cafes as extensions to its yoga studios.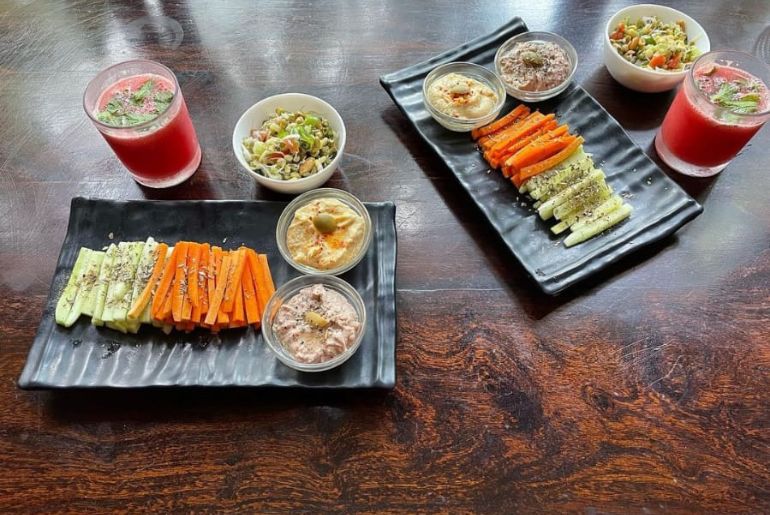 5. The Yoga House, Mumbai
Mumbaikars now have the easiest access to one of the best Yoga cafes in India. The Yoga House dates back to 2014. It is mostly popular for its gluten-free and vegan dishes. Incredibly healthy yoga sessions too are a part of The Yoga House. You can surely visit this cafe for hip openings and splits among many others. The blue and white interiors soothe your soul and are best to enjoy while you sip some green tea. Also here's a tip. The salad bowl here is a must-have!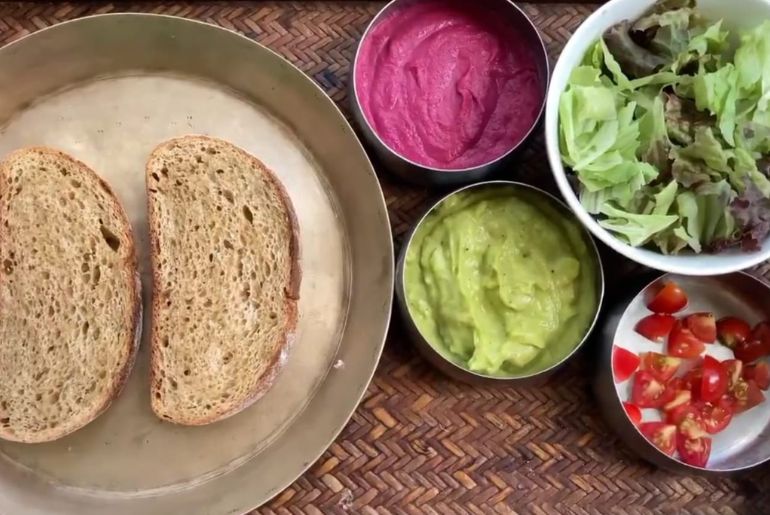 View this post on Instagram