How do you like your coffee? Sweet, with no sugar, with your face printed on it, or how about favourite cartoon character? While you might be a little confused, you must also be a bit excited. Right? Ditas, located in Delhi's Mehrauli area will serve you just that!
What's More?
Venturing into the areas of Chhatarpur or Mehrauli for a meal, or coffee is not very common for Delhiites as well. But when we heard about this cute cafe, tucked in one of the most unexpected corners of the city, we decided cab it.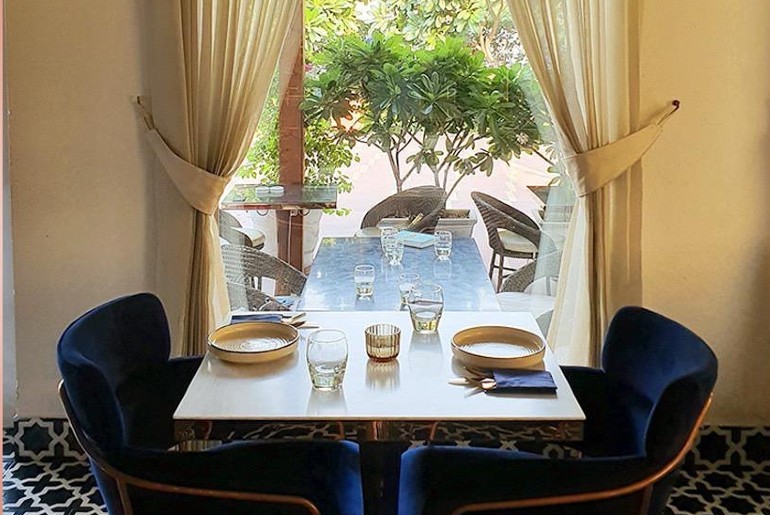 This gorgeous restaurant, comes as an unexpected surprise which its beautiful interiors and insta-worthy outdoors that make it the perfect spot for some amazing clicks. Wall flowers, ferry lights and cozy outdoor seating makes it a perfect date-night spot. Add to that a view of the iconic Qutub Minar: perfect!
Also read: Indian Coffee House In Delhi Still Serves The Tastiest Coffee For ₹36
What's In Your Heart, Is On Your Coffee
If you are someone who likes to have your favourite character on every thing, then Ditas lets you have it on the foam of your coffee too. Yes! Not just Mickey or Goofy, even if you want your photo to be printed on your coffee, these guys will make it possible. Priced from ₹225 onwards, these delicious and pretty looking coffees are served with cookies on the side, and the pair make it for an ideal evening.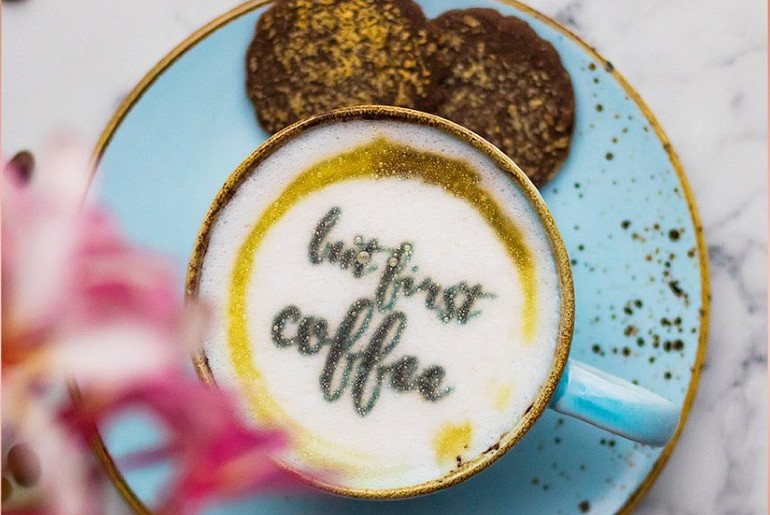 And if coffee is not your thing, then you can simply head to Ditas and indulge in soups, salads, smoothie bowls, delicious nibbles and great food.
Also read: Have You Tried These Unique Coffees In Delhi NCR Yet?
But the most interesting thing on their menu is The Best Coffee. Yes, we are back onto that. If you don't like it, you'll get your money back. Don't believe us, it says so on the menu as well. Good enough reason to check it out right?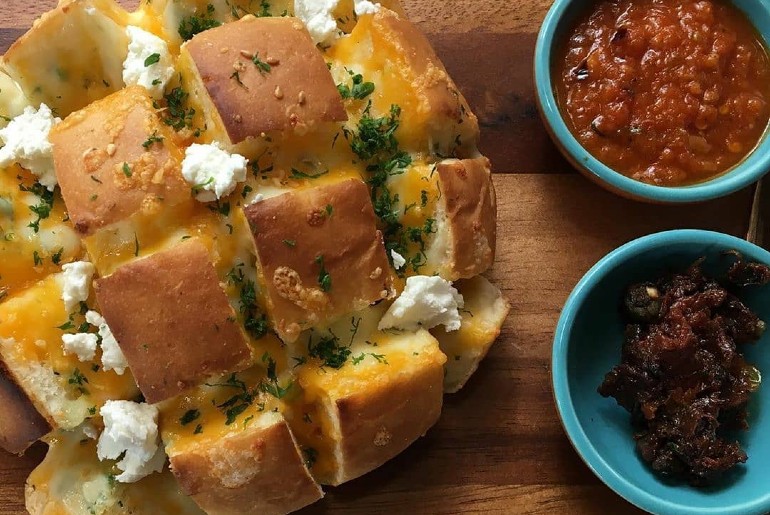 Deets:
Where: Ward 1, H-5, Kalka Das Marg, Mehrauli, New Delhi
Cost for two: ₹2500
Timings: 12PM – 12AM