The holy month of Ramadan is not just about fasting and iftars with families. Besides offering regular prayers, it is also important to give back to the community through charitable acts. And keeping up with this spirit of the holy month, this is what the community mall, Times Square Center plans to do.
Times Square Center Collaborates With Thrift For Good
Starting from March 23 to April 24, Times Square Center will indulge in mindful practises and sustainable events for the entire family. Staying true to the spirit of giving, they have partnered with Thrift For Good. Yes, starting from March 30 onwards, they aim to help children in Kalinga, the Philippines. For this, visitors to the mall have been invited to donate pre-loved things, including shoes, linen, phone, laptops, books, accessories, and clothes, which will be resold at the store. And all the profits generated from this sale will be donated to these children! So, if you wish to partake in this drive, then you can drop by the Thrift For Good store charity box on the ground floor between 12 PM and 8 PM from March 30 to April 24.
Also Read: Challenge Your Bestie To Finish This Massive 1-Feet Long Bahubali Bhatura Here In Dubai's JLT!
Edutaining Workshops & Henna For Women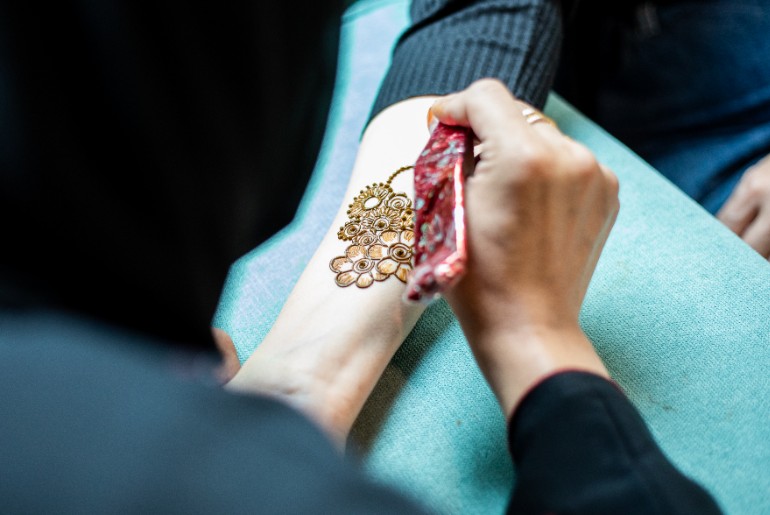 Besides charity drives, a bunch of edu-taining workshops have also been planned for the month. This includes everything from making soap and perfumes to candles, these educational and entertaining workshops will certainly unleash the inner artist in your little munchkin. Moreover, all you pretty ladies can get a complimentary henna at the hospitality tent set up here.
It is worth noting that the workshops will be conducted on March 30 and 31 And April 2, 7, 9, 14, 16, 20, and 23, between 2 PM to 8 PM at Picnic Square on the first floor. While henna tattoo artists will sit on March 25 and 26, and on April 1, 2, 8, 9, 15, 16, 22, and 23 between 2 PM to 7 PM on the ground floor.
Doesn't it all sound absolutely amazing? Well, round up your family and all the pre-loved items in your house, and make your way to Times Square Center!
Cover Image Courtesy: Internal