Who doesn't love to eat potatoes? Potatoes are the most humble vegetables that go well and taste amazing with probably every other dish existing on the planet. You can easily use this vegetable in most dishes and the best part is that even the simplest potato recipes taste so lip-smacking. But if you are thinking of preparing something fun with the leftover potatoes in your kitchen, we have got you covered. Make sure to try out these recipes.
Tempting Potato Recipes That Aloo Lovers Are Huge Fans Of!
1. Potato Tacos
Both potatoes and tacos are our favourites. What about a perfect blend of both? Stuff your taco shells with spicy aloo fillings and indulge in a feast of crispy tacos.
Also read: World Vegan Day: 5 Easy Vegan Recipes To Make At Home
2. Batata Vada
Every Maharashtrian is a huge fan of Batata Vada and we can surely understand the craze behind these fritters. Spicy boiled potatoes deep-fried with a coating of batter results in crispy batata vada.
3. Aloo Vindaloo
If you are a vegetarian and missing out on the delicious prawn vindaloo, we have a substitute for that. Aloo Vindaloo is the dish and you can relish it with both rice and roti.
4. Stuffed Potatoes
Baked stuffed potatoes are what you surely need to try if not tried them yet. There is a certainty that you won't be able to resist yourselves from gorging one baked stuffed potato after the other. Make sure to bake some in your home someday. The fragrance is so tempting!
Also read: 5 Recipes By MasterChef Depinder Chhibber You Can Make At Home
5. Potato Souffle
Potato souffle is surely one of the most innovative potato recipes and you can easily prepare it in your home. If not tasted it yet, we would recommend you taste this.
6. Aloo Chaat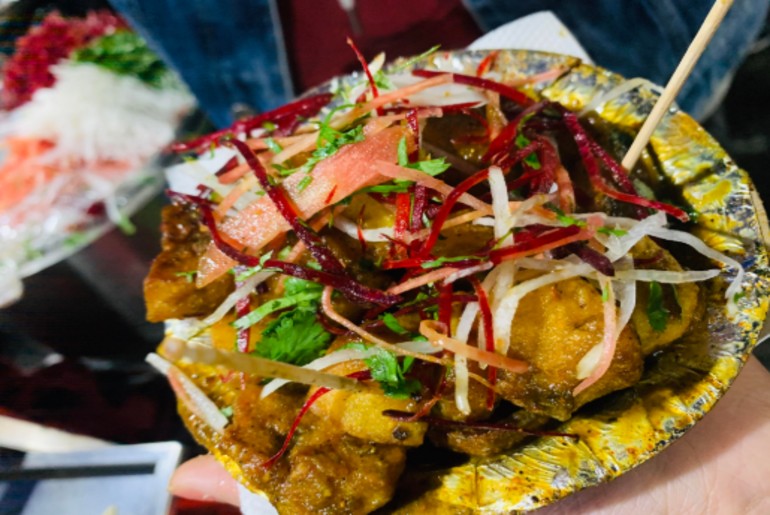 It is quite difficult to find someone who doesn't love to relish plate after plate of Aloo Chaat. No matter if you are gorging it in a street stall or at your home, it simply tastes the most mouth-watering.
7. Potato Salad
Relish on a creamy Potato Salad prepared with potatoes, boiled eggs, mayonnaise, cream, and herbs. It is a popular side dish in the US.
Also read: 5 Recipes To Make The Perfect Restaurant-Style Chicken A La Kiev At Home
8. Aloo Tikki
Aloo Tikki is one of the most popular street food to relish with tempting chutney. It is the perfect savory snack to gorge on and treat your taste buds with the deliciousness of crispy aloo tikki.
So which potato recipes are you cooking from this list? Share with us how you liked it!
Cover Image Courtesy: Wikimedia Commons, Pixabay