When the world has shut its borders to Indians, Russia is inviting you to enjoy an all-inclusive vacation as well as get vaccinated against COVID-19. Vaccine tourism is growing in demand and several travel agencies have been offering vaccine tourism packages. Recently, the Maldives had announced that tourists can get COVID-19 jabs in the island nation while enjoying an all-inclusive holiday. And now, a Delhi-based agency is offering a 24-day package tour to Russia priced at ₹1.3L per person.
Explore Russia Between The 21-Day Interval Of Sputnik V Jabs
Are you struggling to schedule a vaccine appointment on the Cowin application? You now have the option to travel to Moscow and get the Sputnik V jab. You will need two doses of Sputnik V in an interval of 21-days to be fully vaccinated. As reported by TOI, with the 24-day package, you will be able to explore Russia between the jabs.  Indian Travel Agencies Now Offer Vaccine Tourism Packages To UK, US & Russia.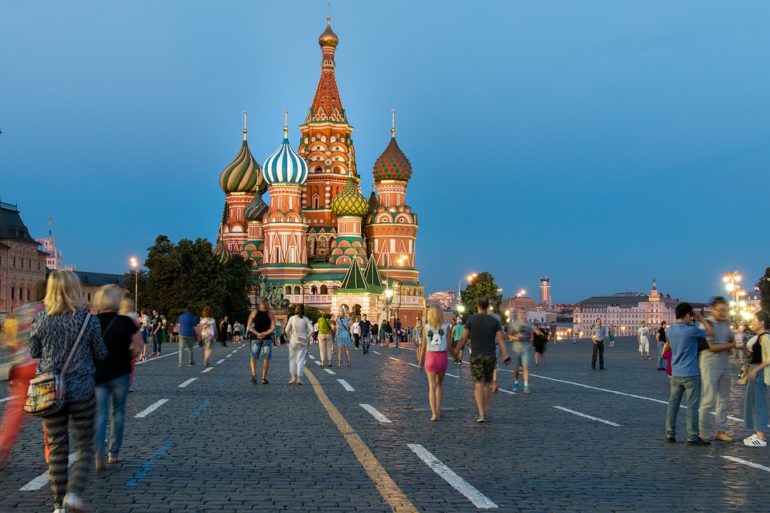 The Package Includes Flight Fares, Food, & Sightseeing
You will be administered the first shot the very first day after arrival to Moscow. You will then spend three days in St Petersburg and the remaining days in Moscow. The package includes flight fares on Aeroflot flights, breakfast, dinner, accommodation in 3-star hotels and the local sightseeing. There is an additional visa charge of ₹10,000 which is not included in the package.
Also read: After Singapore, New York And UAE, Japan Is Set To Introduce Vaccine Passport For Travellers
No RT-PCR Test Or Quarantine Required To Visit Russia
Russia tops the list of nations with most number of fully vaccinated residents in the world. You will not need an RT-PCR test report, nor will you require to quarantine after arrival in Russia. Besides, Russia has been accepting all visa applications including tourist visas at its visa application centres in Delhi, Mumbai, Chennai, and Kolkata. A few days back, Sputnik V invited Twitter users to follow its account, saying, "Our social media followers will be the first to be invited to get #SputnikVaccinated in Russia when the programme starts."
Tell your friends to follow Sputnik V on Twitter!✌️
Our social media followers will be the first to be invited to get #SputnikVaccinated in Russia when the program starts. pic.twitter.com/Sxn17cjlmQ

— Sputnik V (@sputnikvaccine) April 1, 2021
Also read: Seychelles To Welcome Vaccinated Travellers From India With Covid Vaccine Proof
In fact, the first batch of Indians left for Russia on May 15 and have already received the first shot. The second batch of people is all booked to leave for Russia on May 29. But you still have a chance and book yourself a vaccine tourism package to Russia in June.
Log on to www.arabiannightstours.com or call at 7227898882 for bookings.