Your annual dose of fun will be back soon as Global Village marks its return in October 2022. Its new season will start on October 25 and last until April 2023. The unique cultural entertainment festival is bringing new activities with its upcoming season. Here are the top 5 things you need to know about the new season of Global Village.
1. Food Stations
The Global Village team is now examining proposals from local Dubai eateries eager to have a pop-up food truck. We anticipate seeing some new restaurants and dining alternatives. During the previous season, attendees of the cultural carnival ate and drank at more than 200 restaurants, cafés, and food stands. Some of these are the well-known Bundoo Khan's restaurant serving Pakistani food, Taksim Turkish Restaurant serving Turkish fare, Saudi Heritage Restaurant serving traditional Saudi meals, Koliba serving real Bosnian food, and Piero serving delicious Italian food.
View this post on Instagram
2. New Events
Watch for iconic performances that happen on the Main Stage. It includes top-notch talent from throughout the world. Little ones will be able to enjoy specially tailored entertainment. At the same time, prior editions of Global Village have dazzled spectators of all generations with street shows, stunt acts, pyrotechnics, fountain shows, cultural shows, and concerts.
View this post on Instagram
3. Dates And Tickets
Global Village is open Monday through Thursday from 4 p.m. to 12 a.m. and Friday through Sunday from 4 p.m. to 1 a.m. Tuesdays are allotted for family and female visits, except public holidays. Since there hasn't been a change in admission pricing, we hope they stay the same since it's one of the city's greatest value events. When bought online through the Global Village site or mobile app, tickets cost Dhs15. The offline price at the gate is anticipated to be Dhs20.
View this post on Instagram
4. Revival Of Multiple Attractions From The Previous Seasons
Will the renowned Floating Market and Ripley's Believe It or Not! Both be back for the upcoming season of Global Village? Keep reading to learn more. However, we know that over 80 nations will be displayed in stunning pavilions, according to the Global Village website. Handicrafts, routine basis, and delectable cuisines from around the world will be all around you. Selfies taken amid the venue's brilliant, theme-related architecture and décor will instantly liven up your social media profile.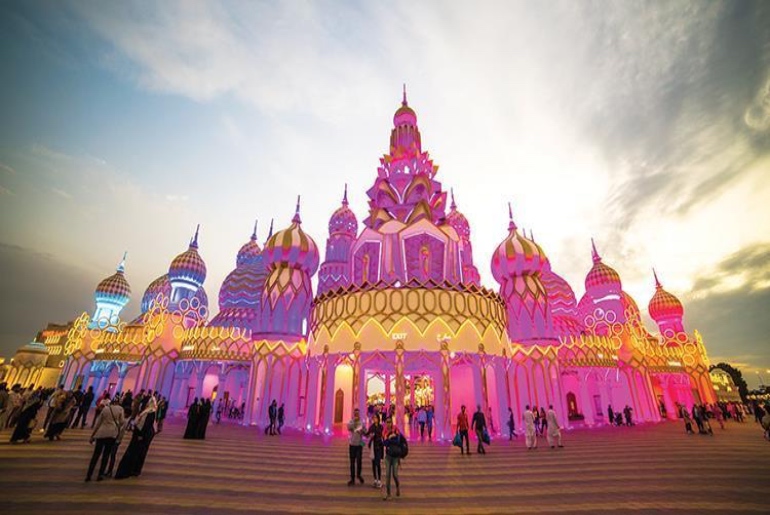 5. Elements From Last Season
7.8 million people visited the Global Village last season during the six months it was open, setting a record. This covers a prolonged time, leaving the attraction open for an additional four weeks until May 7. With 26 kiosks reflecting over 80 countries from all over the world. The destination celebrated its 26th season.
Also Read:Global Village To Return On October 25 For Its 27th Season In Dubai