Heard About The Giant Omelette Festival?
What comes to your mind when you hear the word – Giant Omelette? How big do you think this Omelet would be? Probably 10 to 20 eggs? Hell, no! This Giant Omelette made annually in Abbeville, USA is made of 5000 eggs!
What Is It?
Like every year, on November 6 this year, all the locals of Abbeville will come together to make a big fat omelet and eat it too! Devoted to Cajun heritage, the Giant Omelette festival will take place at Magdalen Square. There will be dance, music, art, handicraft, live music and performances by the locals. Celebrated as a tribute to Abbeville's connection with France, the festival has its roots in the French town, Bessieres.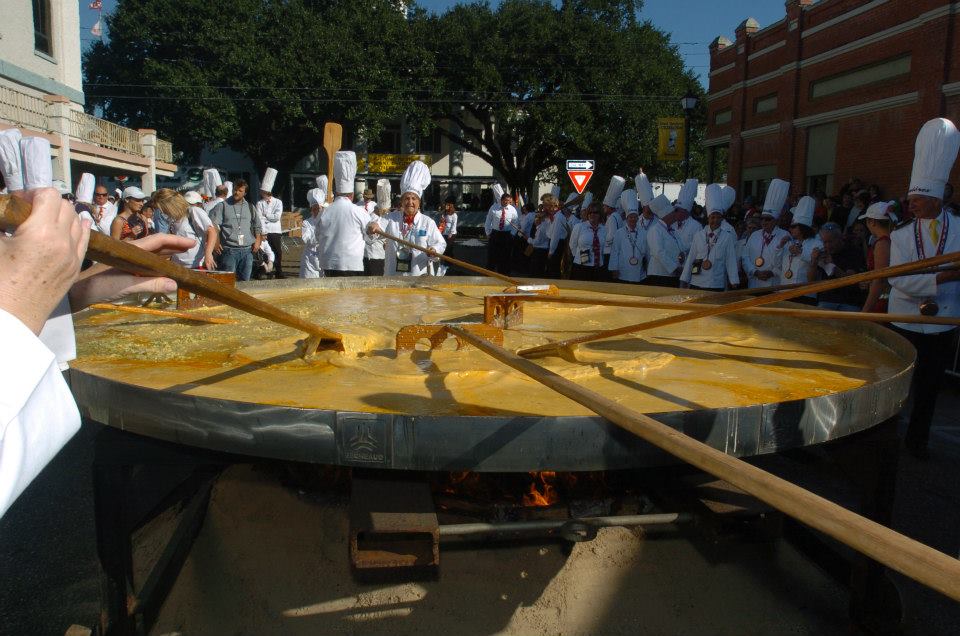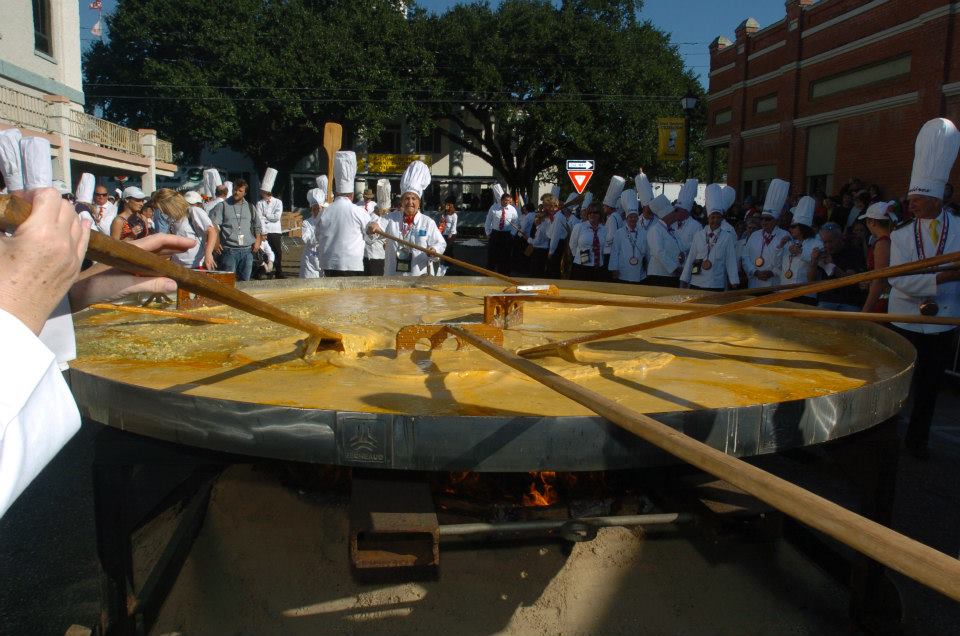 The Story Behind
When Napoleon Bonaparte, French military, and political leader visited Abbeville with his army, he loved the omelet he was served. The next day, he asked for the eggs available in the town to be made into a big giant omelet to be served to his entire army. Since then, this has become an annual affair and a reason for locals to come together and make merry.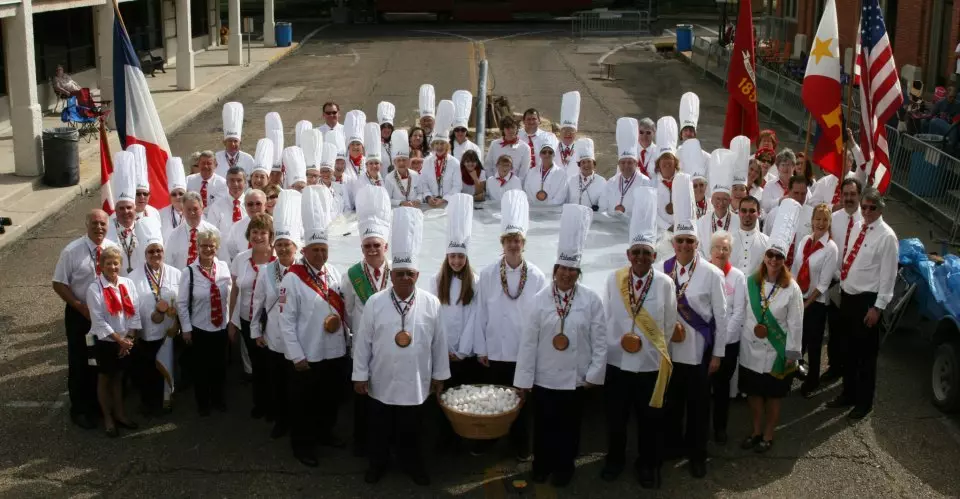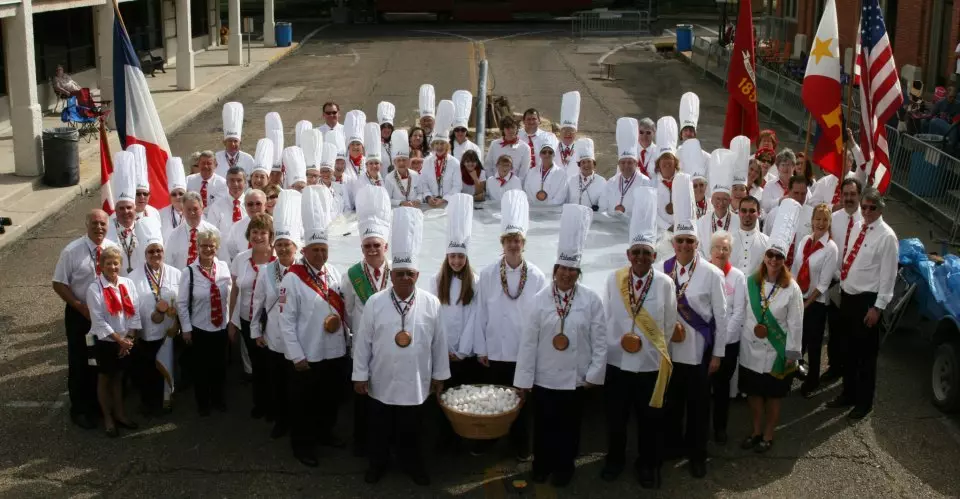 The Ingredients
In addition to the 5000 eggs, this omelet is made of 24 kgs of butter, 22 kgs of onions and approximately 40 kgs of chopped green chilies! For an added twist, Louisiana crawfish tails, tabasco, pepper, sauce, and aromatic spices are added to make it even more delicious.
How Is It Made?
The eggs are cooked on a giant frying pan with the help of several 6 feet paddles used for tossing. The omelet is scrambled due to its size but the taste is  still yumilicious!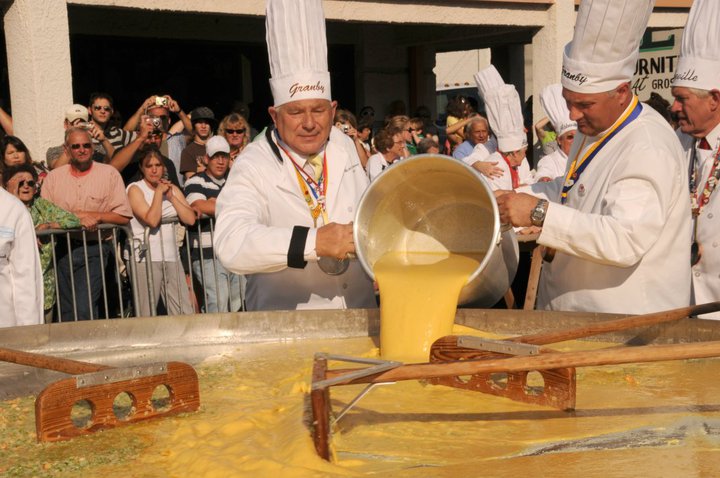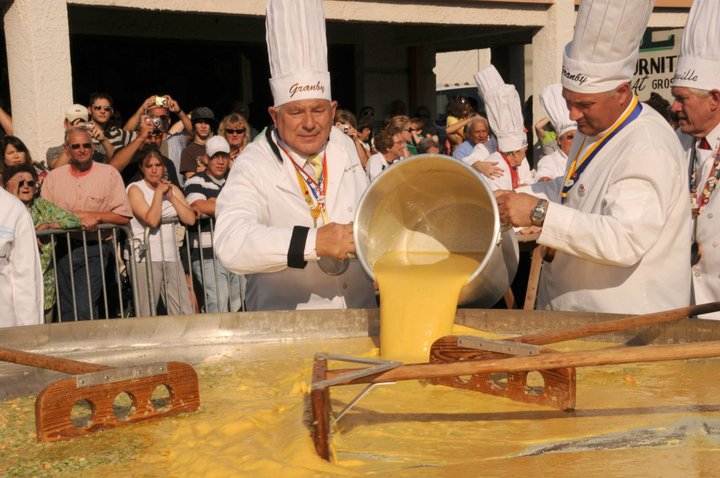 Interesting Trivia
Every year, one egg is added to the family of 5000 eggs and in the year, 2016, the omelet will be made out of 5028 eggs.
So what are you waiting for? Fly to Abbeville to participate in the Giant Omelette Fest. Too late for that? Simply make one at home to satisfy your taste buds!
When: Sat, Nov 5 & Sun, Nov 6
Where: Magdalen Square – Abbeville, USA