Under 140 Characters
This hotel located on the Pemba Island has a special room that is actually underwater for a vacation break as unique and as close to nature as it gets!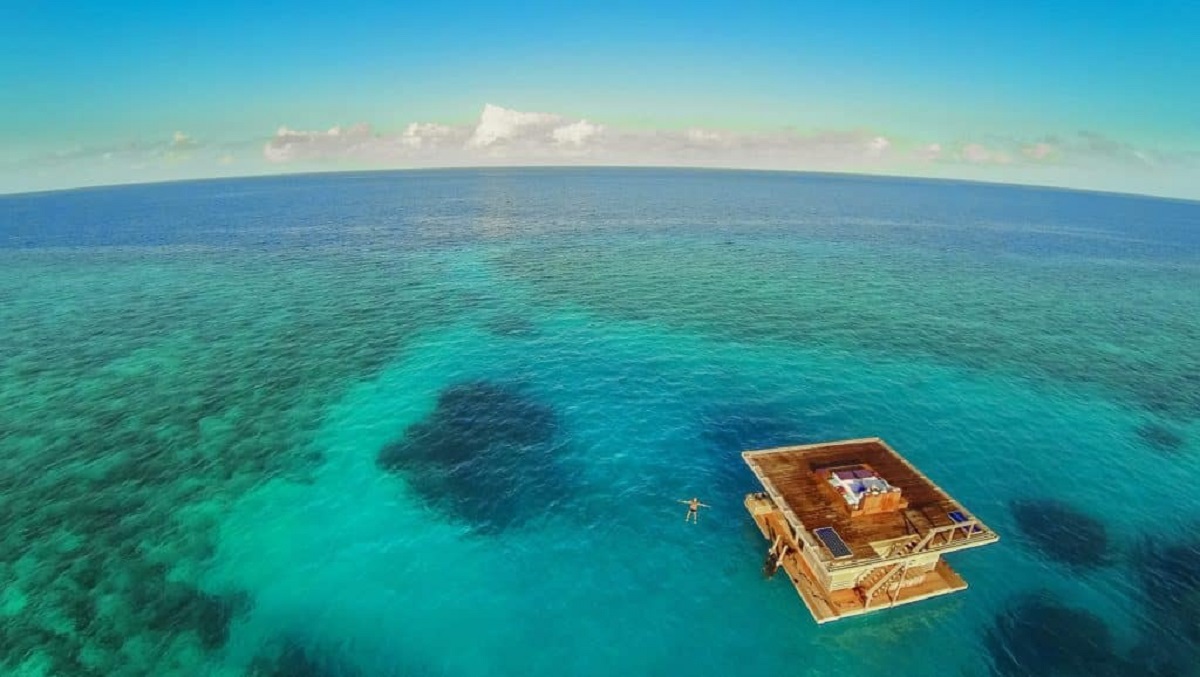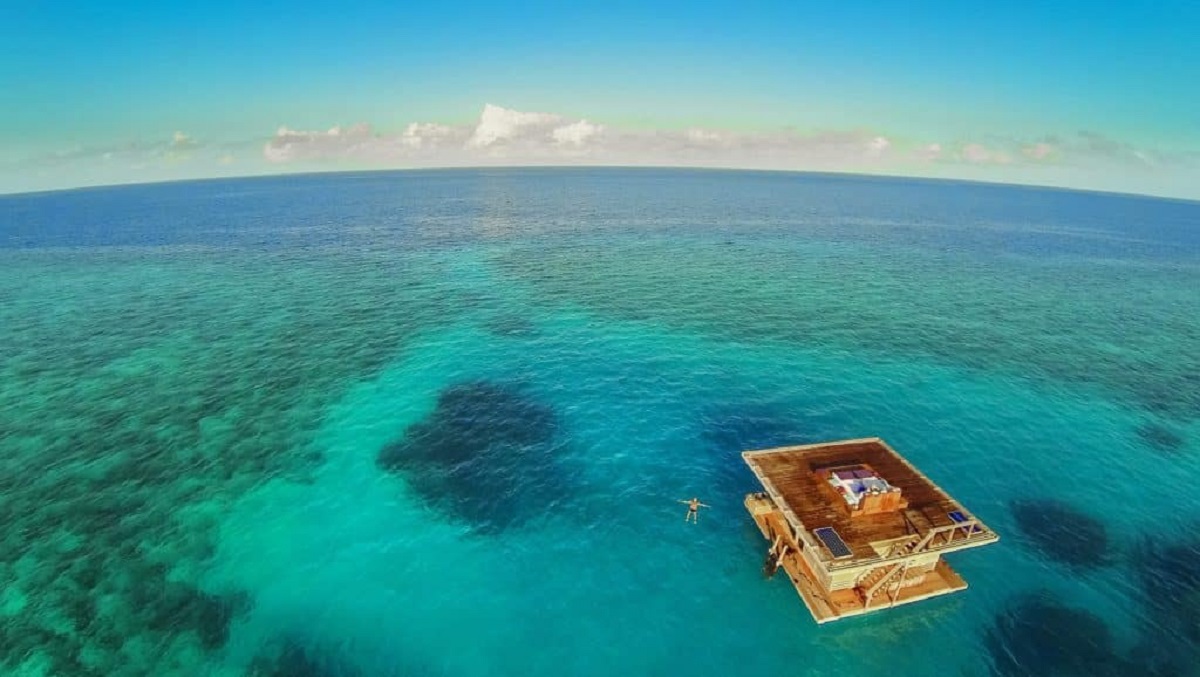 What Is It?
A paradise for all water babies and nature lovers alike – the Manta Resort is nothing short of magic! Head here if you are a sucker for exploring unique habitats and living actual experiences that go beyond five or seven star luxuries of world class hotels!
Manta is all about switching off from the electronic, polluted, hustle –bustle.  Tucked away, far from civilization, discover yourself and the vibrant natural surroundings in this one heck of a resort!

What is Pemba Like?
Pemba is a remote island off the East African Coast in Tanzania! Famous for serenity, lush landscapes and its untouched marine and coral life, it's a lovely spot to unwind, ponder or honeymoon at!

What To Expect?
Well, Manta is clear that they only welcome 'guests' with curious hearts and not 'tourists' so if you truly are obsessed with discovering unique places and love the unexplored, this is your ultimate happy! Expect basic amenities such as a comfy bed, warm, friendly company to show you around the island and share local stories, fresh air and tons of sunshine and truly a nature's nest to sleep in! Expect to enjoy the simplest of natural pleasures here, which are otherwise so inaccessible!
So turn off those cell phones, and get yourself either one of the relaxed garden rooms, sea front villas (lovely ocean floor sunsets to go along) or the one and only underwater room!
Also read: The Largest Known Cave Passage Is In Vietnam & It's Humongous

So Is There Really Somewhere You Can Sleep Underwater?
Ever thought you would go to bed while tons of fish stare at and surround you amidst deep sparkling crystal clear waters? A 250m boat ride away from the shore and there you shall find your momentary escape to bliss! Yes, this mind-boggling private floating island houses a top deck – lovely to stargaze (think superbly clear views of the milky way and the starlit sky above the oceans) and sunbathe at, a water deck – for lounging and dining and a bedroom – four meters below the water's surface to sleep in, as hordes of tropical fish watch on you as inmates of an aquarium hanging in their natural habitat! You will be given fins, kayak and snorkel to explore nearby surroundings and meals at pre-decided times.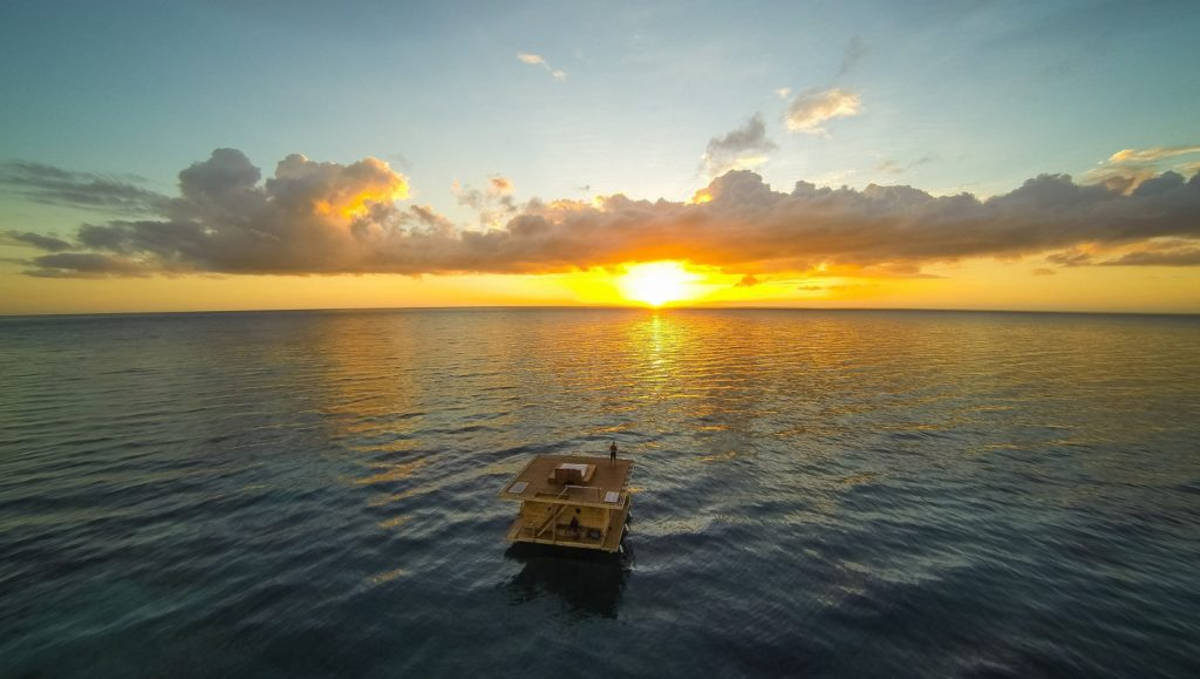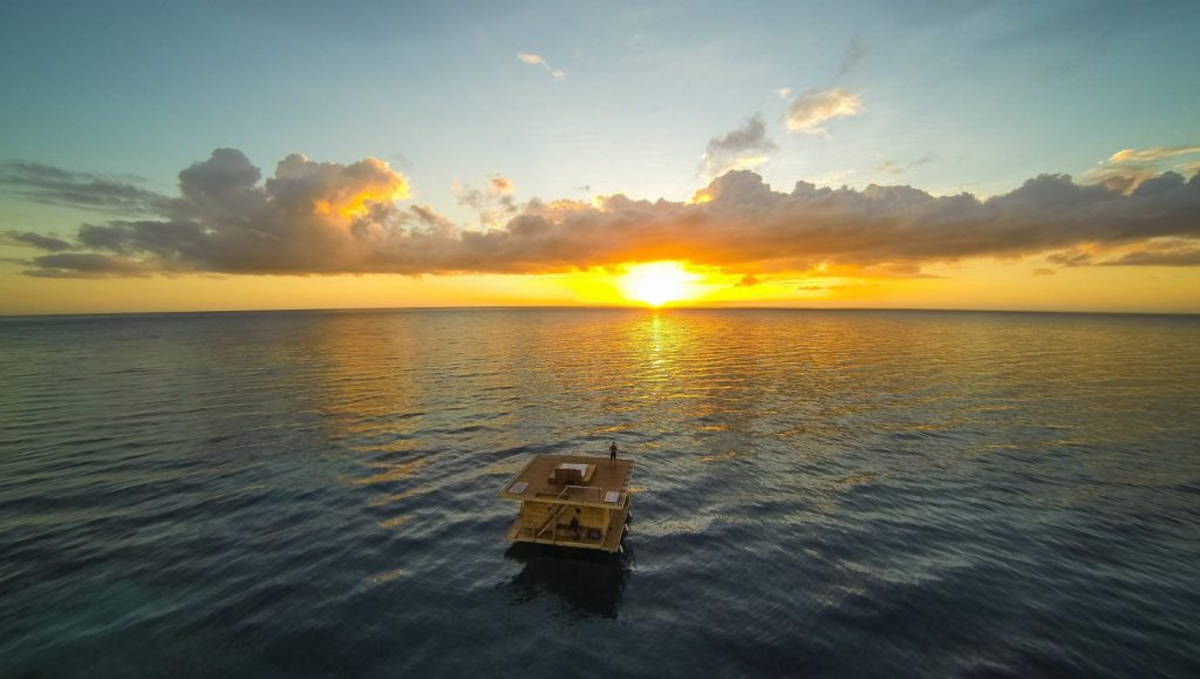 What Other Activities Are Available?
A diver's paradise, you can explore the beautiful coral and tropical marine life here (they have certified courses for diving and the most awe-inspiring sight for the same)! If you wouldn't like to go in that deep, you could go snorkeling or deep sea fishing! Africa is known for its wildlife and you can get the best of both – beach and safari while at Manta with their fun packages and customized trips.
Also read: Ditch The Regular Asian Countries & Visit The Mystifying Country Of Cambodia

How To Get To Pemba?
Scheduled chartered flights (Zanzibar to Pemba) run by Coastal Air or Auric Air are the simplest ways to reach this island in the middle of nowhere (but yet a complete must visit!) You can look at Tripindigo.com for tickets or ask the Manta Resort to assist you with them. The resort also organizes a cab airport transfer upon arrival.

Deets
Where: Psv-zanzibar estate, Tanzania
Phone: +255 776 718 852
Approx cost: Underwater double room is around 1500 $ /night.
LIKE Curly Tales on Facebook | Instagram| Twitter
You can subscribe to our newsletters