When you book your flight tickets to travel somewhere, it does not always imply that you will get to fly on that flight. The reason can be fight cancellation. It is a common phenomenon and many renowned airports globally are infamous for these cancellations. A flight gets cancelled for so many reasons such as bad weather, staff shortages, maintenance problems, and more. It does not always happen with a prior alarm so if you need to reach somewhere as soon as possible, you can try out some things at this time. Flight cancellations at the last minute are surely strenuous but these tricks can help you.
Do These If Your Flight Gets Cancelled Last Minute
1. Different Airlines Can Come To Rescue
Suppose you are trapped in a situation where you need to fly somewhere urgently and your flight gets cancelled. You can try to get a ticket from a different airline. Different airlines have agreements and co-operation in between and you can take that help. At times of flight cancellation, many carriers have the option of letting their passengers fly on a different flight because of prior cooperation.
Also read: These Airports Across The World Are Infamous For Flight Delays And Cancellations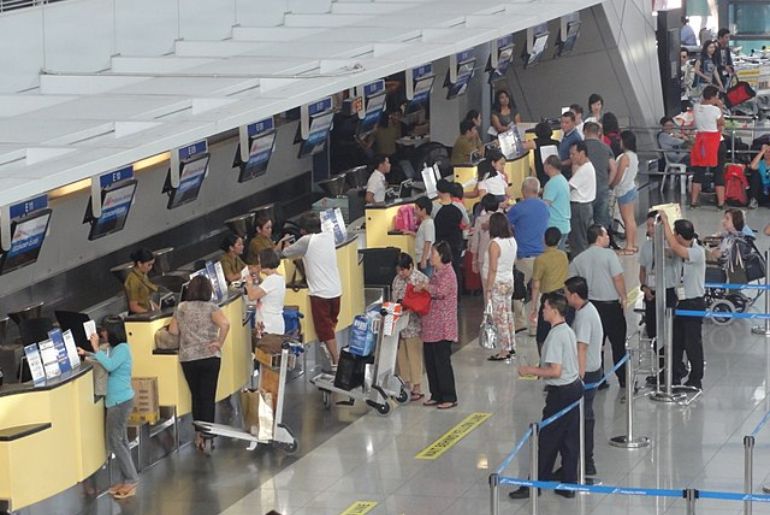 2. Don't Stay Inside The Airport
It is never a good idea to get trapped in the airport after you hear that your flight gets cancelled. You can either reach back to your home or book a hotel nearby for an overnight stay. If not urgent, you can then take the decision to book your next flight according to your timing and preferences.
Also read: Whatsapp Joke Between Friends Causes 6 Hours Delay In IndiGo Mangalore-Mumbai Flight
3. Airport Agents Can Sometimes Help
Last-minute flight cancellations are horrible and it may happen that you get the news after you have reached the airport. For urgent action, you can rush to the airline agents and ask for help. Do not spare a single second after you hear the news of flight cancellation as the agents may be able to help those passengers who arrive the first. Talking to the agent needs to be your top priority if you want to fly on a different flight and reach your destination.
4. Choose The Alternatives Or The Refund
If you get to know that about your fight cancellation at least 2 weeks before your travel date, you will be eligible to get a refund for the flight ticket. Or else, you will get the option for an alternative ticket as well.