Nestled just around 3 hours away from Mumbai, lies a haven where your souls can seamlessly harmonise with the purest form of nature. Hilton Shillim Estate Retreat & Spa, a premier eco-wellness retreat in the Western Ghats, embraces an Ayurveda-inspired lifestyle in the crest of intense greenery. The spa resort in Shilimb comes with mesmerising lantern-lit sit-outs that offer unparalleled views of the enchanting mountains. An infinity pool here overlooks the forest, bordered by wooden banks with sunbeds. A slice of life at Hilton Shillim is an amalgam of top-notch luxury and heightened natural excellence.
Stay Amid Postcard-Perfect Surroundings At Hilton Shillim Estate Retreat & Spa
Cut off from the diurnal chores and take a dip into the ocean of serenity by escaping to Hilton Shillim Estate Retreat & Spa. The state-of-the-art design of the retreat incorporates opulence woven meticulously with the elements of nature to grasp the best of the postcard-perfect surroundings. Apart from the phenomenal stay, Hilton Shillim Estate Retreat & Spa also offers yoga, meditation and cooking lessons, along with conservation walks.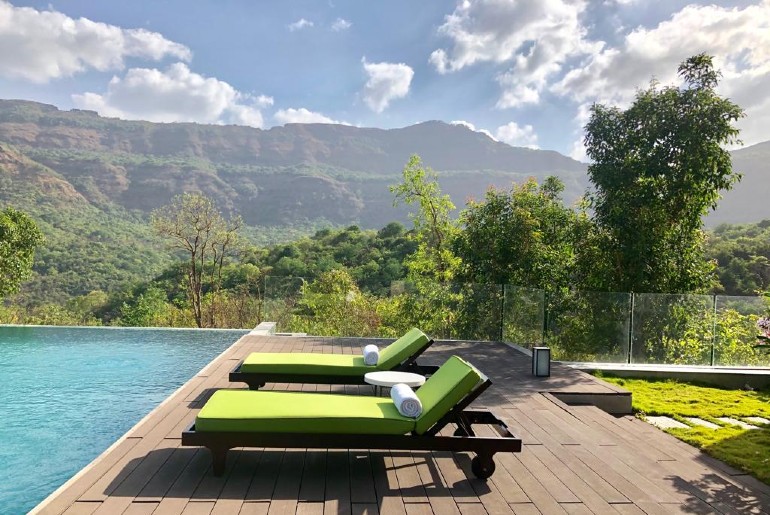 Also Read: We Travelled From Mumbai To Alibaug In Maharashtra's First Ro-Pax Service Here's Everything To Know!
One Of The Best Places For Stargazing In Maharashtra
The spectacular rooms here come with canopy beds and have large glass windows opening up to the mountains. The bathtubs, the dining spaces, the porches, and each and every aspect of the property sits closest to the surreal beauty of Shilimb. Guests taking a halt here can indulge in a plethora of experiences, from embarking on the Shillim peak trek, taking part in aqua aerobics, enjoying umbrella and canvas painting experiences to gazing at the uncountable stars at night.
Also Read: Try Rappelling And Zip Lining In Asia's Second Largest Canyon In Maharashtra 
If you're planning a dreamy weekend in the mountains, Hilton Shillim Estate Retreat & Spa will come to your rescue!
Address | Village Shilimb, Pawana Nagar, Taluka Maval, Pune, 410406, India
Phone | +91 2114 712 468
Instagram | Here