Actor Hina Khan and Curly Tales Tere Gully Mein Host, Kamiya Jani have a conversation on the former's initial days in Mumbai. Hina Khan candidly speaks of her shooting schedule for her debut show, Yeh Rishta Kya Kehlata Hain, her long hair days and struggle with Mumbai locals. Hina Khan, who mostly spent her childhood in the pretty town of Kashmir, has now lived in the fast-paced and busy Mumbai for almost 13 years now. Here's more for you to know. Take a look.
Hina Khan In Mumbai: Initial Days Of Shooting Yeh Rishta Kya Kehlata Hain
Actor Hina Khan shares how she spent her initial days of shooting in Mumbai. She spoke of what she ate and how she spent her days during her shoot. During the shooting days in the lead of her serial, Hina Khan used to eat only two bananas for dinner. She shared how there was no time for her to do any additional chores. Hina Khan, at that time, did not have her parents around her. She spent around 4 months eating bananas after shoots. She says, "I used to shoot for 24 hours at a stretch and there was no end to it. So the most convenient was just to have two bananas and go to sleep."
Also Read: Here's What Hina Khan Learnt In The Bigg Boss House & Her Pro Tip For Bigg Boss Contestants
Hina Eats Everything! So, What's The Secret Of Her Fitness?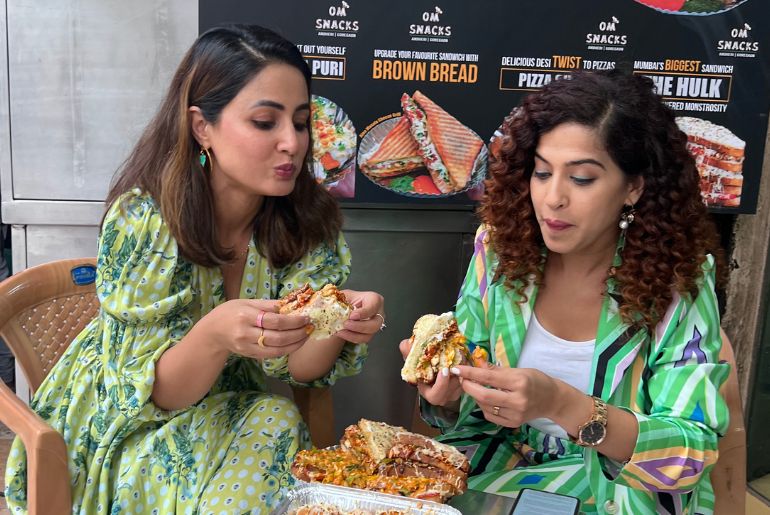 Hina Khan talks of her time in Mumbai locals. She spoke of how she spent long hours shooting on the sets of Yeh Rishta. She also shares, in the latest episode of Tere Gully Main, how she eats everything. She says, "This is my agenda, this is my motive in life, that I am not going to stop myself. Mujhe jo mann main khane ki iccha hain, main khaungi. Life is too short and I just don't want to restrict myself. So I eat everything, but I eat in very limited portions."
Watch more of Hina Khan, her favourite food and fitness secrets on the latest episode of Tere Gully Mein with Curly Tales.