Few things in life are more relaxing than slipping into an oversize tub and letting all of the stress of the outside world drift down the drain. Yet the sad reality for many of us is that, many of our homes are not equipped with this piece of rejuvenation. It's the reason so many of us seek out hotels with big and beautiful tubs when booking a vacation. Whether you prefer jets, bubbles or room for two, here are the fantastic tubs from resorts and hotels in Goa worthy of being showered with praise.
Also read: I Travelled To Goa During The Pandemic & Here's Everything That Has Changed
1. Taj Holiday Village Resort & Spa
The master bathroom in Taj Holiday Resort & Spa is the epitome of luxury. This floor plan incorporates a soaking tub and a shower that sits behind a large glass wall. The bathroom is complete with a dual-sink vanity that includes Bulgari bath amenities. Mumbai's Taj Hotels To Get 60% Energy From Solar Power, Reducing 22.9 Million Kg Of CO2 Emissions.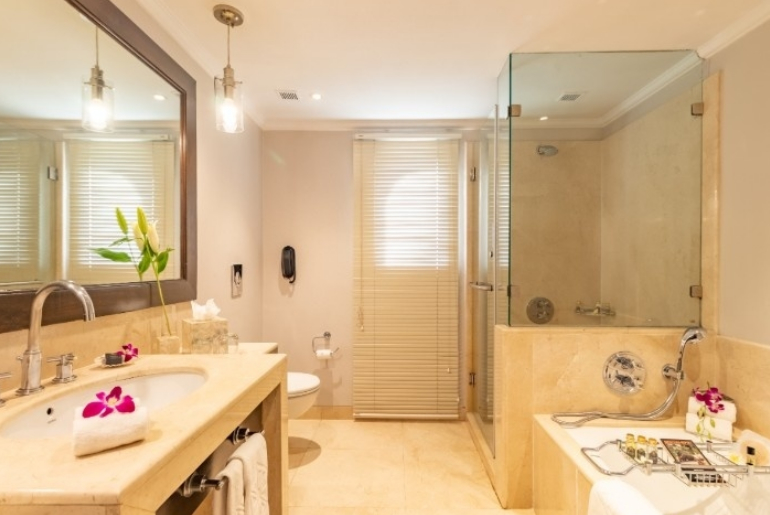 2. W Goa
Allow yourself to indulge at W Goa, whose bathrooms feature dual washbasins and spa-like bathtubs. If you book yourself a cottage, your tub will overlook one of the most beautiful beaches in Goa. This exotic hideaway is nestled by Vagator beach, and its rooms boast of cutting-edge technology and unique modern amenities. The sea view villas are perfect for a romantic holiday with your partner.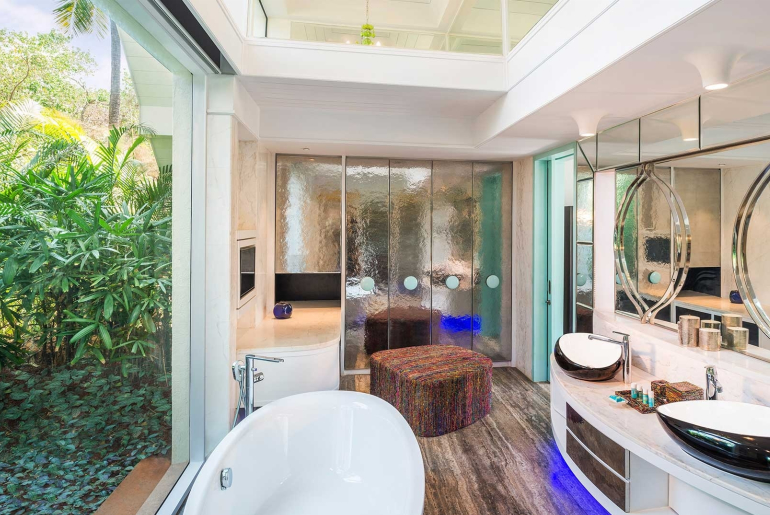 3. Art Prive
Stay at the Art Prive to enjoy a bathroom that feels more like a tropical sanctuary. An outdoor shower in a tent and an oversized soaking tub create an oasis for any guest. The wooden base adds modern sophistication to the look and feel of the bathroom. These Five Bathrooms In Dubai That Scream Luxury.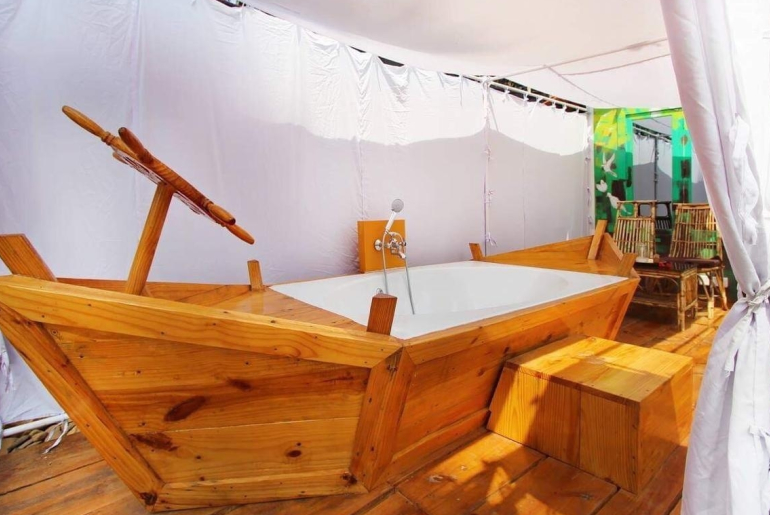 4. Grand Hyatt Goa
The Presidential Suite at the Grand Hyatt Goa is nothing if not grand. It is equipped an oversized bathroom that features a whirlpool master bath and large windows for taking in tropical views. Also try out the Monsoon Spa at Grand Hyatt Goa!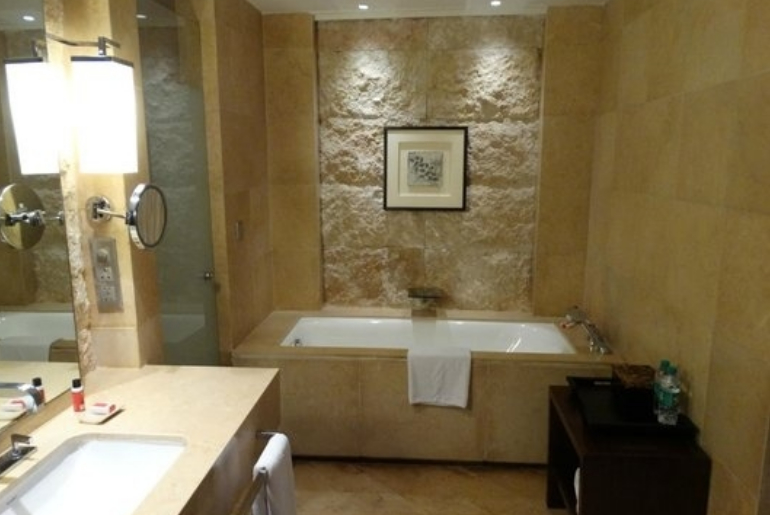 5. Alia Diwa Goa
The bathrooms at the Alia Diwa give off a warm and cosy aesthetic, with a show-stopping deep soaking tub as a focal point. The interiors are inspired by traditional Goan design—expect pitched roofs, high ceilings and warm verandas. We recommend booking a room in the Diwa Wing as they offer more space and luxury.
6. Adamo The Bellus
Surprise your bae with a romantic getaway to Goa with a bathtub in the balcony at Adamo The Bellus in Calangute, Goa. Here you have the option to choose from amongst 100 Regency Rooms or 2 Bellus suites to make the most of your luxurious getaway. What can be better than basking the private hot tub in your balcony?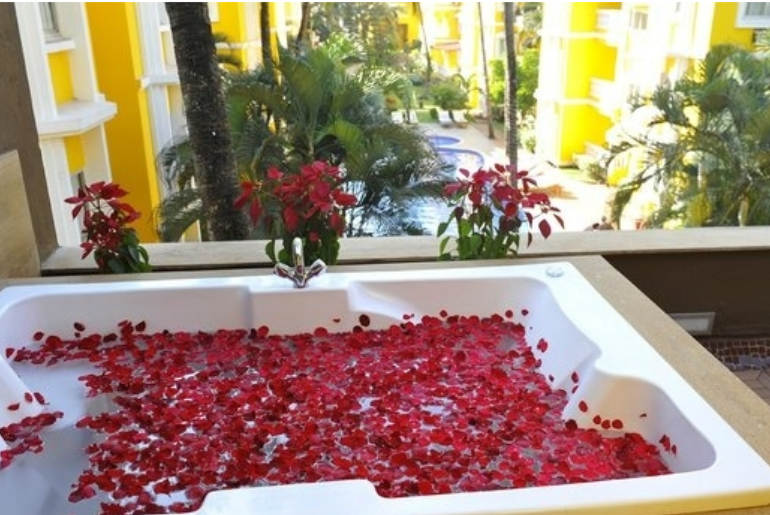 Do let us know in the comments which one of these is your favourite?