Do you know what was the happiest news for me this year? Goa relaxed its travel restrictions on tourists. And I am sure it is the best news for all of you too. A lot of us have been eagerly waiting to chill on the hammocks and dip our feet in the sea. But with the pandemic still upon us, travelling to Goa is not an easy decision to make. Would travelling be safe? What if I have to quarantine myself in Goa? These thoughts crossed my mind many times, but I still took a leap of faith and booked my air tickets for Goa. Yes, I did it! We are living in unprecedented times, and I did not want to wait for vaccination to travel to Goa again. For all those who are still contemplating whether or not to travel to Goa, maybe my account will help you decide. Read on.
Also read: Goa Emerges As The Most Loved Holiday Spot Followed By Delhi, Kerala, Maharashtra, Maldives; Survey Suggests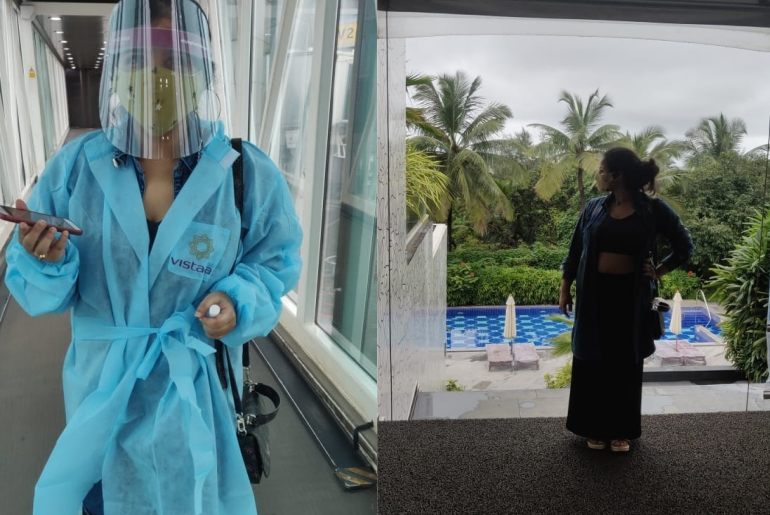 The Disciplined Look Of Mumbai Airport
I was travelling for the first time after the pandemic, and I was amazed to see how disciplined this virus got us to be. Social distancing and other safety rules were being followed to the 'T' in Mumbai airport. There was no rush and people were displaying a more patient side of themselves. The airport almost felt like a new universe. I got a middle seat on my Vistara flight to Goa; I had to wear the PPE kit along with the face shield. The aircraft was full. I saw many travelling with families with that glee on their faces to finally to travel to their favourite holiday destination. It was a short 45-minutes flight I was over the moon to have yet touched down Goa. Mumbai Airport Now Offers RT-PCR Test; No Institutional Quarantine For Negative Passengers.
Upon Arrival At The Goa Airport
I did a lot of research before my travel to Goa and read in a lot of places that Goa authorities can ask for quarantine if passengers display any symptoms at the airport. I was cautious since the time I de-boarded the flight as I knew, one sneeze could throw waters on my travel plans. To my utter surprise, Goa airport had a lax vibe. No temperature checks upon arrival and what truly amazed me was the kadha shots being offered to the passengers at the arrival gate (I know you must be raising your eyebrows in disbelief while reading this!). I gulped the kadha down at one go and used the paper glass later to down some liquor in the car on my way to the hotel. However, Goa airport had no rush.
On My Way To The Hotel
I had booked a two-night stay at W Goa, and so, I had already requested the hotel to pick me up from the airport. A transparent plastic shield barricaded the front seat from the back seat to cut down contact with the driver. I was asked to sanitise my hands and sit behind while the chauffeur placed my luggage in the bonnet. It was a one-hour-long drive to the hotel, and I thoroughly enjoy laying my eyes on the Goan streets, although it gave a very deserted look. The fresh breeze from the sea was hitting my face while I enjoyed the damp smell of the mud. It was raining and before I knew I was at the hotel.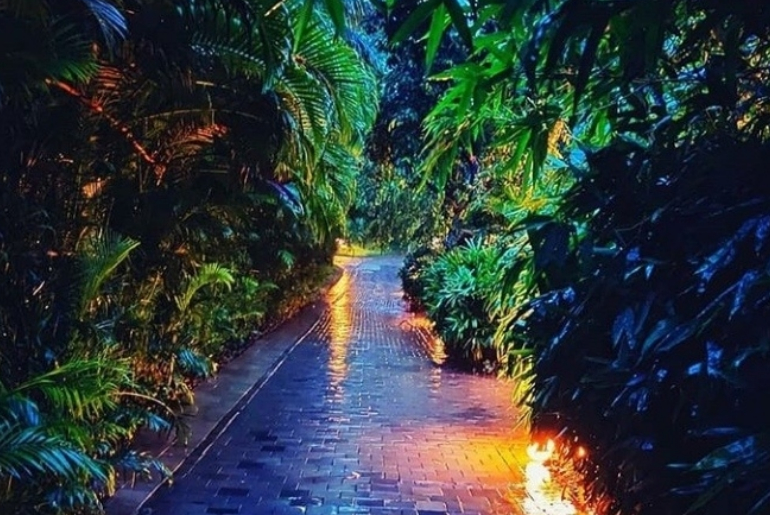 The Contactless Check-In To The Hotel
Okay! I chose W Goa for my stay. Why a five-star property you ask? It is because safety was of utmost importance to me, and I knew W Goa would guarantee strict attention to social distancing and hygiene in a luxurious escape. As soon as I reached the hotel, I had a hassle-free and contactless chek-in. My bags were sanitised, and I was led to my room by the staff. My room featured colourful and cool accents that are a nod to the location. Large glass doors accompanied it, and a backdoor lawn was at the display, perfect to enjoy all the monsoon rains. Besides, I wanted to stay put at one place instead of doing the usual touristy things in Goa, and honestly, two-nights at W was not enough. There was so much to do and explore! Numerous Tourists Flock To The Beaches Near Kolkata Like Digha And Mandarmani, Hotels Packed.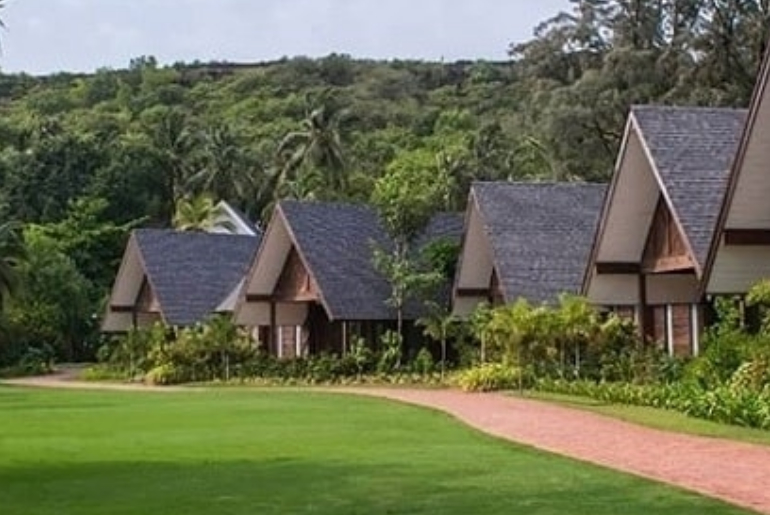 My Opulent & Safe Stay At W Goa
Freshly re-opened a few days ago after months of lockdown, W Goa is a funky property on Vagator Beach. It was just as cool as I remember it. The incredible thing about this property is that the hotel is set on a cliff with expansive views of the ocean. Goa lovers will understand that there is no wrong time to visit the seaside paradise. The monsoon had brought out a whole new flavour, with lush palm trees and rain-drenched beaches making it oh-so-romantic and atmospheric. Besides, W is the luxury epicentre of North Goa, and I am a sucker for luxury travel. This Dreamy Eco Resort In The Hills Of Uttarakhand Is Vacay Goals.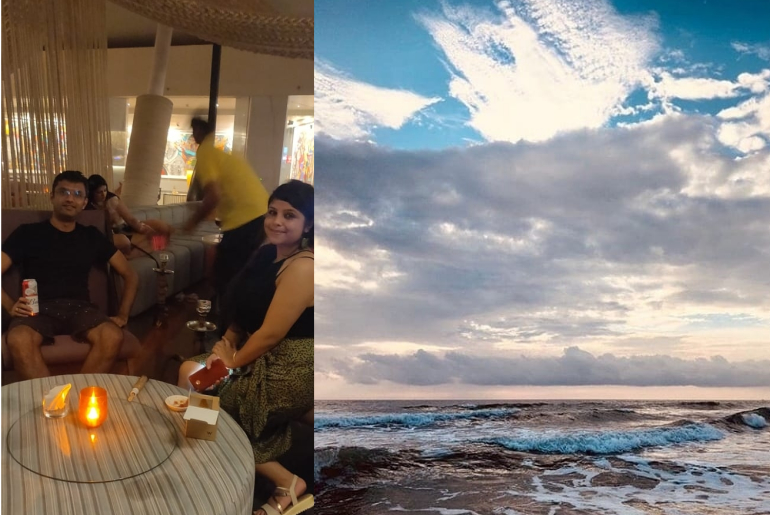 Three Days Of Pure Goa Bliss
The three days that I stayed at the property, I enjoyed short excursions to the beach in the mornings and the evenings. I explored the gorgeous property walking, lying by the water, and generally laying hair down in this boho zone. But W was easily one of the most Instagrammable places I have ever been to! What's more, I enjoyed sunsets from the rock pool at the hotel from where I could watch the sun vanish into the grey waters right before my eyes.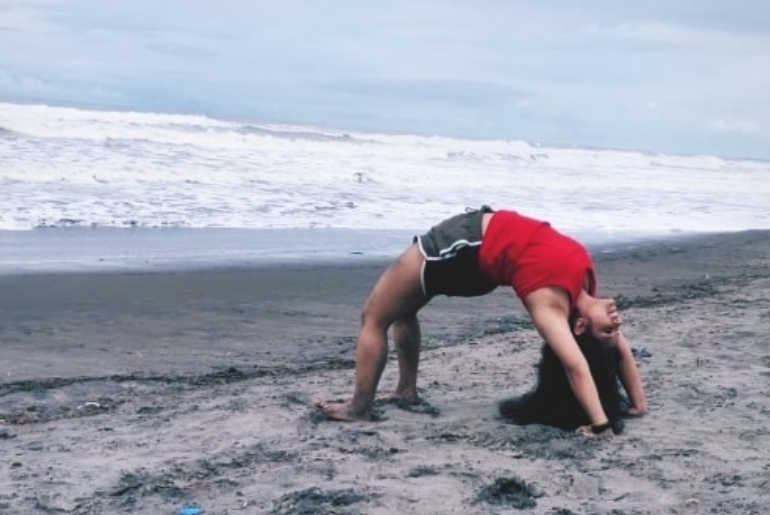 The Heavenly Food That Made Goa Feel Like A Tropical Paradise
For grub, I had to head to the Spice Traders, the pan-Asian eatery, which was the only restaurant open during this time. However, the restaurant which specialises in Asian food had a multi-cuisine menu for the guests. I had some of the best prawn curry and calamari here.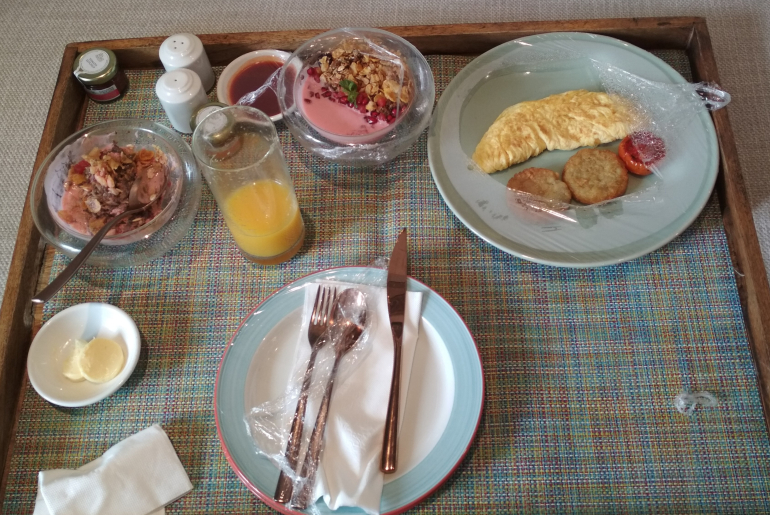 And how can I forget the fantastic cocktails? I spent my evenings chilling in WOOBAR, the watering hole at the property which is probably the hottest lounge bar in town.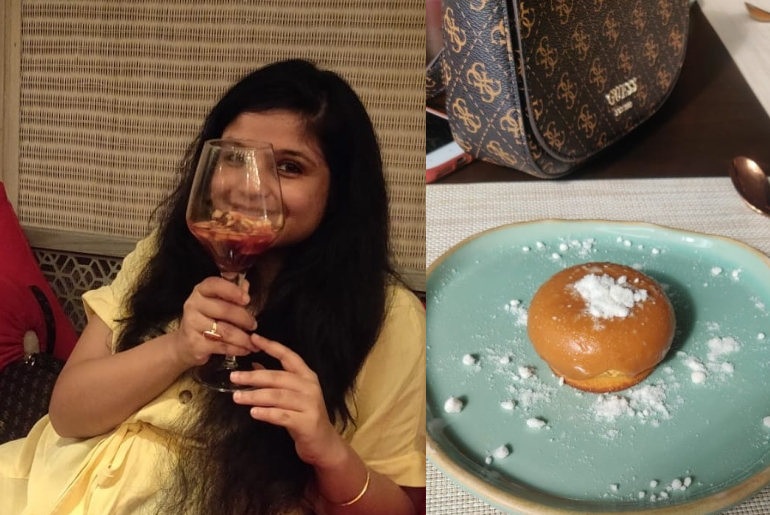 Also read: I Visited This Beach Resort Just 2 Hours From Mumbai & It Reminded Me Of Goa
Honestly, this time Goa was different. Sure the party hubs were shut, and Goa gave a deserted look, but to me, Goa never looked more untouched and serene. I just came back from the most rejuvenating  and memorable vacation ever!