Tourist spots near Kolkata like Digha, Mandarmani, Tajpur, Santiniketan and Purulia have seen a massive rise in the number of visitors after the lifting of travel bans in West Bengal. Reportedly, during the Independence Day weekend, hotels and resorts got 'overbooked' in these destinations. While this has been great for the tourism industry, experts have warned about coronavirus spread due to large congregations.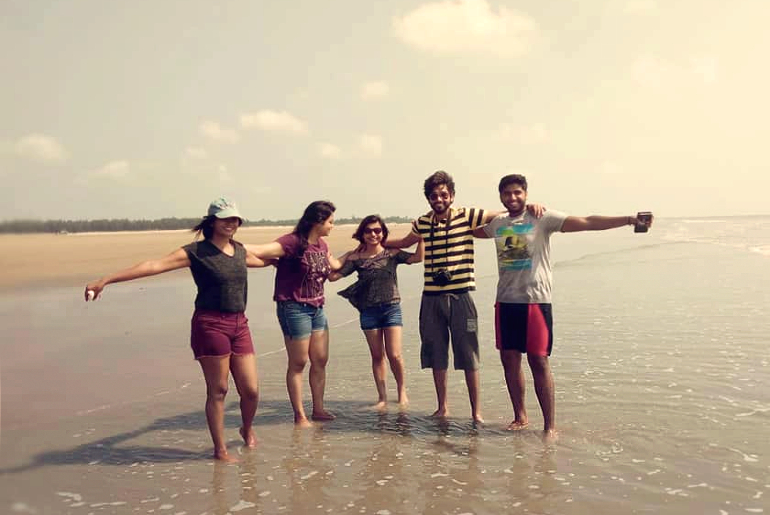 Places 3 To 4 Hours Away From Kolkata Like Digha And Mandarmani Witness Huge Rush Of Tourists
Tired of being cooped up at home for about five months, a large number of people from Kolkata and adjoining suburbs rushed to the nearby beaches like Digha, Mandarmani and Tajpur and other destinations like Santiniketan and Purulia. These places are around 3 to 4 hours away from Kolkata and attract a large number of tourists from the city. According to TOI, Bipradas Chatterjee of Digha Hoteliers' Association said, "It's a pleasant surprise to once again find hotels packed and people coming out in flocks in bikes and cars. Speaking about the Independence Day weekend, Chatterjee said that almost 90 percent of the hotels in Digha, Mandarmani and Tajpur were booked and the beaches thronged with tourists of all ages.
Also Read: I Explored The Streets Of Kolkata At 12.30 AM With My Roomie And It Was Awesome!
Hilly areas like Purulia and Jhargham also saw a surge in the number of tourists during the same time. Reportedly, Jhargram's Aranya Sundari hotel had to even refuse some tourists as all the rooms were occupied.
Also Read: I Went On A Trip To A Secluded Campsite In Pushkar During The Pandemic
The Hotel Staff Sanitised Everything, Right From Our Luggage To The Beds: M.Chakraborty To Curly Tales
Popular resorts in these places like Digha's Hotel Sea Hawk and Mandarmani's The Sana Beach Resort are taking heightened precautions to ensure the safety of the tourists. Curly Tales spoke to two Kolkatans who had recently visited Digha and Mandarmani. Sanghamitra Biswas, who had put up at Digha's Sea Hawk, said, "All of us were sanitised before entering the hotel. The staff also sanitised everything inside our hotel. We had to wear face masks while stepping out as the cops were patrolling nearby and were imposing fines on mask violators. There are loads of people strolling on the beach."
Maddy Chakraborty who visited Mandamani and stayed at The Sana Beach Resort was highly impressed by the measures of hygiene inside the hotel. Maddy said, "The hotel staff was sanitising our rooms on a daily basis. They were sanitising everything, right from our luggage to our beds. Upon entry, our cars were sanitised. The staff members were wearing face masks and the ones serving food were wearing face shields as well. Also, they had been cleaning the pool at frequent intervals with disinfectant solutions. When asked about the beach, she said, "The crowd was negligible in the beach. The authorities were not allowing the beach shacks to operate to prevent gathering."
Also Read: COVID-19 Essentials You Must Carry To Ensure Safe Travel
The lockdown is easing for the country's economy to revive. But the coronavirus pandemic in India is at its peak now, with around 4.66 million cases and over 77,470 deaths. It's best to stay indoors now. Even if you're travelling, don't forget to adhere to the measures of social distancing. Till then, enjoy this virtual tour of Kolkata from the comfort of your home: