Hello, you fellow travellers. I recently found a really cheap version of Goa that is also very clean, less crowded and most definitely in your budget. It will leave you mesmerized how small villages in Maharashtra have so much to offer!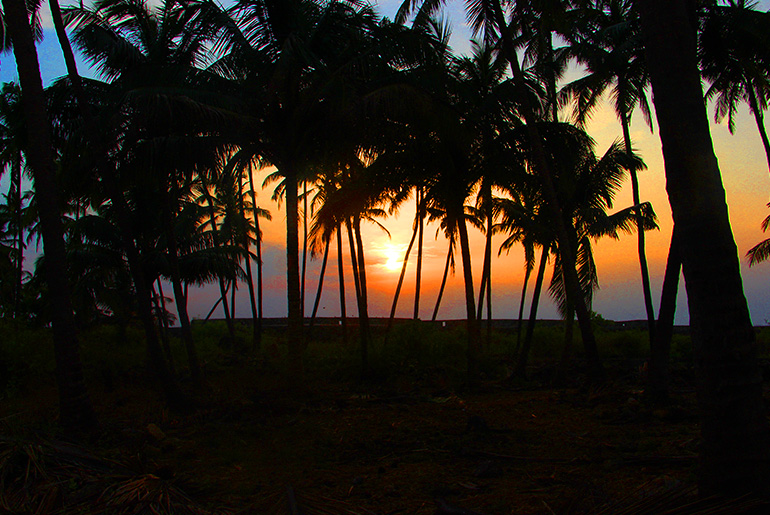 Also Read: 4 Unexplored Beaches In South Goa
What Is It?
Tarkarli is 538.2 km from Mumbai. It's a village in the Western Indian state of Maharashtra. The reason I call it a cheaper version of Goa is because of its beautiful white sands, clear waters,  thrilling water sports and absolutely soulful food!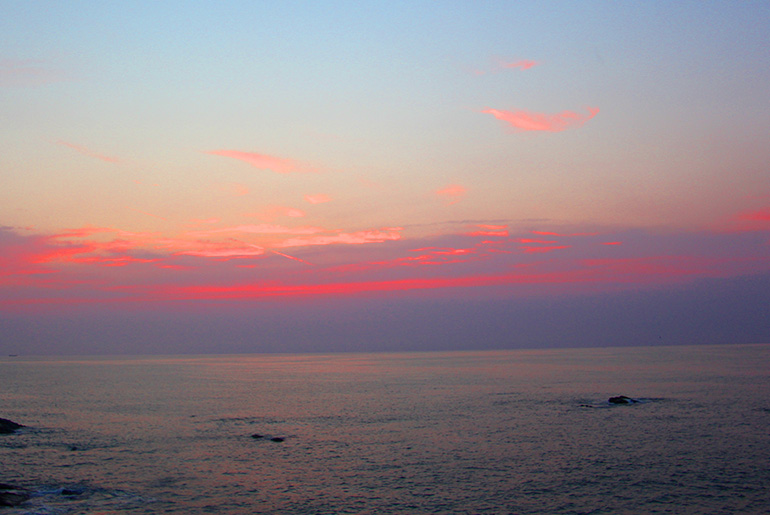 Goa might be the most popular getaway for a vacation but if you are looking for something unexplored, Tarkarli is the place to be. And if you want to get into the 'Dil Chahta Hai' vibe, I suggest you take a road trip with your fellas and tune in to some good old 90s music like I did!
Here is my travel guide to Tarkarli that you can follow too.
How And When To Get Here?
You can take a road trip which will not cost you more than 2000 rupees per person (round trip along with the driver's cost included) or there are multiple trains that leave from Mumbai, Pune and Goa to Tarkarli and the ticket fare for these is around 300 per person. The closest station is Kudal and from there local transport will take you to Tarkarli. The best time to visit here is between October to March. It is also very pleasant during the months of November and December.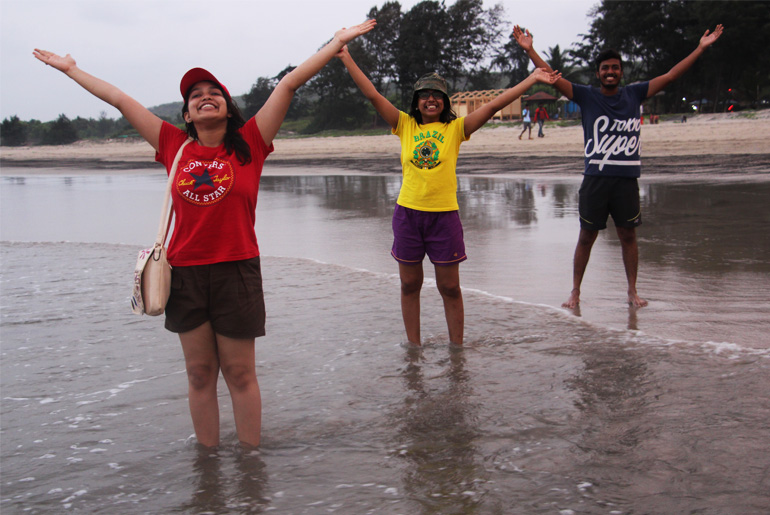 Stay 
When you reach Tarkarli you can choose to stay at any of the hotels. The rooms are basic but all of them are less than 2kms from the beach! The charge of these rooms can range from INR 1500 – 2000 per person and will not exceed more than that.
Food
We ditched the restaurants and went for a local 'Khanaval'. These are small setups by the local people and they offer the best Malvani style Fish, Chicken and Mutton Thalis. Fish Thali was approximately between 300-450 and chicken and mutton thalis were 200-250. Well there was also vegetarian thali which was 150 rupees only.Healthy and delicious, its the best of both worlds. You ought to try the Sol Kadhi that they serve with the thali. It is one of the most flavoursome drinks I have ever had! Made out of Kokam fruit and Coconut Water, it goes straight to the soul.
What To Do
Shopping is a must and so, after a good heavy lunch, we explored the local markets and picked some Pickles and scrumptious Papads to take back home. They market is lined up with all kinds of masalas that will cost you below 50 rupees. After spending the afternoon shopping, we headed straight to the beach, just in time to catch the fiery sunset. And god! Did we land in paradise?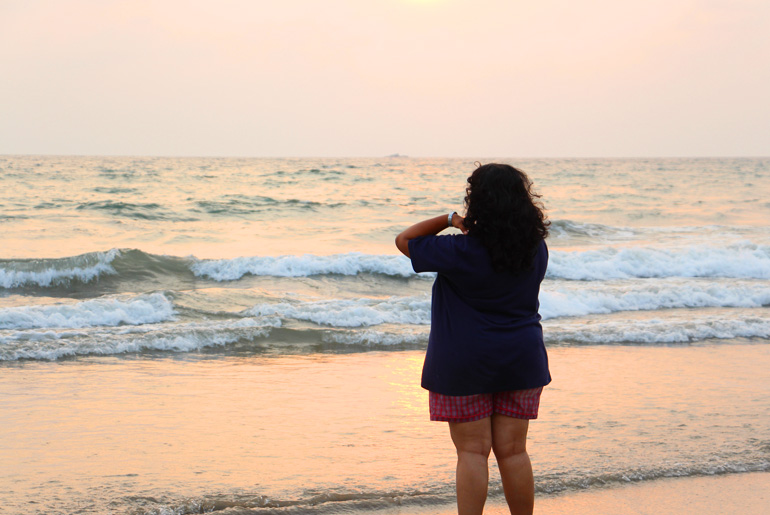 Super clean beaches, crystal clear waters, white sparkling sand and guess what, no crowds at all. The never-ending view of the ocean and a nostalgic walk was just what I needed. These were some untouched, undiscovered beaches and also very underrated. Make sure you take a walk here too!
Tarkarli is also a popular spot for water sports. They have a range of options including Scuba Diving, Snorkelling, Banana Ride, and Parasailing. All these water sports are around 400-500 per person. You can also, take a horse side with your family along the shores.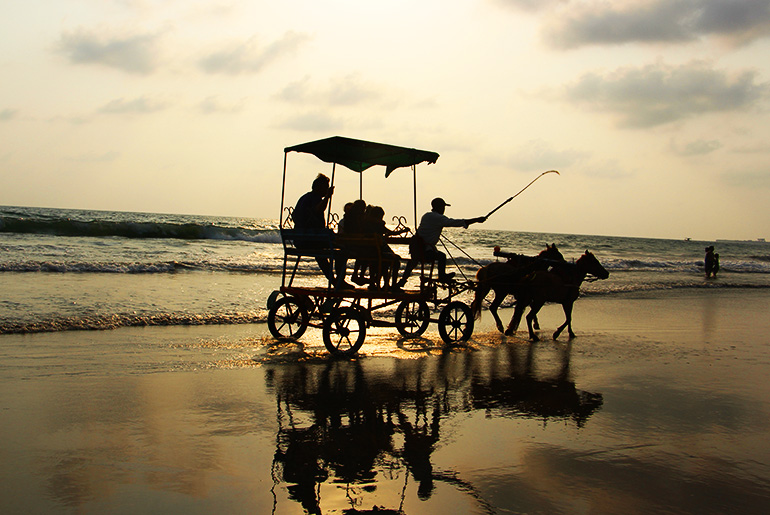 While in Tarkarli, you can also visit Sindhudurg Fort, built by Chhatrapati Shivaji Maharaj. It is just a ferry ride away from Tarkarli to the fort. It will not cost you more than 30-50 rupees per person and they start at 10 am in the morning, the last ride back being around 5:50-6pm. It was built in the ocean to keep enemies from reaching the fort.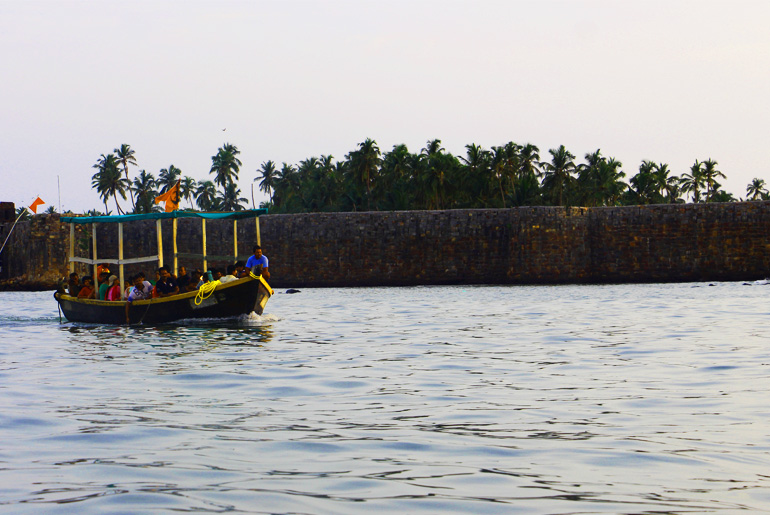 Now, the people of Malvan that stay in adjoining areas, make a living by putting up food stalls and selling their local specialities. To the south, the peaceful backwaters of the Karli River are lined with palm trees and a serene view of the ocean.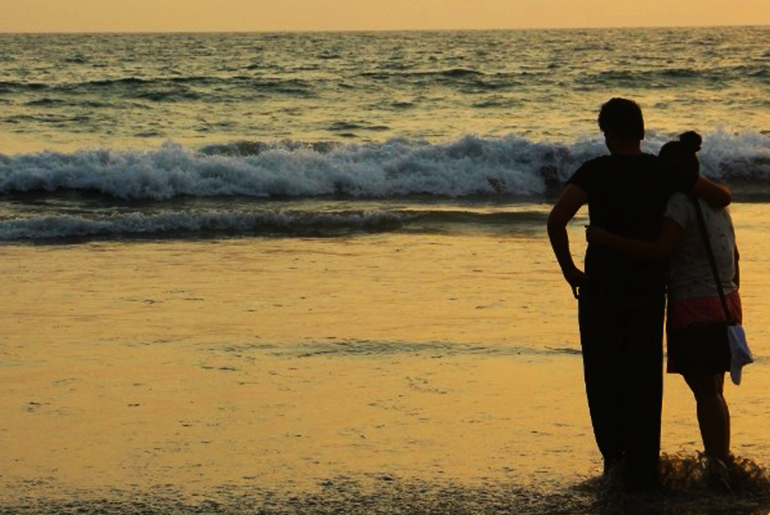 Tarkarli was one of the most fun trips that I took with my friends and would absolutely do that all over again without a doubt! Chalein Tarkarli?
Also Read: A Glowing Forest In India Near Goa!