My name is Priyanka Reddy. I hail from the city of destiny Vizag, which is an amazing city with stunning beaches and mountains around. I am a fashion designer and traveller. My most favourite pastime is cooking, surfing about new destinations and shopping. I inhaled the interest of travelling from my family. I always believe that travel is the main essence of anyone's life to make it more luminous. Speaking about travelling, have you ever been on a trip to South Korea? If you haven't then but you're curious about this gorgeous place, then let me tell you that I visited South Korea for 9 days in ₹70,000 including flight tickets and here's my experience and my itinerary.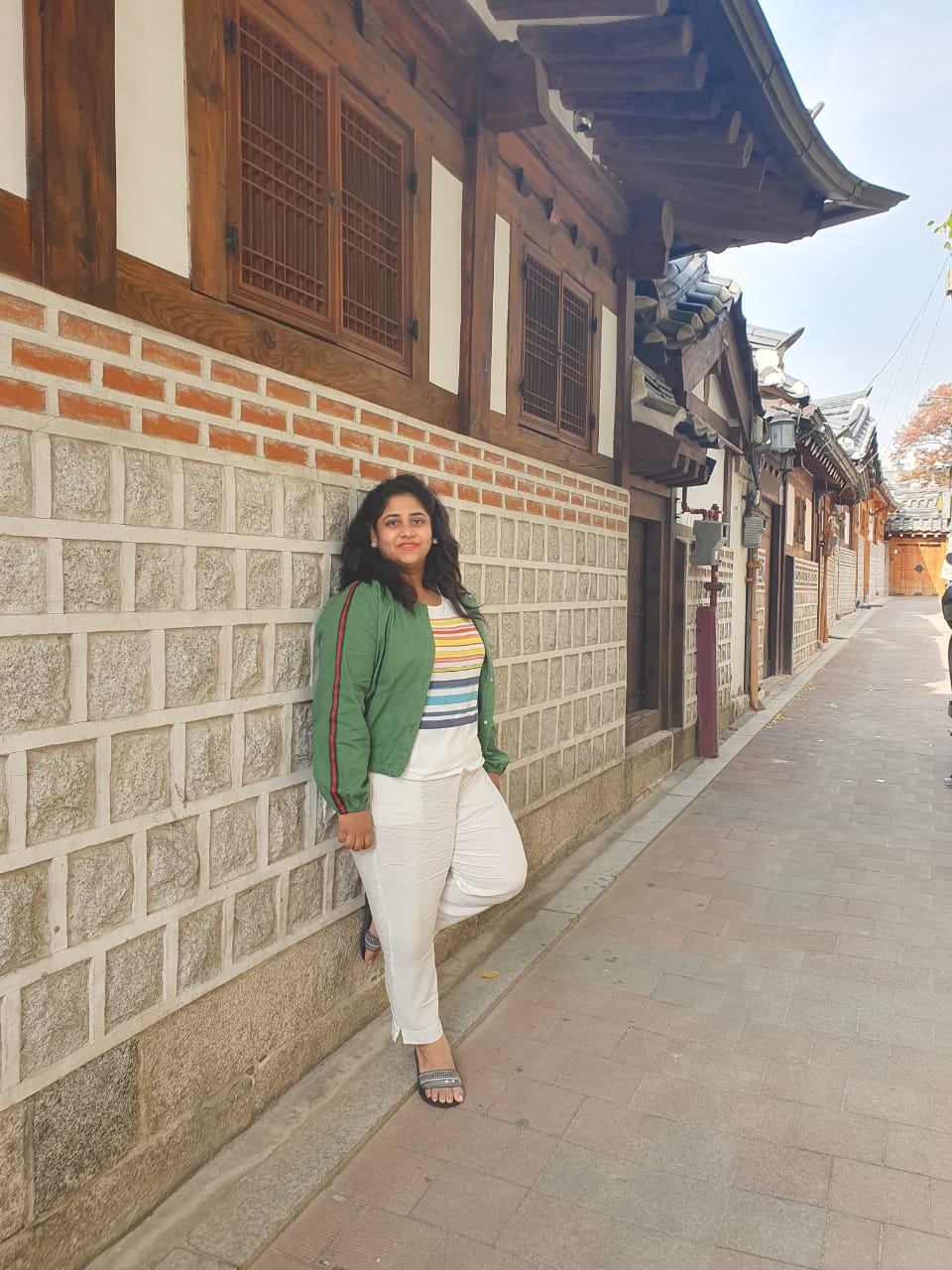 My Ardent Love For Travel
From my childhood the only thing that excites me is travel. When I was a kid I used to travel with my family during my school vacation, but after completing my education, I made travelling my hobby and covered 36 countries in a span of 6 years. And I am almost done with all the domestic tourist destinations as well. I can put myself as a moderate traveller.  Depending on the scenario I will plan my travel accordingly. I am not a solo friendly traveller but I always love travelling either with my friends or family.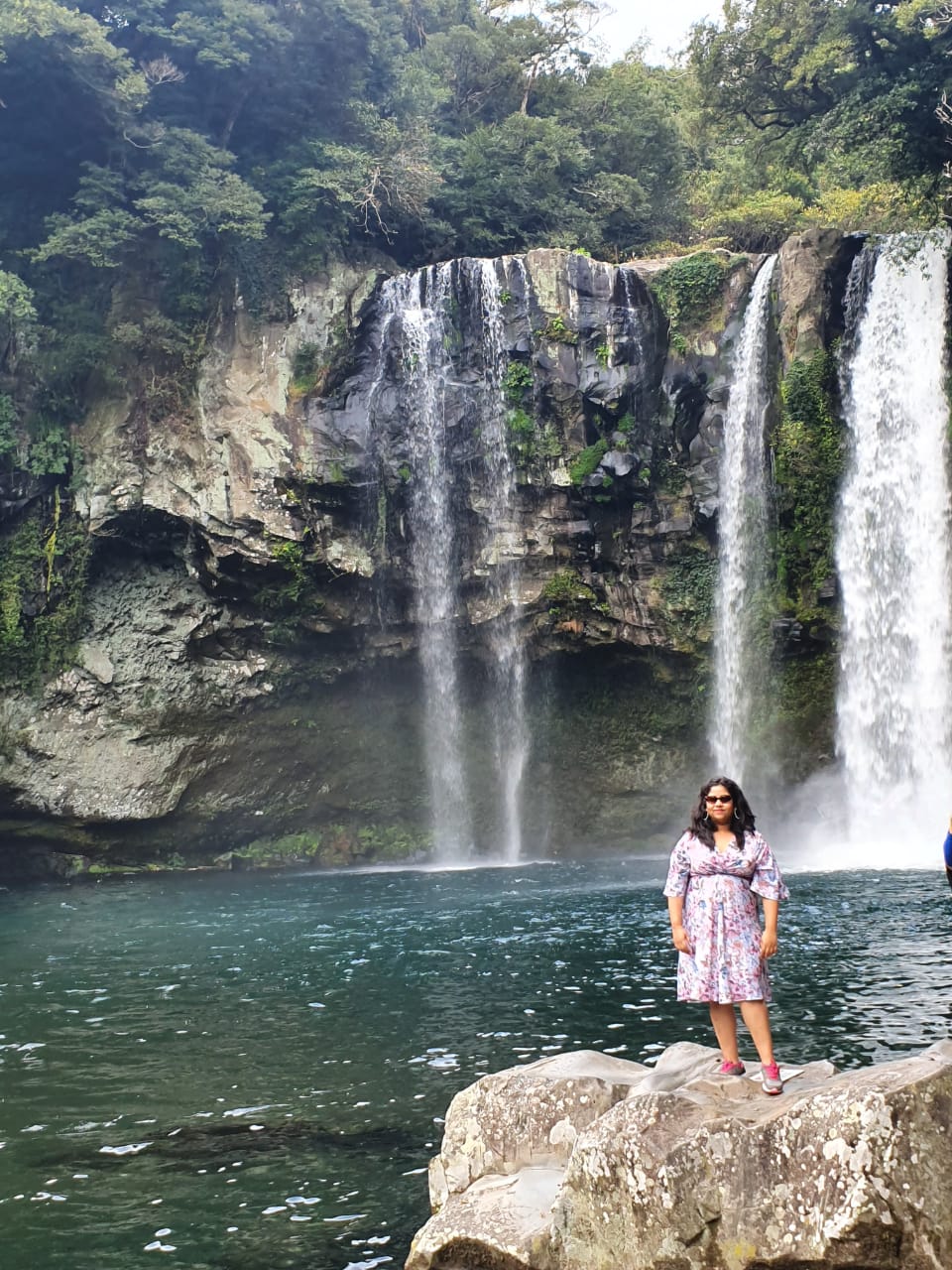 My Trip To South Korea
Now I would like to share my experiences from my recent trip to South Korea. From my college time, I have had a fascination with Kdramas and Kpop. In fact, Kdramas like Legend of the Blue Sea, Boys Over Flowers and Heirs are my all-time favourite ones, which I would definitely recommend everyone to watch it at least once. They all star my favourite actor Lee Min Ho, for whom I went al the way to Madam Tussauds in China, just have a sneak peek at his statue. So my love for Kdrama and Korean stars made me all the more excited to visit South Korea. And I can absolutely say that it is one of the most unique destinations.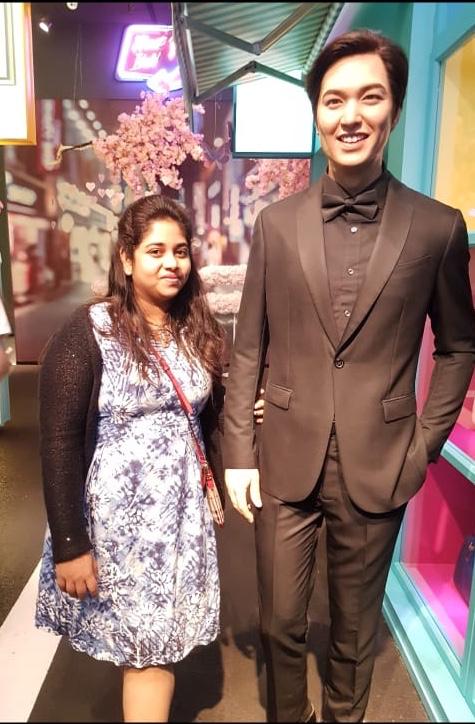 I travelled to South Korea from 1st to 9th November 2019, with 6 of my cousins. Since all of us are girls I can name it as a girl gang trip. I always feel that when a trip is planned on our own it would be more exciting and organized. We went to two places in South Korea, one is Seoul the capital city and the other one is Jeju island which is a place filled with scenic beauty. I booked all my flights through the sky scanner so that I can get the best deal. I used booking.com, Agoda and hotels.com to book my stay. I feel if we do prior planning we can maintain a perfect budget line with all luxuries.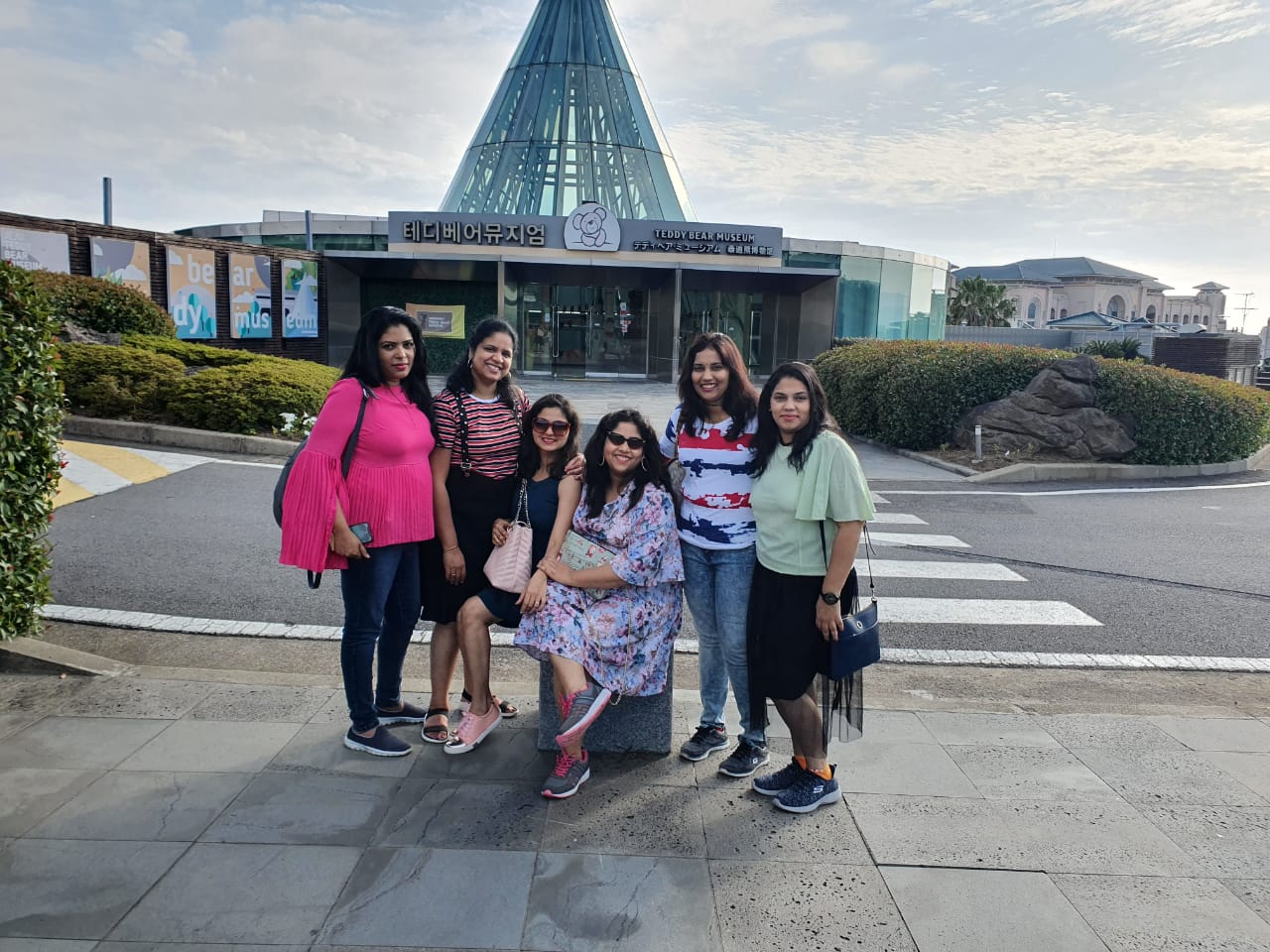 Firstly, we headed to Seoul Incheon airport from Hyderabad airport in Cathay Pacific airlines where flight ticket cost us ₹36,000 two way. We made sure all our hotels are in the downtown area with easy access to all shopping and sightseeing places. So here's my 9 days trip and itinerary of South Korea in ₹70,000 including flight tickets.
Day 1
We reached South Korea at around 9 pm. We stayed in the Hongdae area which is famous for its nightlife and shopping. After we checked into our hotel, we went off to the Hongdae market to do some midnight shopping. This weekend night market in Hongdae is open till 4 am. The market is bustling with vendors selling clothes, bags, socks, keychains and souvenirs. My girls and I had a blast going on a street shopping spree here on our first day in South Korea. We were so busy shopping that we hardly took a minute off to even click pictures!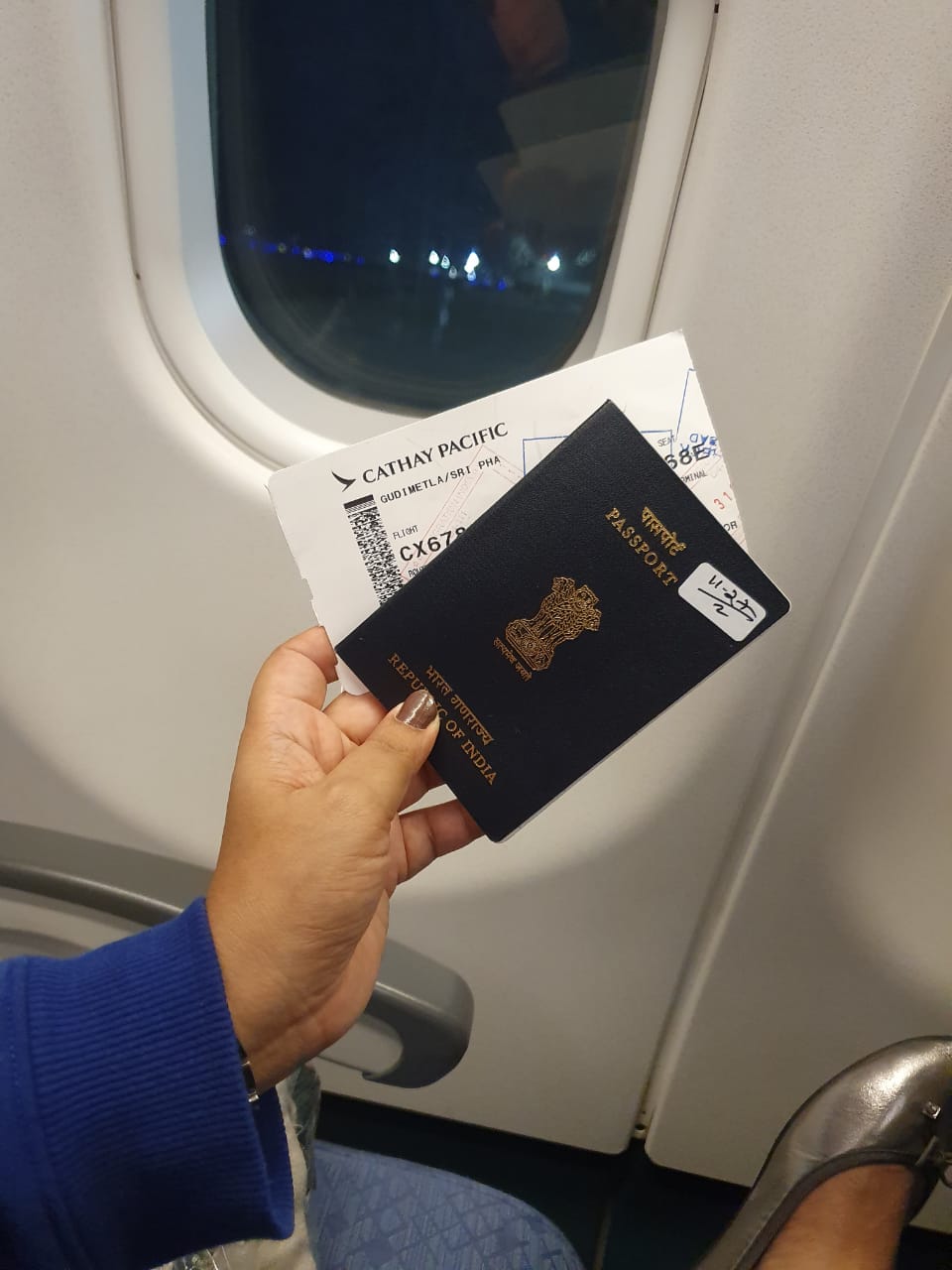 Day 2
On our second day, we hired a jumbo taxi for local sightseeing in Seoul which cost us ₹1100 per person. Taking a taxi is a better option if u are travelling in a group. If u are travelling solo or as a couple, the subway is the best option. As November is famous for fall colours we headed to some beautiful palaces where there are bright fall colours.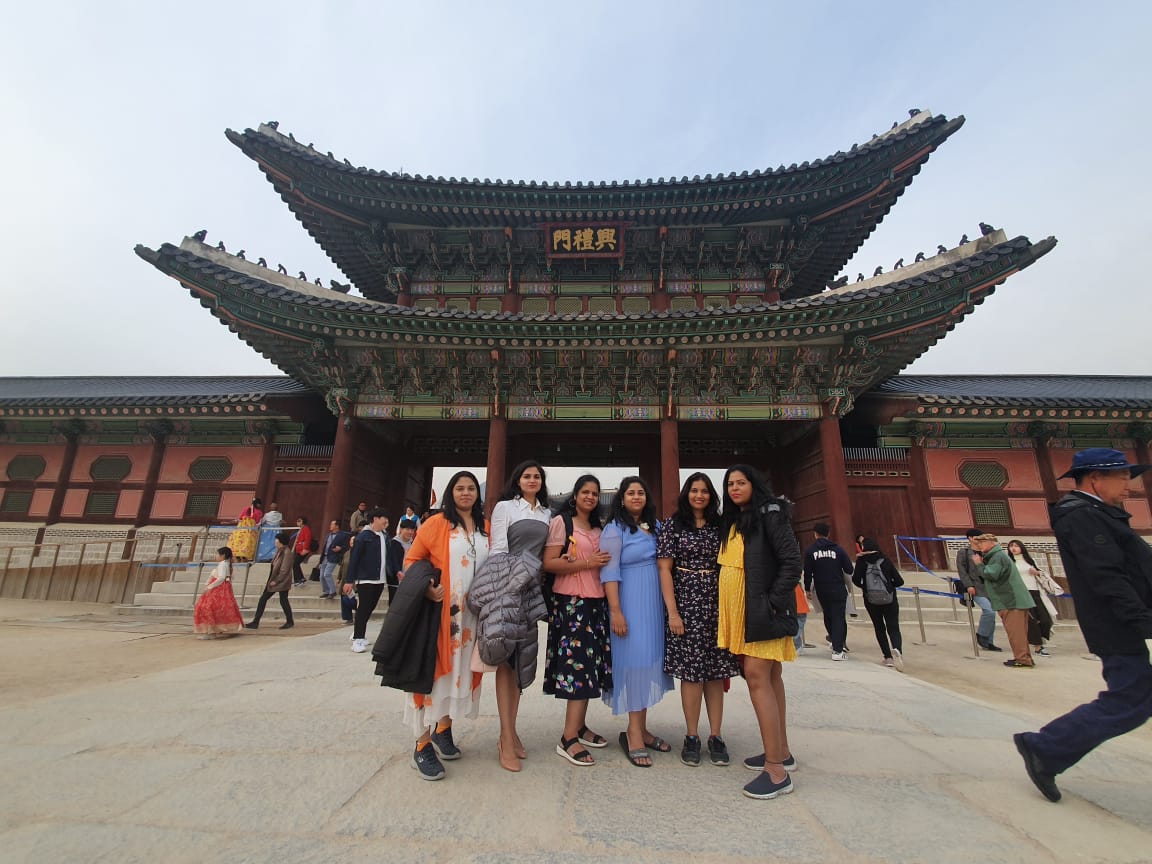 N Seoul Tower is one more place not to be missed, which is located on the Namsan Mountain. The N Seoul Tower is around 236 metres tall and is an observation and communication tower. It's also the second-highest point in Seoul. The view from the top was just beautiful.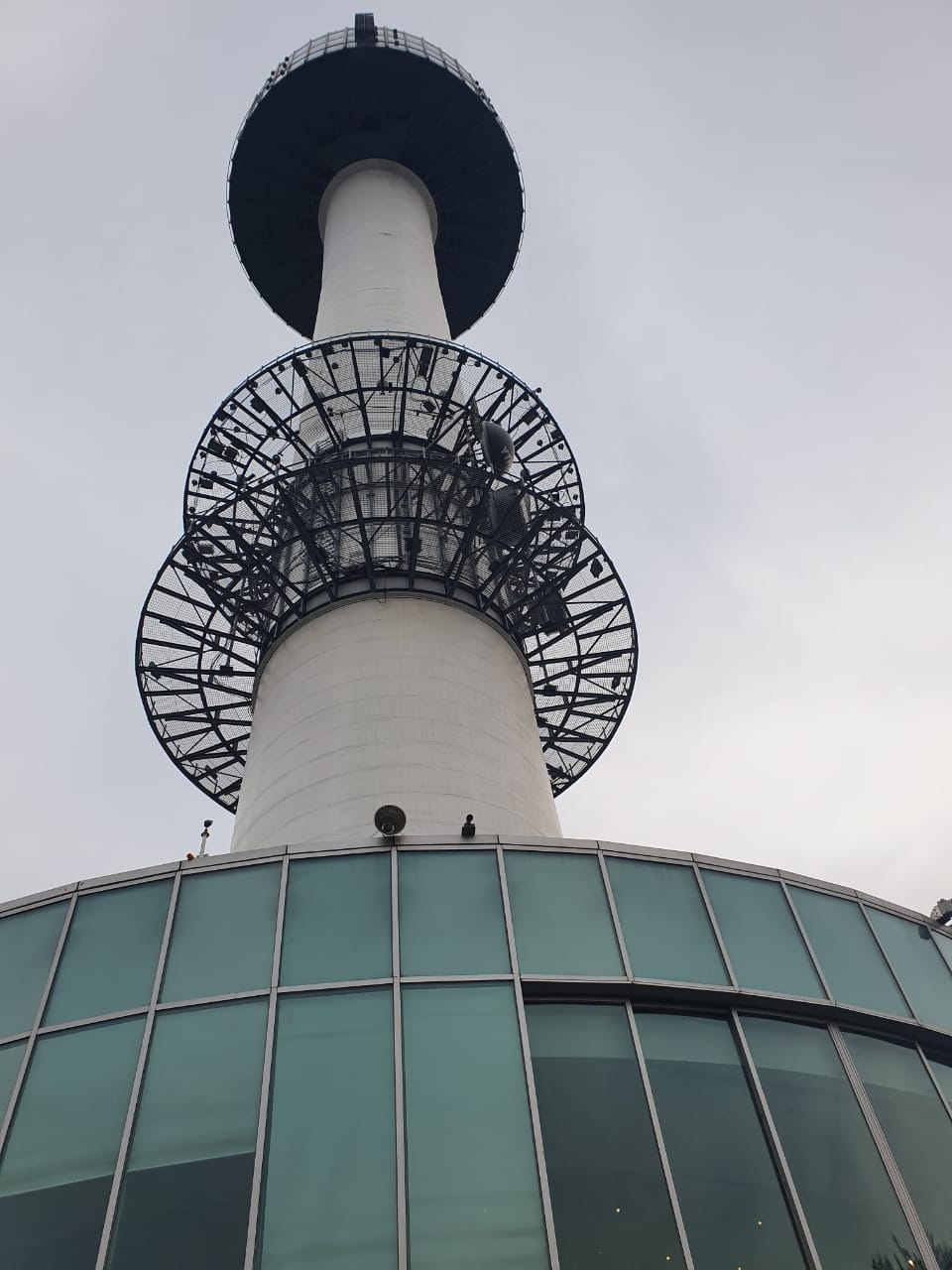 U can reach this place either by bus or by a cable car. We also visited the Love Locks near the N Seoul Tower. Its a belief that if lovers make a wish and lock their love through love locks near the Namsan Mountain, then their wishes will come true. After this, we proceeded to the Cheonggyecheon stream another attractive place with all cafes and eateries around.
Also Read: Kamiya Jani's 4-day Itinerary To Seoul, South Korea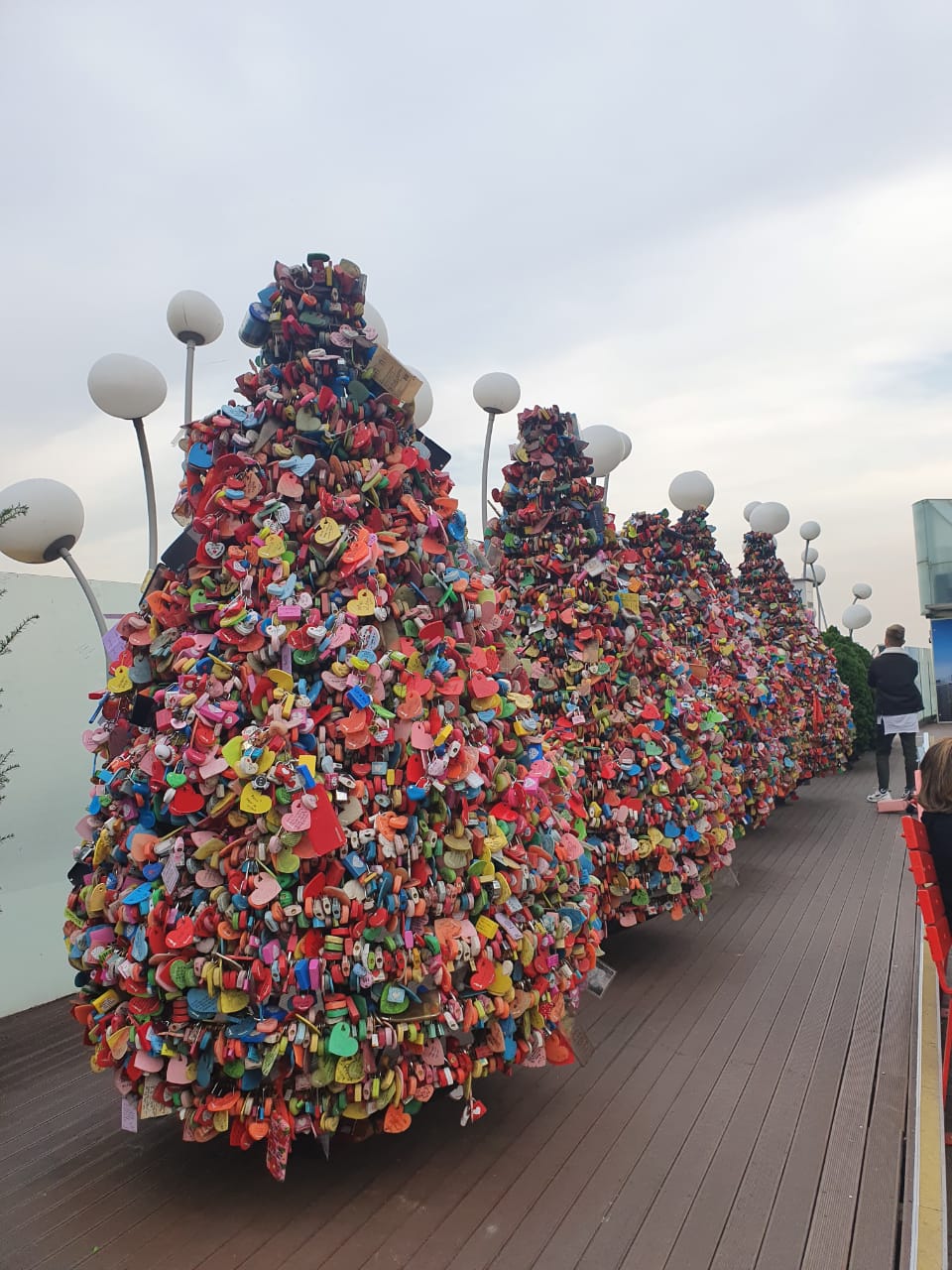 Day 3
Today is an exciting day for us as we were travelling to Jeju island. We booked our flight from Gimpo airport. Our flight to Jeju cost us ₹2600 two way. On our arrival to Jeju, we booked a jumbo taxi and we went towards the south part of the Jeju island. There is another option to reach the hotel which is the airport limousine, which will drop you directly at the hotel. Our stay was in Swegpokal hotel which is a 5-star property. That hotel cost us ₹2000 per person per night. After our hotel check-in, we started our day with some amazing waterfalls know as Cheonjiyeon falls.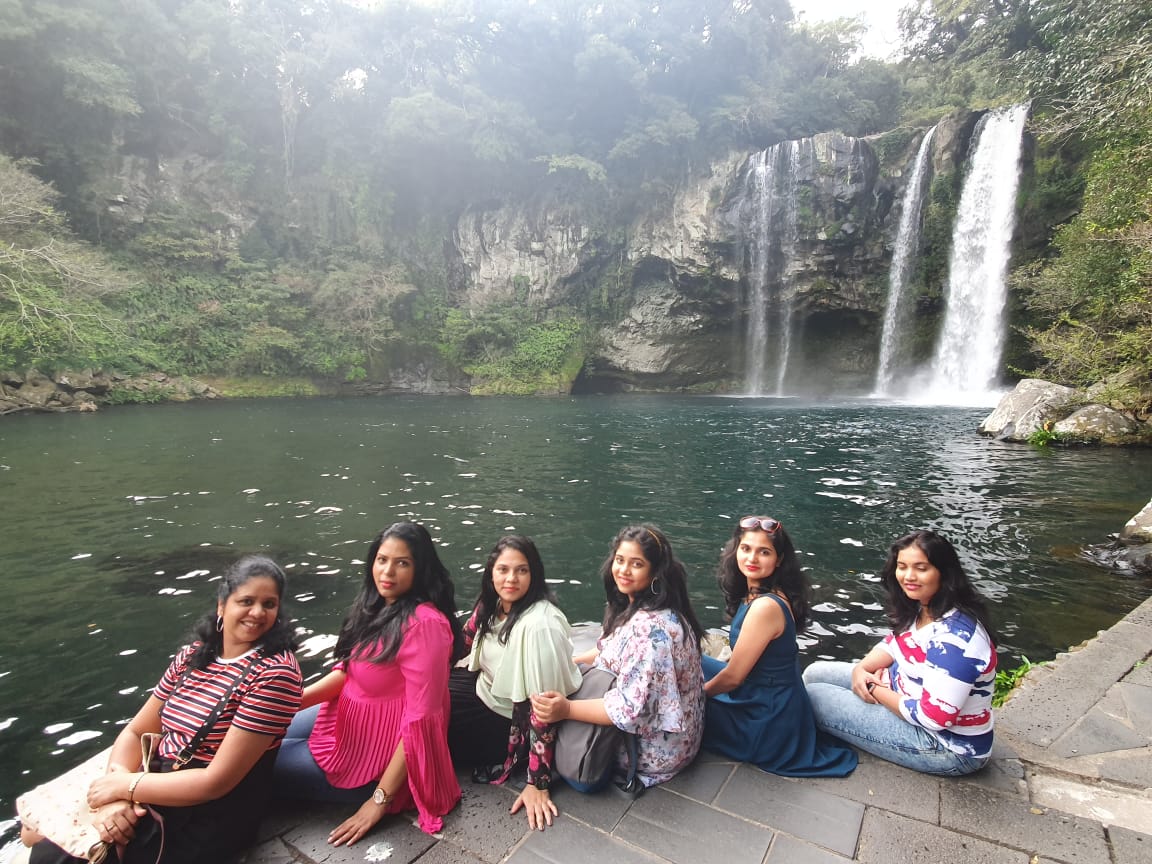 From there we went to a very rare sight which only a few tourists know "pink mushy grass fields". It was really Insta Worthy and I would definitely recommend this place to everyone visiting South Korea.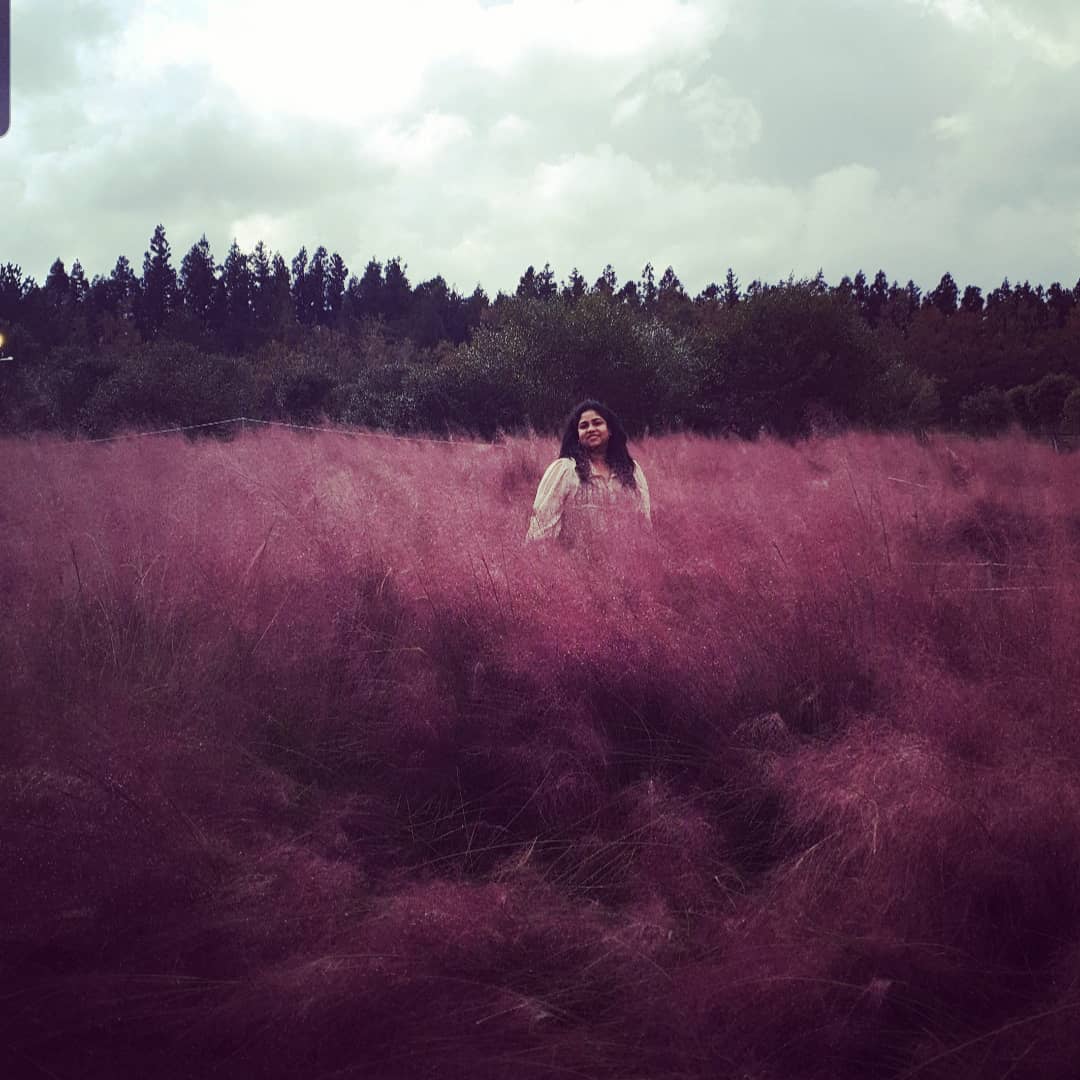 Now finally we arrive at our favourite teddy bear museum which is very famous in many Kdramas. Manjangull caves is another stop not to be missed. And our last stop of the day is Dongmun traditional market which is super famous for its street food. When it comes to local food, these are the 8 Must-Try Local Food In South Korea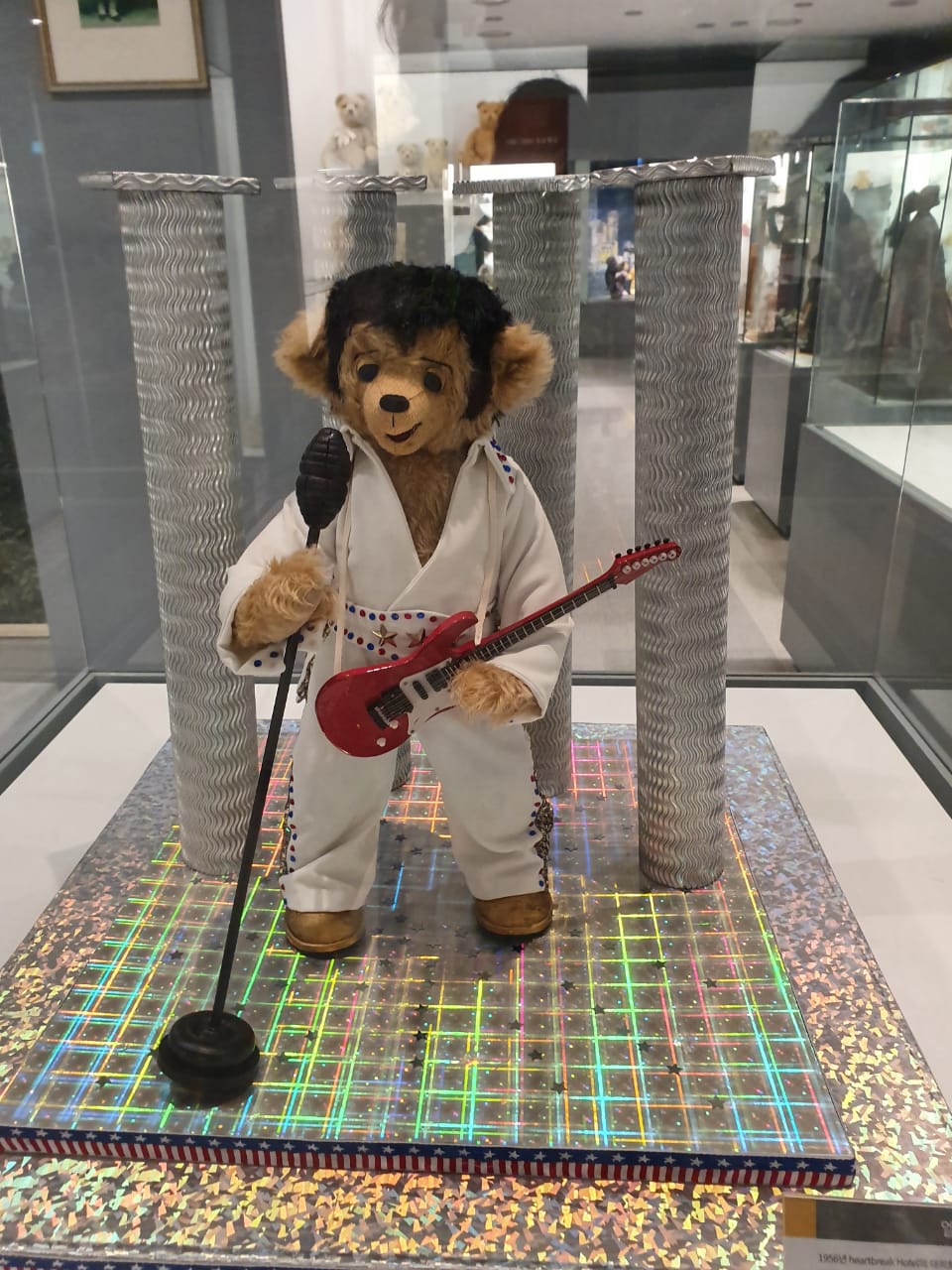 Day 4
Our day started in a slight disappointment as it was raining heavily. But after an hour, the rains stopped and we continued our sightseeing. On our way, we found many tamarind gardens in every corner of the street which made our day more brighter.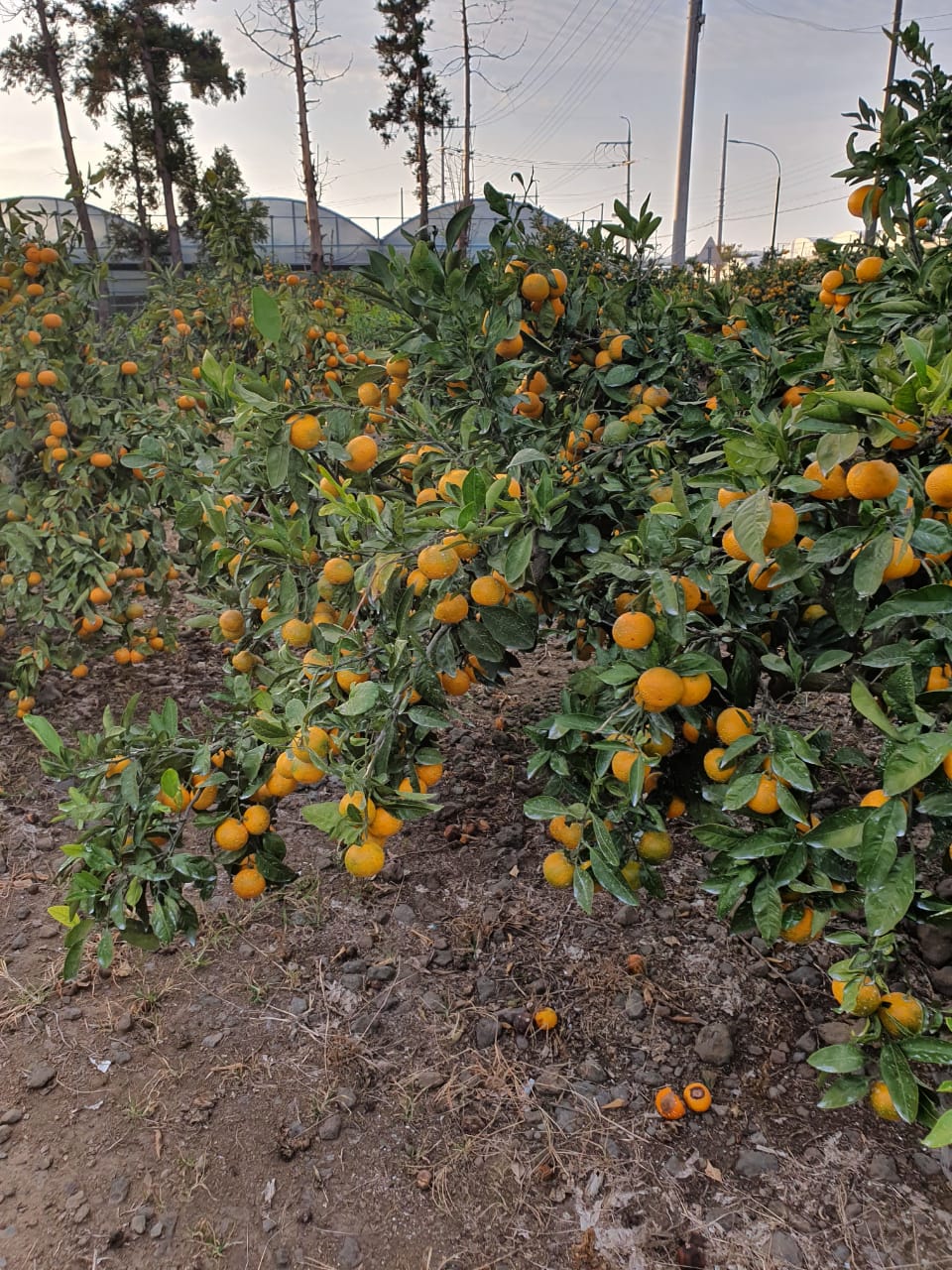 We covered the east part of Jeju, where we went sightseeing and visited many beautiful beaches and some stone parks. It was a unique experience.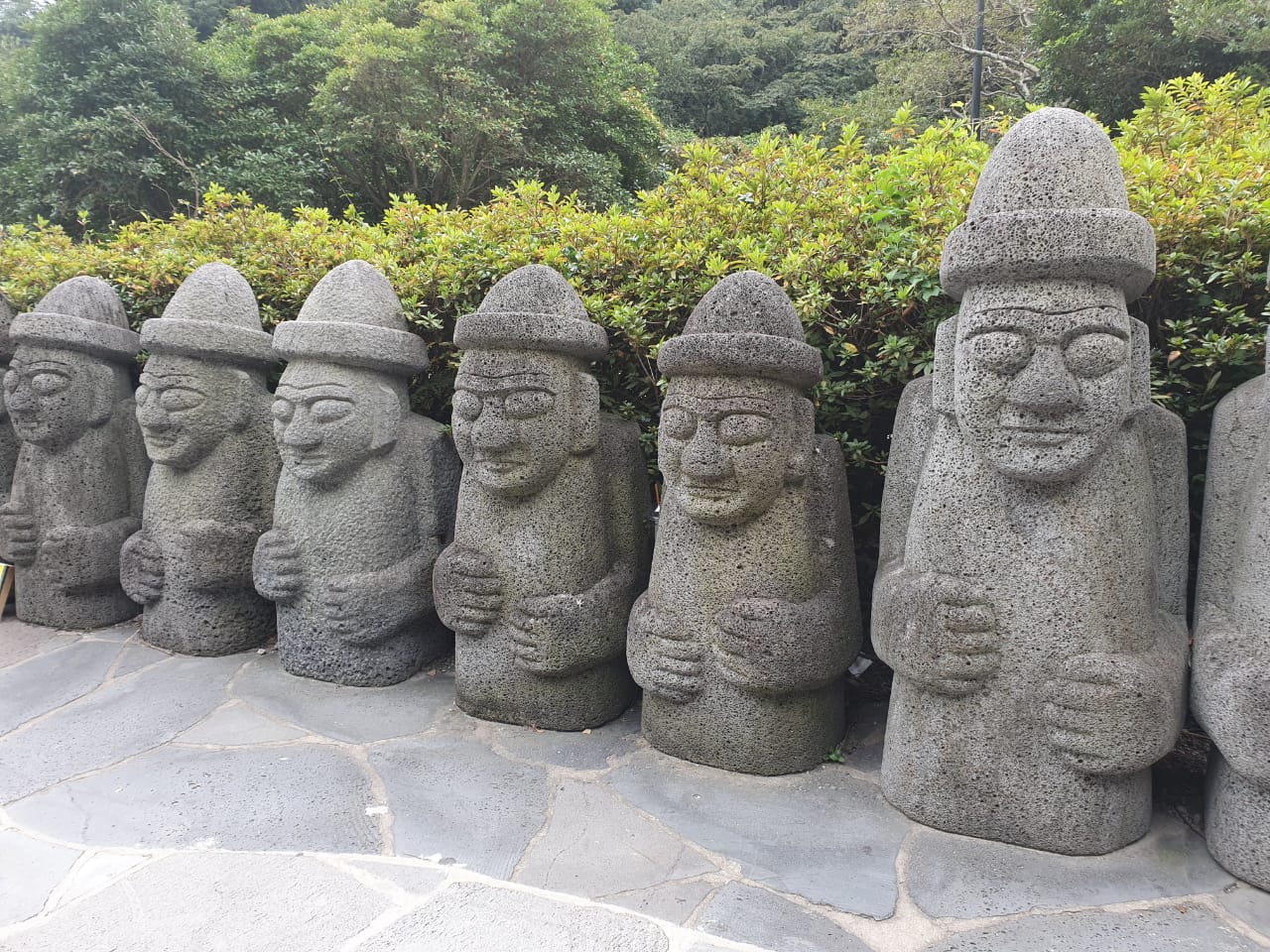 Sangumburi is one more stunning place with tall mushy brown grass and with a great hilltop view. We had a great time talking and taking a stroll down the long walkway here. It was a tranquil, beautiful atmosphere. We ended our day with a great Korean meal at an eatery located in the downtown south Jeju.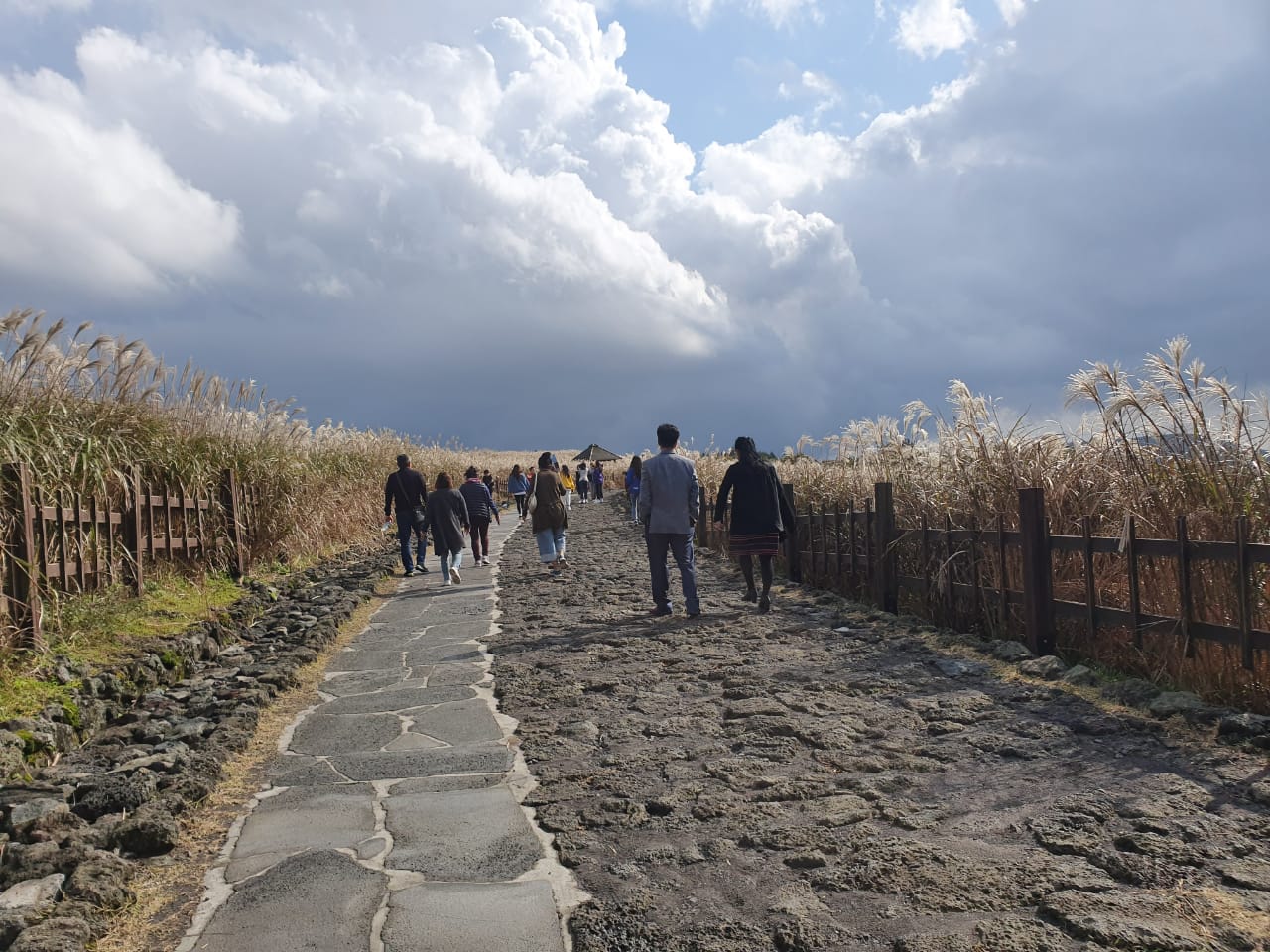 Day 5
We checked out of our hotel and headed towards the west and north part of Jeju island. There we visited Mount Hallasan which is famous for its 9-hour hike. But unfortunately, as the weather was bad we couldn't do the hike.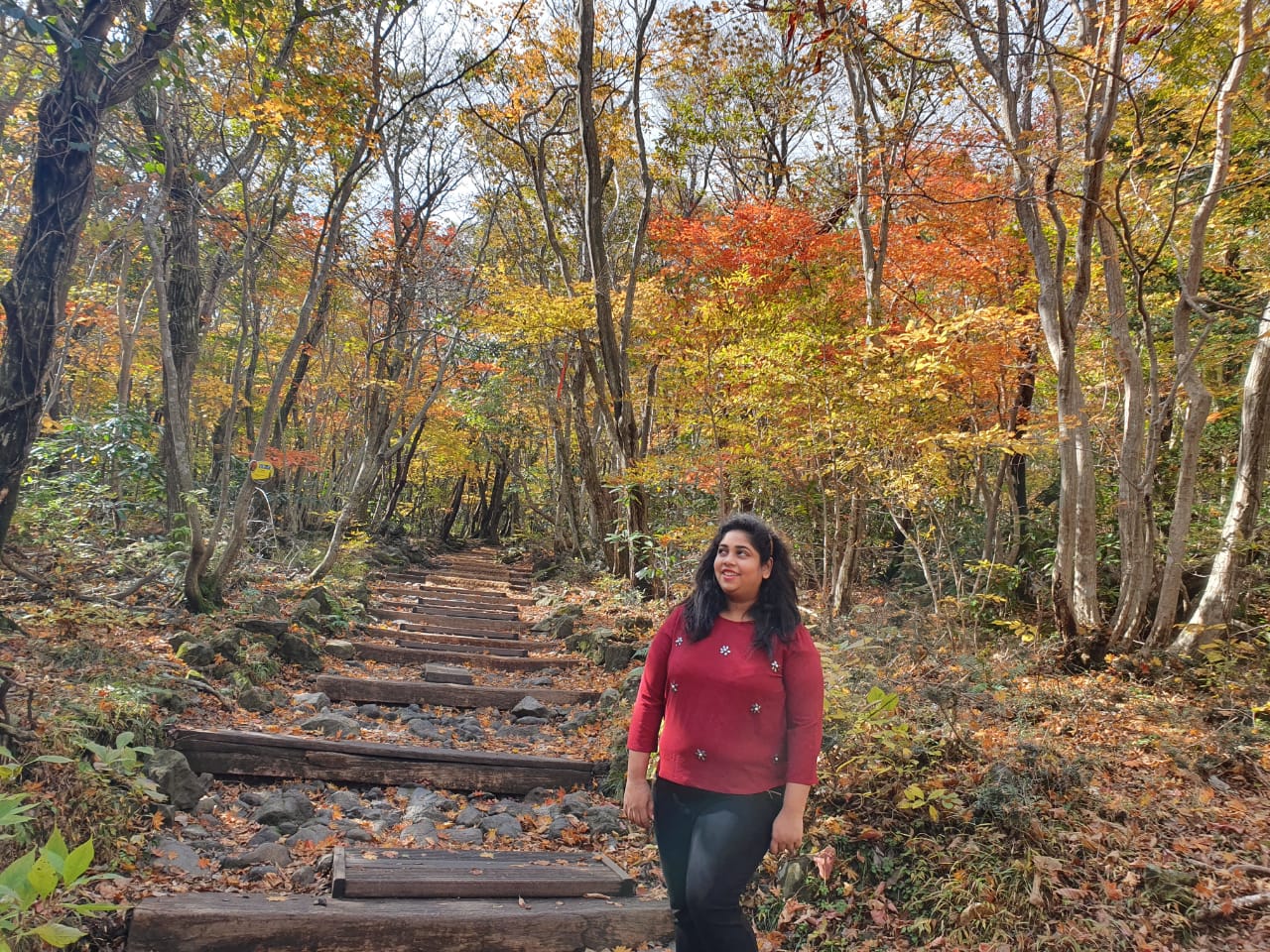 We next went to Iwo tehwoo beach, which is conveniently located close to the downtown. It has got a beautiful coastline. We went for a drive along the coast and near the stones, we made a stop and took some pictures. If you're planning to go to South Korea then here are 15 Things You Need To Know About South Korea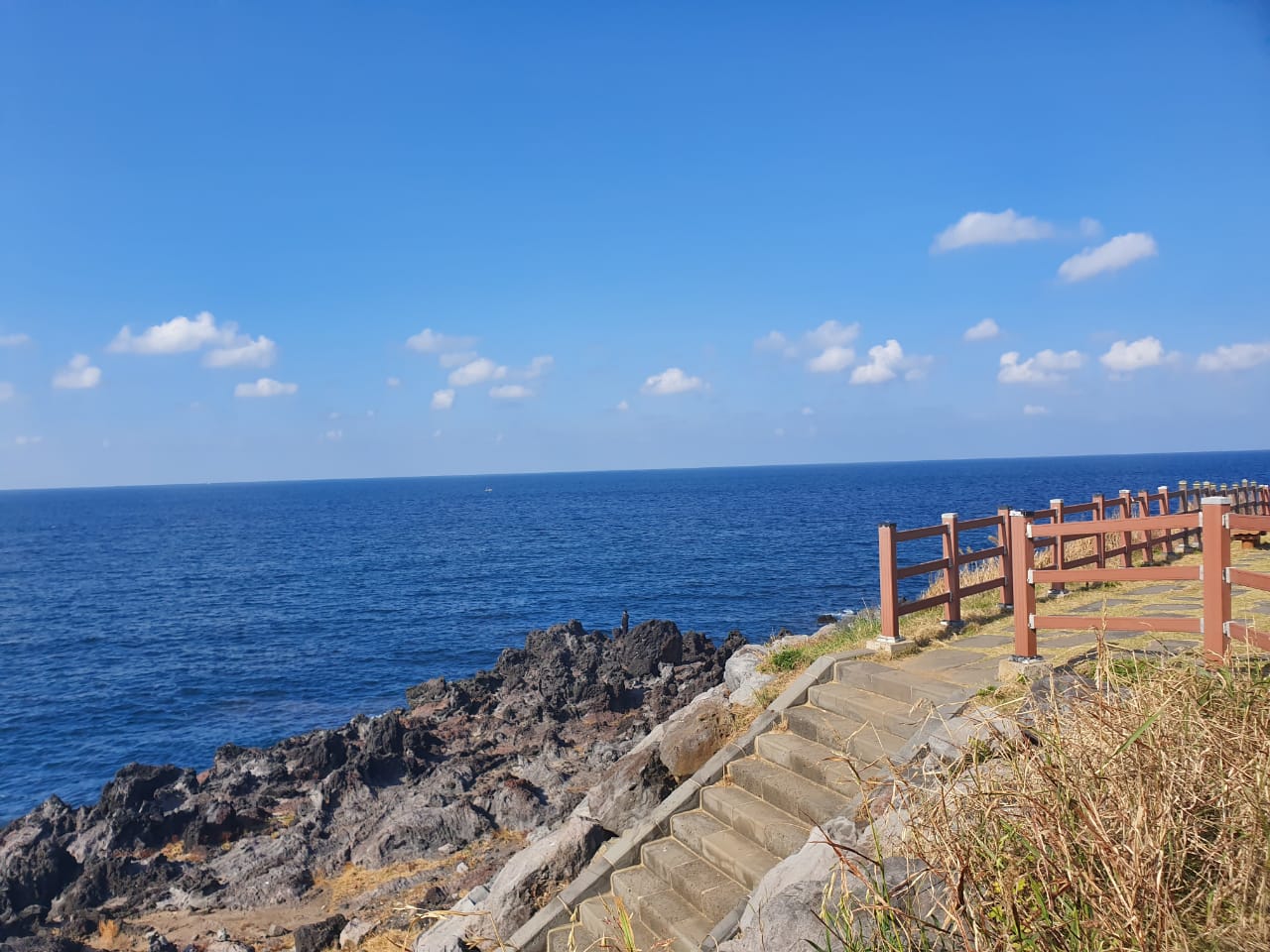 After this, we next went to the hanging bridge, which is a place with a view of the sea and a narrow streamlined underneath called a Yongyeon pond. The view from the bridge was stunning and we ended up clicking lots of pictures here.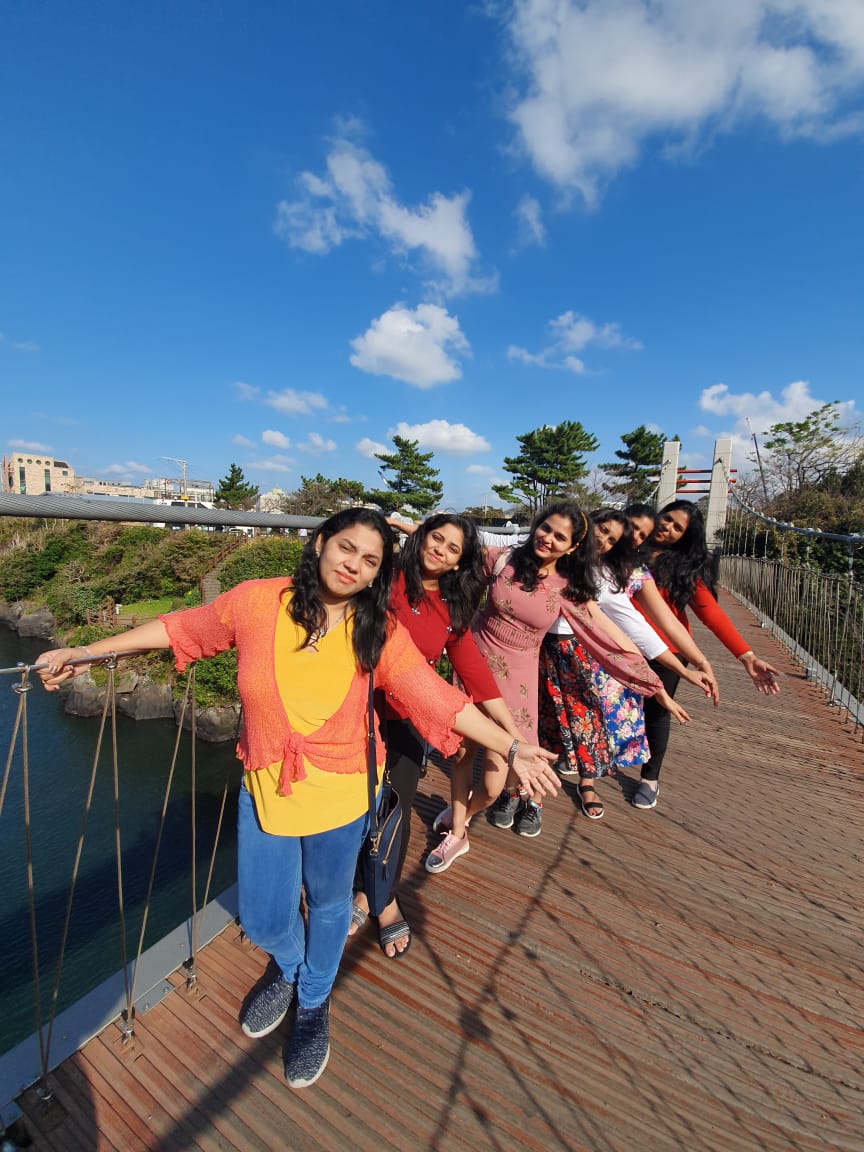 Next, we went to the mysterious road and from there we arrived at Jeju city and stayed in a 5-star property know as Jeju Sun Hotel and Casino. That cost us ₹2100 per person per night. In the evening, we explored some underground markets in Jeju city.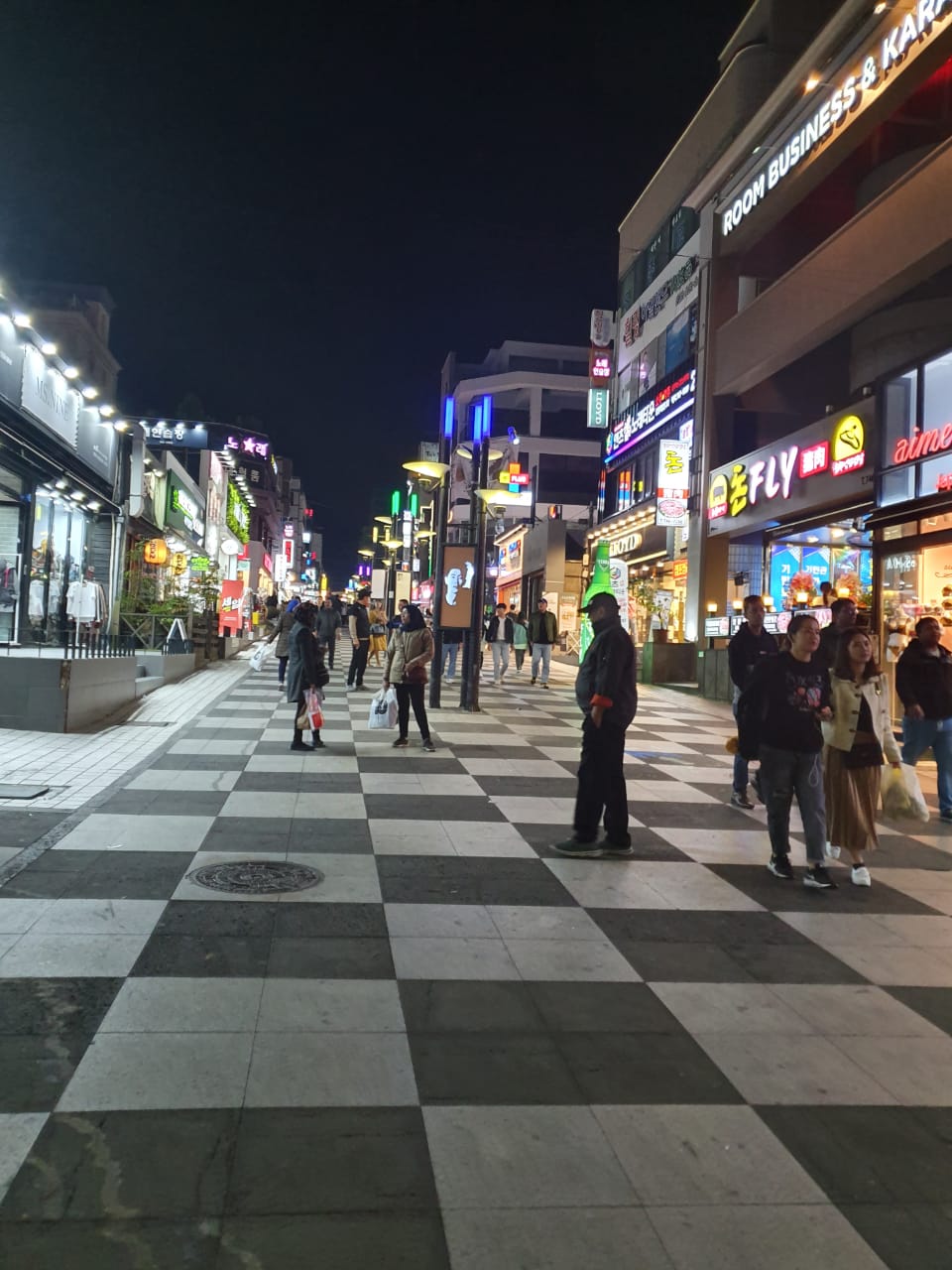 Day 6
With lots and lots of memories and happy moments, we departed from Jeju island to Seoul. As our flight was early in the morning I can say it was a hectic day. On arrival in Seoul, we went to our hotel Marriot in Myeongdong. This hotel cost us ₹3000 per person per night on triple sharing basis.
Myeongdong is a shoppers paradise with a great range of shops all around. If u are a shopaholic, Myeongdong is a place for u. After the hotel check-in, we started our day with Hanok village which is immensely famous for its historic architecture.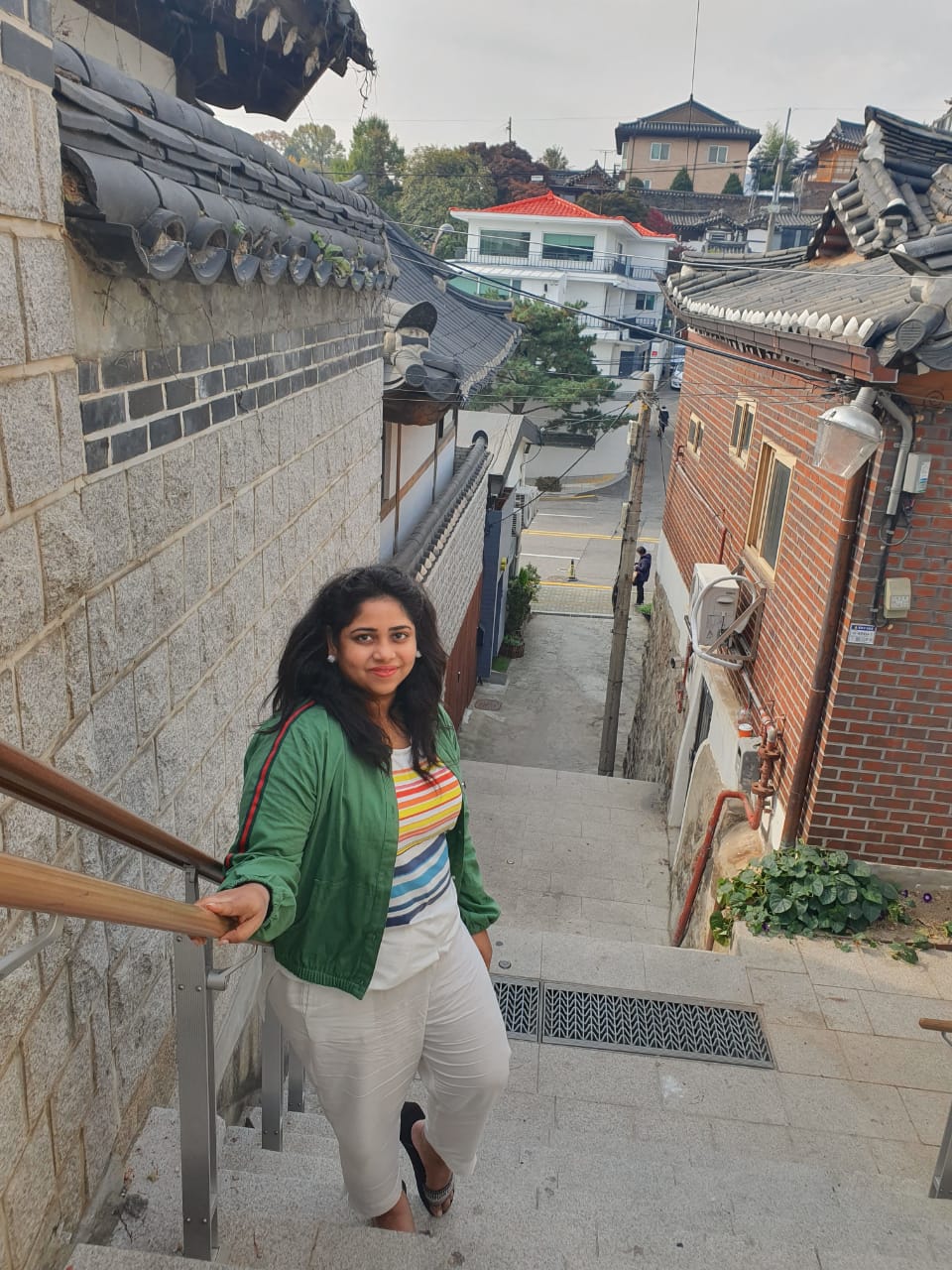 Hanok Village had a rustic, charming vibe to it. The wooden cottages, minimalistic decor, clean streets were just lovely and the place still maintained its old-world charm.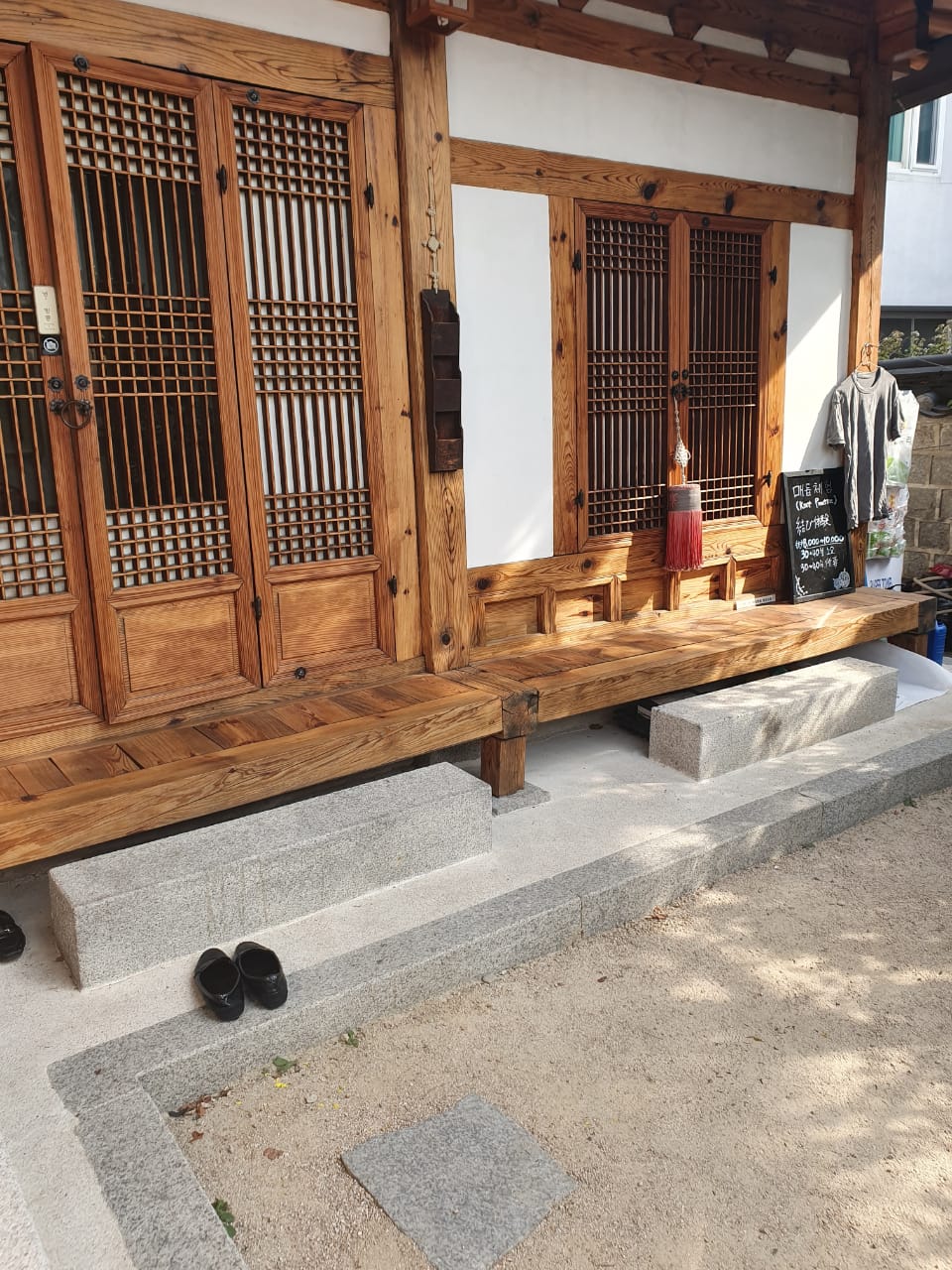 Later we visited some street art places. I was taken aback by the vibrant colours and the beautiful paintings here. It was creativity at its best, no doubt. Apart from street art, here are 5 Off Beat Experiences You Can't Miss Out In South Korea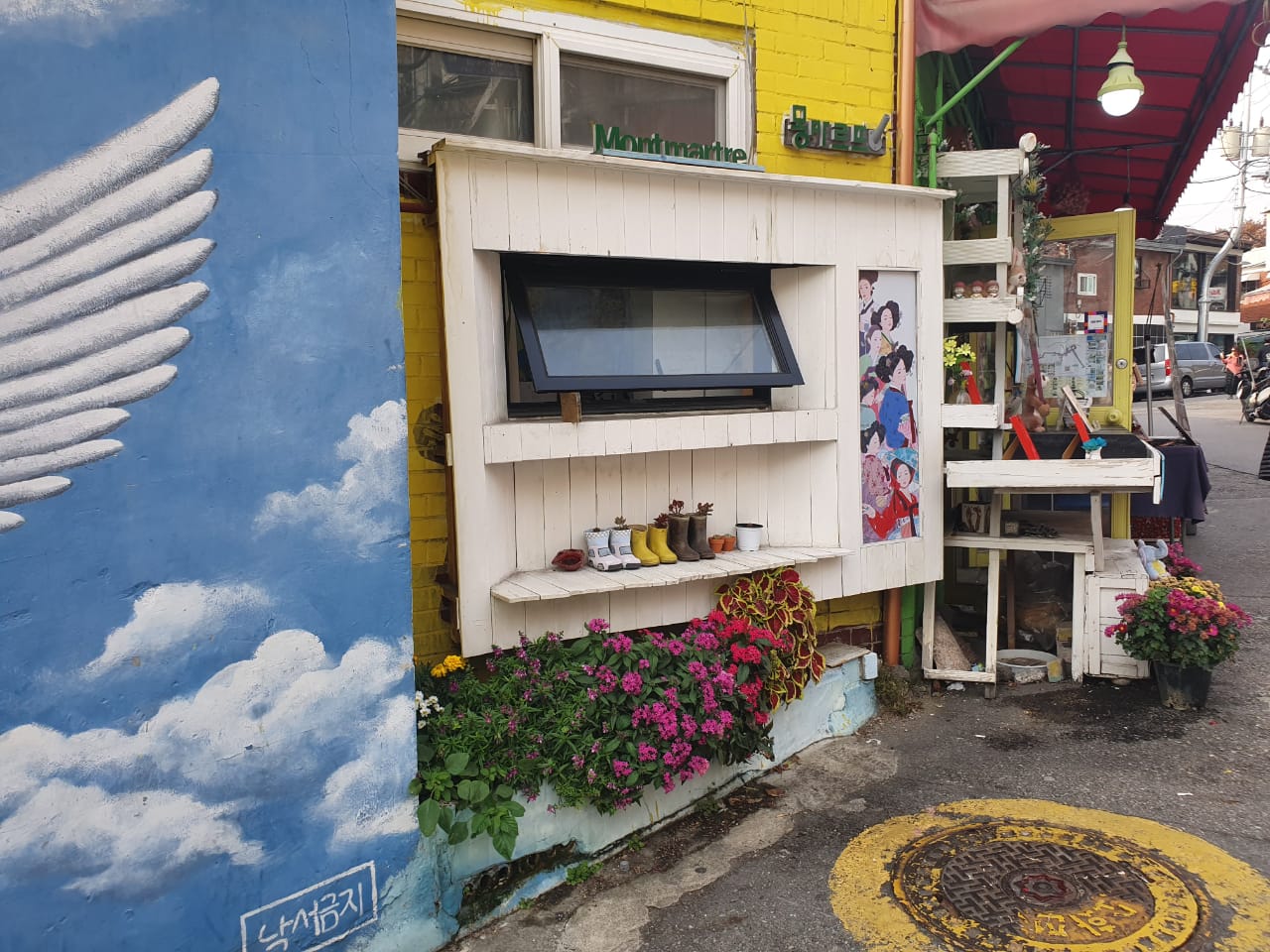 Here comes my overwhelming part of the trip "Shopping". From Myeongdong we took a subway to Dongdaemun which is pretty famous for its night shopping and 24 hours opened malls.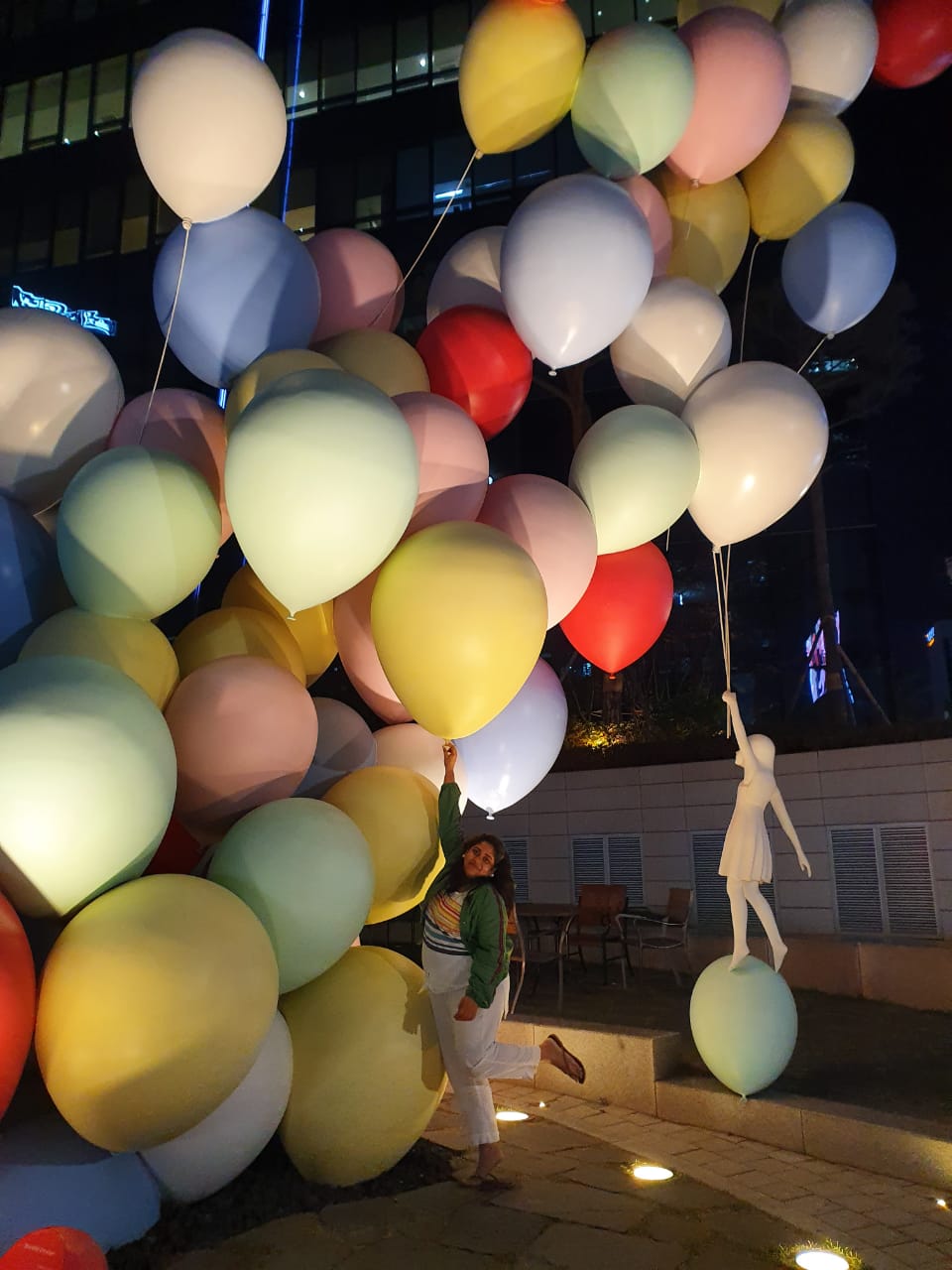 Day 7
Today was the best day of our whole trip with picture square locations and breath-taking views. We hired a cab to Nami Island and Petite France which cost us ₹2500 per person. We started early in the morning at 7 am, as it was a 2-hour journey from Seoul city. Both of these places are quite famous in Korean movies and serials. There is an entry ticket to both the places which cost us ₹1500 per person. We first went to Nami Island. This is a half-moon shaped island situated in the Gangwon Province of South Korea. The best part of this island was its breathtaking beauty.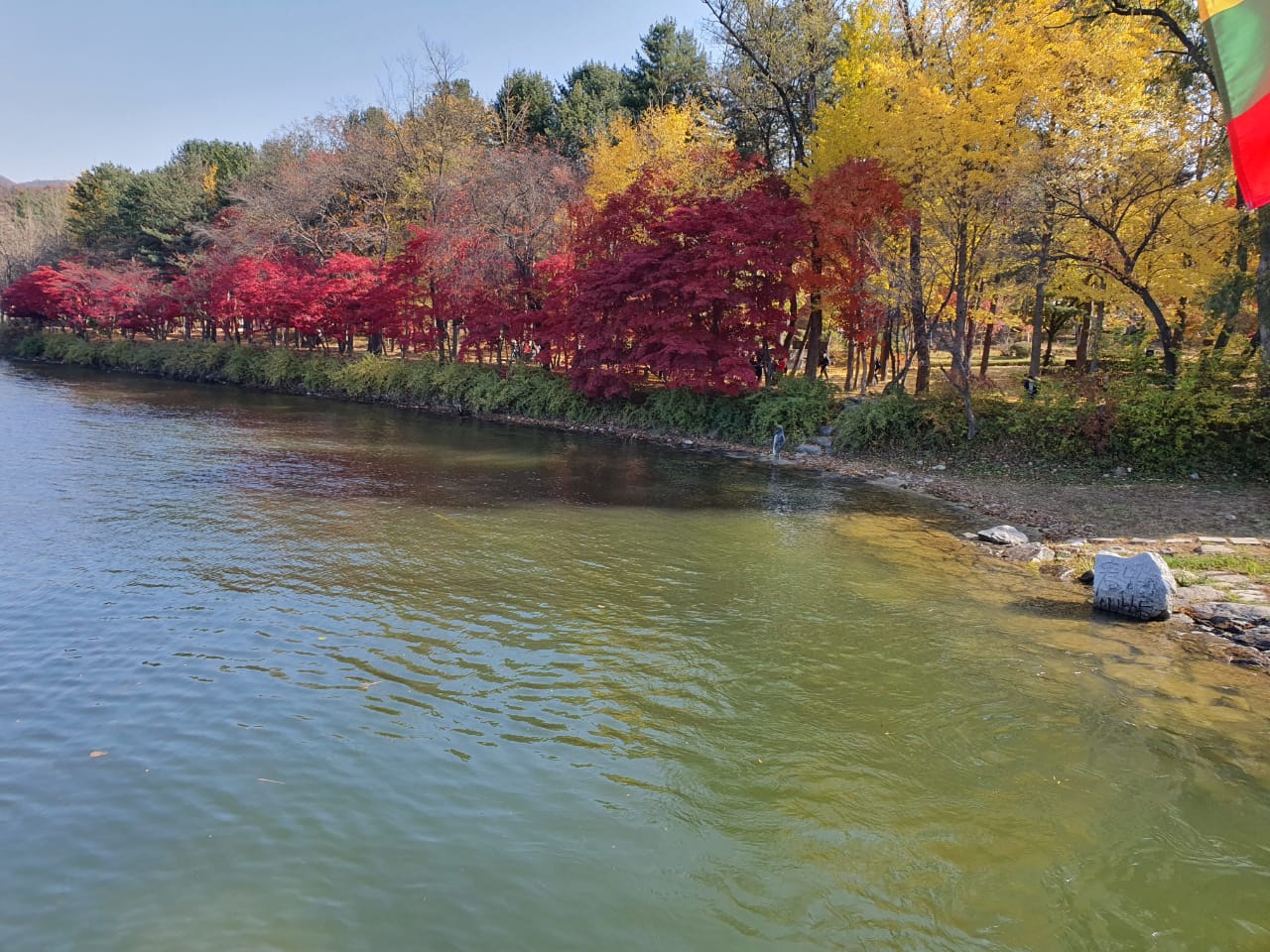 The tall trees, the red, yellow and orange fell leaves made the island look like a colourful painting. My cousins and I got to experience autumn in South Korea. I don't get to see much of this in India, so it felt more like a scene from the Korean Dramas I watched.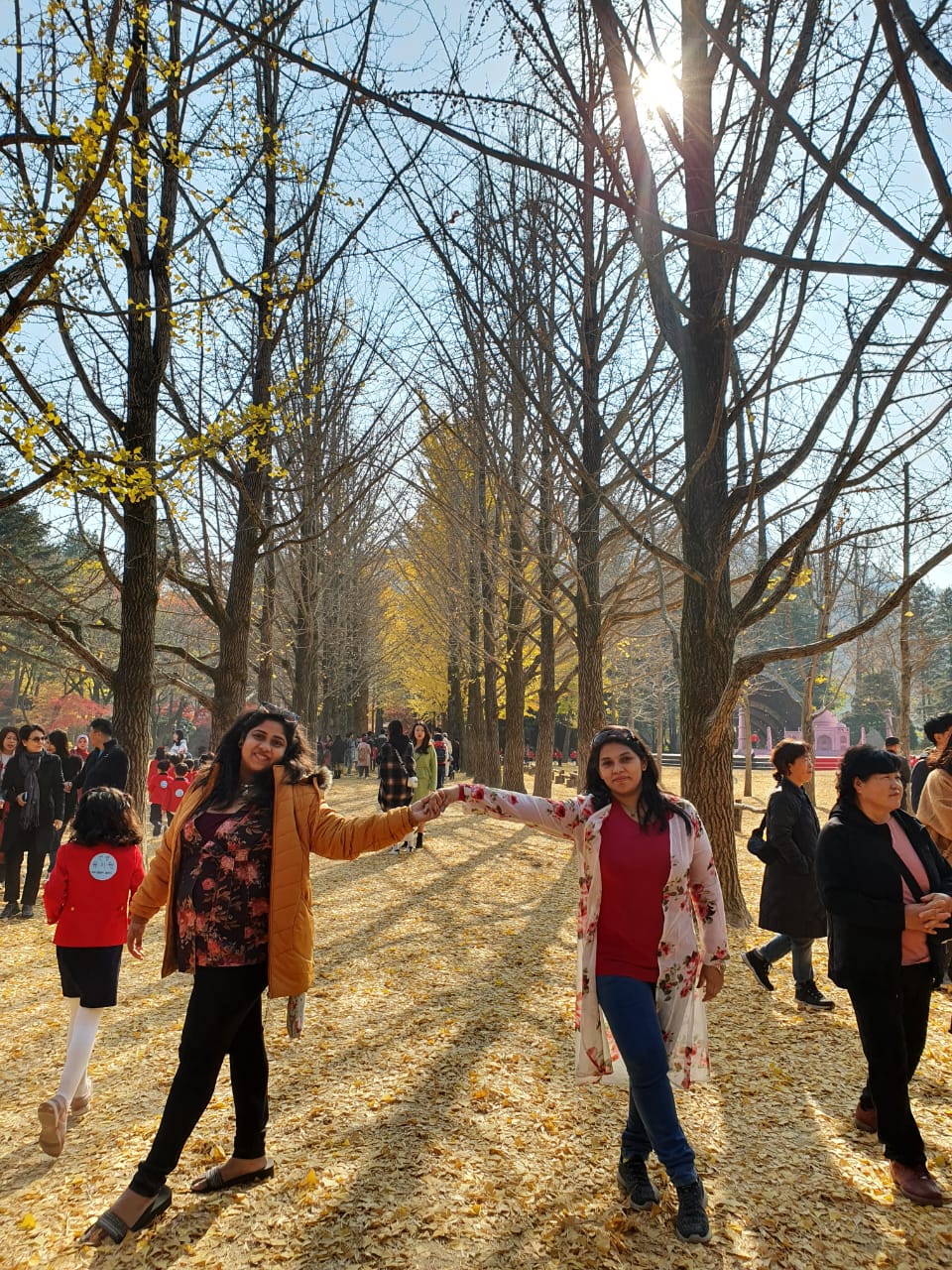 I couldn't have enough of the leaves which were painted in a bright orange-red colour and I just had to take a photo of it and preserve it.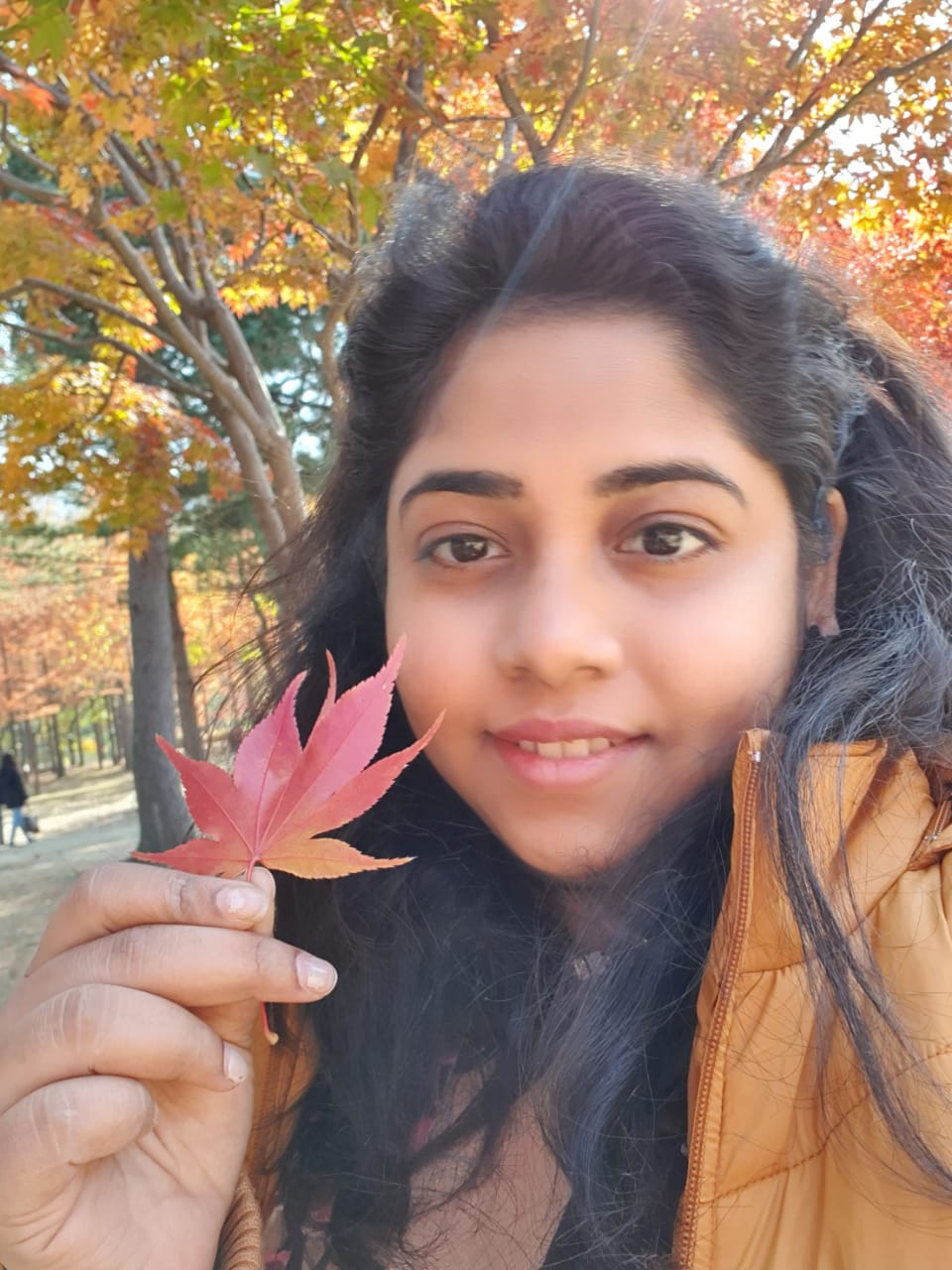 After Nami Island, we next headed to Petite France which is a french themed cultural village. It was constructed in 2008. It's also been a  shooting spot for many Korean movies and serials. Popular Korean Dramas like Secret garden and My Love From Another Star were shot here.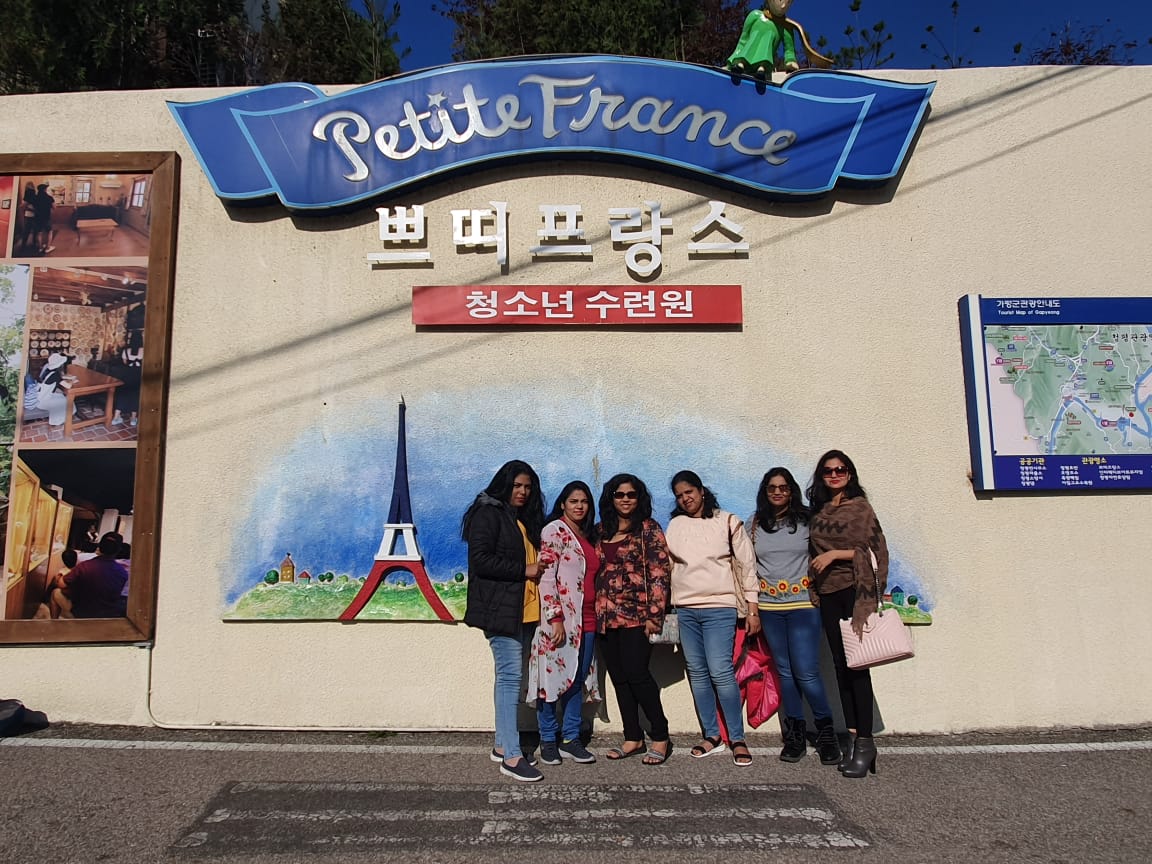 Kdrama fanatics! Now you know, why I chose this place as a part of my itinerary. Petite France is your way of experiencing a day in France in South Korea. Insane right? We took a walking tour there and we saw a puppet show which was happening in the outdoor theatre. The French-styled houses and lanes with cute decor was simply charming.

And there was a coffee shop and had a cup of coffee at a temperature of 2 degrees. After a wonderful day, spent at Nami Island and Petite France we headed back to our hotel using the Dongdamun Subway Station.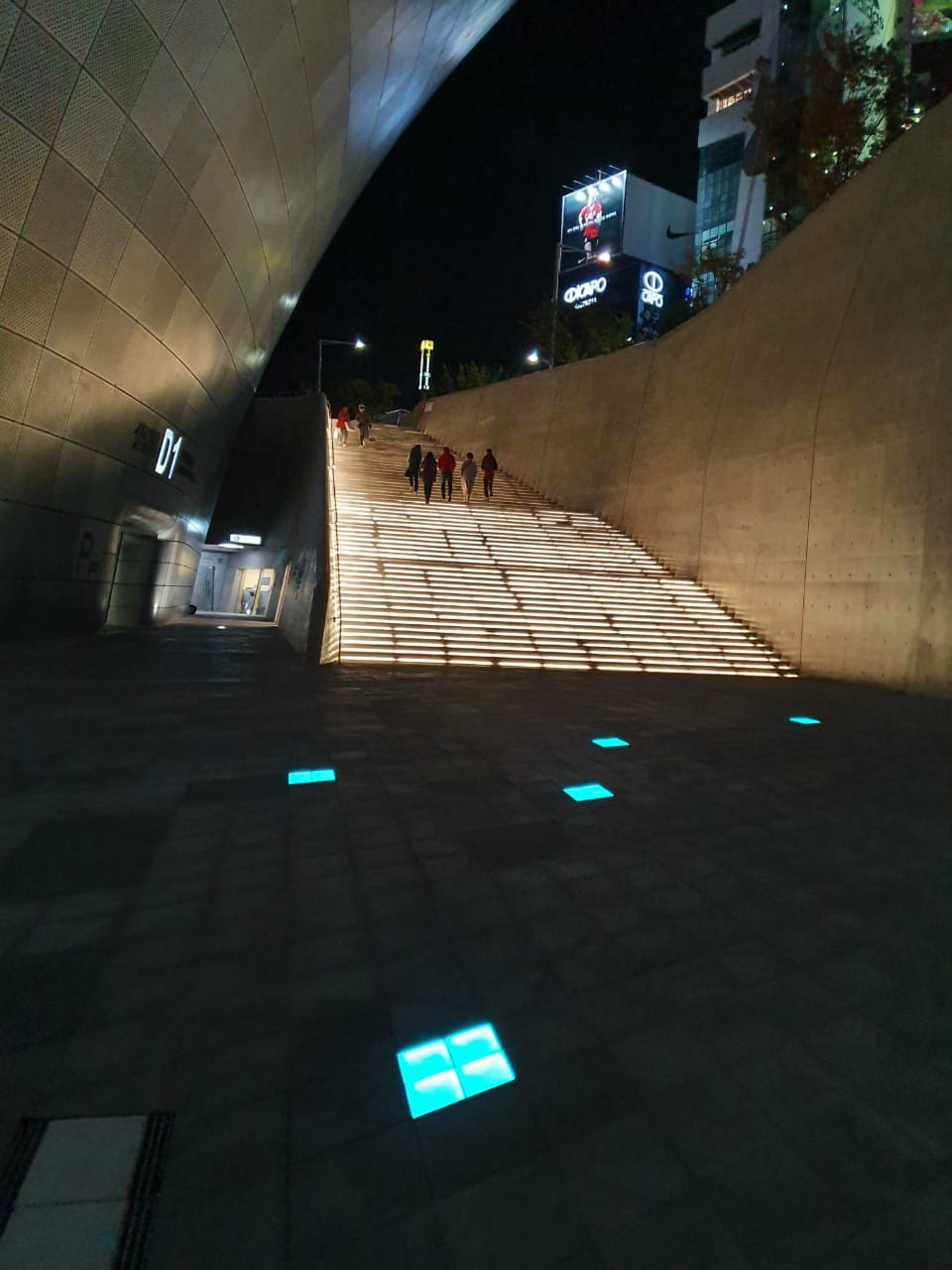 Day 8
I can mention this day as "shop till u drop". As we all know that South Korea is famous for its skin products, stationery and accessories and there is a whole area in Myeongdong for all these. Actually I can say that this street is quite interesting with so many stores on both the sides of the road and food carts of different varieties of local cuisine in the middle of the road.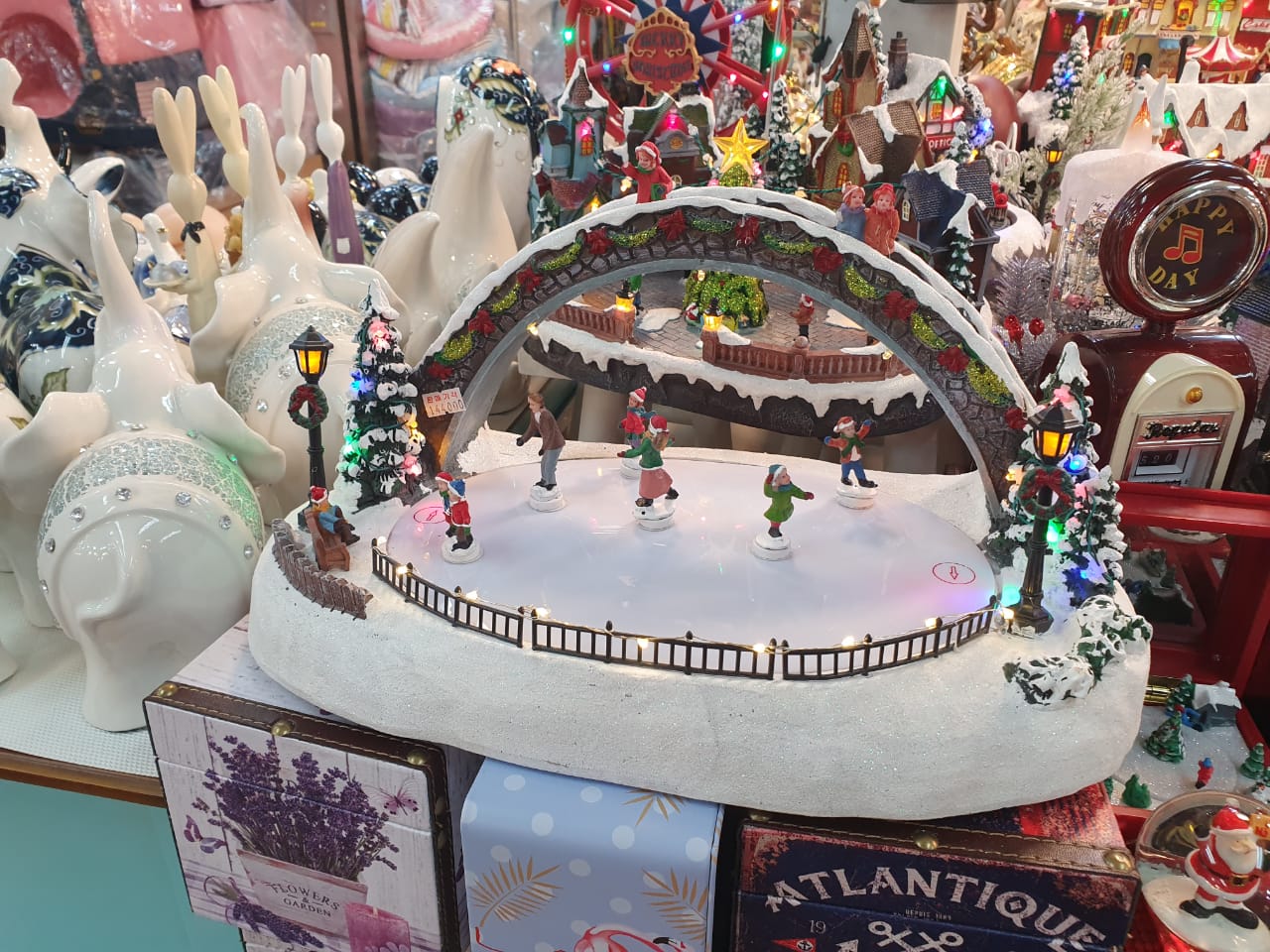 There is a whole area in Myeongdong just for the skin products. The most interesting part of this street is they give free samples of skin masks and products and will welcome into their stores. After some research in skin products, in my opinion, skinfood, Missha, Tony Molly, Corex are some of the best brands u can rely on. Namdaemun is one more best place for street shopping. Here u can find unique household items, kids dresses and many more for a very reasonable price.
We were literally shopping at one end and eating simultaneously thanks to the street food scene here. People in the shops were also very friendly. Because of the language barrier, I didn't get to speak much to the localites. There is a Korean dessert which I have to mention it is bingsu which is made on ice. It tasted yum. And tried many foods like kimichi, riceballs, gimbat, pork cutlets, fish cakes, pajeon japchae.
Then we went to namdaemun market where I shopped some kids wear for my nephew and I purchased some household goods like a comforter, ceramic soap stands and some decorative pieces. Purchased some perfumes to gift my friends.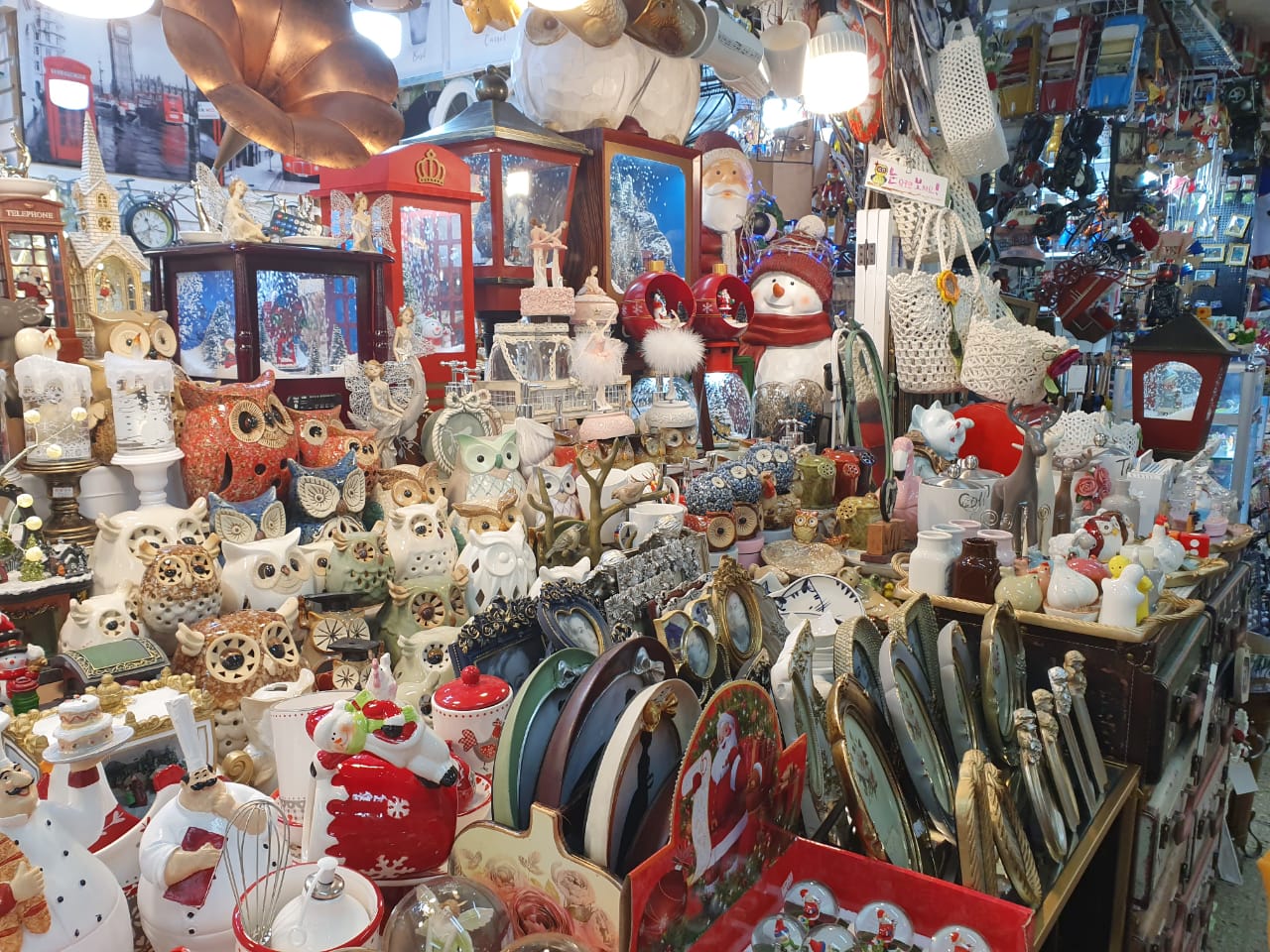 After a full day of shopping, we went back to our hotel. Our last night in Seoul ended up with a pub crawl tour, which was just a wow! It was very well organized with different people across the globe. In the pub crawl first we went to Itaewon dong area and we met out pub crawl organizer. He was super friendly. As soon as went he offered us free shots. Then we ordered a chicken starter which tasted yummy. We didn't get much chance to speak to more people in the first place, but later we hopped to the second place and other people in our group started to talk with us. Everyone out there were so friendly. We met an Indian couple who lives in the Philippines.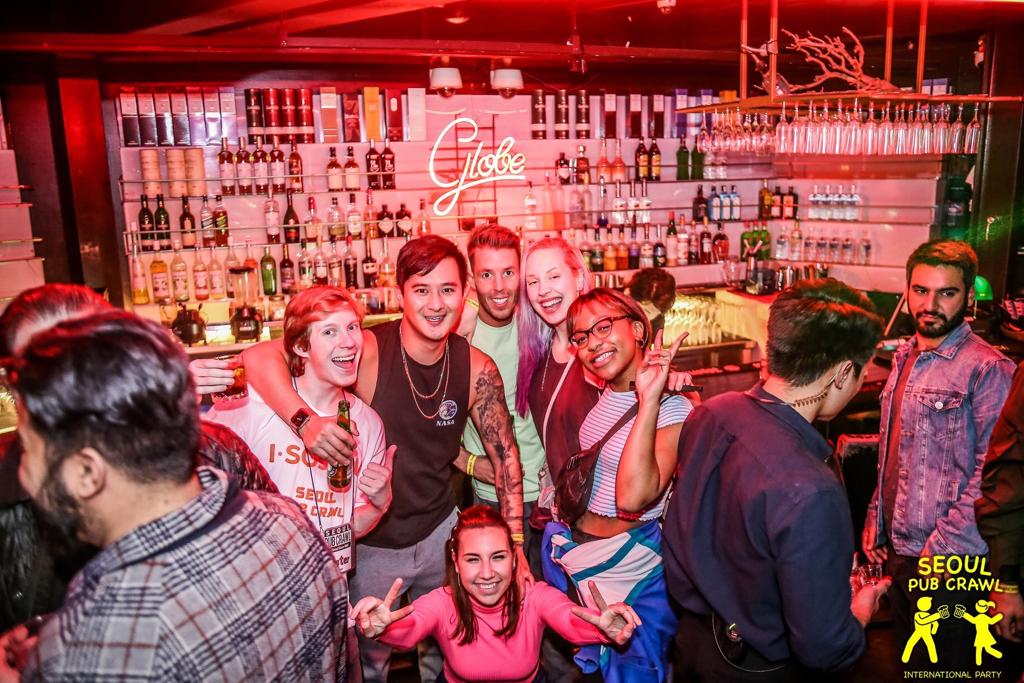 Then met a group of friends who were from France. Then we hopped to another pub where there was a huge dance floor we danced to some English numbers. And ate some Korean noodles along with some mocktails. Our last stop was at a club were everyone danced like crazy. And we came back to our hotel at 2 am in a cab which cost us ₹1000 per person, as it was late at night.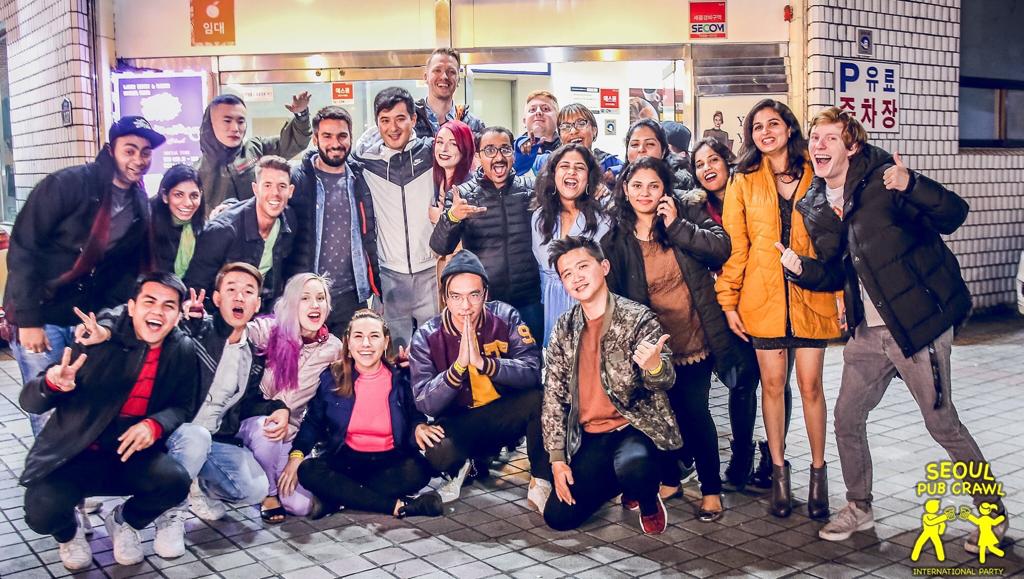 Day 9
This was the last day of our trip.  But before we head back to the airport, I just had to get some sweets for my friends and family back home. So I got the Korean traditional sweet Yong Su Yeom, which means Dragon's beard. It's made out of honey and white corn starch. After this, we set off. We reached Incheon airport in a jumbo taxi which cost ₹600 per person. With so many mesmerizing moments and thrilling experiences, we left back to Hyderabad from Incheon airport.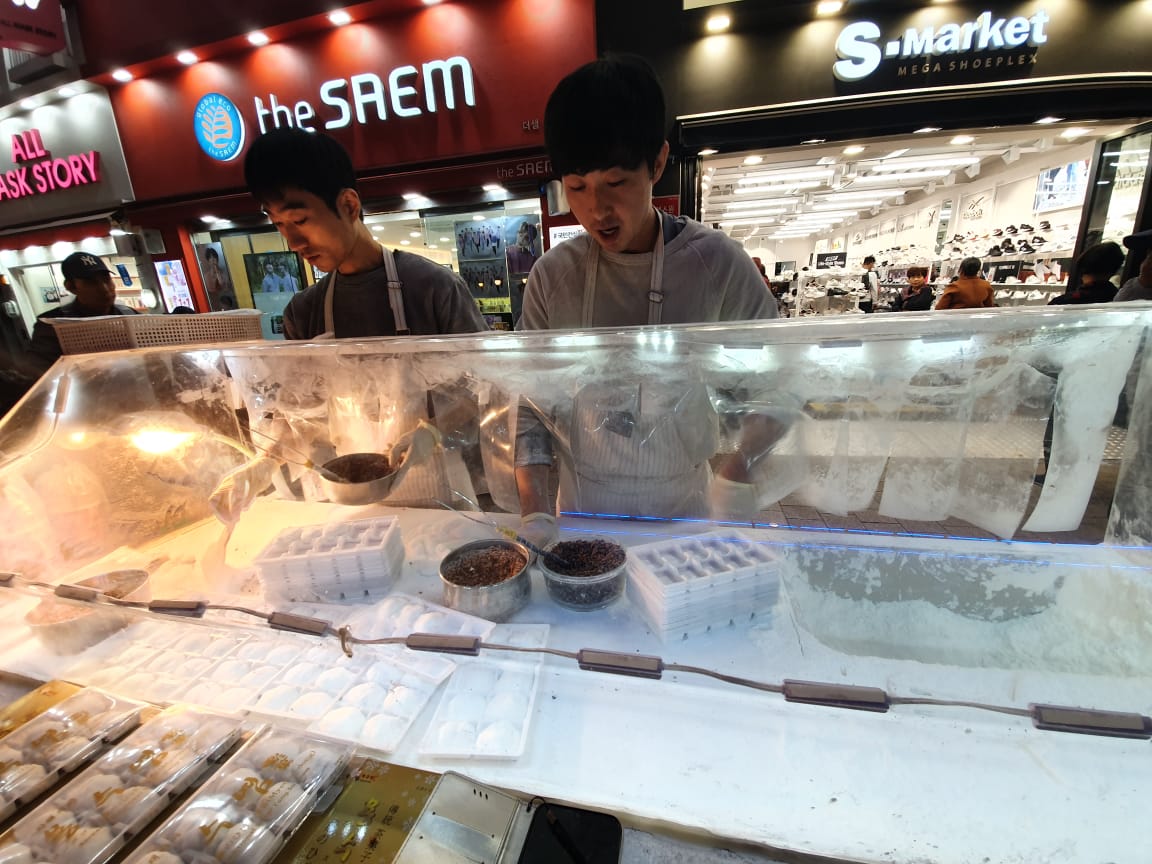 Although the trip was just amazing,  we had to face a hurdle on our first day in Seoul. I booked a luxury homestay for my 1st day in Seoul through booking.com. After reaching that homestay the owner did not respond for a long time and finally, after an hour we got hold of him. Then to our surprise, he mentioned that the home which we booked is no longer available and he can't do anything about it. And we immediately have to book another hotel in the same location. Hence if anyone is planning for a homestay please contact the host at least 2 days prior to your arrival. Hence I can mention this incident as some kind of an adventure on our trip. Talking about adventures did you know The Haesindang Park In South Korea Is Dedicated To Huge Dicks?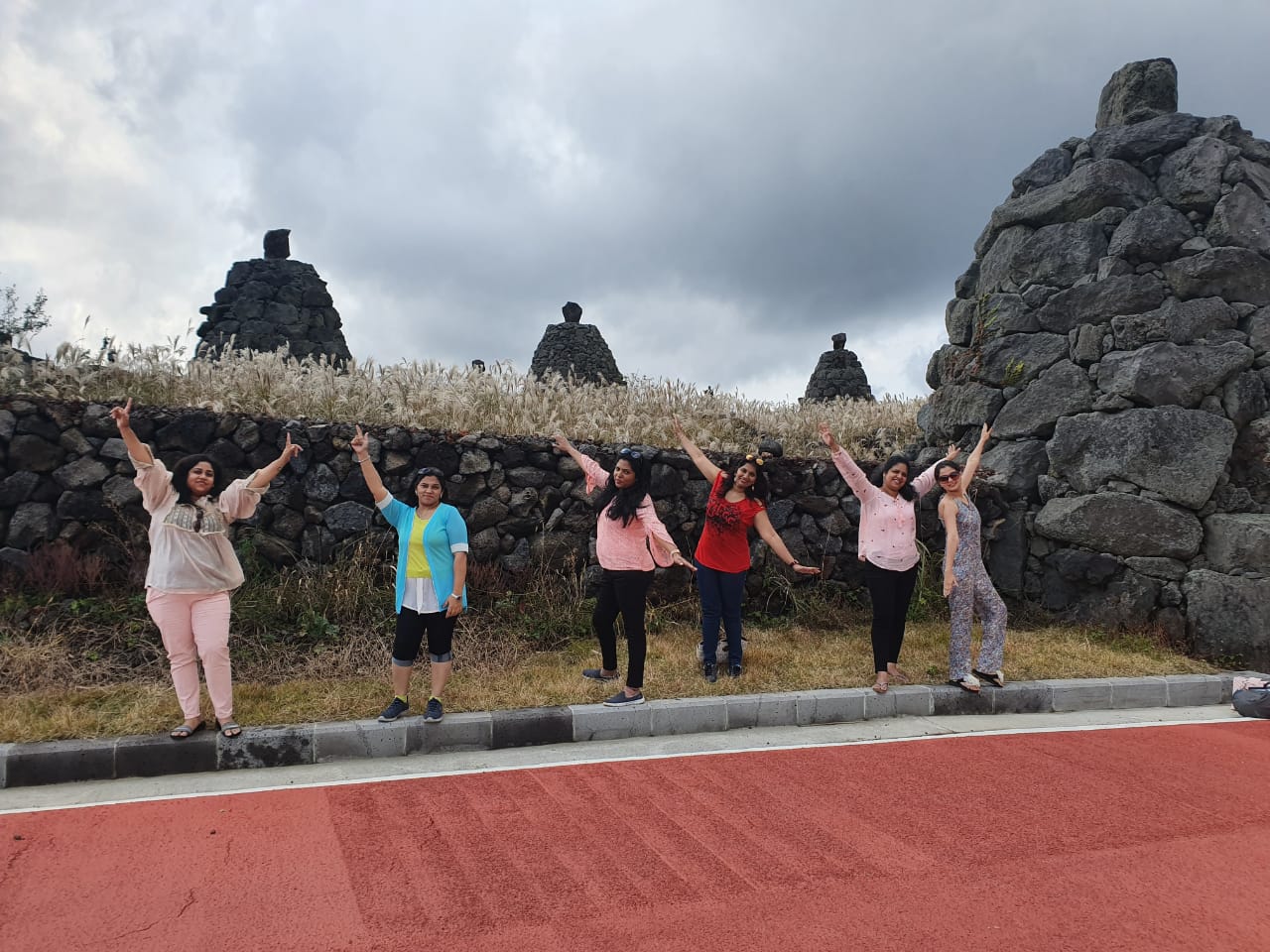 Let me also tell you that food is the best thing to try in South Korea. Their way of cooking all the meat and veggies is so unique. Especially their herbs and spices add a tangy taste to their food. If you are a foodie, who likes to try different cuisines, this is the place for you.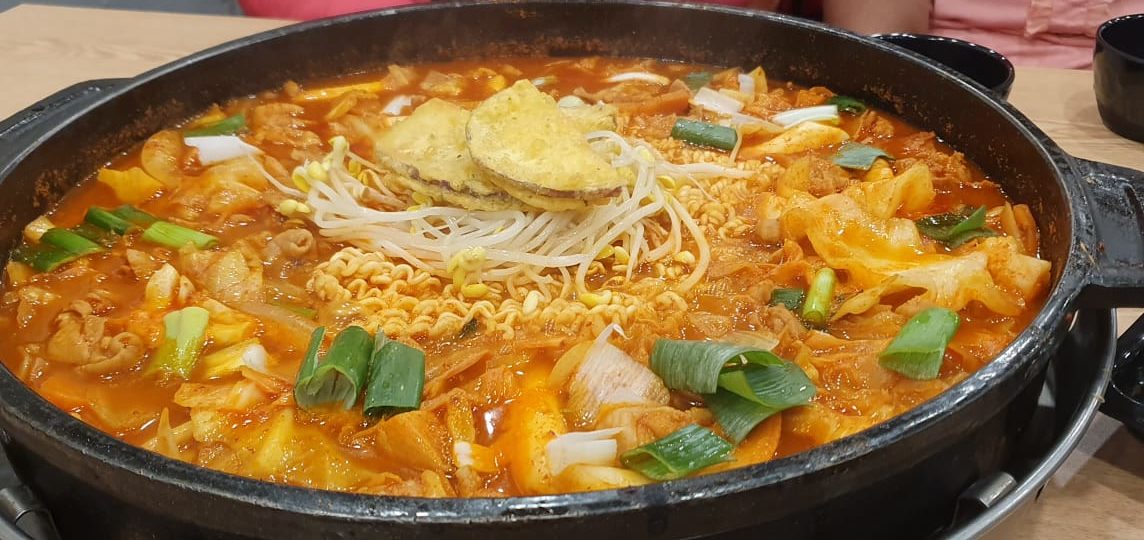 Budget For My 9-Days South Korea Trip
During the course of my 9 days trip, I spent around ₹70000 including flight tickets and visa. As I had mentioned before, the flight cost me around ₹36,000 and the Visa cost me around ₹2800. The stay at Swegpokal was around ₹4000 per person for 2 nights and the stay at Jeju Sun and Casino hotel was around ₹2100 for 1 night. The stay at the Marriott hotel cost me ₹9000 per person for 3 nights. When it comes to sightseeing, day trips and experiences, it all cost me around ₹5000. The internal transfer to Jeju was around ₹2600. The cabs cost me around ₹9000.
In the trip, I didn't include my food cost, as we carried most of the food from India and even bought instant noodles from the convenience stores in South Korea to save our budget. If Apart from this it cost me ₹5000 for around 5 to 6 meals in restaurants.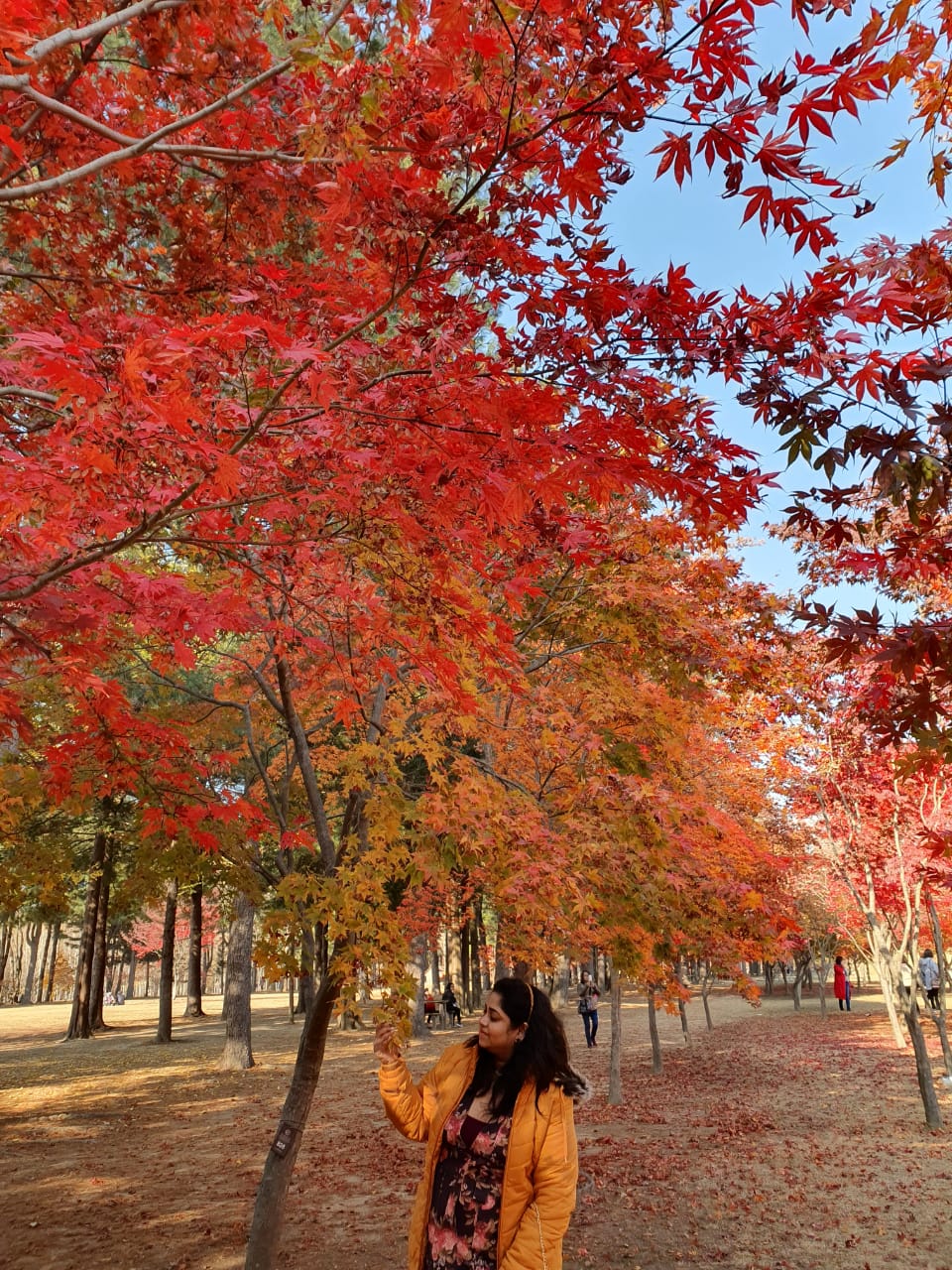 Tips For People Visiting South Korea
I want to suggest a few tips for people who are planning their vacation to South Korea.
The main problem with that country is no one knows English. Hence, I recommend everyone to use a language translation app in order to communicate with locals.
Google maps won't function properly so u can use apps like kakao maps.
If you are planning to book any day-trips or activities I suggest you use klook app for these bookings, as it offers the best price when compared to other sites.
If u want sim card or wifi card they are available in the airport for a cheaper price. For us, it cost ₹2400 for two wifi devices with which 6 gadgets can be connected. Do keep these in tips in mind when you decide to go to South Korea, let me tell you I had a blast of a time, and I'm sure you will too.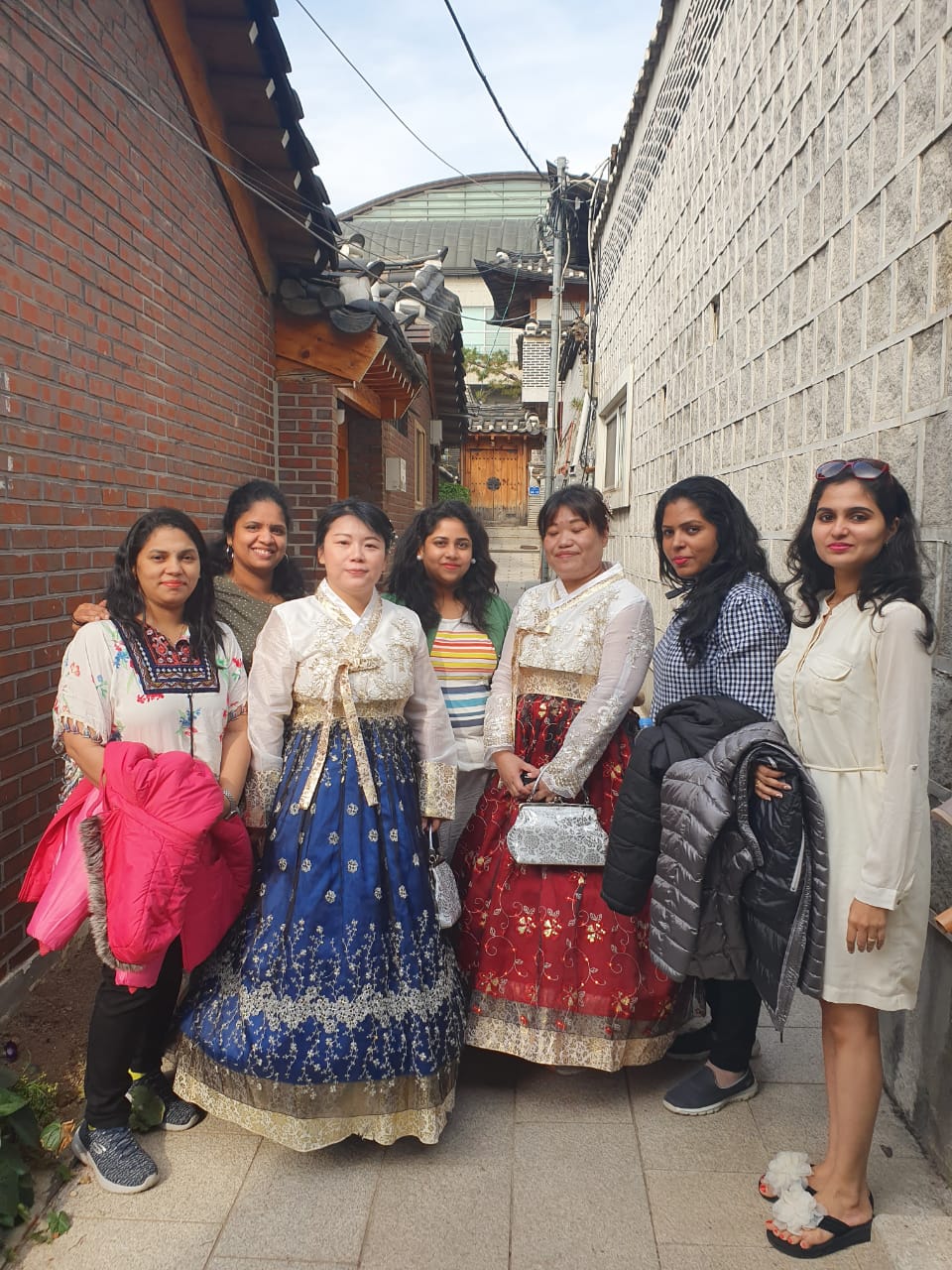 Message For Fellow Travellers
Finally, I would like to say that if u are a fan of Asian style living and would like to try a different custom, then South Korea is the place for you. I would like to recommend this place for its fall colours and pleasant temperatures in November. People are very friendly. Kpop is the main thing. I can say that shopping is the best thing. I had visited many Asian countries but South Korea got its own uniqueness. I can mention this as the mini US.
This article was contributed to Curly Tales by Priyanka Reddy. If you have an article or similar experience to share, do write to us on hey@curlytales.com