It's said that blessed are those people who witness heaven while they are on earth. Now you can consider me fortunate enough because if there is any place which is known as heaven on earth, it's Kashmir. There are times when before travelling, your plan gets cancelled, almost. I was fortunate as I got the opportunity to visit the most heavenly destination in India. When I reached Srinagar in Kashmir, my driver Sartaj mentioned something interesting about the climate. He said "Chandigarh ka fashion, Kashmir ka Mausam, Biwi ka Mood aur Kamal ka Phool, Ispe bharosa kiya nahi ja sakta". For me, this meant that the climatic conditions in Kashmir can never be trusted.  Earlier, I was going to cancel my trip because of the very poor climatic conditions here. But as soon as I was on the roads of Srinagar, I was mesmerised by the gorgeous view.The beauty of Srinagar captivated me, and I couldn't help but let go of the travel fatigue. And soak myself in the beauty of Srinagar.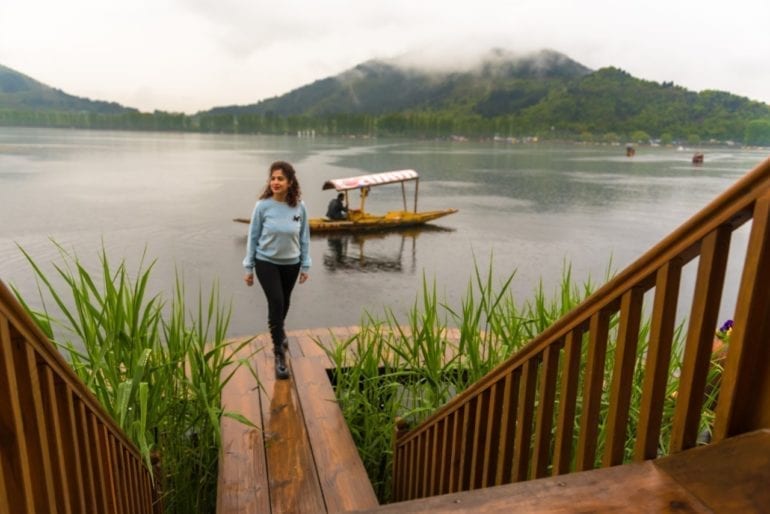 Dal Lake Is Located In The Heart Of Srinagar
Who hasn't heard about the iconic Dal lake of Srinagar? Dal lake is a very popular tourist attraction in the hill station. Everything about this place reflects its uniqueness.  Dal Lake has many houseboats, fondly called floating palaces. Dal lake is the heart of Srinagar. It's also known as Srinagar jewel or the jewel of Kashmir's crown. Moreover, it's the most popular lake in Kashmir, but not the largest one. Because the largest lake of Kashmir is the Wular Lake in Bandipora. To enjoy Dal Lake to the fullest, I checked into the mesmerizing and luxurious houseboat, Sukoon.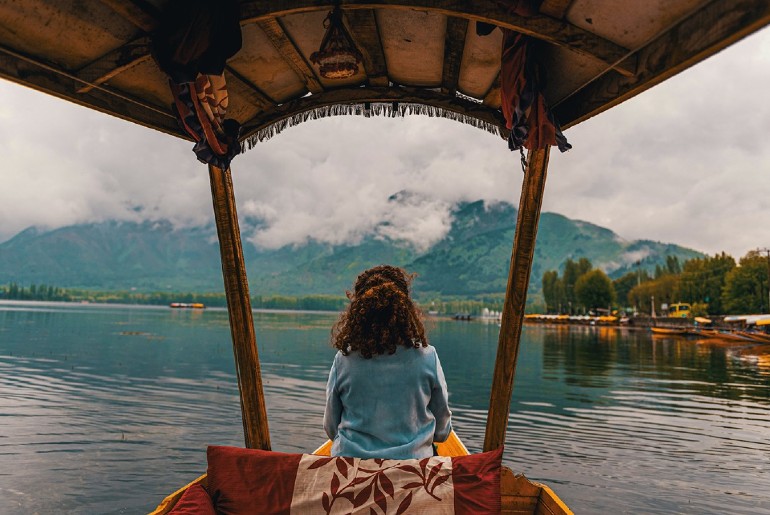 A Luxurious Houseboat Stay At Dal Lake
Surrounded by lotuses, Sukoon is moored on the beautiful Dal Lake. It's perched right in the heart of the verdant Kashmir Valley, surrounded by the pristine peaks of the Himalayas. The houseboat sits amidst the beauty of nature and enjoys breathtaking views of the snow-covered peaks of the Pir Panjal mountains. It was the Maharaja of Kashmir who first allowed the nineteenth-century British visitors to live in houseboats. Sukoon brings this traditional concept of a residential houseboat into the modern era, while losing none of the charms of history. Spacious and stylish, it has five en-suite bedrooms, each one named after the famous Mughal Gardens. There is a rooftop restaurant on this boat where you can experience dining with a view in the true sense. I can spend hours here.
Shikara Ride On Dal Lake
Every houseboat has its own Shikara, which departs the guests on the other side of the lake. Here, you will witness the charm of Kashmir. I spent my time talking to the people around, enjoying the breathtaking view and sipping on a hot cup of chai. It felt like a beautiful dream. Every time I go out, I ensure that I chat with locals. The warmth, the beauty of watching their city from there eyes is the only way to witness any travel destination.
It is truly said that the real beauty of Kashmir, not just lies in nature but also in the people, their heartwarming stories and their sweet words. The shikhara boatsman made a beautiful necklace out of a lily leaf for me, what sweet gesture!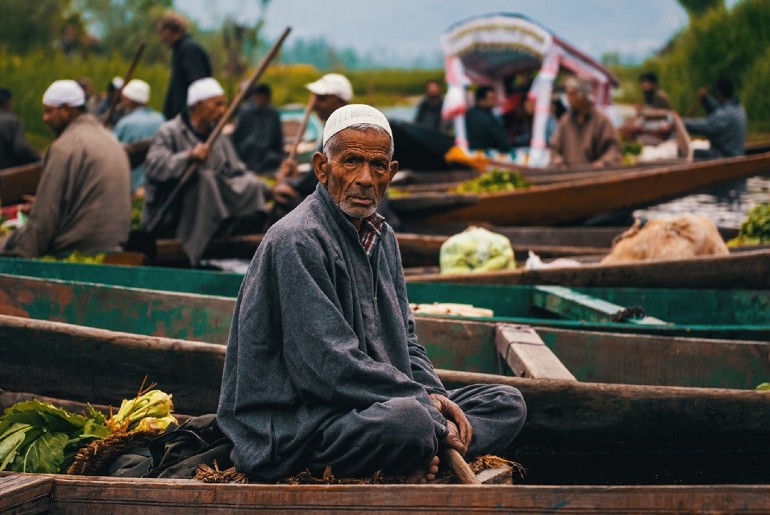 Also Read: Choose Srinagar's Floating Market Over Bangkok's
Iconic Maharaja Hari Singh Palace Is Now A Hotel
While you travel, shopping can be your biggest distraction. But not for me, my agenda was very clear. I wanted to explore Srinagar to the fullest. So, Sartaj took the car out and we were on our way to Maharaja Hari Singh's palace. You would have definitely heard of him. He was the last ruling king of the princely state of Jammu & Kashmir. He had 4 wives. For his big family, he had a big house. When in Srinagar, you must visit Maharaja Hari Singh's beautiful palace which is now converted into a hotel. It really felt palatial.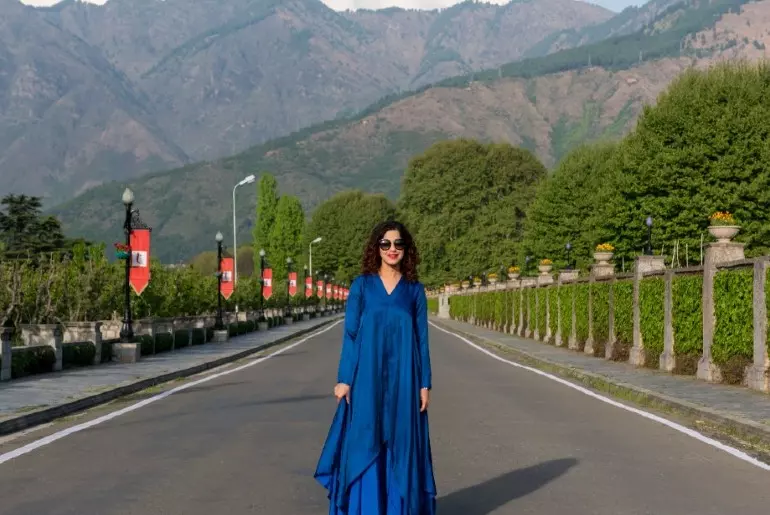 Well, today this palace is no more a palace. It's a hotel, the Lalit Grand Palace hotel. The walls of this palace tell you its story. I explored the king's room, which was very lavish with 4 bedrooms. It's believed that on one side of the palace, rests a Tawi river. And on the other side, there is a goddess Vaishno Devi's temple situated in the lap of Trikuta hills. I also got an opportunity to enjoy brunch while sitting in the lawn of this palace. Years ago, Mahatma Gandhi and Maharaja Hari Singh met in this palace. For more palatial hotels, do visit Jaipur to experience a luxurious stay. 
Srinagar is truly beautiful. And every aspect of this place shall remind you of its unmatchable beauty. I visited Kashmir.  And now I know why it's called heaven on earth. I feel blessed that I witnessed this heavenly abode once in my lifetime. Moreover, I was really fortunate to also explore Srinagar through the eyes of a local. Check out this video to see my experience.