Bangkok has many floating markets like the Amphawa Floating Market, Taling Chan Floating Market and Tha Kha Floating Market. These markets are known all over the world for diverse varieties of exotic fruits, vegetables and spices. But we have something in our homeland which is similar to these markets, yet much more splendid. And that's the magnificent floating market at Dal Lake, Srinagar. Nestled in the heart of Kashmir, Srinagar's floating market is considered to be one of the best floating markets in the world. There's a rarefied serenity even amid the hustle and bustle of this market, which will linger on your mind for a lifetime. And that's why we think that you must go #Vocalforlocal and choose Srinagar's floating markets over Bangkok's.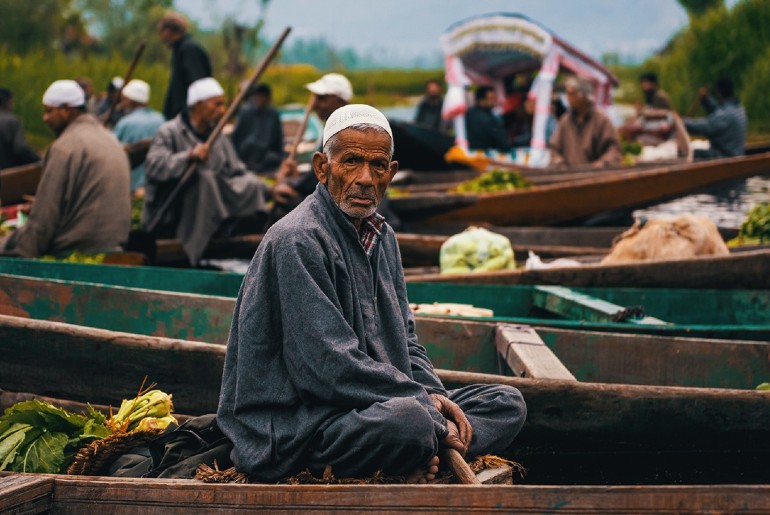 Witness The Himalayas At Srinagar's Floating Market
The most mind-boggling aspect of Dal Lake is that it will give you a soul-captivating view of the majestic snow-capped Himalayas. In fact, this is the only floating market from where you can view the Himalayas. If you visit Bangkok, you'll have the thrill of being on a foreign trip but you won't be able to experience this magic over there. Also, once you visit Srinagar, you can reside in a houseboat for a day or two or watch the gorgeous sunset behind the mountains that surround the lake.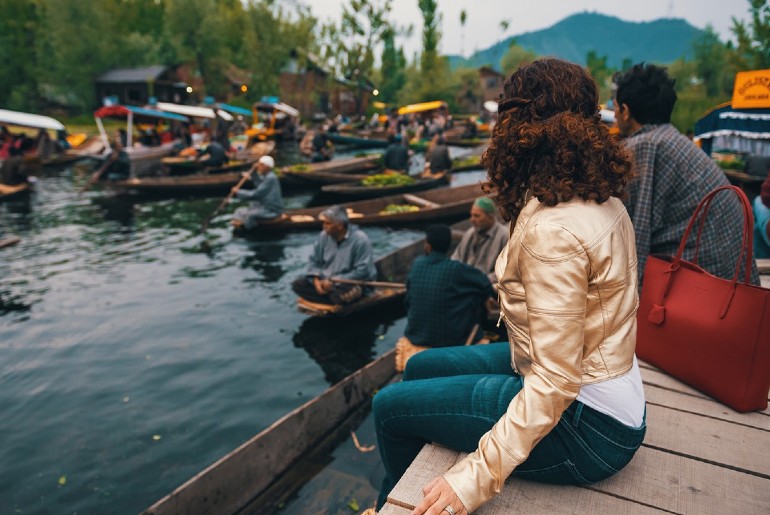 Also Read: Why Andaman's Radhanagar Beach Better Than Maldives
The floating markets in Bangkok are popular for fruits. On the other hand, Srinagar's floating market sells a wide variety of vegetables like cauliflower, aubergine, Kohlrabi, turnip, tomatoes and lotus stem. These vegetables are known for their organic tastes since they are cultivated only by using natural fertilizers. The vegetable cultivators assemble early in the morning at a place called 'Gudhar', which means gathering. The selling of vegetables usually takes place between 5 AM and 7 AM.
Enjoy The View Of The Floating Shacks And A Book Cafe In The Middle Of The Lake
Apart from the floating boats that sell a wide array of pretty flowers and vegetables, you will spot many floating shacks as well on this lake. These shacks sell traditional handicrafts, curios, iconic Kashmiri shawls and ponchos.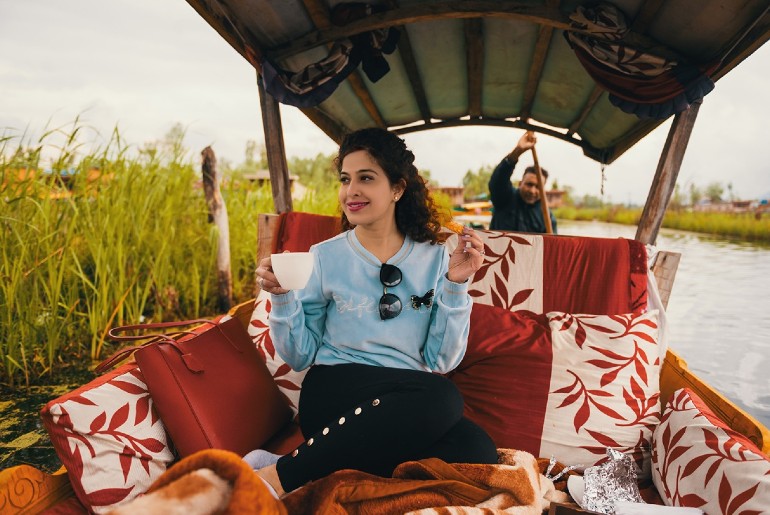 Also, there's a cosy, porch-style book cafe, named Gulshan Books, in the middle of the lake. It has more than 80,000 books across diverse genres. This bookstore-cum-cafe can be reached only by taking a boat. With wooden bookshelves and quaint Kashmiri furnishings, the decor of this cafe will leave you utterly spellbound.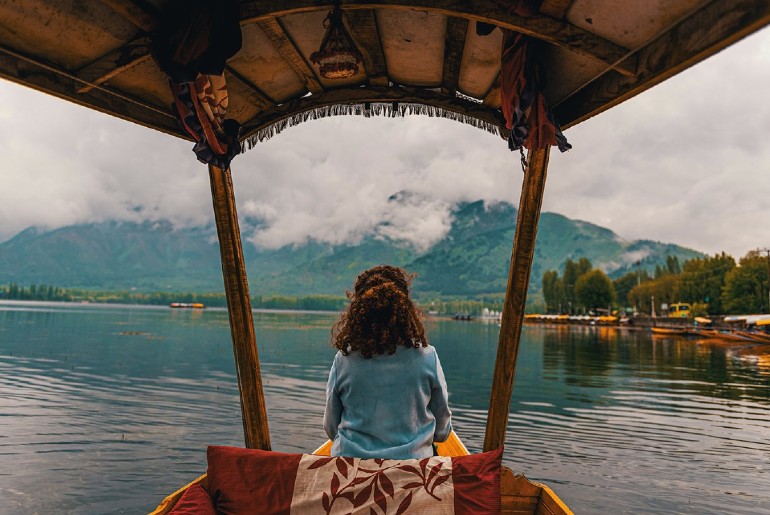 Also, you can sit on its balcony, take sips of piping hot coffee and feast your eyes on the grandiose lake. Speaking about other cafes, if you're a Chai lover then visit Chai Jaai in Srinagar where you can Sip Over 60 Varieties Of Chai At Chai Jaai In Srinagar
When you're in Jammu do visit Skyview Patnitop during winters. Explore this snowy adventure destination which features India's highest ropeway, a magic carpet and zip-lining!  If you're wondering about the floating market in Srinagar, let's tell you that you can't find gorgeous floating markets in chilly areas anywhere but in India.
When it comes to Srinagar's floating market, you'll have the opportunity to glide with grace on the lap of mother nature! So, once all this ends, take some days out of your busy schedules and rush to this paradise on earth! When you plan to visit Srinagar, do try these amazing dishes.