The beaches of Maldives are certainly alluring. They have clear blue waters, white soft sand and a serene aura like no other. But why travel all the way to the Maldives when Asia's best beach is in India? Nestled in Andaman's Havelock Island, Radhanagar Beach is awarded the best beach in Asia and the 16th best beach in the world in TripAdvisor's Annual Travelers' Choice 2019.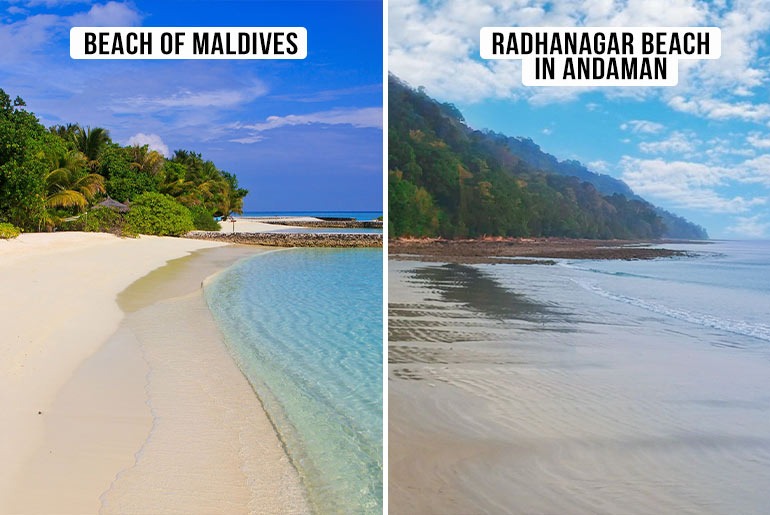 You want a picturesque sunset, emerald blue waters, a perfect picnic spot? Well, you can get everything and more in India's Radhanagar Beach, that too without spending a bomb. Andaman's Radhanagar also has an edge over the beaches of Maldives as it offers you seclusion, despite its popularity. So we're here to tell you why you must go #Vocalforlocal by choosing Andaman's Radhanagar beach over the Maldives.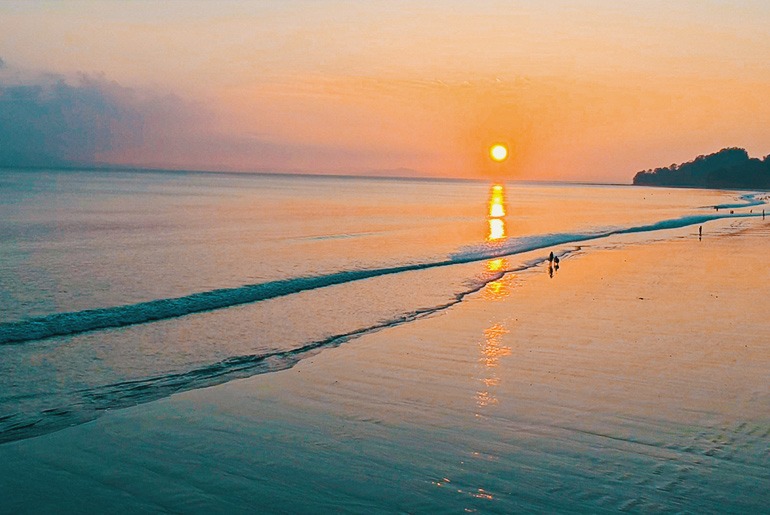 Why Is Andaman's Radhanagar Beach Better Than The Maldives?
For starters, visiting Radhanagar Beach in Andaman is super affordable. And even though it's Asia's best beach, you will seldom find crowds here. The best part of a vacation is more interaction with nature and less with other people, right? Whether you want sun, sand and water activities, you will definitely get it cheaper in Andaman than in the Maldives. Get this straight, the Maldives is not a budget destination, but Andaman is.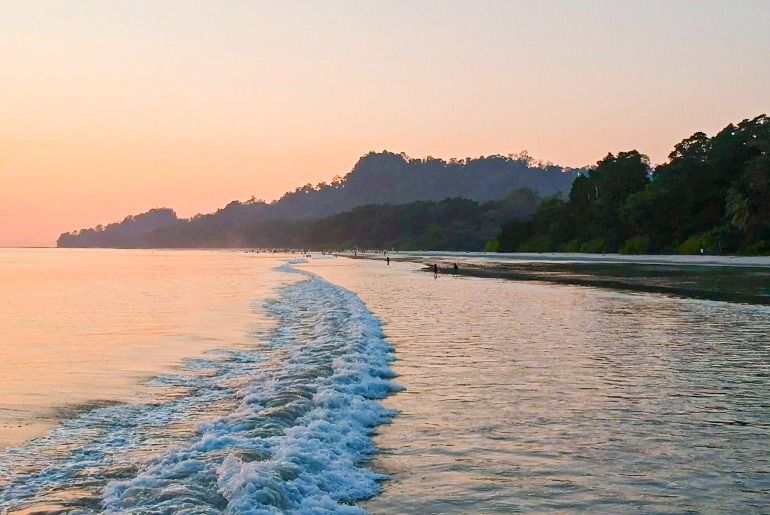 With white soft sand to sink your feet in and a glorious horizon that submerges into the vast  waters, Radhanagar Beach offers you nothing short of a spectacle. If the surrounding rainforest trees gives a tropical vacation feel to families then the turquoise splashing waters spells in a mood of romance for honeymooners. And when it comes to adventurers there is no dearth of water sports here.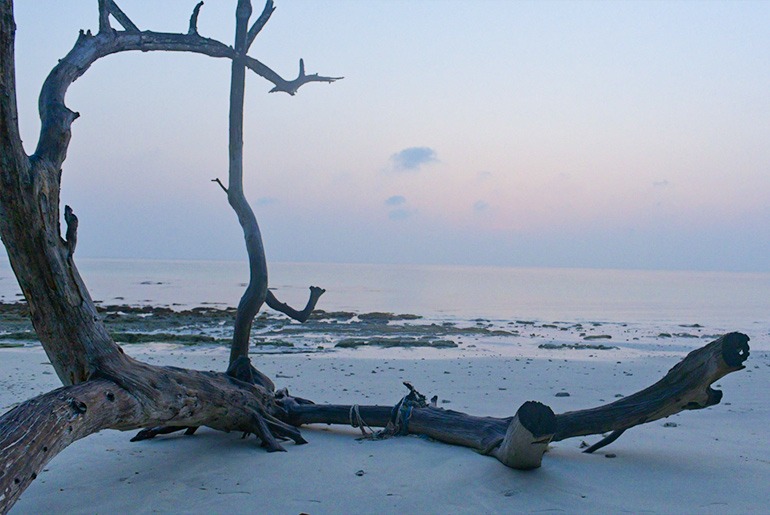 A watersports centre at the Radhanagar beach gives tourists a chance to hire snorkelling, scuba equipment and boats at inexpensive prices. However, this isn't the case in the Maldives where renting water sports gear might burn a hole in your pocket. Apart from this, Radhanagar beach is used to beginners who've never touched scuba diving gear before. It truly is an excellent place for beginners. So you can try your first-ever splash at water sports here in Andaman with the guidance and understanding of qualified trainers, without spending a bomb.
Also Read: India's Radhanagar Beach In Andaman Voted World's 16th Best Beach
If the beaches of the Maldives has mysterious, exuberant sea creatures, then the Radhanagar beach is no less. Dotted with large turtles, fishes and swooping dolphins, this beach has an exotic marine life. You can literally have your 'Finding Nemo' moment when you go diving here. From the orange and white striped clownfish, butterfly shrimps,  sea cucumbers to the damselfish, it's a whole new world under the sea. Radhanagar Beach on Havelock Island is truly a diver's delight thanks to the picturesque coral reefs here. When divers from all across the world venture here, then why must you choose the Maldives right?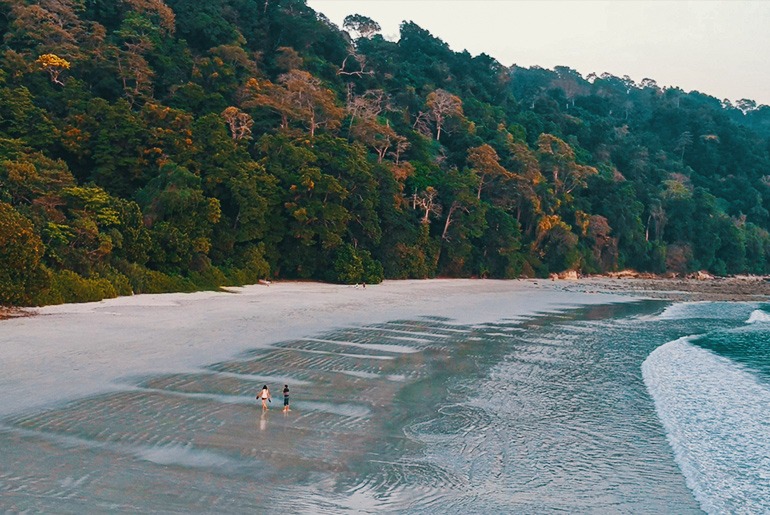 Tourists going to the Maldives can only go to the islands there which are exclusively meant for tourism and stay in the resorts provided. But if you wish to venture to the inhabited islands, where the locals live, then you do need permits, over and above your visa. The people of the Maldives are predominantly Sunni Muslim, and they wish most rightly so that tourists must abide by their culture. So if you want to cut loose, you can only do so in the tourist specific islands of the Maldives, not anywhere else. When it comes to the Andaman, you can go on a total chill mood and wear whatever you like, do what you please on the Radhanagar Beach.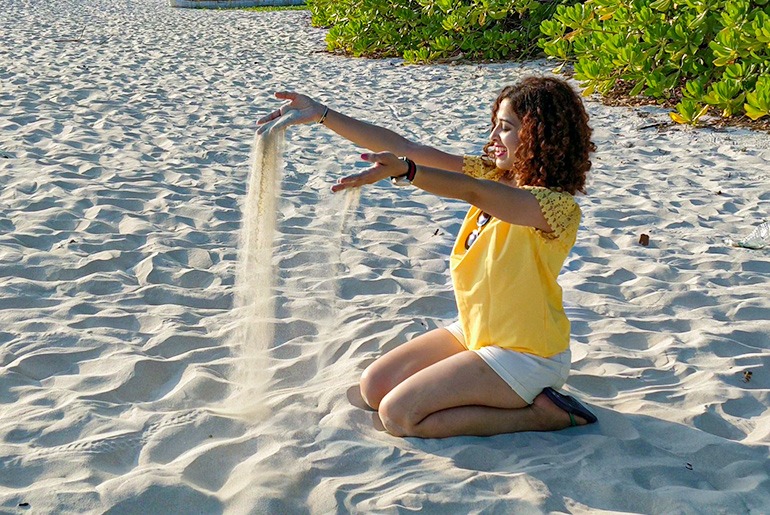 If you wish to go to the Maldives, let's tell you permits are a tricky thing. You need to first convince the officials that you can afford a vacation in the Maldives to get a 30-day visa. Over and above this, if you want to get adventurous and visit the islands inhabited by the locals then you need more permits. As an Indian to visit the Andamans you don't need any visas, except for the Nicobar Islands and tribal areas. This is understandable. So you can travel visa-free and hassle-free to Asia's best beach in the Andaman. Did you know Cellular Jail at Andamans Is The Most Dreaded Prisons In India?
How To Get To Radhanagar Beach In Andaman?
Radhanagar Beach is easily accessible from Port Blair, the capital of Andaman and Nicobar Islands. You can take a flight from any major city in India to the Port Blair International Airport. From Port Blair, you must first board a catamaran called Makruzz to Havelock Island from Swaraj Dweep dock.
This will ferry you to the Swaraj Dweep Island, which is 10km away from the dock. From here take an auto, cab or two-wheeler to reach Radhanagar beach. This is a straight road, so you can navigate your way easily. Public buses and shared jeeps are also available but only at fixed timings. Here are Top 10 Reasons To Visit Andamans
What's The Best Time To Visit Radhanagar Beach?
The best time to stroll around this beautiful beach is during winter months, that is from October to February. The climate will be mildly cold, ranging from 15 to 34 degrees Celsius. The weather will be pleasant and you can enjoy the beauty of this beach to the fullest.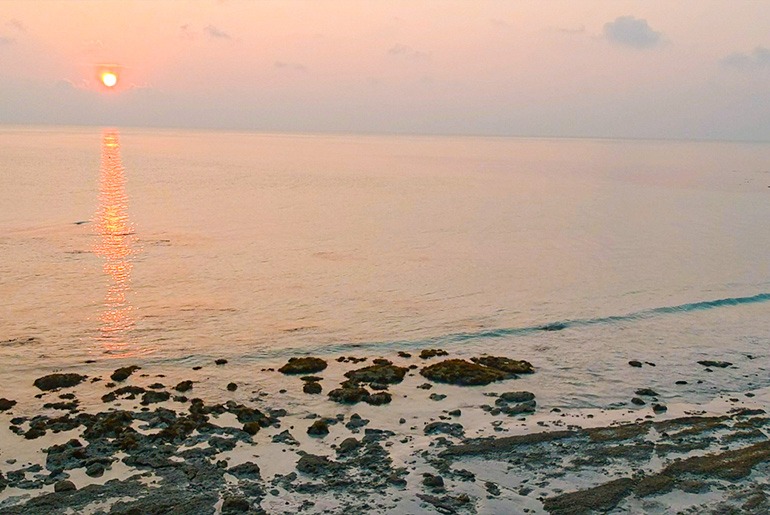 Things To Keep In Mind When Going To The Radhanagar Beach
The beauty of Radhanagar Beach lies in its sunrise and sunset. So to explore the beach and embrace its divinity visit the beach at 5 am to avoid crowds and enjoy the captivating sunrise. The sunsets are beautiful, but during sunrise, you can experience seclusion. And if you want to spend quality time here, then do avoid visiting this place between 10 am to 4 pm, as it can get crowded then. Radhanagar Beach might be the best in Asia and the 16th best in the world, yet there is no entry fee.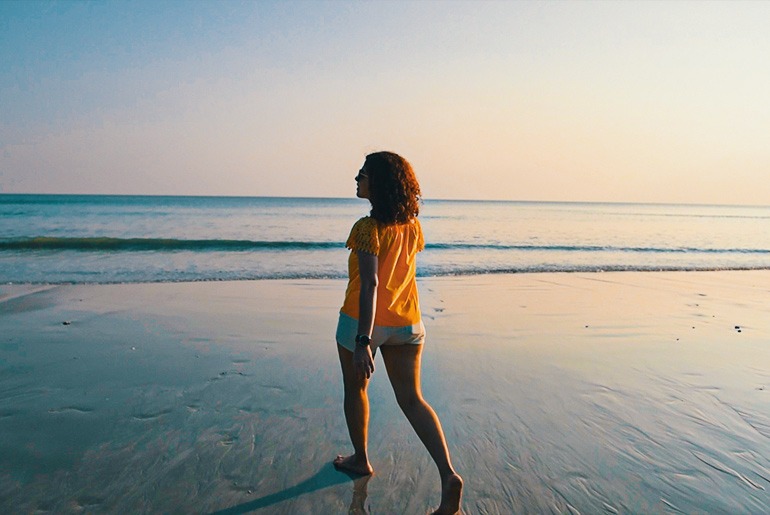 Do carry a beach towel, bed sheet, sunscreen lotion, quick-drying towels and a pair of flipflops to get the total beach experience here. There is no dress code to follow, but it's always advisable to dress decently, especially while exploring the local markets to avoid unnecessary stares. But the most important thing is, do not forget to splash in the clear waters, spend a meaningful time of solace and soak in the mesmerizing sunset here. One of the best beaches in the world, is here in India. And what better way to pay tribute to our country, than by visiting here?