This might have been one of the biggest news for UAE Residents stuck in India ever since the pandemic struck! UAE expats stuck in India have started returning home from 12 July. India and UAE have allowed their airlines to carry people authorised to travel between the two countries. The scene at Dubai International airport was a rather emotional one, as the first Air India flight, AI1975, from Delhi, landed at Sharjah International Airport at 10.30 am on 12 July.
Air India announced that Federal Authority for Identity and Citizenship (ICA) approved UAE Residents can travel on the Vande Bharat Mission flights operated by it and AI Express from 12-26 July. However, the journey comes with a host of approvals and protocols. Here's a step-by-step guide to approvals, PCR test and flights.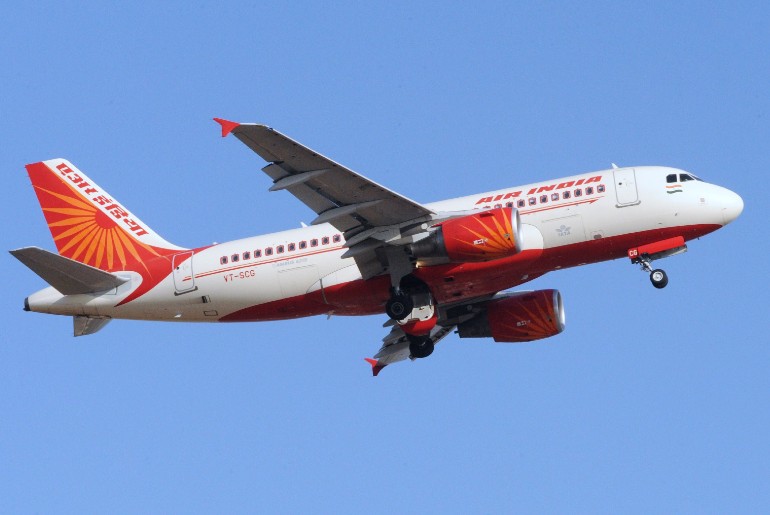 Meanwhile, Emirates Announces Mandatory Covid Negative Certificate For Travellers From 10 Countries. 
1. Approvals
There has been a lot of confusion if residents traveling back to the UAE must secure approval from GDRFA or ICA. The UAE government has issued clarification on the same. Residents who are returning to Dubai or Sharjah from India, must get a valid pre-departure approval from the General Directorate of Residency and Foreign Affairs (GDRFA).
On the other hand, those entering Abu Dhabi or any other airport in the country must have a valid approval from the Federal Authority for Identity and Citizenship (ICA). Besides, Air India Express on its website clarified that only those who hold a valid resident permit can book tickets on these flights.
2. Documents To Carry
For Residents Returning To Dubai
A valid approval from the General Directorate of Residency and Foreign Affairs (GDRFA)
A Valid Negative Covid-19 PCR test report from a government-authorized laboratory
Download Covid-19 – DXB Smart App
Health Declaration and  Quarantine Undertaking forms to be filled and submitted at the Dubai Airport on arrival
Passengers will not be permitted to travel if the ICA or GDRFA approval has expired
For Residents Returning To Abu Dhabi & Sharjah 
All documents for residents returning to Abu Dhabi will be the same as for Dubai. However, residents returning to Abu Dhabi must get approval from ICA. Those returning to Sharjah must have valid approval from ICA or GDRFA.
3. Covid-19 PCR Test
Residents travelling back to Sharjah, Dubai or Abu Dhabi must carry a valid negative covid-PCR test report. The test must not be older than 96 hours, prior to departure.
4. On Arrival In UAE
Dubai: Upon arrival in DXB, all passengers must take a PCR test and stay in their residence until the test results are out. Those who test positive must undergo isolation and follow the Dubai Health Authority guidelines.
Abu Dhabi: PCR testing and temperature scanning will be done.
Sharjah: PCR testing will be done on arrival.
5. Can people with a work permit or a visit visa travel?
NO. At the moment, only resident permit holders are allowed to return to the UAE from India- between 12- 26 July.
List Of Flights
A list of flights have started operating from India to the UAE as of 12 July. Etihad, Emirates, Air India, Spicejet and Air Arabia are scheduled to provide services to various Indian cities. Etihad, Fly Dubai, Air India & More Airlines Announce Reopenings. 
Here is the list of flights that have been announced so far.
Emirates – Flights to five Indian cities
– Bengaluru: Twice daily
– Delhi: Twice daily
– Kochi: Twice daily
– Mumbai: Thrice daily
– Thiruvananthapuram: Once daily
Etihad- Services to six Indian cities from 15-26 July
– Mumbai: Daily
– Delhi: 6 times a week
– Chennai: 5 times a week
– Bengaluru: 5 times a week
– Kochi: Twice a week
– Hyderabad: Once a week
On that note, Etihad Trials 'Contactless' Technology At Check-In- here's how it works.
Air Arabia- Services to 10 Indian cities
-Ahmedabad
-Bengaluru
-Coimbatore
-Delhi
-Kannur
-Kochi
-Kozhikode
-Lucknow
-Mumbai
-Thiruvananthapuram
Air India Express- Multiple flights to Abu Dhabi, Dubai and Sharjah
– Kannur to Dubai
– Thiruvananthapuram to Dubai
– Kozhikode to Sharjah
– Delhi to Abu Dhabi
– Delhi to Sharjah
Air India has also resumed 36 Flights Between USA And India From July 11 To 19. However, international flights for the public remains suspended till July 31. 
#FlyAI : Kind attention please, an important update regarding flights between India and USA under Vande Bharat Mission. pic.twitter.com/O56TqBldvb

— Air India (@airindiain) July 5, 2020
SpiceJet- 4 flights from India to Ras Al Khaimah
– Delhi
– Mumbai
– Kozhikode
– Kochi
Guidelines To Follow
Travellers must ensure their PCR tests are valid. Note that the validity of the test is considered once you give the sample, not after the results are received. Test must be done only at ICMR-accredited test centres. Results from other centres will not be accepted. Its better to get the PCR test done before you book your tickets.
If the city you are travelling from in India, is under a lockdown, you are still permitted to travel to the airport. However, those who need to travel from one state to another, apply for an online e-pass on https://serviceonline.gov.in/epass/
Arrive early at the airport.
Carry a sanitizer.
If you're travelling with kids, ensure they wear masks
Pre-packed food is provided in the flight
Upon arrival at DXB, all passengers are given a small pouch with the testing kit. After immigration, passengers must head to the covid testing area, where a nasal, swab test will be done. The airport authorities then explain how the Covid-19 Dubai app works, and test results will be sent via the app.
Home quarantine is recommended until test results are received
That said, could The Future Of Airplanes Be Double-Decker Seats? Read on to find out.
Checklist Of Documents
Valid GDRFA approval for those travelling to Dubai & Sharjah
Valid ICA approvals for those traveling to Abu Dhabi. Passengers with ICA approval can enter all airports in the UAE
Negative PCR test result
Health and declaration forms to be filled upon arrival
Passport & a valid flight ticket
Until you can fly again, here are some weird virtual tours that you can take from across the world.