Under 140 Characters
The Indian Railway Catering Tourism Corporation Limited (IRCTC) is in talks to soon launch hotel pods for its passengers.
What Is It?
The increase in population and reduction in space has forced mankind to come up with ways to make optimum utilization of space, and cozy sleeping pods are one of them. Just in time IRCTC has realized the importance of such pods and is going above and beyond to make this project a successful affair.
Sleeping pods are seen across the whole world from Japan to United States, as a matter of fact even Mumbai got its first pod hotel named 'the Urbanpod' in the year 2017.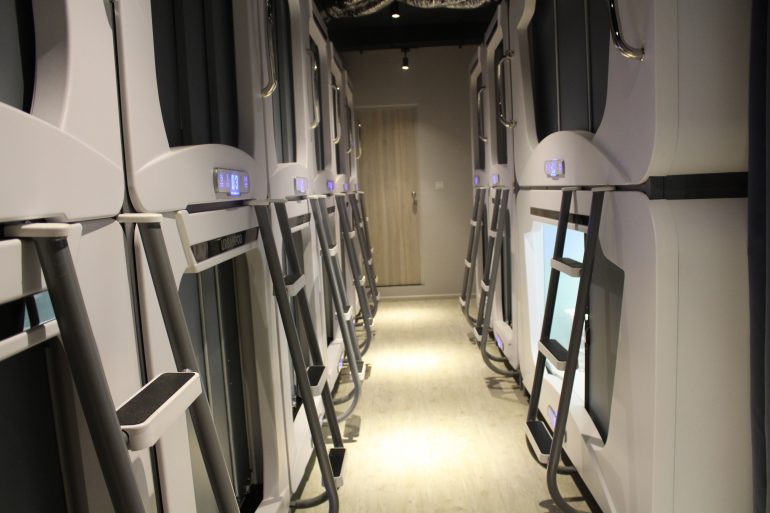 What Else?
IRCTC has proposed to set up a similar next-generation air-conditioned lodging for its railway passengers. Such affordable pod hotels will provide the passengers with a more relaxed stay than the existing retiring rooms. The IRCTC spokesperson has communicated that the corporation has identified land next to the Mumbai Central station which would be perfect for the Pod hotel.
This 30 pod hotel would be perfect for passengers who are looking for a luxurious stay for about 7 to 8 hours and would consists of pods of the size 5 feet by 7 feet. These pods would come with various amenities such as, temperature and light control, USB ports, power sockets, Wi-Fi, personal lockers etc. A rough sum of about Rs. 2,500 is going to be charged for the individual pods and the same will also depend on the number of hours the passenger will stay in the pod.
Approval from Western Railway on the entire project is still awaited.