With the arrival of the vibrant spring season, Kashmir is all set to welcome tourists. From reopening the shikhara rides, the Badamwari garden and the tulip garden to organising a plethora of cultural activities, Kashmir is looking forward to a flourishing spring tourist season. The aromatic Badamwari garden, which is witnessing an almond bloom, reopened on March 21. The tourism department had also organised a cultural programme to announce the reopening of the garden for the public.
Also Read: I Love My India: Exploring Srinagar With A Local Taxi Driver
Kashmir Reopens Shikhara Rides, Badamwari Garden and Tulip Garden For Spring
The heaven on Earth, Kashmir, is gearing up for a prosperous spring tourist reason by reopening Badamwari garden, tulip garden and shikhara rides. According to a Hindustan Times report, Tourism Director Ghulam Nabi Itoo told ANI,  "Festivals are lined for the upcoming tourist season. We have made arrangements for the tourists to experience local traditions and customs."
View this post on Instagram
Indira Gandhi Memorial Tulip garden, which did not open in 2020 due to COVID-19 lockdown, will welcome tourists this year with numerous colourful tulips overlooking the Zabarwan mountain range. The authorities had planted around 15 lakh tulip bulbs in the garden last year, as reported by the Director of Floriculture Department, Farooq Ahmad Rather to The Kashmir Monitor. A few days ago, the Stunning Kud Tulip Garden In Jammu & Kashmir Welcomed Visitors With Over 9000 Tulips.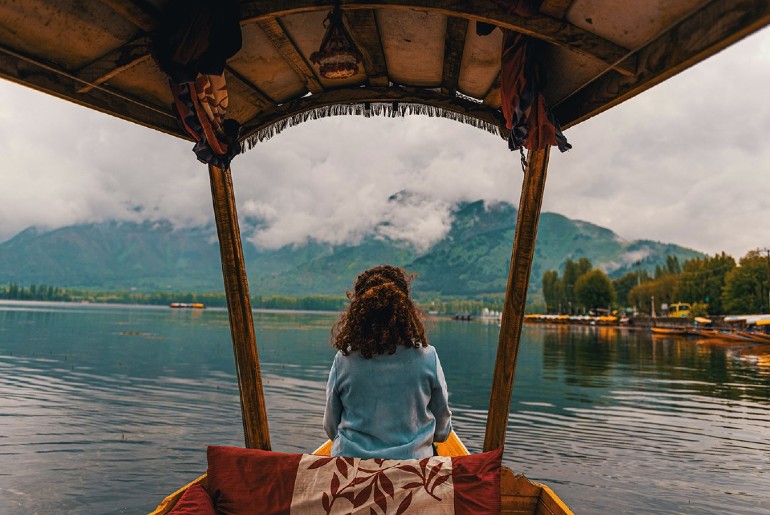 Also Read: Travelling To Kashmir? 6 Dreamy Hotels To Book In Srinagar & Pahalgam
Hotels Have Also Opened Up And Are Anticipating Large Number Of Tourists
Jammu and Kashmir had also organised roadshows in different parts of India recently, like Jaipur, Pune, Kolkata and Bangalore. As per the Hindustan Times report, the president of Shikara Association, Wali Mohamad has said that they are optimistic about a large number of tourists coming to Kashmir for a vacation to enjoy the splendour of the Dal lake. Several hotels have also reopened across the states to welcome tourists for the season. Meanwhile, here's the virtual tour of Srinagar's Indira Gandhi Memorial Tulip Garden, which is now Asia's second-largest tulip garden, after the tulip garden of Uttarakhand.