First, Curly Tales gets named one of the Top 10 Travel Blogs in India, then Curly Tales wins a place at the top spot for Best Food Blog in India and now….. *Drum Roll* ………..
Kamiya Jani, Chief Travelling Officer At Curly Tales, just got awarded the Top Social Influencer of 2018 by Upper Story.
As Kamiya says, "Dreams do come true & they look like this. We at Curly Tales couldn't be more excited. The curly headed lady was felicitated amidst other influencers and lots of love. There were plenty of fans present at the venue who went out of their way to meet Kamiya, speak to her, click selfies & ask for a few tips.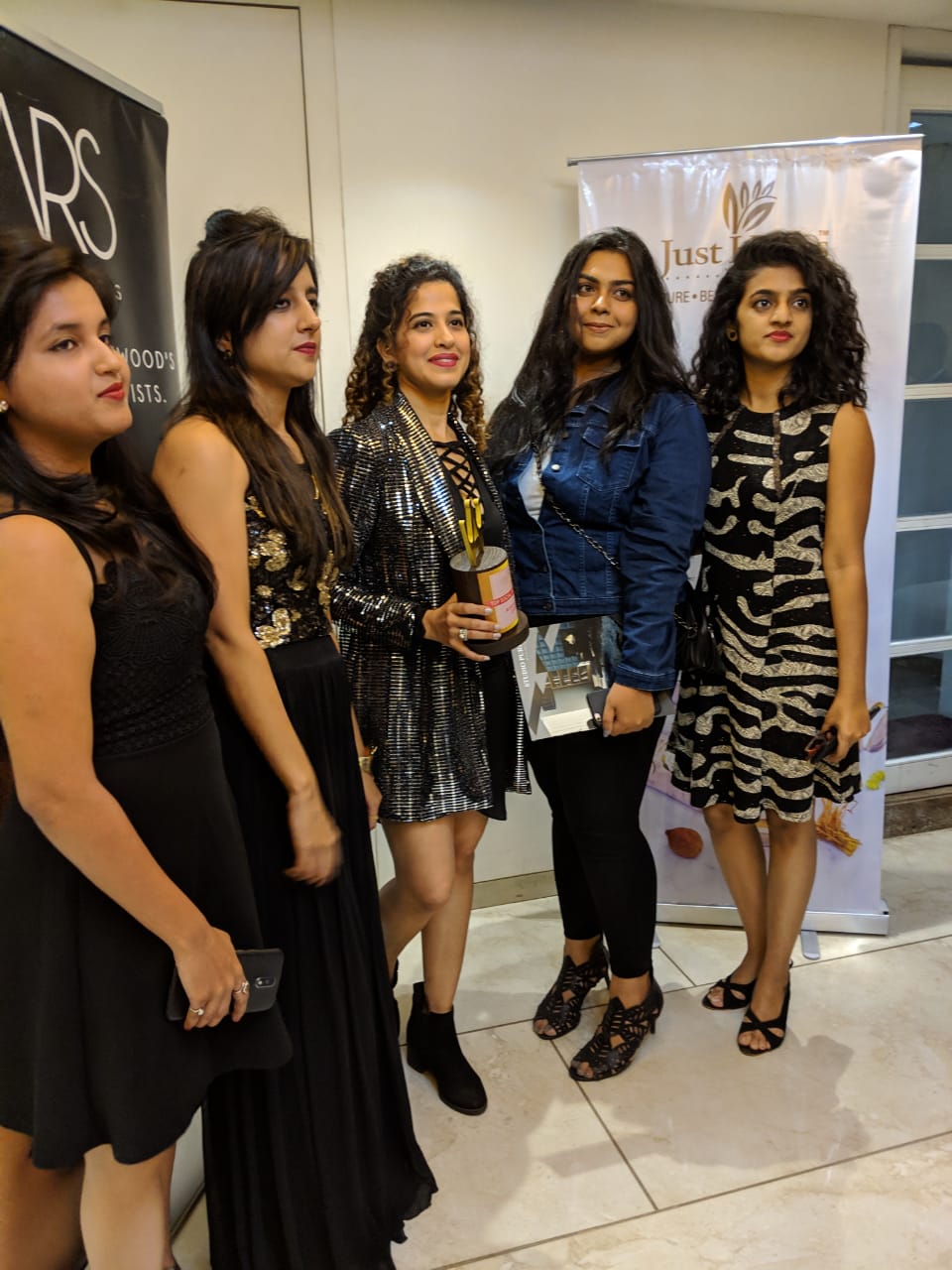 The platform, which came to life in January 2017, today has a community of over 1 million (and still growing) users. What started off as a travel blog and one person's dream has not expanded to a number of social media platforms & a team of 20 – all this in just 1.5 years.
Here's an excerpt of her conversation from a candid tete-a-tete
Q: How did you think of the concept Curly Tales?
A: I started of as a news anchor and I decided to leave that comfortable world & a 9-5 job to start out my own venture. But I felt it would be too irresponsible to quit my job to travel. People around me kept telling me that I had a respectable job and I needed to master the art of stock trading. However, this was something I was not okay with deep down. I tried my hand at maintaining a travel blog, but with my full-time job, I realised that a person who tries to do everything, ultimately achieves nothing.
Q: What advice would you give the young bloggers who are looking to start out today?
A: I'd say work toward your passion but first take some time out to see if you're good at it and if you have the skill set for it. Find what drives you, find what you are good at and hone than skill. Figure a way to make your passion a paycheck and I assure you that you won't feel like you're working a day in your life.
Q: India's hidden gems?
A: I've been to 34 countries, and the more I travel, the more I realise how the hospitality in India is far superior to that of the rest of the world. We are one of the few countries who believe in offering a glass of water at a restaurant, no matter who you are and where you come from.One of my favourite places in India has to be a small town called Virajpet in Karnataka. Straight out of a fairytale, it's got dense green forests, paddy fields, and about 50 varieties of butterflies.
If all of this doesn't get you to pack your bags and travel, we don't know what will! Kamiya is proof that passion, hard work & talent does pay off. We couldn't be happier to have won this accolade and it would never be possible without the love that you shower on us. So on behalf of Kamiya Jani & Curly Tales, we'd love to thank you and dedicate this this award to you. A big heartfelt thank you from Kamiya & all of us here.