There was a time when the world had no mobile phones, computers, internet connections or e-mail facilities. Phone calls were shorter, and they were chargeable in minutes or seconds. During those times, letters were the most popular modes of communication. People would throng to the post offices to send letters to their loved ones. With the advancement of technology, the prominence of post offices is ebbing away. Thus, India Post is doing its bit to keep the heritage alive by opening a cafe inside the British-era General Post Office building in Kolkata's Dalhousie.
The Cafe Has Come Up In Kolkata's 'Old Office Para'
In the colonial era, Dalhousie used to be the white town of the Britishers where native Indians had no permission to enter. Later, the area emerged as the most bustling corporate hub of the city. As Kolkatans call it, Dalhousie is the 'purono office para', meaning 'old office neighbourhood'. And today's generation is utilising the old-world charm of the place for Instagram. In this historic and gram-worthy colony, India's first-ever post office cafe, Siuli, has opened up. Honestly, the cafe does not need much embellishment. The 19th-century building itself is enough to make Siuli stand out.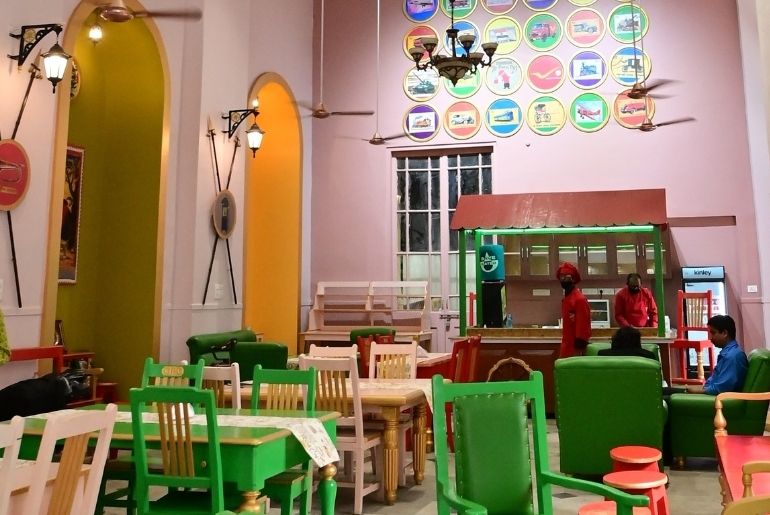 Also Read: Kolkata Gets It's First Tram Café At Eco Park Serving Delicious Street Food
The Interiors Look Charming With High Walls And Refurbished Furniture Pieces
The furniture pieces inside Siuli, the parcel cafe are age-old. They just underwent a refurbishment to get a contemporary touch. And the cafe is not just about gorging on delish food and sipping on coffee. It is a shopper's paradise too. The cafe sells t-shirts, cups, stamp collecting albums, trinkets and much more. Apart from these, it sells Ganga water too from Gangotri. Ganga water has a lot of significance in Kolkata households. Thus it sells well in the cafe, according to a report by the Indian Express.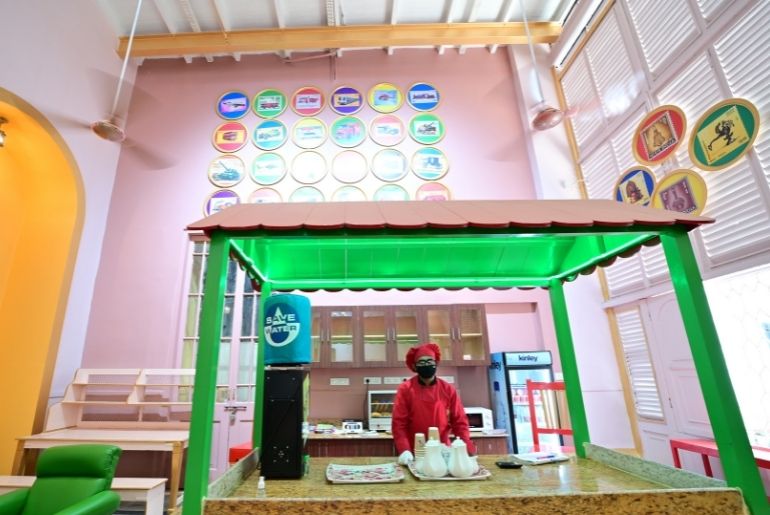 Also Read: This Paralysed Man In Kolkata Sells Delicious Patties At Just ₹20
So, if you want to experience a slice of ancient Kolkata in a new form, definitely pay a visit to this cafe.