And the wait is nearly over! Dubai-aites, brace yourselves for yet another mega attraction this year! You don't have to head to London to marvel at the stunning Madame Tussauds because it's now coming to our very own town. Merlin Entertainments Ltd (Merlin), the second largest attraction operator in the world, has officially announced the opening of the world-famous wax attraction, Madame Tussauds in Dubai. The iconic attraction is set to open its doors on 14 October. And now, we also have a glimpse of what visitors have to look forward to as the museum revealed Middle East's first wax figure. The much-loved Emirati-Yemeni music star, Balqees Fathi is the first wax figure in Dubai's Madame Tussauds. We can't stop the happy dance 🙂
Also read: Saudi Arabia To Launch Record-breaking Roller Coaster With Speed 249 Km Per Hour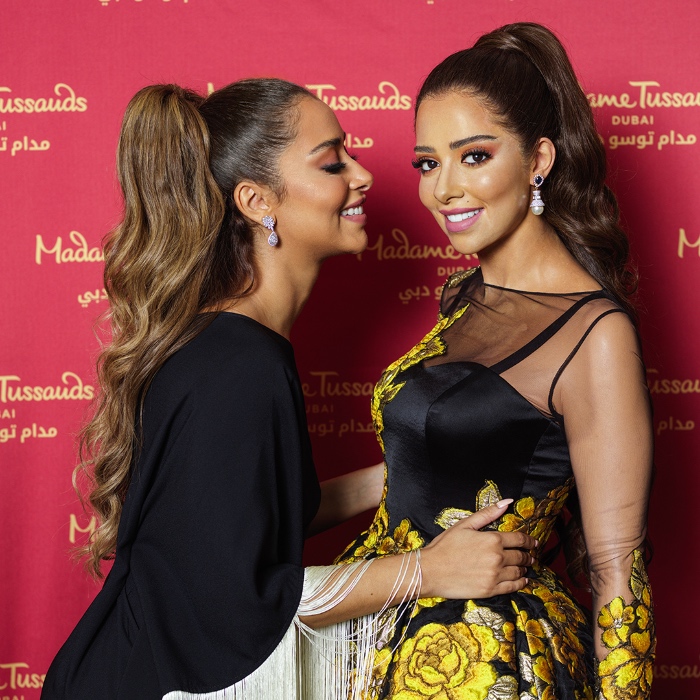 Emirati-Yemeni Music Star, Balqees Fathi Is The First Wax Figure
With her unique combination of talent, beauty, glamour, strong work ethic and dedication to championing women's rights, Balqees is an apt and much-deserved addition to the iconic Madame Tussauds attraction.  Since rising to fame in 2013 she has enjoyed huge musical success, releasing three record-breaking albums and travelling the globe as a member of the UAE NSO Symphony Orchestra. Her latest hit "Entaha" meanwhile is already being touted as 'the' song for summer 2021 in the Arab world. What sets Balqees apart further though, and makes her recognition here all the more deserving, is her pioneering commitment to gender equality and supporting women.
In what has been described as a magical moment, Balqees met her wax figure for the very first time at a special 'side by side' unveiling held in partnership with Madame Tussauds at the immersive luxury lifestyle resort, Caesars Palace Dubai, which is at the heart of Bluewaters Island.
Balqees Fathi said, "I feel privileged to be the first Arab artist to stand side by side my wax figure at the iconic "Madame Tussauds"- Dubai. I am overwhelmed with the incredible likeness that this wax figure holds to my physical appearance and to the impeccable attention to details that captures my personality. I cannot wait for people to visit Madame Tussauds and to finally be able to enjoy this unique experience in the Arab world."
 Dressed in an exquisite, fittingly opulent gown and with her trademark glowing smile, Balqees' wax figure cleverly captures both her looks and personality, while the accolade itself cements her position as a member of Arab music royalty. Balqees' figure will be amongst the most famous movie stars and musicians from around the globe in the extravagant, A-list party room, which is styled as a glamorous, desert oasis. Guest can pose with Balqees before hitting the jewel of the room, the interactive dance floor, and show off their best moves while the DJ plays the latest hits.
A huge amount of effort went into crafting Balqees' incredibly lifelike wax figure and saw a team of expert Madame Tussauds' sculptors travelling to Dubai to document 500 of her precise measurements, before setting to work back in London, spending three months crafting the figure by hand and even inserting real hair, strand by strand.
Guests Can Hop Around 7 Themed Rooms & Take Pictures With 60 Global Stars
Located within Dubai's popular island destination Bluewaters, this has been one of the most talked about attractions to come to the UAE. Tourists and residents can feel the fame as they step into the star-studded party of a lifetime, where they can meet incredible likenesses of the stars from the region and beyond in a family-oriented attraction that offers a diverse range of experiences to enjoy all year round.
The iconic attraction is set to open its doors later this year, and will provide an interactive fame experience like no other. Visitors can get up close and take pictures with 60 global stars, including 16 brand new wax figures from the Middle East region. Madame Tussauds Dubai will be located next to Ain Dubai, the world's largest observation wheel, and will enhance the vibrant destination's position as one of Dubai's most attractive tourism destinations.
The first-ever Madame Tussauds experience in the GCC promises to leave tourists and residents feeling amazed, taking unforgettable memories with them. It is set to be an attraction that truly represents the fascinating world of glamour, sport, music, entertainment all under one roof. With seven themed rooms, guests can step into a Bollywood movie and take a picture with the Badshah of Bollywood, Shahrukh Khan, or make the impossible possible by taking a selfie with the beauty queen herself, Kylie Jenner. And that's not all, guests can feel like a supermodel and have a once in lifetime experience posing next to Cara Delevingne and can even show off their football skills next to the legend, Christiano Ronaldo.
Meike Lippert, Senior Divisional Director Midway Europe and Global New Openings, Merlin Entertainments, the operator of Madame Tussauds, said: "As one of the world leaders in location-based entertainment, we are delighted to be launching the first ever Madame Tussauds in the GCC, Dubai, later this year. In addition to well-known global figures, the new Madame Tussauds will also be home to figures celebrated in the Middle East including Nancy Ajram and Maya Diab, alongside other figures which we will announce very soon."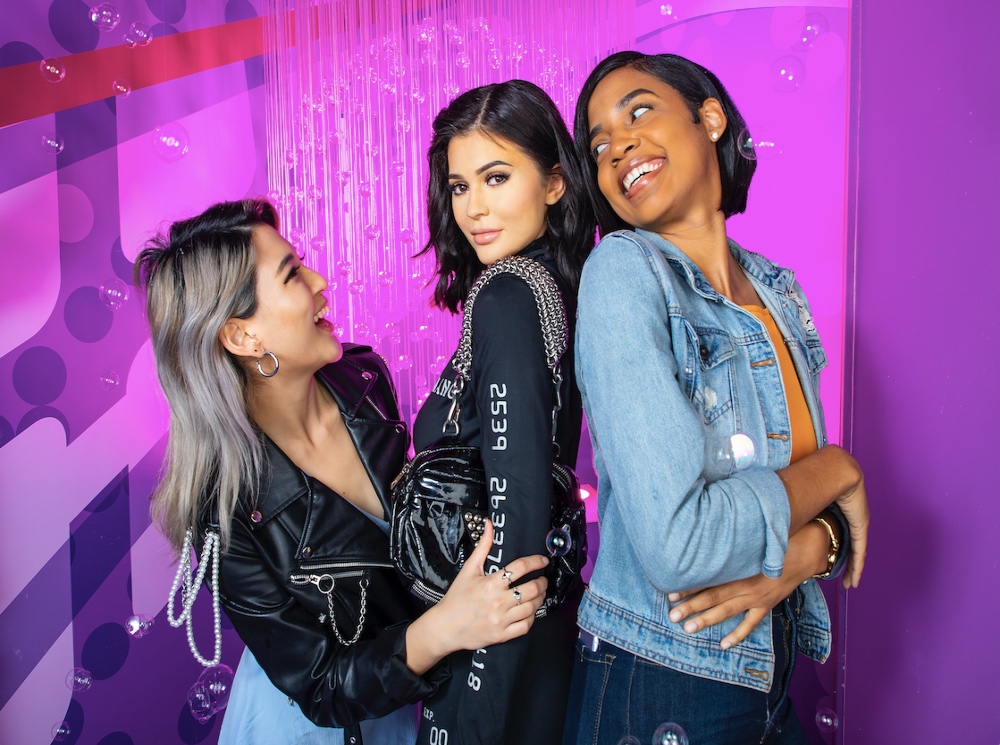 The Story Behind Madame Tussauds
Madame Tussauds first opened its doors in 1835 in London, and has nearly 200 years of heritage. Each figure at Madame Tussauds is created using the expertise of sculptors who use the same techniques as the famous Marie Tussaud. To create a single life-like figure it takes an artist 12 weeks in total, and during that time they document 500 precise body measurements, insert real hair strand by strand, apply countless layers of paints to build up the skin tones, and more. This entire process helps to achieve the incredible likeness that has made Madame Tussauds world renowned for over two centuries. The time and craftsmanship is also reflected in the value of the figure, which can cost up to a whopping AED 700,000 (GBP 150,000) depending on the detail required.
We simply can't wait for this one! What about you?