The Maharashtra government on July 29 announced its decision to extend the lockdown in the state till August 31.  They took this decision since coronavirus cases crossed the 4 lakh mark in the state. In the notification issued by Chief Secretary Sanjay Kumar, stated that it is an "emergency step to prevent and contain" the spread of coronavirus. As part of the Mission Begin Again initiative, malls and market complexes without theatres, food courts and restaurants shall operate between 9 am to 7 pm from August 5. Earlier Maharashtra announced to have shorter idols for Ganesh Chaturthi celebrations. 
Maharashtra Government Extends Lockdown Till August 31
The Maharashtra government announced to extend the lockdown till August 31 in response to the rising cases of COVID-19 patients. The notification states that movement of persons for purpose of non-essential activities like shopping and outdoor exercises shall remain restricted within neighbourhood area limits. Mandatory precautions of wearing masks, social distancing and personal hygiene should be followed.   Unrestricted movement will be allowed only for  medical reasons and for attending a place of work which is open. 
It further added that large public gatherings and congregations shall continue to remain prohibited. And marriage-related gatherings will have only up to 50 guests. Also, the maximum number of persons allowed at funerals will be 20. Kitchens of food courts and restaurants can operate in the malls where only home delivery will be permitted.
Also Read: Bars And Nightclubs To Suffer The Most With Social Distancing Norms: NRAI President
Activities Permitted In Maharashtra During Lockdown
The following activities are permitted with restrictions as imposed by the Municipal Corporations of Mumbai Metropolitan Area. This includes Greater Mumbai, Pune, Solapur, Aurangabad, Malegaon, Nashik, Dhule, Jalgaon, Akola, Amravati and Nagpur.
1. Every essential shop which was allowed to remain open previously shall continue to do so.
2. All non-essential shops will continue to remain open as per relaxations and guidelines issued on May 31, 2020.
3. Every non-essential market, market areas and shops will remain open from 9 am to 7 pm.
4. Liquor shops will continue to operate if permitted, home delivery or otherwise.
5. Malls and market complexes will function from 9 am to 7 pm from August 5. But this is without theatres, food courts and restaurants. However, restaurants will be allowed in malls where only delivery option is available.
6.E-commerce activities for essential as well as non-essentials.
7. All industrial units which are currently open will continue to operate.
8. All construction sites (Public/Private) which allowed to remain open, will continue to operate
9. All pre-monsoon works (Public/ Private)
10. Home delivery/ kitchens are operational
11. Online/ distance learning and related activities
12. All government offices, excluding Emergency, healthcare, treasuries, disaster management, police, NIC, Food and Civil Supply. FCI, N.Y.K and Municipal services to function with 15% strength or 15 people.
13. Private offices can operate upto 10% strength or 10 people
14. Activities related to self-employed people like plumbers. electricians etc.
15. Garages to mend vehicles and workshops with prior appointments.
16. Inter-district movement of people under MMR for essential or official activities.
17. Long-distance travel for non-essential will not be permitted.
18. Marriage related gatherings will follow the order dated June 23, 2020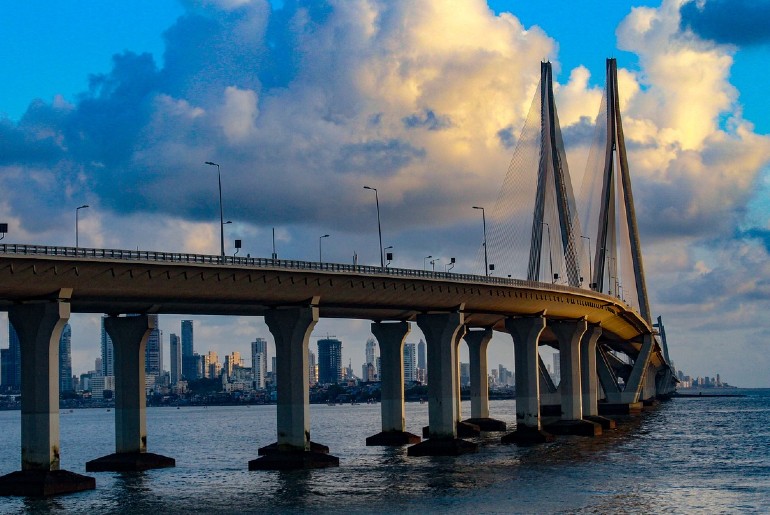 Other Activities That Are Permitted In Maharashtra
1. Outdoor physical activities with restrictions.
2. Printing and distribution of newspapers.
3. The offices and staffs of Educational institutions for the purpose of non-teaching including the development of e-content, evaluation of answer sheets and result declarations, research workers and scientists.
4. Barbershops, spas, salons, beauty parlours with conditions as permitted by State Government as mentioned in Order dated June 25, 2020.
5. Outdoor non-team sports like Golf courses, outdoor firing range, outdoor gymnastics, tennis will be allowed. But this is with physical distancing and sanitation measures with effect from August 5.
6. Swimming pools will not be allowed to operate.
25. Movement of people is allowed in the following manner:
Taxi/Cab/aggregator Only essential = 1 + 3
Rickshaw only essential = 1 + 2
Four Wheeler = Only essential 1 + 3
Two-wheeler = 1 + 1 with helmet and mask.
7. Any other allowed and permitted activity by any specific/ general order
The notification also mentioned that large public gathering will be prohibited and marriage related gathering will only have 50 guests.
Also Read: Mumbai To Get India's Longest Sea Ropeway; Sewri To Elephanta Caves In Flat 14 Minutes
Coronavirus Cases In Mumbai
Maharashtra now has 1,46,129 active cases. A total of 20,16,234 people have been tested so far in the state, the health department said in a statement. The Mumbai city and suburban areas reported 1,109 and 3,324 fresh cases of COVID-19, respectively. The case count in the state's capital is now 1,11,991 and death toll 6,247. In these times its best to strictly follow the guidelines issued by the sate and stay safe. In the meantime, go on a virtual tour of Mumbai from the comfort of your home.