It is no secret that there apparently is no competitor for Mcdonald's in India. Over the years, this has given the edge McDonald's needs in establishing a strong base in India. And now the international brand has come up with a novel initiative for its Indian food market. India is now home to the first all-women drive-thru restaurant owned by McDonald's. The newly launched All-Women crew Gold Standard Drive-Thru Restaurant is in the vicinity of the Statue of Unity, Gujarat. The restaurant will be operated by McDonald's India's franchise partner Westlife Development Ltd. Well, it's a great achievement for the franchise as Westlife now operates 45 McDonald's restaurants across Gujarat.
The All-Women Crew Gold Standard Drive-Thru Restaurant
McDonald's India has chosen one of the best locations to launch its new all-women drive-thru restaurant. You will find it just before the entrance to the Statue of Unity, opposite the Ekta Nagar Railway station. The Drive-Thru spreads over an area of 17,000 square feet. It can accommodate more than 130 customers, 60+ cars, and 50+ bike parking spots. No doubt it occupies a huge area in Ekta Nagar. The restaurant is also the 45th one for Westlife in Gujarat. The way they have been thriving over the years is commendable! "It is an honor for us to launch our maiden all-women employee-led drive-thru restaurant in Ekta Nagar," Westlife Development MD Smita Jatia is seen revealing.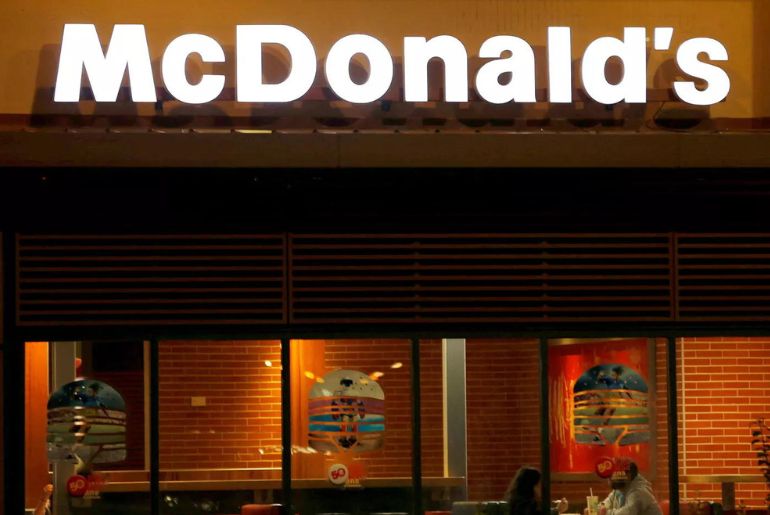 This Initiative Will Bring More Women From The Region Into The Workforce
The drive-thru restaurant has already provided employment opportunities to 28 women from nearby villages. 90 percent of the women staff are recruited from the GMR Foundation and are trained as per FSSAI guidelines. This foundation works for the development of under-served communities through initiatives in education, health, and livelihoods. Must say, very thoughtful Westlife for planning such an inclusive environment for the restaurant.
The menu includes the popular Maharaja Mac, Filet-O-Fish, the newly launched Gourmet Burger Collection, and much more. And for all the coffee lovers, the drive-thru restaurant also has a McCafé where you can sip on its iconic handcrafted coffee!
Also read: Rebranded McDonald's Outlets Launched In Russia With Name Vkusno tochka
View this post on Instagram