Mumbai's geared up for the new year, but first, we need to find out the hottest parties in town! For your convenience, we've listed all the fun NYE parties happening around the city. So take your pick or even bar hop on 31st night to get your 2018 started with a bang!
1. Dishkiyaoon, BKC
Dishkiyaoon presents it's first ever Dishkyaoon Returns themed party. For 2017 has been a year of comebacks we thought of ending the year with it. Enjoy endless premium alcohol (JW Black Label Whisky, Kettle One Vodka, Captain Morgan dark Rum, Bacardi White Rum etc) paired with our fusion food along with DJ Bobby K playing the best of Bollywood, Commercial & Retro. While you would be busy  grooving to his tunes that'll keep you going till 3am to make sure that you dance your way into 2018.
Also read: BKC Is The New Kamala Mills Of Mumbai And Here's Why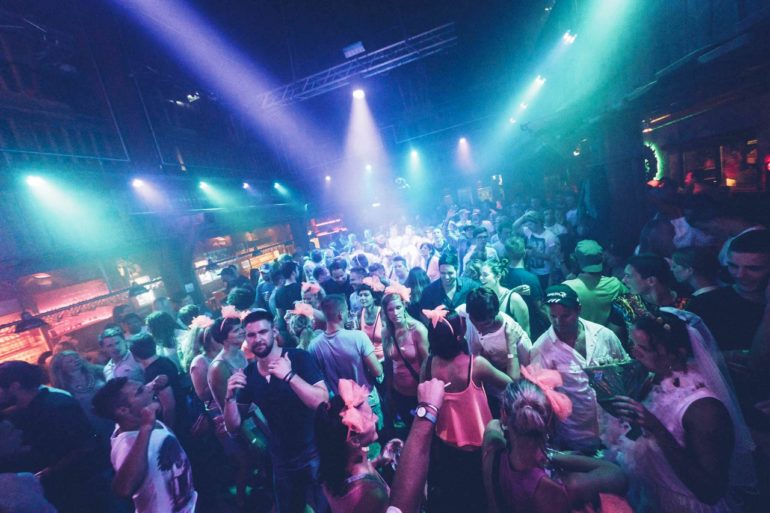 Where: Dishkiyaoon, Ground Floor, The Capital Building, G Block, Bandra Kurla Complex,Mumbai
When: 31st December, 8:30 PM onwards
Cost: Couple – ₹8000, Male stag – ₹5000, female stag – ₹4000
Phone: 8291139404
2. Kaama, Lower Parel
Let your hair down and have a fun night at Kaama where DJ Madoc will spin some amazing house, dance and commercial music. Unlimited drinks and food will keep you company all night. More of a dreamer & sometimes an extreme realist, DJ Madoc has traveled far & wide in search of his sound. He surely promises to be among the front runners in becoming one of the pioneers of 'South Asia's House Music Scene'. If you're coming in a group and require a table, get a personal bottle n' butler service to attend to your table. To get an insane deal for this party, book your passes now!
Also read: Kaama Bar Is The Newest Entry To Mumbai's Resto-Bar Scene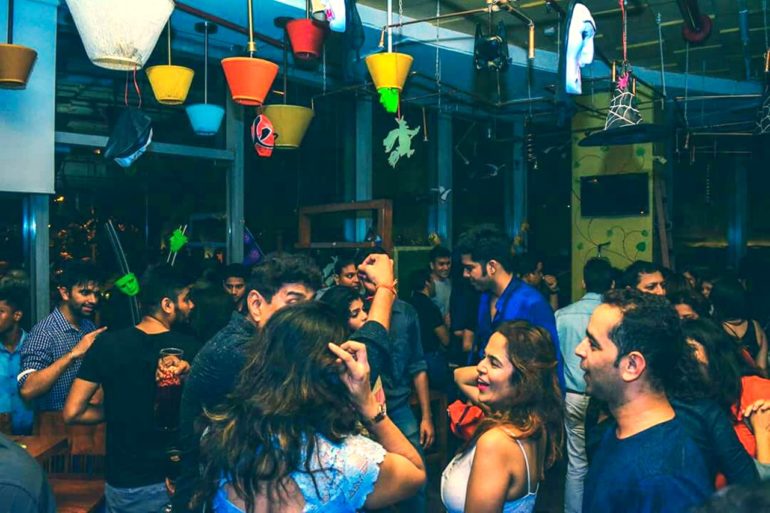 Where: Kaama, 2nd Floor, Trade View Building, Gate No.4, Kamala Mills, Lower Parel
Cost: 
Silver package:
Couple – ₹5,000
Male Stag – ₹4,000
Female Stag – ₹3,000
Gold package:
Couple – ₹7,000
Male Stag – ₹5,000
Female Stag – ₹4,000
For table booking: ₹8,000 per person
Phone: 022 3312 6958
3. Farzi Cafe, Lower Parel
Your favourite restobar has something in store for all you party animals. Celebrate the New Year's Eve at Farzi Cafe as they promise a night that will get you high on music, great food, booze, fun and energy. To set the floor rocking and welcome 2018 with a BANG, groove to some of the best tunes spinned with the Resident & Guest DJ both along with a Percussionist too. Enjoy 6 Vegetarian Appetisers • 6 Non Vegetarian Appetisers • 2 Vegetarian Main course • 2 Non Vegetarian Main Course • 2 Desserts and spirits like JW Black Label, Ciroc / Ketel One, Tanqueray, Bacardi / Captain Morgan / Old Monk, BODEGA Malbec, BODEGA Sauvignon Blanc, KF ULTRA / Heineken / BIRA White / Corona and more all night!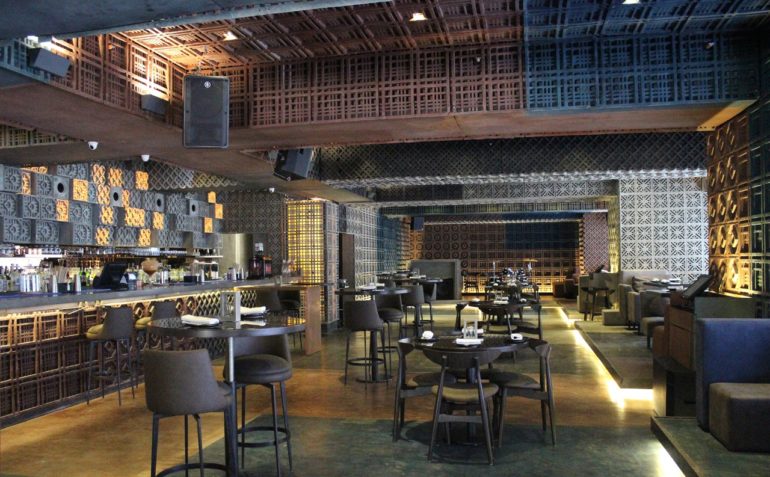 Where: 
Lower Parel – Kamala Mills, Near Radio Mirchi Office, Lower Parel, Mumbai
High Street Phoenix – Unit C-10B, Ground floor, Courtyard, High Street Phoenix, 462, Senapati Bapat Marg, Lower parel, Mumbai
Cost:
Stag: ₹4,000 (All inclusive)
Couple: ₹7,000 (All inclusive)
4. Craft Bar, BKC
The Masquerade Eve at Craft Bar is all set to rock your NYE. Get geared up in your favorite avatar and turn the night into your mysterious setting. Introducing some exciting cocktails just for you, the Craft Bar in BKC has the Tom Yum, which is a Thai inspired cocktail. You could also try the Tipsy Doughnut, which has whiskey, Kahlua, cinnamon and egg whites.The Craft Bar, as the name suggests, gives a creative twist to its drinks and the newest cocktail menu is here for you. The passes include: Unlimited Food – 8 Veg + 8 Non Veg Starters | 2 Veg + 2 Non Veg Main Course | 1 Dessert | Unlimited Alcohol – Blenders Pride Reserve | Antiquity Blue | Smirnoff | Bacardi | Old Monk | Oxford Gin | Calido Tequila | Kingfisher Premium | Tuborg | Classic Cocktails | Mocktail | Juices | Coke | Soda | Sprite | Purified Water.
Also read: Try The New 'Gola Cocktails' At The Craft Bar In BKC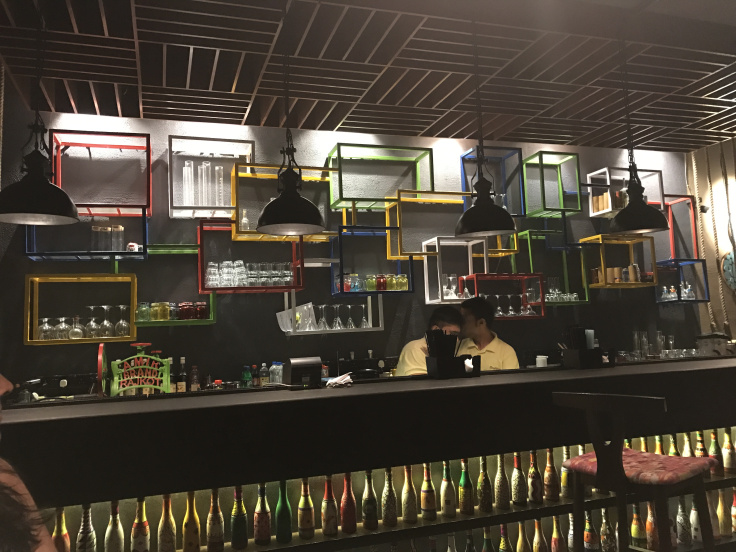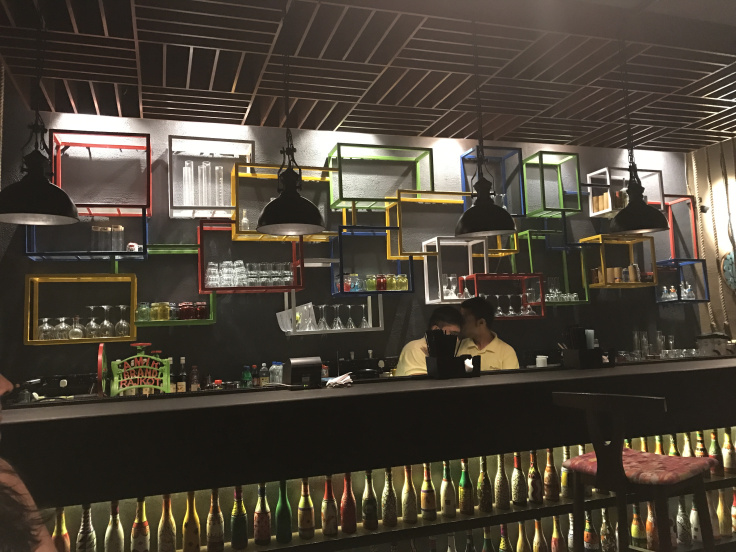 Where: Craft Bar, Unit 001C, Hallmark Business Plaza, Sant Dnyaneshwar Marg, Near Chethna College, Bandra East, Mumbai, Maharashtra 400051
Cost: ₹2000 per person
5. 145, Bandra and Kalaghoda
The countdown to the New Year is on and those who prefer to celebrate spontaneously can do so with ease at 145 Kalaghoda and Bandra on New Year's Eve  as well as other festive delights throughout the night, for a warm and hearty celebration with your loved ones. Raise your glasses. Clink, Cheers! It's a NYE celebration like no one this year. Be the talk of the town as you celebrate the year that was and step in to 2018. 145 Kalaghoda and Bandra will open at 9pm and stay open until well past midnight to mark the arrival of a New Year with a Toast to kick-off and start the new year. Bring in the New Year at 145 Kalaghoda and Bandra as they offer a special deal of ₹7,500 for couples and ₹3,950 for stag which will include unlimited drinks, food and entertainment. For this particular occasion, we have carefully curated this menu with some of our signature dishes and classic cocktails.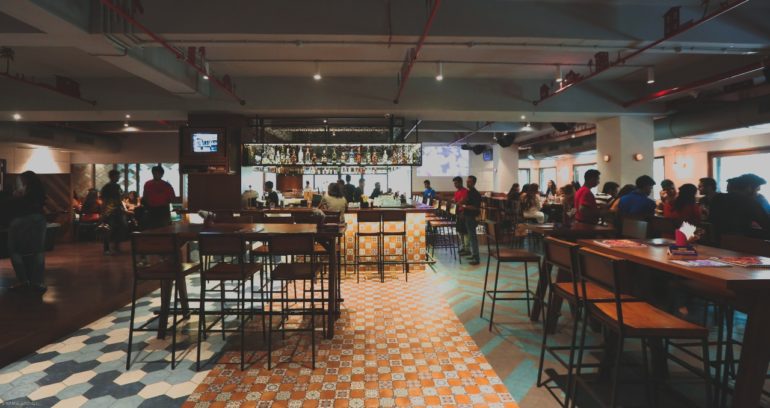 Where: Bandra and Kalaghoda
Cost: ₹7500 for couples, ₹3950 for stags
Phone: Kalaghoda – 022 40396638 / Bandra – 022 62339595 

6. British Brewing Company, Multiple Outlets
Let's welcome the New Year at British Brewing Company outlets in Mumbai! The dawn of a new year brings with it the sadness of another year flying by, slipping through our fingers like sand from a broken hourglass. It also brings with it the joy of new beginnings, of a whole new year of opportunities and adventure. As another year draws closer to the end, everyone is haunted by the same question: What are we doing this New Year's Eve? Well, to give you some ideas, we have some interesting deals for NYE celebrations at British Brewing Company outlets in the city. In the classic party-hard fashion, music will start to kick off well before the 2017 ball drop and run for days with delicious food with starters like Nutty Nut Masala, Peri Peri Chilli fries, Charred panner tikka, Mumbaiya Chilli in vegetarian options and Non – Vegetarian options like Fiery Chicken Lollipop, Fish & Chips, Tupelo Chicken, Chicken Harrissa Kebab. Mains include Vegetarian and Non Vegetarian selects like Chipotle Pizza, Biryani, Smokey Barbeque Pizza and vegetarian dishes like Panner Makahni and Jeera rice and Mix Vegetable Noodles. End the year on a sweet note with hearty desserts like Chocolate Brownie with Ice Cream, Fruit base and Chocolate base dessert.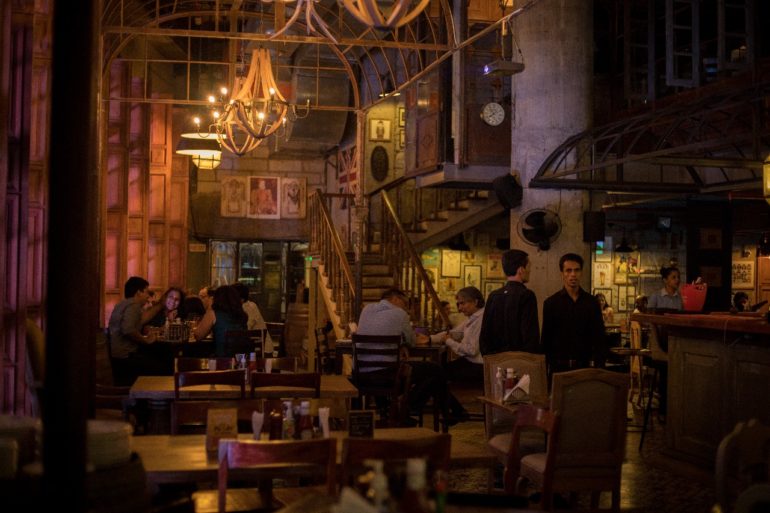 Where: British Brewing Company all outlets in Mumbai
Palladium, High Street Phoenix (Lower Parel), Times Square Tech Park (Andheri East), Oberoi Mall (Goregaon East) and Inorbit Mall (Vashi)
Cost: Unlimited Food & IMFL set menu = ₹3000 all inclusive per person
Phone: 02239698190
7.  Rikē-Terrace Bar & Grill, Andheri
So countdown the hours to 2018 at one of the best rooftop lounge in Mumbai and to add more glitters to it at Rikē-Terrace Bar & Grill

. 

For a New Year's Eve with a touch of glamour, join at the most exclusive spot in the city, and enjoy the great food, cocktails and music under the starlit sky and spectacular view. Rikē-Terrace Bar & Grill is a sleek, monochromatic venue showcasing the spectacular view with exceptional service, brilliant music and entertainment teamed with delicious food which makes up a perfect place to welcome 2018. 

So countdown the hours to 2018 at one of the best rooftop lounge in Mumbai and to add more glitters to it

 

at 

Rikē-Terrace Bar & Grill

.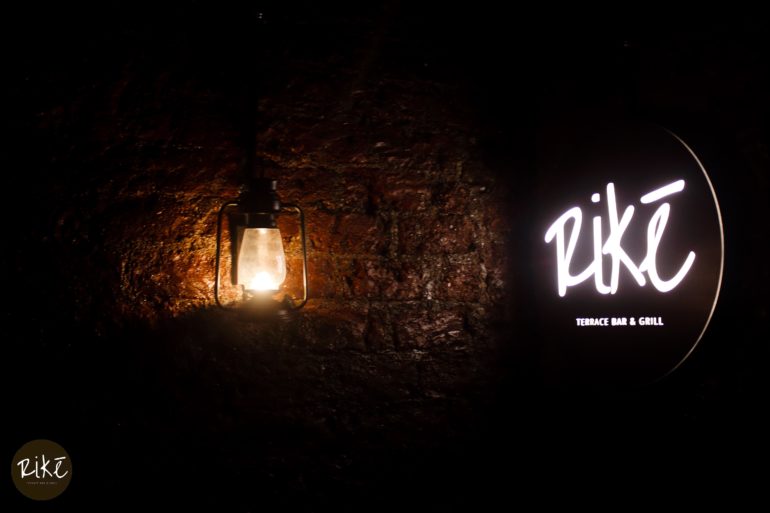 Where: Dream Works, C18, Dalia Estate, Off Andheri Link Road, Veera Desai Road, Above Doolally taproom, Andheri West
Phone: +91 9167469032
Cost: ₹3500 onwards
8. Copper Chimney, Multiple Outlets
Guests can join in with their friends and family to indulge in the Copper Chimney's festive buffet or Celebrations special menu that offers a flavorful mélange of age-old techniques and contemporary flair from different regions of North India.Their festive buffet includes 2 Soups, 4 Tandoor Grills (Veg & Non Veg), 4 Curries (Veg & Non Veg)  + 1 Dal, All in all, serving 7 Curries + 1 Dal, For the mains, one can choose from 2 Biryanis/Rice or try from 4 Chaats which includes a live counter of Pani Poori, Additional 2 Live Counters will also be serving Veg – Chole Bhatura/Kathi Rolls etc and in Non Veg – Kheema Pav/ Kathi Rolls etc. To end the festive buffet on a sweet note, they will be serving 8 Desserts which also have live Jalebi/Malpua Counters.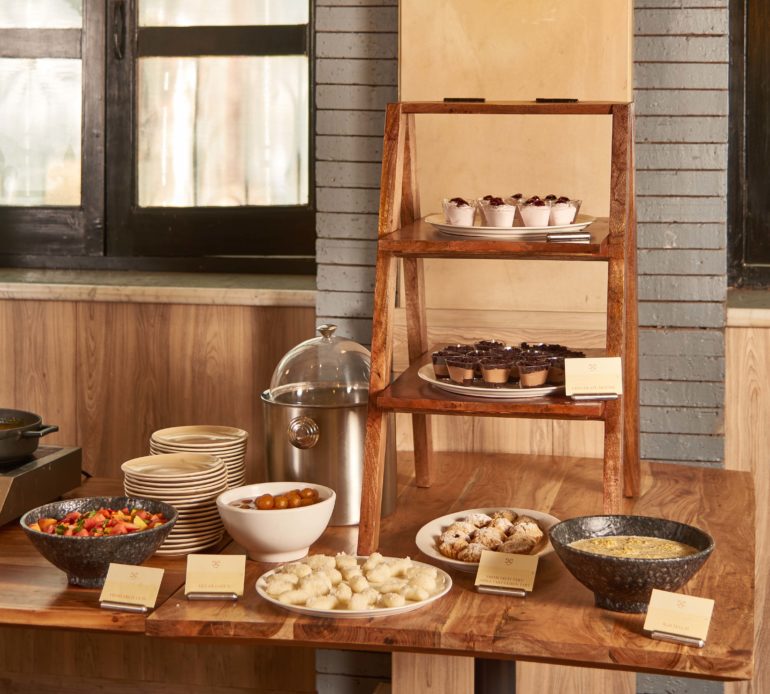 Where: Copper Chimney – Kalaghoda and Worli
When: 22nd Dec to 1st Jan
Price: Festive Buffet – (Worli – ₹895 ++/ Kala Ghoda – ₹795 ++)
8. Patch Of Sky, Andheri
Indulge in their new menu and  tickle your taste buds with options like Classic minestrone soup(with exotic vegetables & homemade spatzle), Exciting Bar eats like Mezze platter(Hot falafel bullets, spicy soya tartlets, sumak vegetable sambusak), Vermicelli crusted mozzarella stick (with marinara sauce), Tandoori potato cake(with dry fruit, chilli & charred tomato salsa), Traditional tofu tikka(on bed of masala peanut & raw mango couli) and Spinach & cheddar stuffed cottage cheese roulade (with yellow cream sauce). Acknowledged for culinary richness and scrumptious variety of experiments, the bar menu has the perfect constellation of signature cocktails. Be it Aureole (a luminous litchi cloud with orange rings and a blue halo), Planet Martini (Peach Martini with Strawberry and Blueberry Spheres), Solar Eclipse (Sunny peach frost with a blackcurrant shadow in a cold haze), or Bubbling Cosmos (a confluence of the eight planets in a fizzy frenzy) being the finest cocktails in the house.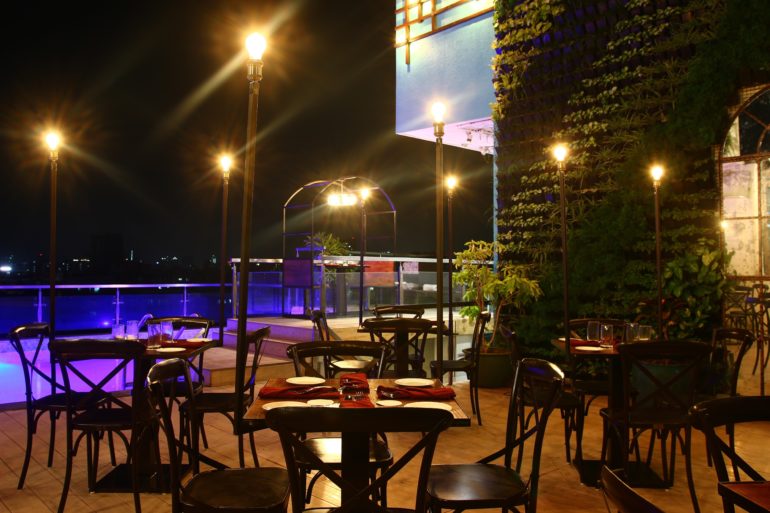 Where: Patch Of Sky,  Hotel Aureole, Bima Nagar Society, Sir Mathuradas Vasanji Road, Telli Gali, Near Andheri East Station, Mumbai
Phone: 022 – 26849000
9. The Good Wife, BKC
Experience luxury in the heart of BKC this New Year's eve, at The Good Wife, as they roll out elaborate plans to make every ones countdown to New Year a glorious affair. Post 10.30, the place will usher in guests who have made reservations for the New Year's eve party.  Get ready for a night of good music which will be a mix of commercial, hip hop, Bollywood and house which can be relished alongside a special menu consisting of 8 appetisers, 6 mains and premium alcohol – Absolute vodka and Ballentine whisky. Be treated to unlimited food, drinks and a guaranteed good time through the package. There are 60 early bird passes available for the bash priced at ₹5000, ₹3500 and ₹2000 for couples, boy stag and girl stag respectively. While Phase 1 passes are priced at ₹6000, ₹4000 and ₹2500 for couples, boy stag and girl stag respectively. The Phase 2 passes are limited in number with an availability of 15 passes for couples priced at ₹7000 each and 10 passes each for boy stag and girl stag priced at ₹4500 and ₹3000 respectively.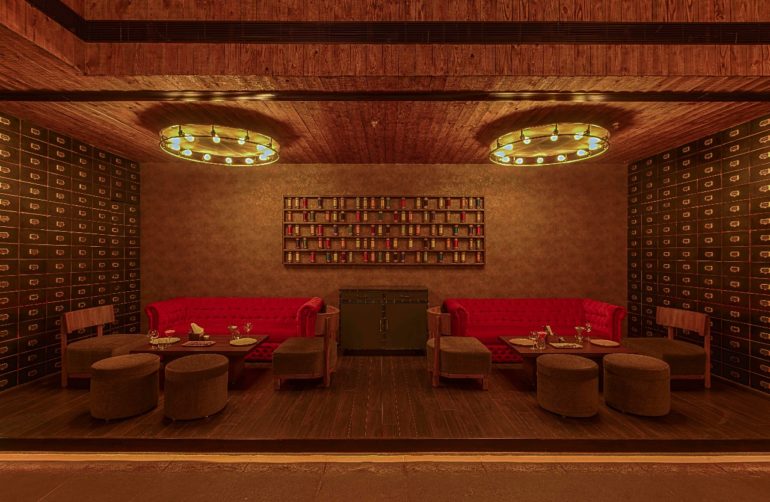 Where: The Good Wife, The Good Wife, Ground Floor, The Capital, Block G, Bandra Kurla Complex, Mumbai, Maharashtra 400051
Phone: 022 4010 9433
10. Toast Bistro Bar, Andheri
What's better then a New Year Eve's Party then a party with a
Rooftop terrace, a view of International Airport, amazing amazing ambiance
and more. This New Year have a fun
Rooftop Rhapsody at Toast Bistro Bar on 

31st Dec 2017
.Have a fun and amazing evening with unlimited Gourmet starters, lots of imported alcohol,
fancy cocktails and foot tapping Retro, Commercial and Bollywood Music
to keep you pumping all evening. Bring in the New Year with your friend and loved ones and celebrate New Year at this wonderful bar.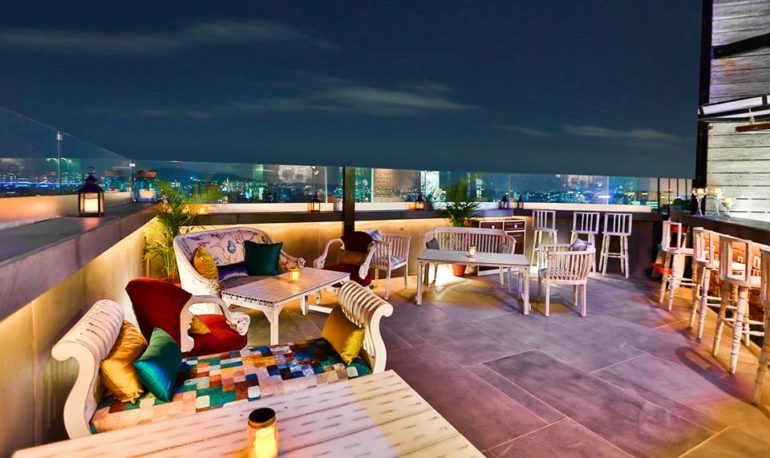 Where: Toast Bistro & Bar, T24 Residency, Church Road, Near Airport Metro Station, Andheri East, Marol, Mumbai
Phone: 70459 02799
Cost: Couple entry at ₹4000 & Single at ₹2500
11. FLYP@MTV Cafe, Kamala Mills
It's time to brighten and lighten up as FLYP@MTV Cafe brings to you the biggest House Party to end 2017 in style. Get your best foot forward and make FLYP@MTV Cafe your home for the night where you don't let that drink spill, and party all night! Adding to the celebrations, dance all night with DJ SRV on the house who will ensure you don't stop dancing your way into 2018.
Also read: Xico Is Lower Parel's Newest Mexican Restaurant That's All About Quirky Food & A Good Time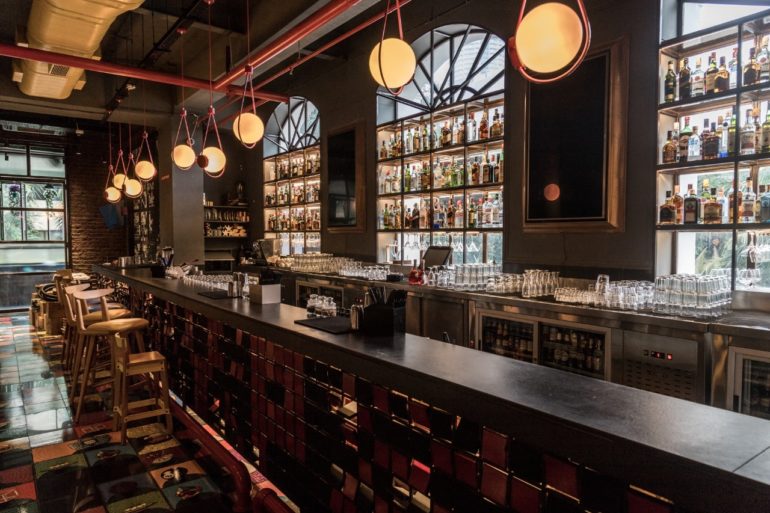 Where: FLYP@MTV Cafe, Unit No 6, First Floor, Kamala Mills Compound, Gate No 4, Trade View Building, Oasis Complex, Lower Parel, Mumbai 400013
Phone: 022 49710144, +91 8291952273, +91 9703129704
Cost: ₹6000/- plus taxes for couples | ₹4000/- plus taxes for male stag | ₹3000/- plus taxes for female stag
12. Bonobo, Bandra
Your favourite rooftop bar has something in store for all you party animals. Celebrate the New Year's Eve at Bonobo as we promise a night that will get you high on music, great food, booze, fun and energy. To set the floor rocking and welcome 2018 with a BANG, groove to some of the best tunes spinned by DJ Benedict (Benedict Siddhartha Badigar) and DJ Pradeep Maharana.
Where: Bonobo, 2nd Floor, Kenilworth Mall, Phase 2, Off Linking Road, Bandra West, Mumbai: 400050
Phone: 022 2605 5050 or +91 9619930030
Cost: ₹2000/- (plus taxes) for stag and ₹3500/- (plus taxes) for a couple (includes free flowing appetizers and IMFL alcohol)
13. SpiceKlub, Lower Parel
SpiceKlub has got just what you need this New Years, where you can live it up with your family rather than only drinking it up ! To fulfil your midnight cravings as you bring in 2018, SpiceKlub will be open until 1am.
From refreshing drinks such as the Coconut Water with Rose Caviar, Peru Mousse and Ice Sphere to desserts like Bubbling Kulfi, Cone O Mania and Paan Mousse they have everything you need for a perfect family sit down meal. That's not all, they have yummy dishes for unlimited food binging with the Roomali Cheese Papad, Baked Vada Pav, Chole Kulcha, Aloo Bharwan and so much more.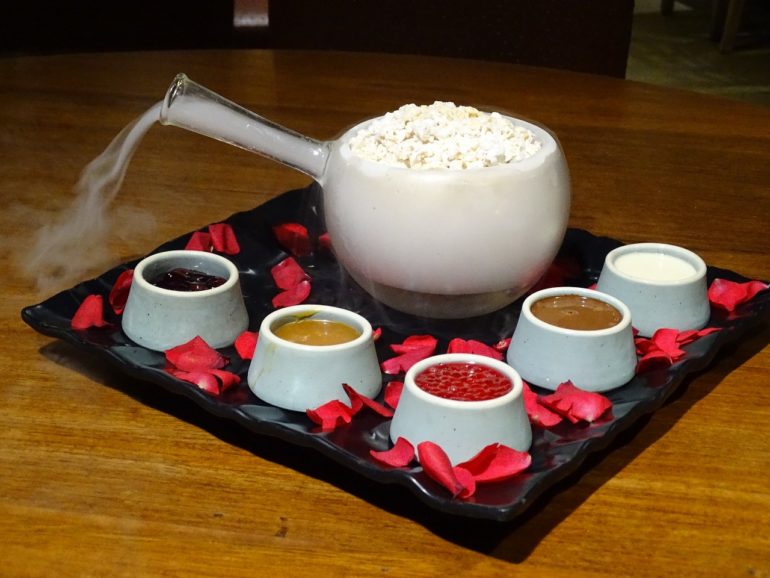 Where: 8A, Janta Industrial Estate, Opposite Phoenix Mills, Senapati Bapat Road, Lower Parel, Mumbai, Maharashtra 400013
Contact: 022 4610 4610
14. Drinkery51, BKC
While work has been keeping you busy, it's time to set new year plans already. Get ready for the most amazing new year party in Mumbai that sizzle with groovy beats, offers on food and drinks, and dopest DJs of the city at Drinkery51. Ring in the new year, and dress to impress in casual-chic or masquerade attire. come down for an unforgettable New Year's Eve with friends, family and loved ones to celebrate with fantastic food, music and drinks at Drinkery51.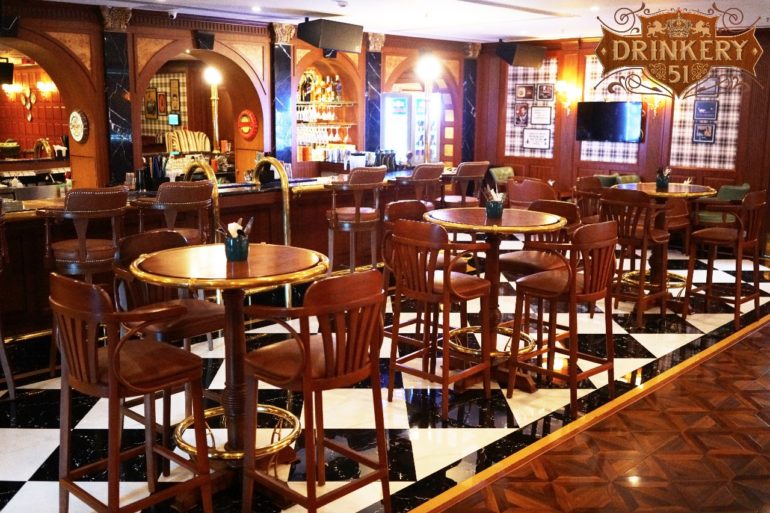 What: 
New Year's Eve Masquerade Celebration
Date: 

31st December


When: 

8pm

 onward
Entries: ₹4000 onward
Outlet Timing: 
12 pm – 1:30 am
Address: 1st Floor Vibgyor Towers opposite Trident Hotel Bandra Kurla Complex, Bandra, East, Mumbai, India
Contact: 9773272483 / 9930729777
15. BKC DIVE, BKC
Head to BKC Dive for the biggest celebration of the year and DIVE-IN 2018 with your best vibe, style, swag, and memories. Put on your dancing shoes and enjoy the best of music right from Commercial and Bollywood to Punjabi, Hip Hop, and EDM. While the DJ goes live, dive into some amazing pocket-friendly food and beverage offerings too. And the best part is, you won't feel your bank account getting empty, just pay for what you eat or drink. Grab a seat, pour yourself a tall glass of your favorite drink and let your senses be engulfed by the magic of music only at BKC DIVE this NYE, a party that you will never forget!
Also read: DIVE Into BKC's Brand New Eatery and Bar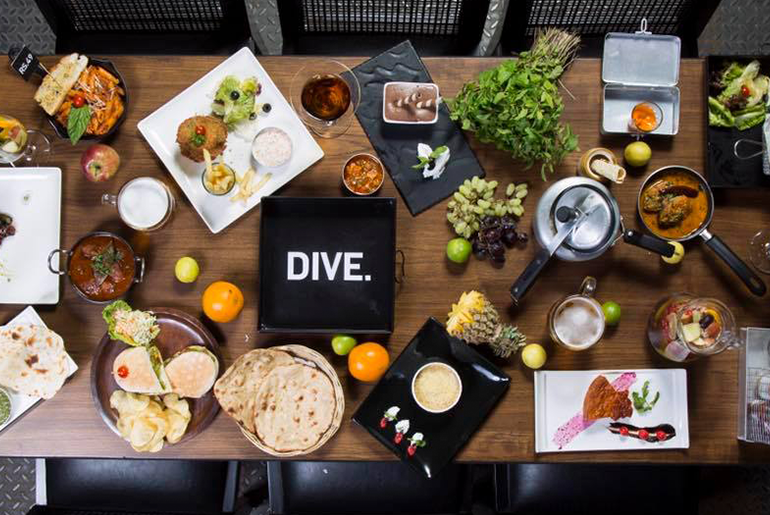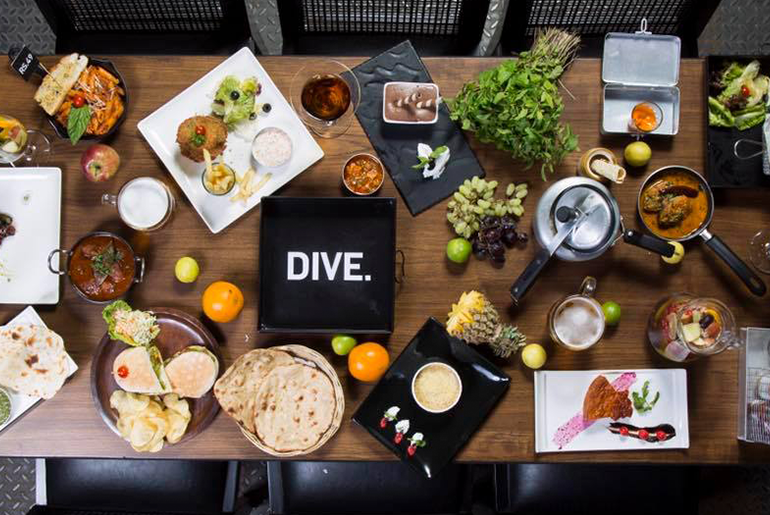 Venue – BKC DIVE.
Entry – Free Entry
16. Hard Rock Cafe, Worli
New Year's Eve calls for a celebration like no other. With foot-tapping music, great company and the best party vibe, there's no place better to be than at your favorite spot, Hard Rock Cafe which is well known for its music scene all through the year. This year, Hard Rock Cafe plans to host an unforgettable evening for all its patrons where you can show every party-goer the Star that you are! Take out your best outfits and dress yourself up to take the celebrity out in you, and get clicked by all the Paparazzi surrounding You. While you feel classy and glamorous, gorge onto some amazing platter of unlimited veg and non-veg starters and other delicious food on the menu. So this is your night to feel like a star and party just like your favorite celebrity. You can choose your poison from the bar, ranging from a variety of cocktails or mocktails to your good ol' Beer, Wine or Whiskey. On the music, the console will be DJ Roane in Andheri and DJ Gaurav in Worli playing your favorite tracks from the best of Commercial, Bollywood and Retro Music, so we're saying, that New Year's is surely going to be a blast. Cheers!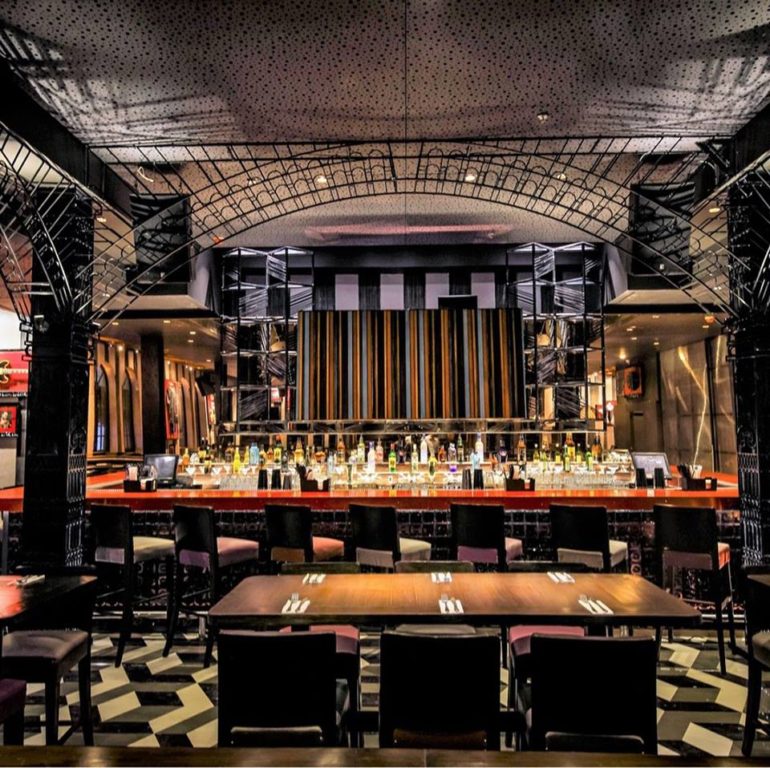 Venue: Hard Rock Cafe, Worli, and Andheri
Andheri: DJ Roane | Worli: DJ Gaurav
Price: Premium Stag – ₹3500/- , Premium Couple – 5000/- , VIP Stag – ₹5000/-, VIP Couple – ₹8000/-
Theme: Paparazzi 2018
17. Shiro's, Worli
It'​s time to bring out all the bling in your wardrobe as you wrap up the year 2017! Pan Asian restaurant​ – Shi​ro, popularly known for its mesmerizing decor and scrumptious food offerings is gearing up ​to host the biggest bash of the season- NYE​ 2018. ​ With the theme for the evening​ being 'Shimmer'​,​ don the most glamorous of gowns, ties, stilettos and finish it with oodles of style!​ With a penchant for all things classy and fine, Shiro will present a dazzling ambience to keep up to your festive zest. Party goers ​can relish an authentic fare of Pan Asian delicacies like Vietnamese Spring roll & Prawns in hot sauce ​and​ ​perfectly cooked main course ​like ​Chicken Hot Pot with Shitake Mushrooms and Veg Massaman Curry among many others. ​Guests can also enjoy the night brunch with unlimited spirits, classy wines, heady cocktails and crazy mocktails. On the music console will be DJ Rahul in Mumbai who will be spinning the hottest tracks of 2017. ​​So unleash your swanky self and dress to impress as you kick in the New Year with sassiness galore!
Also read: 5 Unusual Momos You Need To Try In Pune Right Now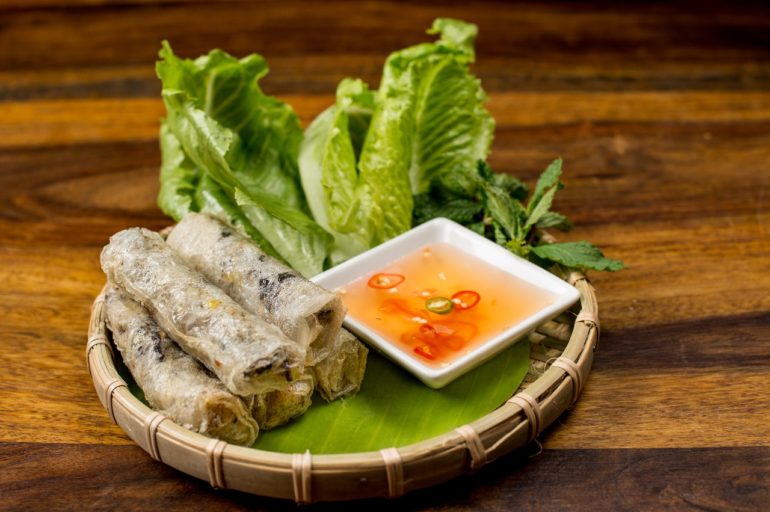 Date: 31st Dec, 2017 | Time: 9 pm onwards | Venue: Shiro, Mumbai
Price: ₹4500/- (Regular), ₹5000/- (VIP) for Single Ladies​ & ₹9000/- (Regular), ₹10000/- (VIP) for Couples
Contact: 022 66511207/08 or 7710005307
Theme: Shimmer at Shiro NYE 2018
19. Henpencked, Fort
Are you looking for a sumptuous meal during this holiday season? Then Henpecked is just the right place to be at. Come and savour the delectable Festive Treat paired up with some amazing cocktails till 2nd January, 2018 only at Henpecked. Select from a range of gourmet food starting with heathy soups and salads like Apple & Avocado, Zuppa De Pesce, Autumn Salad, for appetizers you can start with Baked Jalapeno Molten or Greek Lamb Kibbeh. Making your Festive meal even more sumptuous, the restaurant serves Pumpkin Risotto, Smoked Paprika Rotisserie Chicken, Braised New Zealand Lamb Shanks are few to name amongst others in the mains. Saving some space for your sweet tooth, the restaurant offers desserts like Chocolate Trinity and Strawberry Pretzel Cake.​
What: Festive Treat at Henpecked
When:  till 2nd January 2018
Where: 105, Apollo Street, Opposite Laxmi Vilas Bank, Mumbai Samachar Marg, Kala Ghoda, Fort, Mumbai
Time: 11:00 AM to 1:00 AM
Reservation:  022 65550303
20. Hitchki, BKC And Powai
If you ever felt you were born in the wrong era, it's your time to transport yourself back to crazy clothing and groovy music. So, get into your retro attire, put on your disco shoes and head to HITCHKI for HITCHKI RETRO NEW YEAR PARTY, kick-starting from 9:00 p.m. onwards. While the DJ goes live, the resto-bar will be serving unlimited food and drinks, making it a night to remember. A menu especially curated for the eve includes appetizers such as Charlie Chapli Kebab, Zhingat Tacos, The Bro Code, Full Zholche, etc, whereas the mains will include Pindi Chole, Kadai Paneer Lasagne, Pad Thai Noodles, Indi Chini Bhai, Laska Dum Biryani and many more. Welcome the New Year by going back to the retro. Enjoy mouth-watering dishes and sip on your favourite drinks as much as you want while you move to the beats of 80s and 90s. Food lovers and retro people don't miss this blast from past.​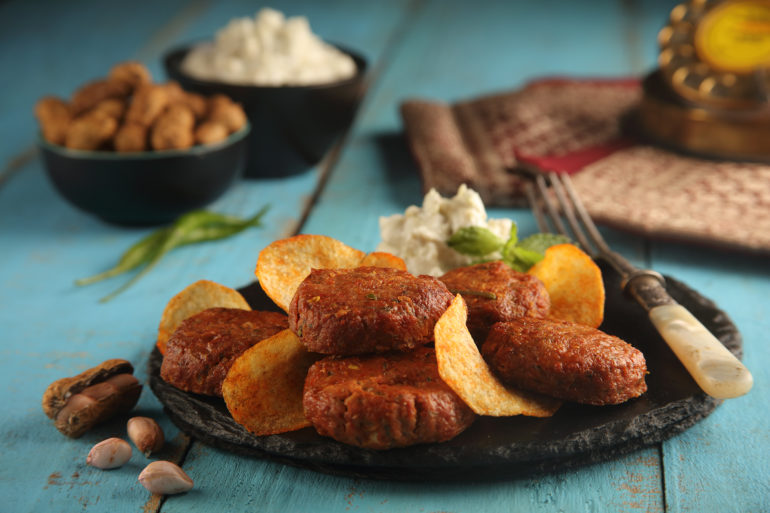 What: Step back in time with HITCHKI NYE "Retro New Year Party"
When: 31st December, 2017
Where:
– HITCHKI Powai, G5 Transocean, Hiranandani Business Park, Lake Boulevard Road, Powai, Mumbai
– HITCHKI BKC, Unit No.002, First International Financial Centre, G-Block. Bandra-Kurla Complex, BKC Road, Bandra (East), MUMBAI, Maharashtra 400051
Time: 9 PM onwards
For reservations:
@ HITCHKI Powai:  8291788008
@ HITCHKI BKC: 8291932807
21. Brewbot, Andheri
This time is about the 'New You', rather than the new year. Every year the new you shall give yourself a new resolution to follow. This time, take a break and meet, mingle, greet, inspire! On 31st Dec, at Brewbot Eatery & Pub Brewery, walk – in, with either a red band that lets others know that you aren't available, or a green band that indicates you are single and ready to mingle!
What: New You 2018 – NYE Party
Where: Brewbot Eatery & Pub Brewery, Andheri West
When: 31st December 2018
Time: 10.00 p.m. to 4.00 a.m.
Stags – Entry + Unlimited Starters + IMFL
– Female Stag: ₹3,000++
– Male Stag: ₹6,000++
Couple – Entry + Unlimited Starters + IMFL: ₹6,000++
Table Guaranteed Bookings – Entry + Unlimited Starters + IMFL
– Group of 15: ₹60,000++
– Group of 10 Couple: ₹60,000++
22. Mirchi And Mime, Powai
It's the month of celebrations and Mirchi and Mime promises to make it great with it's New Year special menu. Take all the hassle out of choosing your dinners, Mirchi and Mime offers you a complete Indian meal. From soup to peppers, bread to dessert, Mirchi and Mime has got a whole collection of mains and sides that are sure to get you out of any 'what's for dinner' dilemma. Start your meal with a Masala Consommé Royale with truffle drizzle soup or the Green Peas & Truffle Soup. Soups keep you warm and cozy during winters. For the starters, Mirchi and Mime offers the delicious Goats Cheese Peppers and the Chicken Lollipops with almond glaze. Indian meals are incomplete without Biryani. Try the  Murg Angara and the Thalappakatti Mutton Biryani or the Chanar Dalna Tahiri. As they say, the best memories are made gathered around the table. No celebration is complete without desserts. Indulge in the Bakewell tart with vanilla ice cream. Isn't it the best New Year's meal? So head to Mirchi and Mime and bring in the New Years with people you love.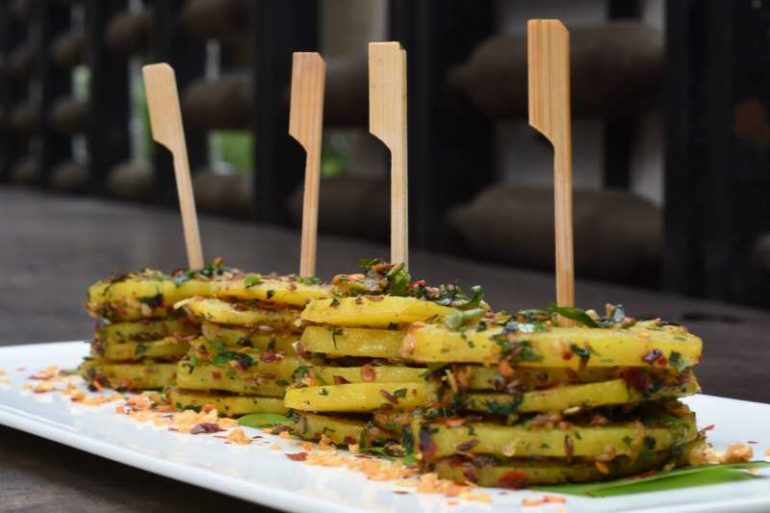 When: 
31st December
 and 
1st January
Time: 
12:30 pm to 3:00 pm
and
6:30 pm to 11:00 pm
Where:
 Transocean House, Lake Boulevard, Hiranandani Business Park, Powai, Mumbai
Contact:
 022 41415151
Cost : ₹999 –  Veg , ₹1111 Non -Veg
23. KODE, Kamala Mills
Come to KODE this NYE for a golden glam dinner party that's filled with gold sequins, glow bands, glow sticks and glow glairs on each table. From centerpieces to table settings, this classy color transforms the event into a magical celebration. Get some vino in over a scrumptious dinner, catching up with friends or making new ones and then proceeding to dance like a maniac. With special lady DJ and performances every hour till 12am's grand and final act. What's more is that you can enjoy an elegant spread of buffet accompanied by unlimited premium spirit packages.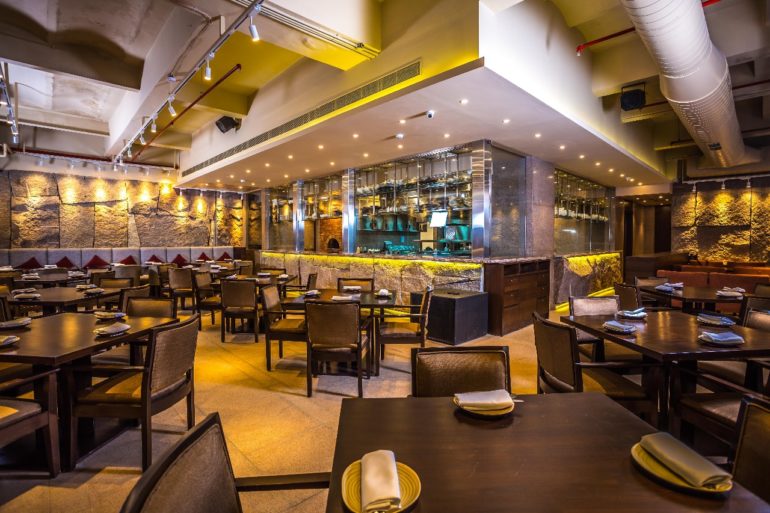 Date:
31st December, 2018
Venue: KODE, Gate No.4, Kamala Mills, Lower Parel
Price:
​₹
10,000 for a couple (All Inclusive), 
₹6000 for stags (All Inclusive)