Best of Holi parties, exciting offers or boozy thandai, Mumbai is all geared up for the best Holi this year. Here are all the ways in which your colorful soul can enjoy Holi in Mumbai –
1. Hoppipola, Multiple Outlets
Hoppipola is back with it's Pre Holi edition of Chuggathon. The rules are very simple – you chug, they reward. The best part? Get your beer at Rs 28 if you are wearing any of Hoppipola's logo colours (Blue, Yellow and Pink). So head to Hoppipola to test your chugging skills and let the knights battle it out for the ultimate chugger title. The champion will be rewarded handsomely- The fastest to chug wins free beer for a month. The competition is fierce and the stakes are high so be sure to get your A game on.
Also read: Try The All New Mac N Cheese Burger At Hoppipola In Mumbai
When: 28th February 2018
Time: 8:00 pm onward
Where: All Hoppipola Outlets in Mumbai
2. D:OH! All Day, Multiple Outlets
D:OH! All Day Dining & Bar is kickstarting holi celebrations a little early this year. Celebrating the festival of colours with a special version of its Instagram favorite freakshake – The Holi Freak! A tall sinful glass of rabdi churned with vanilla ice cream, cake and milk, layered with special homemade jalebis and topped with colorful sprinklers. Add to that the Pichkari shots & the LIIT, Mai Tai & Mojito Balti Cocktails, we say this Holi, is sure to get freaky!
Also read: Try The Unique New Twist For Regular Misal Pav At D:OH In Kamala And Andheri
What: Holi Special at D:OH! All Day
When: 26th February 2018 – 4th March 2018
Where: D:OH! – Kamala Mills, Fun Republic & Viviana Mall
3. The Resort, Madh-Marve
This year, Holi is going to be all the more fun thanks to the delectable Holi Brunch that will be hosted by The Resort, Madh-Marve. The elaborate spread that is planned at The Resort's uber cool restaurants is bound to bring out the best in the day. A specially designed menu will be ready to entice and delight you while tantalising your taste buds. The menu offers an array of vegetarian as well as non-vegetarian dishes including Kaikari Vegetable, Fish in Soya Garlic Sauce, Mutton Rogan Josh, Paneer Kali Gol Mirch, Shrimp Salt & Pepper, Punjabi Mutter Kulcha, Seekh Kebab Gilafi, Dal Frontier and Rangeen Subz Biryani Smoked. Lip-smacking traditional Holi treats like Puran Poli, Malpua with Rabdi, Gujiya will have you craving for more. Also, because Holi is incomplete without some yummy thandai, there will be some great options available along with Aam Panna, Mango Lassi etc.
What: 'Holi Special Brunch'
Where: The High-Tide restaurant, at The Resort, Madh-Marve, Mumbai
When: Friday, 2nd March, 2018
Cost: Per Person: ₹2,000-2500/- (All inclusive)
Time: 12.30 pm – 3:30 pm
Call: 022- 2844 7777
4. Woodside Inn, Andheri
This March, your favourite neighbourhood bar is all set to celebrate the festival of colours, Holi on 2nd March,2018 at Woodside Inn, Andheri. Marking the arrival of spring-summer, it is one of those few festivals in India where people are out on the streets celebrating and making merry.This year, make Holi even more merry with the amazing and flavourful special Holi Shots available only on 2nd March,2018. The shots include Holi Reveller made with Jim Beam, Thandai Shots made with Smirnoff , Pan Salsa shots made with Smirnoff, Colour splash with Bacardi  and Black Lemonade activated charcoal made with Bacardi.  Make the madness a few notches higher with these crazy, special Holi Shots that you MUST NOT miss this Holi only available at Woodside Inn, Andheri.
Also read: Head To Bombay Cocktail Bar In Andheri For An Ultimate Clubbing Experience
Name: Special Holi Shots
Venue: Woodside Inn,  New Link Plaza, Next to Oshiwara Police Station, Oshiwara Link Road, Andheri West, Mumbai
Contact: 022 26328963
Date: 2nd March,2018 only
5. Color By The Bay, Wilson Gymkhana, Marine Lines
Color By The Bay presents Holi party in DJ Chetas. The wait is over, it's that time of the year when you'll see the Breeze around you is filled with vibrant colours.  He is India's most established DJ known for his innumerable hits and mixes. DJ Chetas makes a special appearance at the Holi Party- Color By The Bay. Catch him live as he spins Bollywood hits of the season with some original mixes by himself. It's going to be one helluva Friday! This year get ready to color yourself with most amazing music,food,rain dance and lots of vibrant colors with a magical line up 9 artists.
Also read: Vortex South Serves Classic Sarson Da Saag As A Fondue
Venue:
 Wilson Gymkhana, Marine Drive
Date
: 
2nd March
, Friday 2018
Time:
10:00 am- 6:30 pm

Contact 
: 9167644640
Ticket Price 
General Admit (  Entry ) -₹499
( Entry + Buffet ) – ₹750
VIP (Only Entry ) – ₹899
VIP (Entry + Buffet ) – ₹1250
VVIP Table 25,000 & 40,000
Book here  
6. Smoke House Deli, Multiple Outlets
This Holi indulge in a special Thandai Panna Cotta– a traditional Italian dessert combined with an Indian twist, at Smoke House Deli outlets near you. India's festival of colour is synonymous with the extremely well known drink 'Thandai'. Taking from this, the chefs at Smoke House Deli decided to create a Panna Cotta using the ingredients of the beverage, keeping in mind the essence and flavor of the festivals cooling milk made drink. Head down to Smoke House Deli either before or after you've played Holi and indulge in a form of Thandai that sticks to tradition but is filled with creativity.
Also read: Restaurant Review: Smoke House Deli At BKC, Mumbai
Date: 2nd March 2018
Price: ₹210 /-
Time: 11 am to 1 am
Venue: All Smoke House Deli Outlets (Lower Parel, Pali and BKC)
Contact: 022 6561 9618 (Lower Parel Outlet)
7. Chili's American Grill & Bar, BKC and Lower Parel
 Your weekday just got better, come visit BKC and Lower Parel outlet and you get a pint of beer for $1 only! (₹65). Each person can chug unlimited amount of kingfisher draft beer. Do I hear a yay? Most definitely! Also, our Signature cocktail, Presidente, is for $2 (₹130/-) only! Sounds amazing, right? Well, so will these flavorsome beverages be.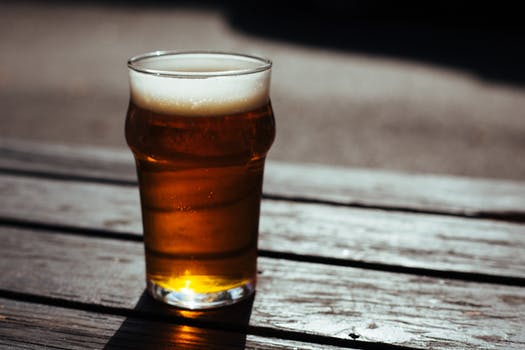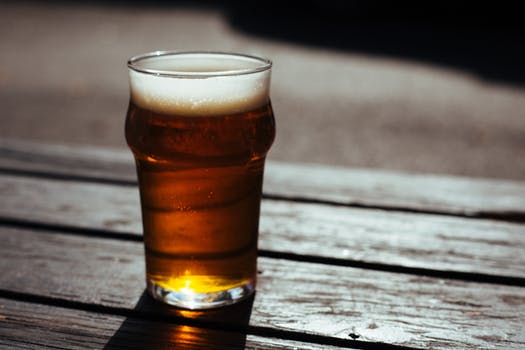 What
: 
$1 a 
​B​
eer 
and  $2 margarita 
offer
Where: Chili's American Grill and Bar, BKC and Lower Parel
When:
 Wednesday, 28th February and
Thursday, 1st March
Lower Parel: 
 2
nd Floor, North Sky Zone, High Street Phoenix, 
4
62, Senapati Bapat Marg, 
Lower Parel
, Mumbai.
BKC:  Lobby Level, The Capital Building, Plot 70, Block G, Bandra Kurla Complex, Mumbai.
8. AndaMental, Andheri
It's again that time of year when we celebrate a crazy festival of colours, Holi. It is rightly said, "As sweets are to Diwali, thandai is to Holi". While we are preparing to celebrate our favorite festival at the fullest,Andamental Express Cafe is all set to add more colors to your celebration. They believe Holi celebration is incomplete with Thandais and lip smacking food, sothis Holi on 2nd March, 2018 they are offering complimentary Thandai (non alcoholic) on any order all day long.
Address: Andheri (W): Shop 4, Sarkar Corner, Junction of JP Road and Veera Desai Road, Azad Nagar Metro Station, Azad Nagar, Mumbai
Offer : Complimentary Thandai on any order
Timing : All day long
9. HITCHKI, BKC and Powai
Holi is a festival which signifies the victory of good over evil and celebration of colors, a festive day for many to meet their folks, play-laugh, forgive-forget and repair broken relationships. Celebrate PRE-HOLI BASH with your loved ones while enjoying FREE round of Tipsy Colas at HITCHKI on 1st of March, Thursday with HOLIwood Night, kick starting from 9:30 PM onwards. To set the mood right, DJ Bunty who is known for his outstanding ability of mixing today's dance numbers with the classics, would be playing some of the best and high spirited mixes at the HITCHKI BKC. Whereas HITCHKI Powai will witness some energetic Bollywood Numbers by DJ Deepak as he will set the floor high, thus ensuring all guest are glued to the dance floor. Adding more colors to the occasion, LIIT straight from Bihar, a killer combination of Thandai, Gin, Vodka, Rum and Balam Pichkari, an amalgamation of Baileys, Rasagulla and magic, are two special drinks from its menu offered by HITCHKI. So, get along your friends and get ready for Thandai and Thumkas while celebrating the Pre-Holi Bash only @ HITCHKI.
Also read: Groove To Your Fav Bollywood Beats At Hitchki BKC
What: Celebrate Pre-Holi Bash in HOLIWOOD Style Only @ HITCHKI
When:  Thursday, 1st March 2018
Where:
– HITCHKI Powai, G5 Transocean, Hiranandani Business Park, Lake Boulevard Road, Powai, Mumbai
– HITCHKI BKC, Unit No.002, First International Financial Centre, G-Block, Bandra-Kurla Complex, BKC Road, Bandra (East), Mumbai, Maharashtra 400051
Time: 9:30 PM onwards
Reservation:
@ HITCHKI Powai:  8291788008
@ HITCHKI BKC: 8291932807
10.  

AKA

 

Bistro, Fort
The festival of colors is back! And to rejoice the festival in the merriment and immerse yourself in the joy of colors, your favourite bistro is serving festive special drink. So don't hold back yourself and come over to enjoy as AKA Bistro celebrates the festival of colors by serving special complimentary Thandai Shots from 11:00 am to 11:00 pm everyday untill 9th March 2018. So walk in to AKA Bistro and try the complimentary Thandai Shots which are served in four distinct flavors – Pan Thandai, Mango Thandai, Saffron Thandai and Chocolate Thandai. If that's not enough, you can either order a glass full of your favorite flavor or you can purchase a bottle from the counter for your dear ones.Be a part of this Holi celebration before 9th March 2018 and enjoy a glass of refreshing thandai at AKA Bistro.
What: Thandai Shots this Holi at AKA Bistro
When: 11:00 am to 11:00 pm, Everyday untill 9th March 2018
Where: AKA Bistro, 123, Nagindas Master Rd, Kala Ghoda, Fort, Mumbai, Maharashtra 400001
Price: ₹200++
11. Reunion Bar and Kitchen, Dadar
It's the festival of colours and what better way than by celebrating it with colourful drinks. Reunion Bar and Kitchen is offering colourful LIIT for ₹60 only. So, what are you waiting for? Crash in and get set to, 'Spoil UR Bad Mood'!" because we believe in giving guests more than what they ever desired.
Venue: Reunion Bar and Kitchen, Dadar and Goregaon
Date:
1st March to 25th March
12. BKC DIVE, BKC
Put on your dancing shoes and head to BKC Dive and kick start the festival of colors with the Pre- Holi Bash this Thursday. Come and enjoy our special Spiked Thandai at just ₹299 and Jumbo at ₹499, to take your festive spirit of Holi to another high. There are also other drinks starting from as low as ₹85, so we're saying that this Holi, BKC Dive is the perfect place to be at. A festive extravaganza that brings to you liquor you love, music that'll make you shimmy and shake! From Bollywood, EDM, Hip-Hop, Commercial and pocket-friendly food that'll tingle your tongue; the craziest Pre-Holi Bash in town is waiting for you. So, get along your friends and get ready for Spiked Thandai and Thumkas while celebrating the Pre-Holi Bash at BKC Dive.
Venue: BKC DIVE, 8:00pm Onward
Date: Thursday, 1st March 2018
Free Entry
Spiked Thandai @ ₹299 and Jumbo @ ₹499