Amsterdam is one of the most popular tourist destinations, not only in Europe but the entire world. Every month people from all around the globe flood the city in order to experience life like never before. And in an attempt to make tourists and locals interact with each other, the city has launched a campaign called 'Marry An Amsterdammer for a day'.
What Is It?
Under the campaign, the tourists will be able to marry a local for a day. The fake wedding will be 35 minutes long and once it is over you can go to explore the city with your bride/groom as your honeymoon.
The 'bid' for the 'spouse' will begin from around 100 Euros and the tourist will be allowed to have family and friends at the wedding.
Also read: Now You Can Sell Your Wedding Tickets To Foreign Tourists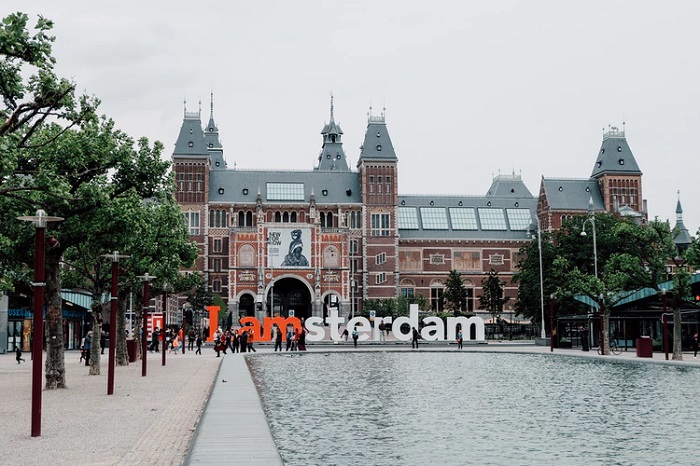 What's In It?
The whole idea behind the concept is that tourists will be able to fully experience the city better with a localite.
The initiative is part of the bigger "Untourist Movement" that launched this week, a platform that wants to think about tourism in an unconventional way to try and make Amsterdam a better and more livable for residents and visitors both.
Also read: 10 Best Resorts In India To Plan A Destination Wedding
With its Untourist Guide, the movement plans to direct tourists onto unusual activities or less known neighborhoods. It's an innovative way to try and solve the over tourism situation Amsterdam has to contend with, one that has already led the city council to ban tours of the red lights district starting 2020.
These methods are being made to ensure that the influx of tourists has a positive impact on the environment.
So, if you too are inspired by Queen and cannot wait to explore Amsterdam with your fake 'bae' then here is your chance to experience the city at it's best along with an expert!
Also read: Here's Why I Chose Tokyo Over Paris For My Romantic Getaway