New Year is coming up and there is so much to do. From family events to festive markets and staycations in resorts and new year getaways, the options are endless. But what if you want to stay in town and bring in the New Years? Count down as you greet the New Years with scintillating fireworks at these places in Dubai.
Burj Khalifa
New Years In Dubai is synonymous with the fireworks show at Burj Khalifa. Want to view the New Years Fireworks in their full glory? This is where you need to be at. With the fireworks display covering the entire length of the building, you can see the show from around the tower from Dubai Mall to Burj Park.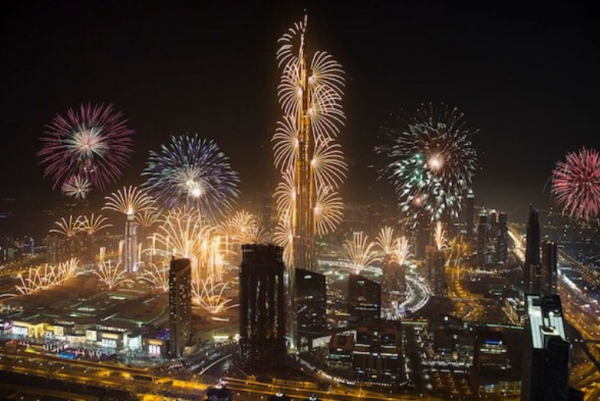 Burj Al Arab
So we know Souk Madinat has already decked up for the festival season with its market. But if you are planning to spend your New Year here, it is still a great idea. With a perfect view of Burj Al Arab, you can catch up on one of the most glorious fireworks with the Jumeirah waters at the backdrop this New Year.
Atlantis, The Palm
Pary at the five-star resort of Atlantis. They are having a family-friendly party at one of their restaurants too. So get here with your family and friends and watch the beautiful Atlantis building glow up with New Years Fireworks.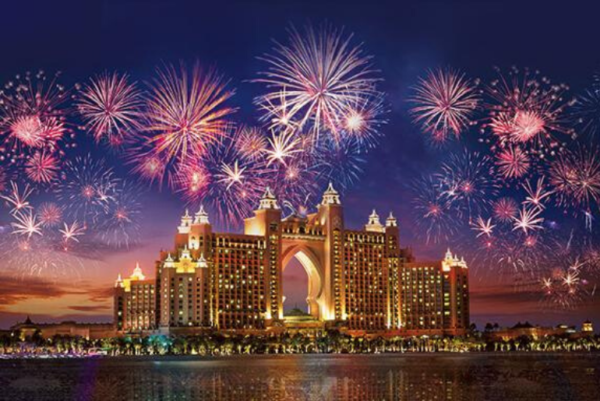 The Beach, JBR
The Beach at JBR is host to a number of restaurants. And for this precise reason, it is such a great place to dig into great food and await at the beach to break out into a scintillating fireworks show. View the entire beach light up as your feet dig into the sands of JBR and you countdown to the new year with your loved ones.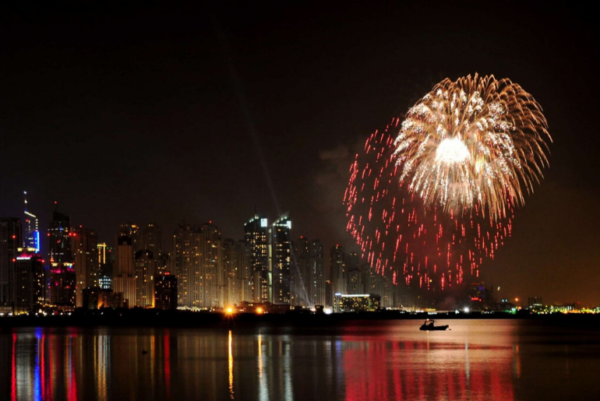 La Mer
La Mer is Dubai's newest waterfront destination hosting a string of activities and restaurants for visitors to chill at. So this New Year enjoy at La Mer for free and go back after you enjoy a mesmerizing firework show.
Al Seef
Moving from newer Dubai to older Dubai, Al Seef is also offering some power-packed fireworks on its display. With restaurants and cafes dotting the Al Seef waterfront, you can relax and enjoy the fireworks from the restaurant or simply stand in and enjoy the scene.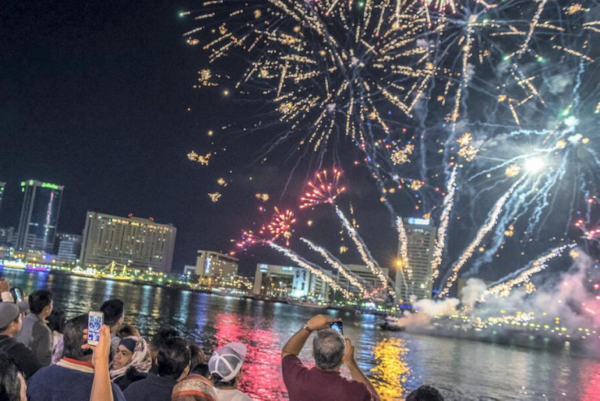 Dubai Festival City
Shop in the mall and come down to the Waterview as the mall hosts their grand Imagica fireworks with water, laser and much more. You can even dine at one of their outdoor restaurants and enjoy the scene in front of you as you countdown.