The Odisha government has decided to reopen all tourist destinations from October. The state was closed to tourism for about six months in the wake of the coronavirus pandemic. Now, the government will open Odisha for tourism with precautionary measures. A few days before, the Odisha government had also planned to start day-cruise services on five locations of the state, namely Chilika lake, Bhitarkanika mangroves, Hirakud Reservoir, River Mahanadi and Satkosia gorge.
Odisha To Reopen For Tourists In October
After a 'World Tourism Day 2020' programme, Tourism Minister J P Panigrahi said, "We have decided to reopen all the tourist spots from October with strict adherence to health safety guidelines amid the COVID-19 pandemic." He, however, has not mentioned the date of reopening the state yet.
Odisha CM Naveen Patnaik said,  "I welcome you all to Odisha as we will open the state for tourism and look forward to offering you safe, pleasant and comfortable experience during your stay in Odisha — a destination that is serene, safe and secure to visit and explore." Meanwhile, Odisha offers some amazing dishes that every foodie must try.
Also Read: Virtual Tour Of Bhubaneswar
Odisha: The Long Coastline And The Road Tourism Campaign
Odisha has a long coastline of about 485 kilometres along the magnificent Bay of Bengal, that attracts a large number of tourists, especially from the eastern part of India. The region has several deltas formed by rivers like the Mahanadi, the Subarnarekha, the Rushikulya, the Brahmani and the Budhabalanga. Asia's largest brackish water lake, the Chilika lake, is one of the popular tourist destinations in Odisha.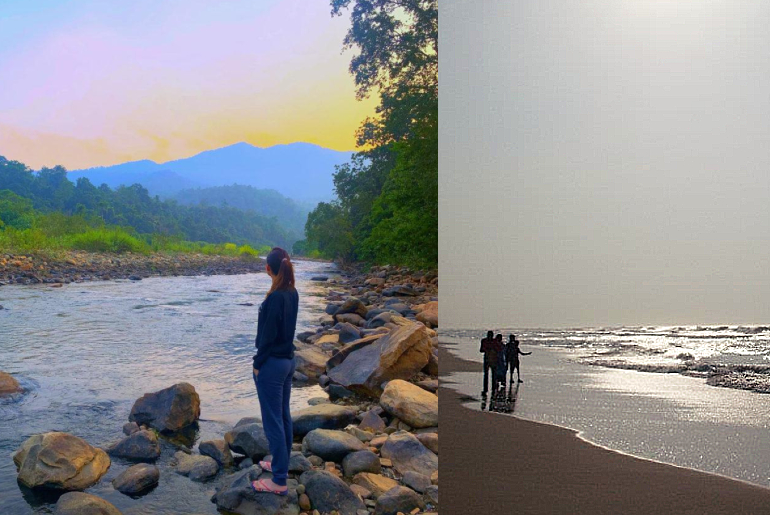 CM Naveen Patnaik has introduced  'Odisha by Road' campaign to promote road tourism in the state. In addition, he has highlighted the initiative of eco-tourism nature camps.
He also launched another initiative to promote the Odia cuisine, the opening of  'Nimantran' restaurants across the state. Reportedly, the Odisha Tourism Development Corporation will manage these eateries. Patnaik said, "Three restaurants will be opened in Bhubaneswar, Puri and Sambalpur in the initial phase of the programme and three Food-on-Wheel mobile vans will be deployed in Bhubaneswar and Puri."
Also Read: A 500-Year-Old Temple Resurfaces In Odisha
We'll finally be able to explore the pristine beaches and jungles in Odisha. For now, allow us to take y'all on a virtual tour to Odisha's lush green Similipal forest: