Hidden behind the deodar trees, The North in Kullu would have appealed to Hansel and Gretel. Inside, the décor is appropriately rustic, with rough-hewn tables, unpainted plaster walls and brick floors. The splendid architecture of this homestay looks like it's been frozen in time. So on your next trip to Himachal, skip the hotel and travel back in time with a stay at this old estate.
Also read: This Manali Resort Lets You Stay In Glass Suites & Enjoy Killer Views Of The Himalayas
It Is Hidden Behind The Deodars
The majestic structure is a 3-floor abode for artistic and like-minded people. The old estate has been breathing a new life since the time it has been revamped as a homestay. Indians Prefer Hills Over Beaches; Himachal Pradesh Becomes Top Vacation Spot.
The elegant home is nestled amidst the mighty deodars and the Beas river. This is the place for every soul who wants to escape far away from city life. Visit These 5 Most Scenic Gurudwaras In India To Find Inner Peace.
The Property Is Home To Artists & Thinkers
The estate is also home to artists and like-minded people who live as a community in an eco-conscious. It is the place to experience splendid nature, and network with architecture, art, music and food. The estate has many different spots where you will find people playing the guitar, singing on a ledge, dancing and loud lunes being played for the kitchen. People from every field find solace here.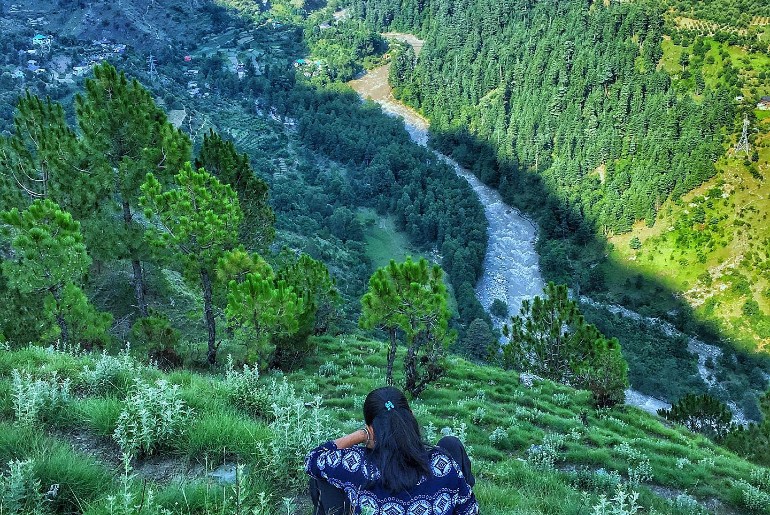 The Homestay Looks Like A Leaflet Out Of A Photobook
The old estate comes provisioned with local delicacies which you can enjoy during your stay here. Trekking spots and view points can all be found a short car ride away. But the best course of action is to explore and roam around the estate on foot. Himachal Pradesh received its first snow snowfall, and this place now looks like a leaflet out of a photo book right now.
Covered with a blanket of snow, it looks like you have stepped into Narnia. Sounds dreamy. We're packing our bags to witness this wonderland before winter is over, are you?