As celebrations are taking place on a low key due to the coronavirus pandemic, people are looking for travel options as alternatives this festive season. According to reports, most Indians are now preferring hills over beaches and Himachal Pradesh has emerged as the top tourist destination. Other places in the top five list include Goa, Uttarakhand, North-East, Kerala and Rajasthan, according to a survey by Yatra. Meanwhile, here are 5 beautiful hill stations in India where you can fly right now.
Himachal Pradesh Is The Most Preferred Destination Among Travellers Now
The annual festive survey of Yatra took place recently and nearly 5000 people took part in it. According to a Financial Express report, the survey revealed an "uptick in demand for travel as almost 75 per cent of respondents said they are planning to take up a vacation compared to 2019 where 61 per cent of respondents were willing to go on a holiday during the festive season."
The percentage of advanced booking is around 39.3 per cent. The survey showed that many people are planning leisure trips for more than a month. The hilly north Indian state in the Himalayas, the Himachal Pradesh, has emerged as the top destination among travellers. On that note, did you know about these swiss tents and mud huts of Himachal Pradesh?
Also Read: I Stayed At This Cosy Homestay Near Darjeeling During Pandemic & It Was Worth Every Risk
Travellers Prefer Hills Over Beaches; Budget Travel On The Trend
The top five destinations where people are preferring to travel amid the pandemic are Himachal Pradesh, Goa, Uttarakhand, North-East, Kerala and Rajasthan. Himachal Pradesh, Uttarakhand and North-East are home to some of the highest mountain peaks in the country and the world. The seven sisters of the North-East , Arunachal Pradesh, Assam, Meghalaya, Manipur, Mizoram, Nagaland and Tripura, along with Sikkim ( later included in the North-Eastern region), Himachal Pradesh and Uttarakhand, attract a large number of mountain lovers every year.
Also Read: Himachal Pradesh Starts Electric Buses On Kullu-Keylong Route Via Atal Tunnel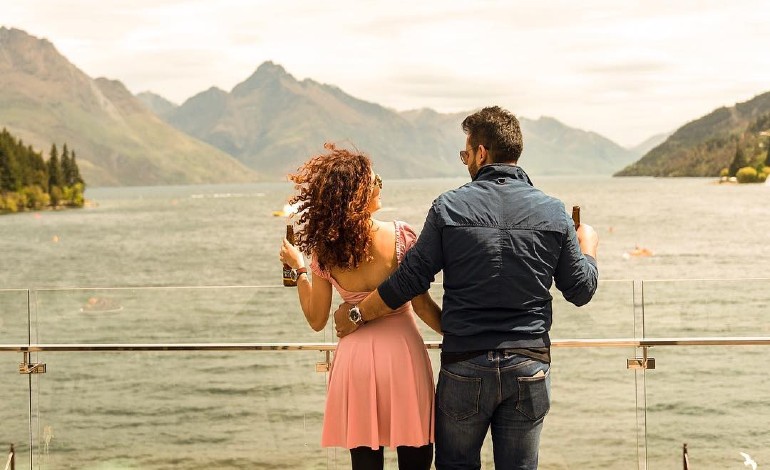 Rajasthan also has some beautiful hilly regions like Pushkar that are attracting a good number of tourists now. Also, the potential travellers are considering various factors like the number of coronavirus cases in the vicinity, government guidelines, sanitisation protocols, etc. The survey also revealed that the trend of budget travel is increasing. More than 35 percent respondents have set their budgets between ₹10,000 to ₹25,000 per person. Which mountain destination are you planning to explore post-pandemic? Tell us in the comments section below. Meanwhile, here are 10 snowy hill stations in North India: