One of the famous Sufi shrines in Delhi is the Hazrat Nizamuddin Auliya dargah which draws visitors to its mystical ambience in great numbers. The dargah has featured in various films and music videos to become a well-known spot in the city. Delhi, being the city that it unapologetically is, has more Sufi shrines and dargahs, offering equally magical experiences to its visitors. These dargahs mark Delhi as a special place and are worth a visit. So, next time you have the time and wish to have a soulful experience or need to make peace with your struggles, these dargahs can be the space you need to escape.
1. Hazrat Khwaja Nasiruddin Roshan Chirag Dehalvi
Nasiruddin Mehmood Chisti Nizami, a follower of Nizamuddin Auliya, rests in this dargah. He lived in Delhi during the 14th century. Although a little noisy because of the traffic in the locality, the dargah will provide you with the peace you wish to feel. It is said that Nasiruddin Mehmood performed a miracle and lit lamps magically with water instead of oil. He did this after Ghiyasuddin Tughlaq curbed the oil supply to the Ghiyaspur area.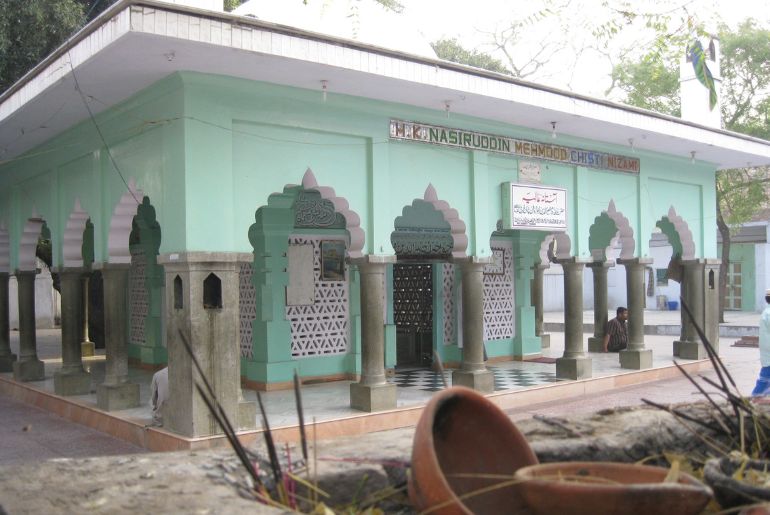 Also Read – 5 Restaurants To Enjoy Magical Sufi Nights In Delhi NCR
2. Hazrat Inayat Khan Dargah
This beautiful dargah is located near the Nizammudin dargah. Despite its narrow streets and alleys, the structure of Hazrat Inayat Khan is gorgeous. However, it is private property, and you'd need permission from the security guard to enter the place.
Do visit this shrine and witness the aesthetic and peaceful vibes. Also, you can visit the shrine on Fridays to listen to qawali.
3. Hazrat Sheikh Shahabuddin
The dargah of Hazrat Sheikh Shahabuddin is located in Sanjay Van, which has its charm. The shrine offers a serene feeling when you visit. A popular shrine in Mehrauli, this dargah has a lot of visitors throughout the day.
4. Dargah Of Hazrat Shah Kaleem-Ullah Jahanabadi
Hazrat Shah Kaleem-Ullah Jahanabadi was laid to rest in this mausoleum located between Jama Masjid and the Red Fort in old Delhi's Meena Bazaar. He was a known Sufi saint revered by the people. It is a simple dargah where you'll experience calm and serenity.
These shrines have stood the test of time and continue to serve as spaces where one can visit to rejuvenate themselves & feel the distinct powers they exude.
Also Read – Now Enjoy Satvik Food In Delhi's Nizamuddin Railway Station Offered By IRCTC