We all love munching while travelling, it simply adds to the pleasure of travelling. The food served on Express trains is simply delicious. However, people who have Jain food or Satvik Bhojan do not have options to munch on because the food served on Express trains are not Jain or Satvik. Well but not anymore. Satvik Bhojan will now be served in trains by the Indian Railway Catering and Tourism Corporation (IRCTC). 
From Maharaja Thali To Noodles
In partnership with the International Society for Krishna Consciousness (ISKCON) temple in Delhi, Railway Catering and Tourism Corporation (IRCTC) is offering vegetarian food to passengers on board. IRCTC stated that the passengers can now relish satvik bhojan in train by ordering it through IRCTC's e-catering service. The service is for people who board trains from or travel via Nizamuddin Railway Station. Through this service, you'll be able to access everything from Maharaja thali to biryani to dim sum to noodles.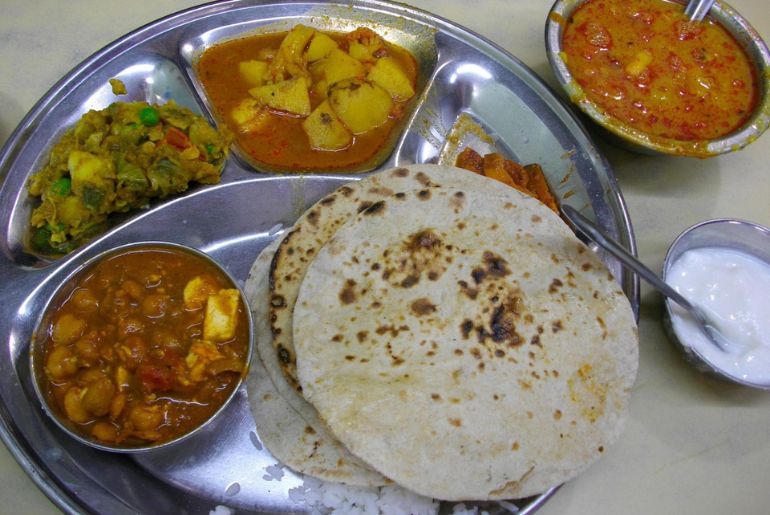 Also Read: You Can Now Book Your Train Tickets Through Text And Voice With IRCTC
IRCTC's Initiatives
IRCTC has always come up with different initiatives keeping their various travellers in mind. Previously it had come up with special satvik vrat thali for the passengers who were fasting during Chaitra Navratri 2022. The special vrat thali had delicacies prepared in sendha namak which is used during fast preparations and also had no garlic or onion in it. Similarly, IRCTC collaborated with the Satvik Council of India to offer vegetarian food on trains to religious sites in India last year. 
View this post on Instagram
Also Read: IRCTC Offers Discounted Packages For Char Dham Yatra In May