Socks are the coolest gift you can have due to a variety of reasons. They can be either playful, practical, fun, formal or fashionably indulgent. Every person has their own style, opinions and character and it's totally acceptable to factor in that a pair of socks can actually determine your nature in a very impeccable manner.
People who wear the basic black and white socks are generally the reserved kind while the perky colors mean you're motivated and ready to take over the trade. Stripes can be flirty, while knits are cozy and patterns like checks or cartoon characters etc. mean you want to be on the limelight or present yourself as one of a kind. Thankfully Jockey has a range of colourful, fun and funky socks that go with every kind of personality.
We believe everyone has a sock which matches their personality quirks. Here are some socks that are perfect for you:
1. Introvert
An introvert favorite time of the day is sitting in the comfort of your room cuddled in a warm blanket with your favorite Netflix show on the screen and a hot cocoa to sip along. For you socks are all about comfort and these polka dot Jockey socks are the perfect fit for you.
2. Extrovert
Extroverts are energized by people and believe in the concept of the More the Merrier. You are the life of every party and heart of every crowd and these quirky striped socks completely fit your peppy vibe which livens up the place with your blooming positivity.
3. Ambivert
For the people who are sailing in both extro-intro boats and like it that way. Ambiverts act according to their mood or gut feeling and this basic grey with black stripes Jockey pair perfectly matches your pace of just going with
the flow.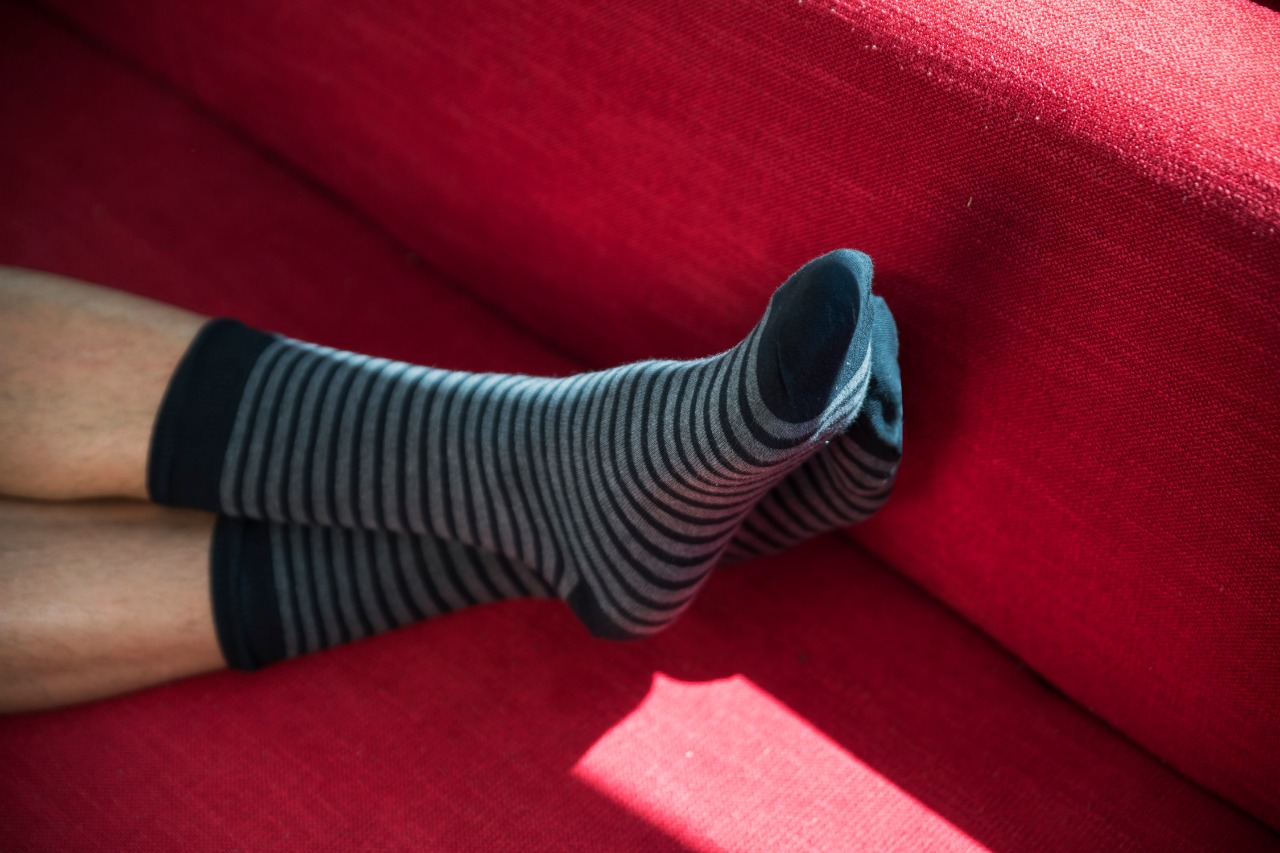 4. Laid Back
Your persona is the most loved and adored one amongst the crowd as you adjust to any environment like the free flowing waters. For such an easy and relaxed personality these semi stripped red and white Jockey socks are the seamless fit to your flair.
5. Adventurous
There is always one person in the group who would be ready to catch a train to Goa at 3 am or head out on a long drive to Khandala just for coffee. And for such spontaneous individuals this electric neon socks with a dash of
navy is the perfect fit.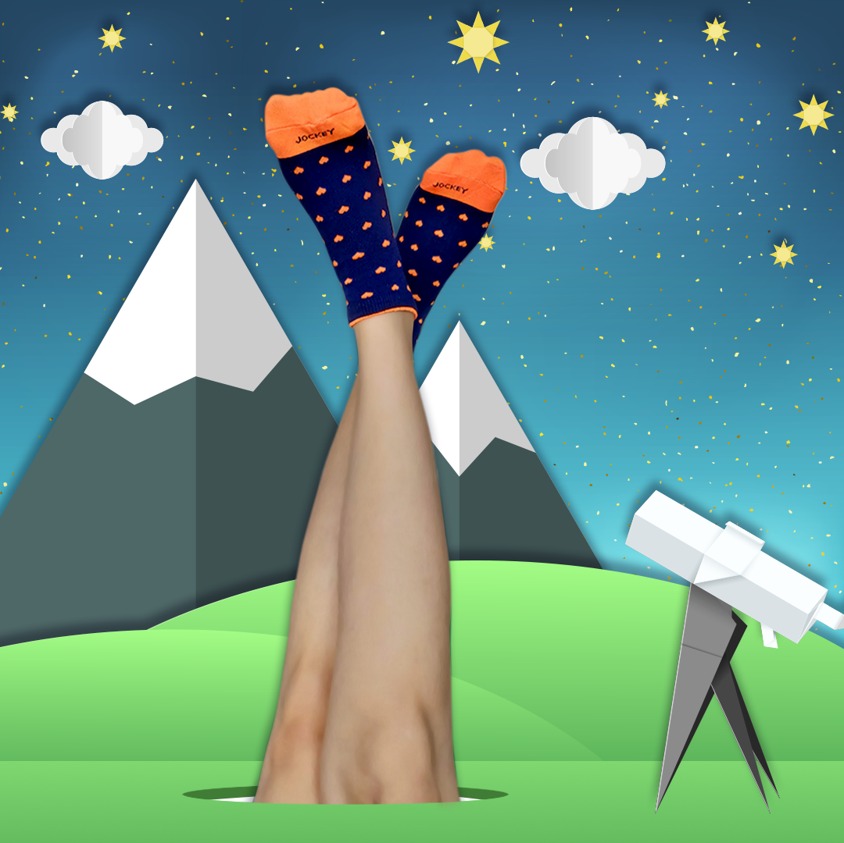 6. Feelers
These types of fellas tend to be sensitive and very cooperative and act according to their morale values. They tend to care about the consequences of their actions on the ones around them. And for such a loved person, these peaceful pastel Jockey socks are the perfect fit for their feet.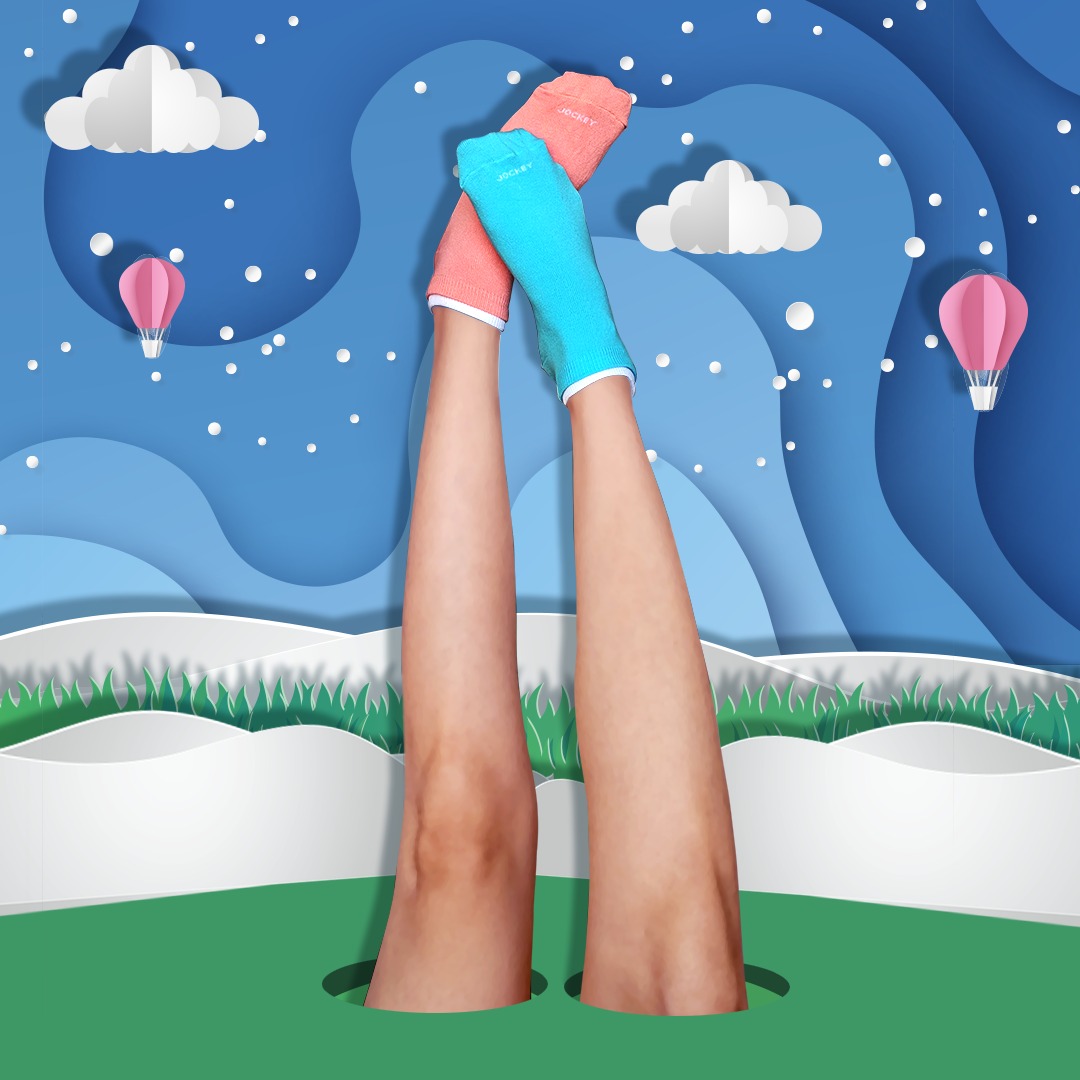 7. Thinkers
You're creative, you're whimsical, you're fun, you're carefree, you're curious and you are insightful which makes you the most vivid yet systematic type of persona. And such an enigma of an individual deserves the colorful stripes duo that allows you to be creative and also experiment with your style.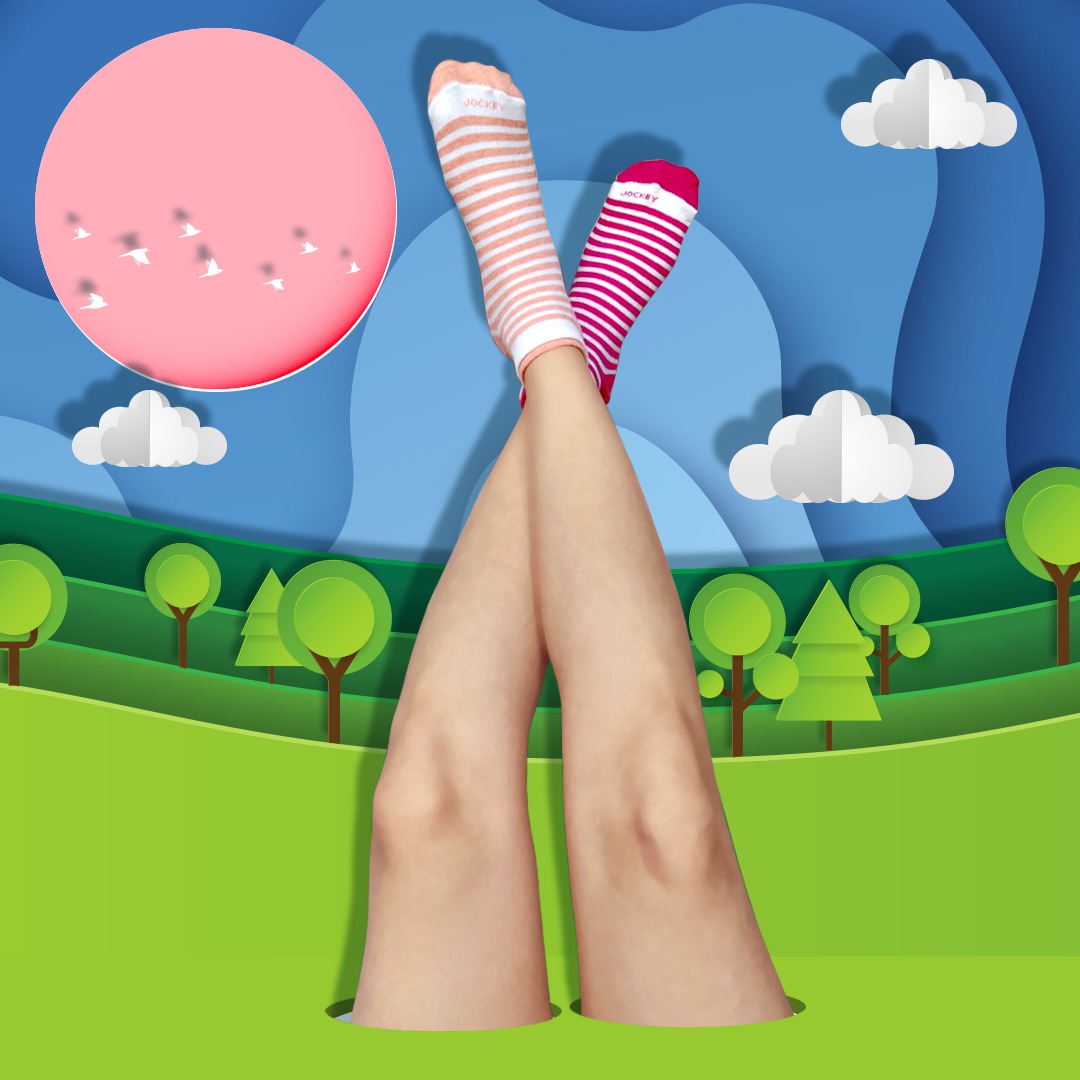 8. Sporty
Your style is outdoorsy and your approach is focused while some may say you are too agile, but in reality you stand out amongst the crowd and don't dwell in failures. For such a bustling personality, these pair of classic black and white stripes with a bright red bottoms from Jockey are picture-perfect fit to your nature.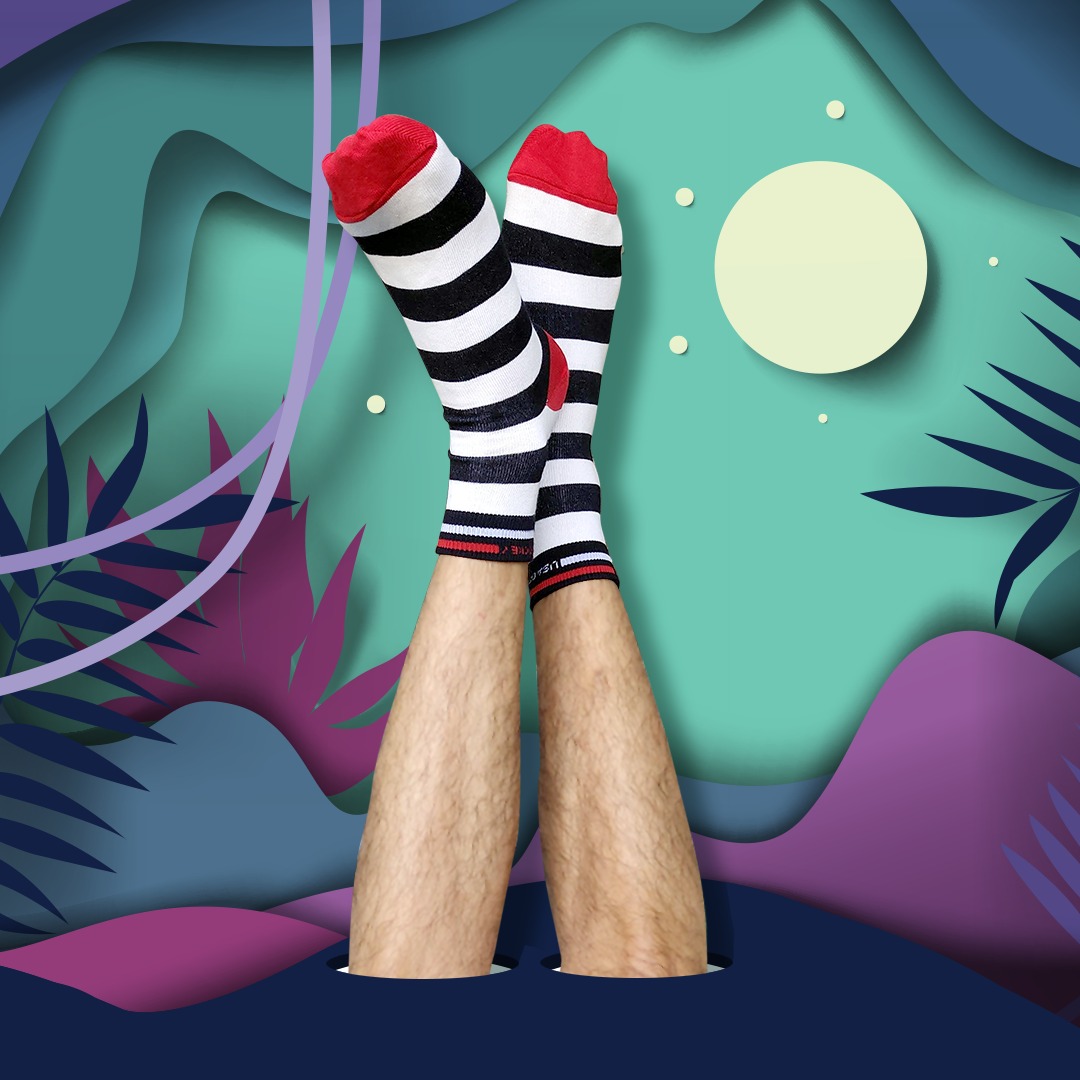 9. Romantic
The phrases 'love at first sight', butterflies in the stomach or the DDLJ guitar tune were made to counterpart your never ending desire for romance. You are the believer in all and bring out the best for everyone around you and hence all the bright colors and patterns from Jockey fit perfectly in your personality like a fun jigsaw puzzle.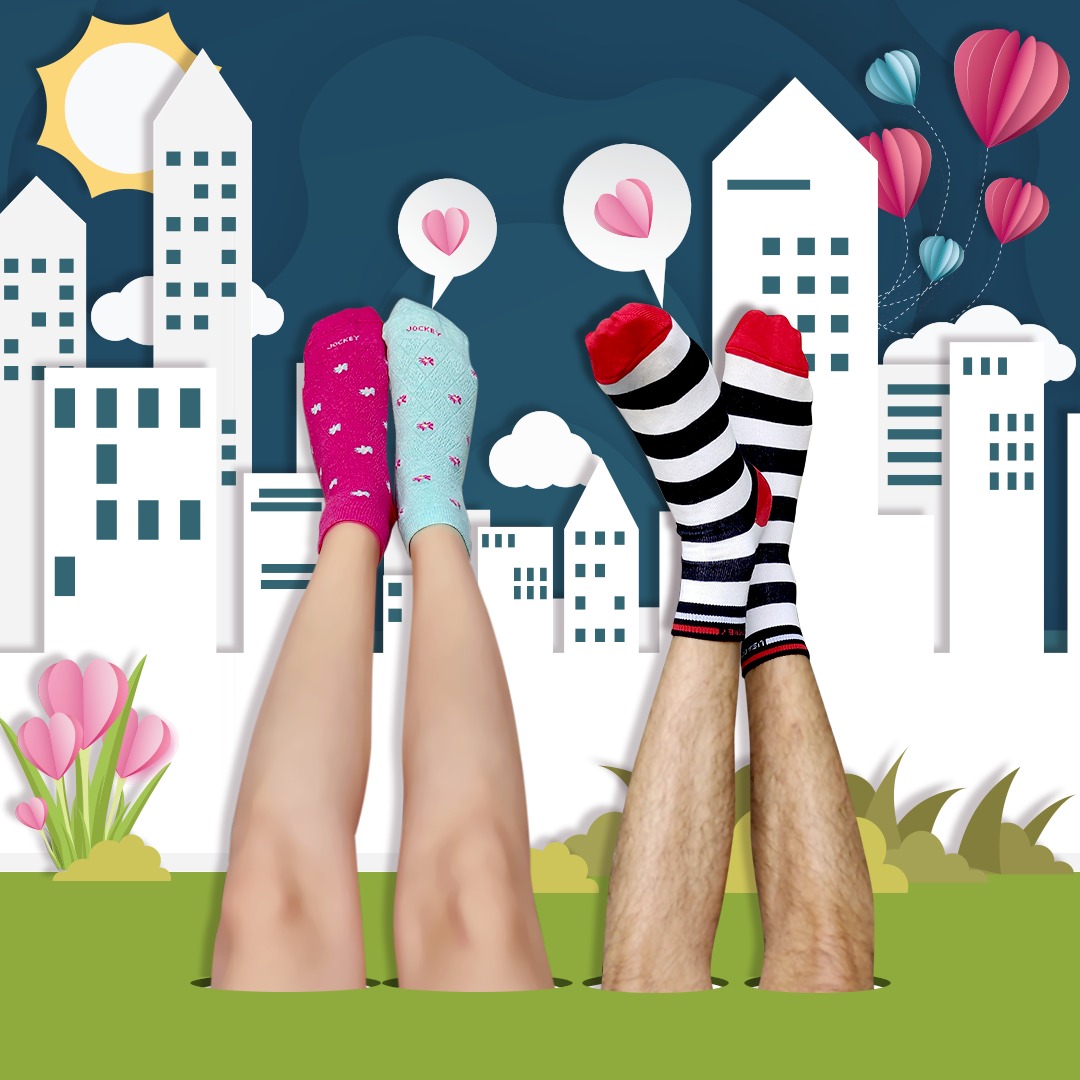 10. Leader
You are the head of every group and the technical owner and glue whose responsive behavior and rational decisions keep everyone united. For such a strong personality, this pitch black pair of Jockey socks with a splash of electric neon effortlessly justifies your demeanor.
'However you define yourself, Jockey Socks have something for you – for those moments of joy or for when life just socks! Get ready to add some quirk to your days with Jockey on your feet'