Pod hotels are launching in different parts of India and now Nashik railway station will soon be the home to one. In Maharashtra, there are pod hotels in Mumbai and Pune, and now Nashik joins these cities too. The railway authorities of the Bhusawal division took the decision to construct a pod hotel for the passengers travelling here. This will be a great accommodation option for the visitors as pods are safe and quite affordable too.
Nashik Railway Station Will Soon Have Pod Hotel
The next time you are travelling to Nashik for a very few days, now you know where you will find good accommodation facilities. Shivraj Manaspure is the Senior Divisional Commercial Manager of the Bhusawal Division and he recently shared that Nashik will have about 12 pod hotels. As of now, the pods will have 2 different locations. The first location is the first floor right after the overbridge in the Mumbai end away from all the crowd of the station. And the second location for the pods is beneath Platform 1's escalator. The first location is quite secluded and open and it will later be constructed to close the area. On the other hand, the second location is amidst commuters and people using the escalator and walking around. But this place will be under security.
Also read: After Mumbai, Pune Railway Station To Get Pod Hotel For Passengers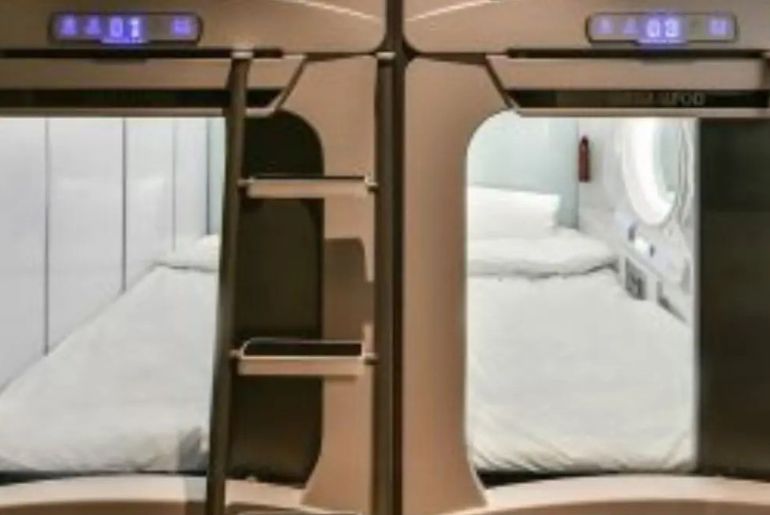 These Pods Will be Very Comfortable And Perfect
Out of 12 pod hotels, some will be for single occupancy and double occupancy. And the other pods will be provided to families. Every pod hotel will make sure that you have a very comfortable stay. You will find facilities such as lockers and great washrooms inside. Also, these pods will look after each and every passenger's privacy securely. So, if you are coming to Nashik for a few days, you can directly check in a pod hotel right after reaching the station.
Also read: After Mumbai, Pod Hotels Are Coming Up In Ahmedabad And Delhi
The railways will provide the place for the development of every pod hotel. The bidder will be looking after this development and running it as well according to the guidelines. Both bidder and the railways will share the revenue. The tender for the pod hotel project will be released very soon.