Tourism Drawcard
They may be tiny in their size but these little penguins have the power to pull big crowds from around the world. The Penguin Parade at the Philip Island in Melbourne is Victoria's biggest draw card. We tell you why!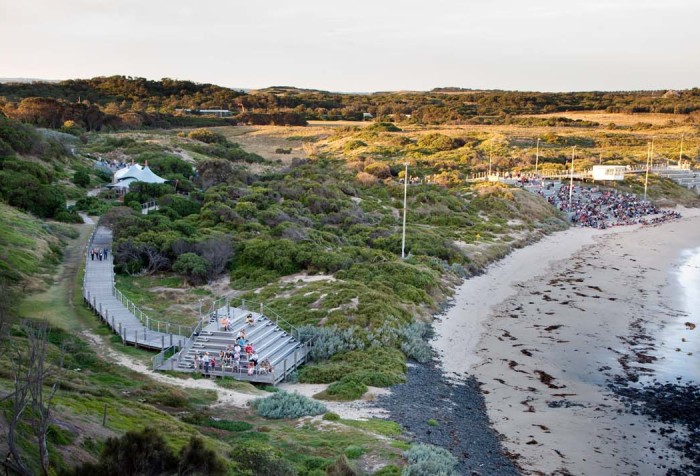 Nature's Extraordinary Show
140 kms to the southwest of Melbourne, nature's spectacular show awaits you. As the sun sets, thousands of penguins return to their homes at the Summerland Beach to reunite and feed their little ones huddled in their rooks.
There are thousands of burrows on this part of the island. When its dark in the sky, the penguins feel they have the courage to leave the sea and come on shore. And then you can follow them on land as well. Every evening, hundreds of tourists gather on the stands and viewing platforms to witness the Penguins parade.
Little Penguins
These are actually the smallest penguins in the world and they are called 'Little Penguins'. Their height is about only 32 cms. After a day of fishing, the penguins swim to the Summerland Beach and waddle across the open beach at dusk.
Viewing Platforms
The ranger's commentary on the fascinating lives of the penguins makes the viewing even more quite interesting. There are various view points from where you can see this magical procession. From the concrete viewing platforms to the walkways, you can get an up close and personal view of penguins parading in their natural habitat.
The elevated viewing area provides a 180 degree look of watching the little penguins arrive and making their way to the tiny homes. Limited to just 70 people, underground viewing lets you see the penguins parade at eye level. Penguin sky box is an exclusive, elevated viewing tower. The Ultimate penguin tour will give you a more personalised and intimate wildlife tour.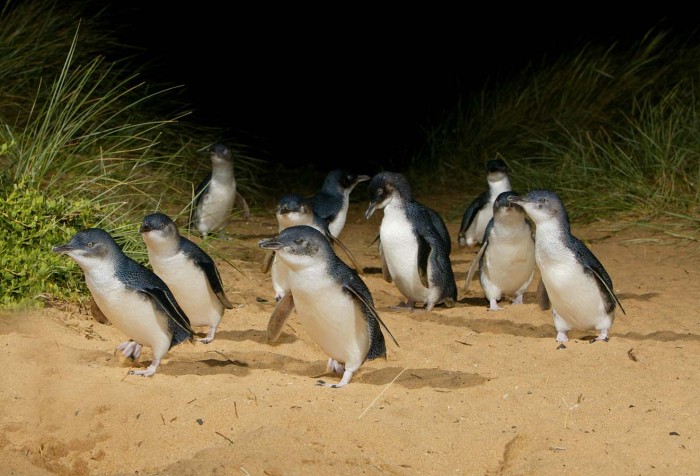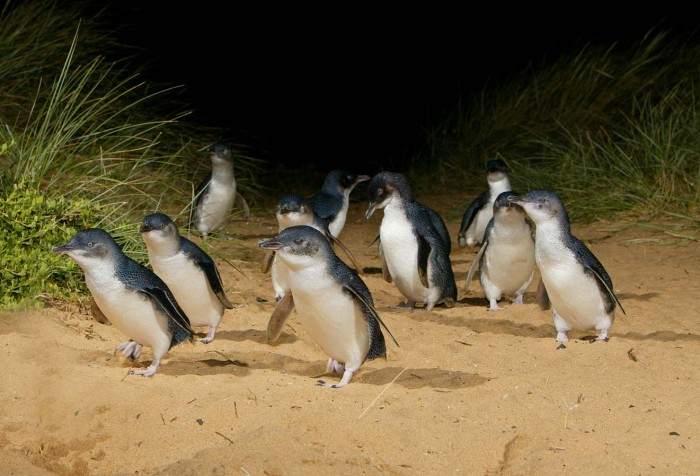 The Unforgettable Procession
You can also enjoy an interactive and educational displays of world's smallest penguins at the visitors centre. We bet this experience is sure to be the highlight of your visit. Unfortunately, photography and filming of the penguins is not allowed. Though this magical procession will stay in your mind and heart forever.